Reports that Liverpool are interested in re-signing Argentinian midfielder Javier Mascherano are "wide of the mark" according to The Liverpool Echo.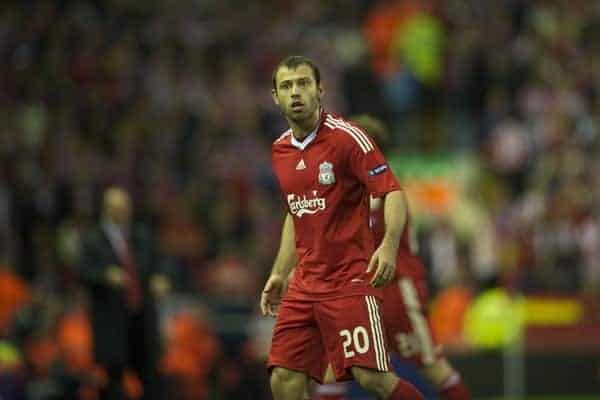 Reports in the media this week had suggested Liverpool are one of a number of clubs interested in signing Mascherano, who is available from Spanish giants Barcelona, this summer.
However, those reports seemed to suggest that the 29-year-old was being offered around Europe by his agent, rather than genuine interest from Liverpool.
The Echo write that "There is no truth in speculation about a possible return to Anfield for Barcelona's Javier Mascherano, who parted company with the Reds four years ago."
Interestingly, The Echo also claim that reports linking Liverpool with Chelsea's out of contract left-back Ashley Cole are also "wide of the mark".
The first of many transfer links that will be linking Liverpool with players they have no genuine interest this summer.