Football is back. Dan Holland looks ahead to the new campaign.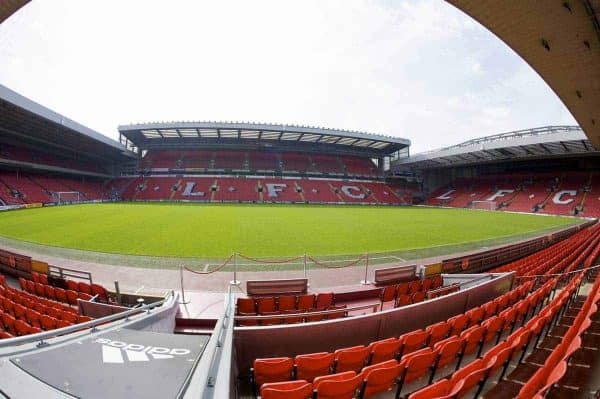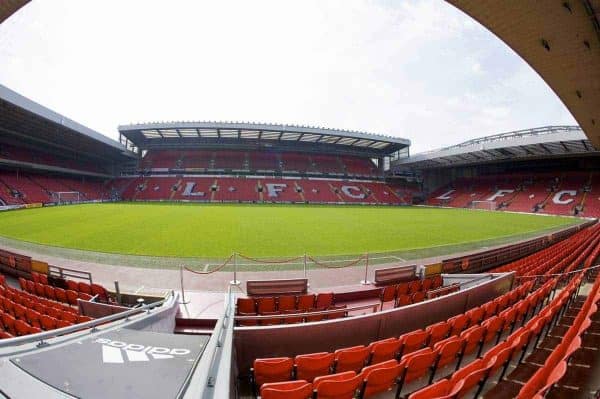 Finally, it's here!
Thank heavens the summer is nearly over and the action begins this weekend. That's not because I've had a rotten summer or because England had a dire World Cup – who'd have known Roy Hodgson would get shown up to be tactically inept – nor is it the fact that I've missed the M62 and all its Average Speed Cameras. It's a mixture of the fact that I, for the first time in a long time, go to Anfield with both excitement and expectation.
Under Rafa it was good but it was mainly with expectation as the football at times was dull but now under Brendan we play incredible football and I agree with the little Northern Irishman, we can go one better.
The other reason is, I hate pre-season friendlies and transfer rumours, I am sick and tired of seeing we are linked with yet another player; this Summer we have been linked with everyone from Yaya Toure to half the Southampton team, I mean as if either of those will happen…. oh wait a minute!
What's worse than a rumour is those tweets or statuses that read "I think we should sign ………… #lfc". I say sack all the scouts who are trawling the world for talent, just read a 14 year old's twitter account he knows who will take us onto the next level. The arrogance of Rodgers to not take into account who those millions of twitter user's opinions. Does he think he knows his systems and who fits into those systems better than that young lad who plays on FIFA for hours and has won everything there is to win in the game online? Unbelievable!
Let's just see who takes the field against Southampton and what the squad looks like when the window 'slams shuts' (in the words of Jim White). Don't get me wrong I love opinions and the fact we all have different ones but let's keep it sensible and based on facts, ie: what the line-up may be against Southampton based on players that are actually in our squad and where we will finish in the league with the squad we have. This isn't FIFA or Football Manager it is real life and currently a damn sight more exciting. I didn't watch the Dortmund friendly as I was coming back off holiday but the reports I read and the highlights I've seen fill me with further optimism, so here are my thoughts on the season ahead.
Transfers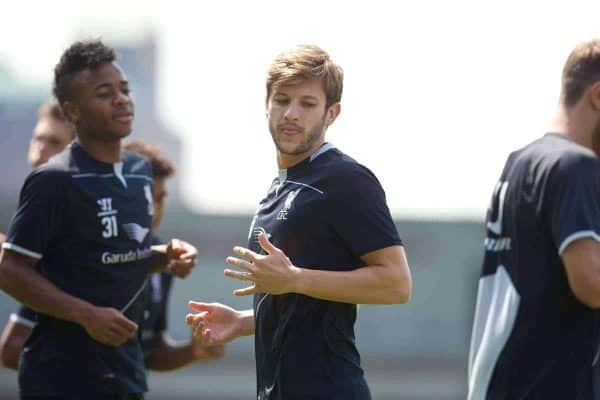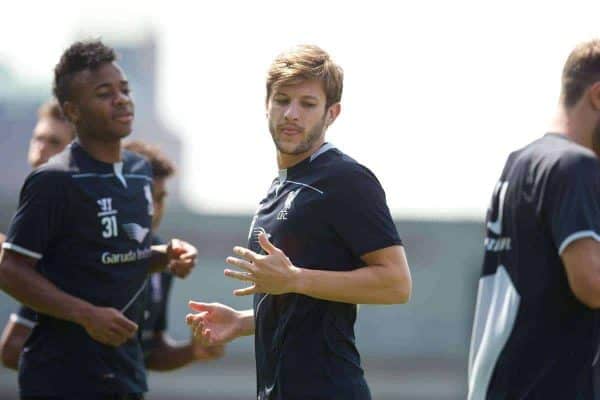 I think on the whole the business done this summer has been very impressive. I think it is important to get players with Premier League experience if they are to play an important part immediately; yes you pay a premium but Lallana (when fit) and especially Lovren will be key from the start.
For my money, Lallana was the most impressive visitor to Anfield last year and his ability to play in the midfield or behind the strikers make him a perfect fit into our system. Lovren is a leader and an organiser and this showed immediately in the friendly against Dortmund, he alongside Sakho is for me our strongest pairing and will be a huge improvement on last year. Lambert is a no brainer at £4m; a local lad who loves the club, scored goals at this level and will be vital cover in the forward positions.
I know very little about Markovic and Manquillo but both fit the FSG and Rodgers mould perfectly. Emre Can is a huge talent from what I've seen and expect him to push Gerrard all the way for that role if indeed they don't play alongside each other. The one that surprised me is the Origi signing, I wasn't impressed by him at the World Cup thought he looked very average, he may improve but the fact he was immediately loaned out suggests we are confident of landing another centre forward as going into 4 competitions with just two forwards seems a little lightweight to me.
Can we go one better? Can we even finish top 4?
These are two of the questions being asked by a lot of people both inside and outside the club and its fan base. The answer in my mind is definitely yes to the second question and maybe to the first. Yes we have lost Suarez but we have gained six others who can all be considered first teamers and not just squad players like Moses and Alberto were.
The competition have all strengthened but only one addition scares me. Fabregas at Chelsea – he is quality and a huge improvement on Fat Frank. Will Van Gaal and Pochettino make United and Spurs contenders? A resounding no on both counts. They will both be harder to beat but still short of being challengers for top 4 let alone the title.
I think it is important to just enjoy our return to the competition and not have too many expectations. We have a number of key individuals who are yet to play in the Champions League and again experience is vital. Gerrard, Sakho and Lovren will be vital to ensure Sterling, Henderson and co. cope with these huge occasions. I believe success will be to progress from the group stage, anything more than this has to be considered a bonus.
Domestic Cups
As much as it pains me to say it as it goes against all my principles, I believe the League Cup should be used to play players like Brad Jones, Jack Robinson, Jordan Rossiter, Suso et al. As much as we now have a stronger squad we shouldn't be risking Sturridge, Coutinho and Mignolet on a wet Tuesday evening in Scunthorpe. The FA Cup is a different matter and should be treated with the respect it deserves and I for one would love a day in the capital next May.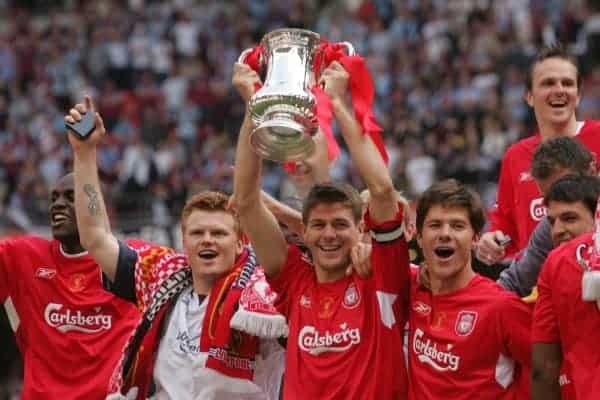 Roll on Sunday, I am like a kid at Christmas ahead of the season opener and let's just hope we can all stay optimistic at half past three on Sunday. I'm predicting a 3-0 victory; Sturridge, Coutinho and Lovren with the goals.
Come on Red men!