There were some positives and negatives to take from Liverpool's 2-2 draw against Ludogorets Razgrad in the Champions League on Wednesday night.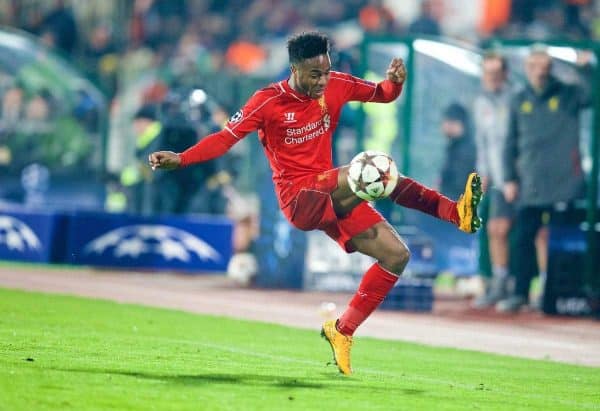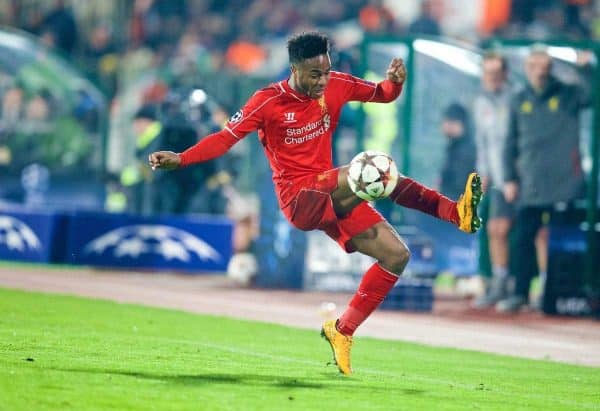 The biggest positives were the performances of Raheem Sterling and Jordan Henderson, while the conceding of a 13th goal from a set-piece two minutes from time is the biggest frustration.
Liverpool can progress from the group if they beat Basel at Anfield in a fortnight in the final group game, but that's a big ask at the moment given Brendan Rodgers' sides current form — without a win in their last five games.
Rickie Lambert's second goal in two games was a positive from the match, but the decision to keep him and Steven Gerrard as the team's two attackers for the full 90 minutes, a duo with a combined age of 66, lead to much frustration and puzzlement.
We round up the stats and reactions to the match.
The Stats:
Since the start of last season, Simon Mignolet has made 7 defensive errors leading to a goal in the EPL and UCL. #LFC pic.twitter.com/AkkMGtAmIu

— Squawka Football (@Squawka) November 26, 2014
13 – Liverpool have conceded 29 goals in all competitions this season, 13 of which have come from set pieces. Shaky.

— OptaJoe (@OptaJoe) November 26, 2014
Raheem Sterling's game by numbers:

2 shots
1 assist
81% pass accuracy
6 take ons completed
1 chance created pic.twitter.com/9moMyEHjJ9

— Squawka Football (@Squawka) November 26, 2014
4 – All four of Liverpool's goals in the Champions League this season have come against Ludogorets. Monopoly.

— OptaJoe (@OptaJoe) November 26, 2014
Liverpool failed to complete a single pass inside the Ludogorets penalty box this evening. No penetration. pic.twitter.com/98usgPBBEM

— Squawka Football (@Squawka) November 26, 2014
Liverpool have had a one goal lead after 85 mins six times in all comps this season.

They've lost that lead six times.

— Alex Shaw (@AlexShawESPN) November 26, 2014
Media and Player Reaction:
Well done boys!! Unlucky to concede late on. Keeping my dream alive!!!

— Daniel Sturridge (@DanielSturridge) November 26, 2014
I think that result means we have to just win at home to Basel.So coulda been much worse.Lambert done well for us and our support was class.

— John Aldridge (@Realaldo474) November 26, 2014
Much better from LFC tonight, apart from the obvious….

— Chris Bascombe (@_ChrisBascombe) November 26, 2014
Disappointed with the late equaliser but a step forward tonight after Sunday. Great night to look forward to at Anfield against Basle.

— Jamie Carragher (@Carra23) November 26, 2014
The Fans View:
Yeah, play Gerrard & Lambert play for the full 90 up front, leave 2 subs unused & invite pressure for the last 30. Absolutely pathetic!

— Dan Kennett (@DanKennett) November 26, 2014
https://twitter.com/WeAre_Liverpool/status/537722191455207424
How Lambert and Gerrard lasted 90 minutes out there I will never know. Crazy not to take SG off. Massive night at Anfield in 2 weeks time.

— Ben (@bm12s) November 26, 2014
In the second-half Sterling was the biggest threat. Take him off and they have nothing to worry about bar two shattered thirtysomethings.

— Michael Owen (@mfowen91) November 26, 2014
Rodgers' post match comments sums him up. If you accept mediocrity and applaud your limitations, you become confined by them.

— Si (@TalkingAnfield) November 26, 2014
Quite remarkable Liverpool could still qualify from the group stage, really. One decent performance in five – and that resulted in defeat.

— Kristian Walsh (@Kristian_Walsh) November 26, 2014
I think we can now conclude that there was never a plan to rotate Gerrard this season. The plan was 3 games a week, every week. At 34.

— Dan Kennett (@DanKennett) November 26, 2014
Gerrard looked knackered, Can on for him with 15-20 minutes left would have been ideal. No idea what it'll take for Gerrard to be taken off.

— Joe Musker (@JosephMusker) November 26, 2014
Liverpool players claiming a great result against a team they hadn't heard of 3 months ago.

— Matt Ladson (@mattladson) November 26, 2014
https://twitter.com/M_Sweeting/status/537721133538099200
No matter how hard we are trying, we can't seem to throw this season away yet… #LFC.

— Si Steers (@sisteers) November 26, 2014
LFCs second half was decent enough in the context of the game until the last 10 minutes. Fatigue and concentration issues are worrying.

— Colin Spreag (@ColinSpreag) November 26, 2014
a coach doesn't have to give an honest assessment. But false positivity reeks of desperation.

— Brandon McCarthy (@BMcCarthy32) November 26, 2014