Steven Gerrard won't be a Liverpool player for much longer, but managing director Ian Ayre says the club have discussed a loan move for the skipper in the future.

In an interview with Citytalk's John Keith, Ayre said that, such is Gerrard's affinity with the Reds, he could never claim the 34-year-old would never return.
"It's conceivable. It happens a lot in MLS, and it's something we talked to Steven and his representatives about. You can't have someone who has so much of the club's DNA in them, and just expect that it will go away," he said.
"The fact that he's leaving at the end of the season doesn't mean it's the last we'll see of him at Liverpool."
The 51-year-old also claimed that, contrary to the rumours surrounding the club's lack of effort in keeping Gerrard, the legendary midfielder had made up his mind, despite being offered a lucrative deal to stay on Merseyside.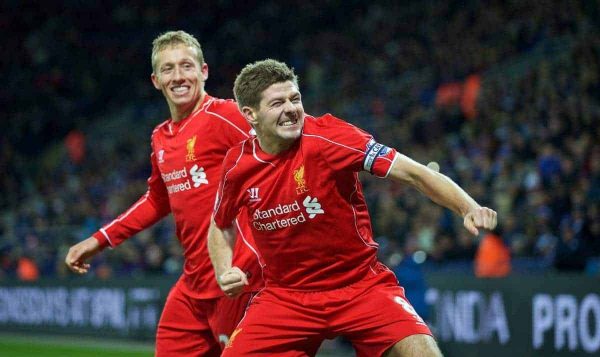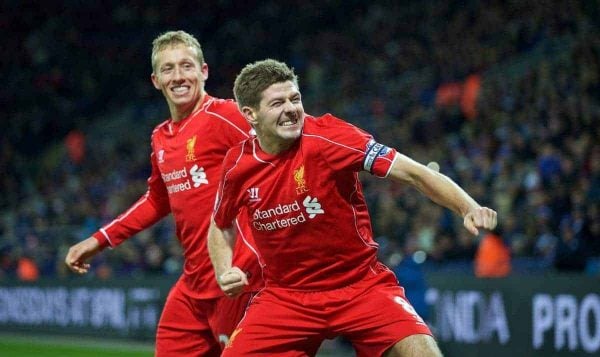 "We put a substantial offer to Steven to stay, which was of course very respectful. I think he's been very open in the media in saying that it wasn't about the contract or the money, as you would expect from Steven.
"We'd been in dialogue with Steven and his representatives for some time.
"One of the great things about Steven is that he has always had great people around him, and it's been a very grown-up and professional process, despite some things that have appeared."
Gerrard's final season at his boyhood club could see his final ever game take place on his 35th birthday, should Brendan Rodgers' side reach the FA Cup final.