With criticism of the on-ball ability of Mamadou Sakho still rampant, Jack Lusby revisits his testament to Liverpool's graceful centre-back.

It is one of the Premier League's most bizarrely purported myths, that Liverpool centre-back Mamadou Sakho is clumsy in possession.
How many times is this uttered, either in the Sky Sports commentary booth or by whoever is sat behind you in the pub watching the game?
Even recently Tony Evans, Liverpool fan and football editor of The Times, one of the country's most popular daily newspapers and one of the most reputable sources for football news, took to SportLobster to wade into the debate.
"Sakho still looks like an accident waiting to happen and I'm not convinced but it's working at the moment, so can't complain," Evans wrote—a bizarrely contradictive claim.
This indoctrination will likely never end, with the majority of mainstream football pundits ill-informed and reductive in view, but why should Sakho not be considered clumsy?
At the end of last season, Sakho's statistical output was superior to most.
Here, we take another look.
Passing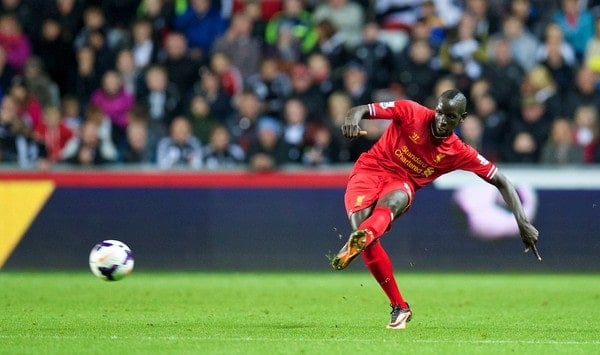 Last time out, Sakho compared favourably as one of Europe's best ball-playing centre-backs, with his passing accuracy and variations of passing length outlining just why he should be Liverpool's go-to defender in playing out from the back.
This season, Sakho has sustained this ability in possession, as comparison with his Premier League contemporaries and, again, across Europe's top five leagues shows.



(Note: Only centre-backs who have made 10+ PL appearances are considered.)
Sakho's passing accuracy of 89% makes him the joint-fourth most accurate passer in the Premier League this season, with only Everton's John Stones, fellow Red Martin Skrtel and Chelsea's John Terry more successful in finding their target this season.
Phil Jagielka, Vincent Kompany, Martin Demichelis and Chris Smalling join Sakho on 89%, while Arsenal's Per Mertesacker and Laurent Koscielny are just below on 88%.
Sakho has kept the same average length of passes as last season, at 20 metres, again showing the variation in types of passes.
Mamadou Sakho doing passing. https://t.co/7ckr08Msob

— James Nalton (@JDNalton) January 5, 2015
Compared to his fellow Premier League ball-playing defenders however, Sakho is remarkably more prolific in terms of key passes—ie. creating chances for his teammates.
An average of 0.34 key passes per 90 minutes is more than double most of the above players, with only Smalling nearing this average.
Furthermore, only Smalling makes more passes on average per 90, with 51.66, with Sakho just below on 50.82.
In summary, Sakho is statistically the best passer in the league on the whole, when factoring in accuracy, key passes and frequency of passes—how this can be considered clumsy is baffling, particularly when the notoriously calm Mertesacker is a worse candidate.
Europe's Top Five Leagues:



(Note: Sakho was included as the 10th man for the purposes of brevity in this sample, but is actually the 27th most accurate passer in Europe, and joint-fifth overall.)
In terms of the most accurate passers of the ball in Europe's top five leagues—the Premier League, the Bundesliga, La Liga, Serie A and Ligue 1—Sakho does chart lower down the list.
The two most accurate centre-backs are Stones and Roma's Kostas Manolas, who both average at 93% passing accuracy.
However, Sakho's 89% still charts as a comfortable average overall, with the Liverpool man standing at joint-fifth in the overall rankings for centre-backs, and 27th overall.
If an average of three centre-backs would have made 10+ appearances for every side at this point, this would make an overall 292.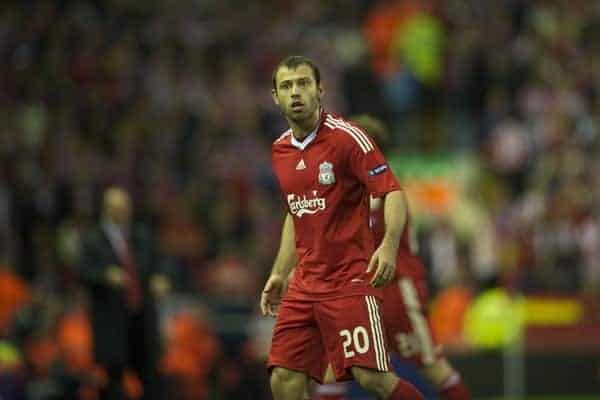 Sakho's average of passes per game is dwarfed by that of Dante, Javier Mascherano and Thiago Silva, while Mapou Yanga-Mbiwa and Marquinhos also rank slightly higher.
However, considering each of these players turns out for one of possession-masters Bayern Munich, PSG, Barcelona or Roma, this is understandable.
What is remarkable is that, of this sample, Sakho still averages at the most key passes per game by far.
Only Lille's Marko Basa and Barcelona's Jeremy Mathieu made more key passes than Sakho in the overall sample of 28 European centre-backs (with 89%+ accuracy).
He may not be Europe's very best statistically, but Sakho's passing prowess matches up well to the possession connoisseur—still, he's an "accident waiting to happen," right?
Defensive Errors

The notion of an "accident" in terms of defensive work would typically be related to the concession of attacking opportunities to the opposition through individual fault, so to underline as to why Sakho should not be considered clumsy, defensive errors must be considered.
This season, in 12 league appearances Sakho has made two defensive errors, averaging at 0.17 errors per 90 minutes so far this season.
Of these two defensive errors, one has led to a goal, which is a marked depreciation from last year's effort, in which Sakho's two defensive errors in 18 games saw no goals as a result.
Nevertheless, Sakho is still far from the most culpable in the Liverpool squad, let alone in the Premier League, or in Europe's top five leagues.

Dejan Lovren (6), Skrtel (4) and Alberto Moreno (3) have all made more errors, with Lovren and Moreno both conceding goals as a result of two mistakes.
Four other defenders have made two errors leading directly to goals in the Premier League this season.
In terms of defensive errors per 90 minutes, Sakho's averages of 0.17 total errors and 0.08 errors leading to goals per 90 are far from the worst in the league.
West Bromwich Albion's Jonas Olsson has cost his side a goal every other game, for example.
Across Europe, Sakho is joint-14th in terms of defensive errors per 90, and interestingly he is level on 0.17 with Real Madrid's Raphael Varane — widely considered one of Europe's most graceful defenders.
Furthermore, Mathieu is one of the names to have made more defensive errors on average (0.22), and with his similar rate of key passes per 90 to Sakho, this may point to a correlation between creative adventure and the concession of defensive errors.
You can't fail if you don't try, after all.
Overall, this suggests that, while Sakho is far from a saint in terms of defensive errors, this notion of clumsiness is purely reputational—Varane would, no doubt, be considered far more leniently.
The Clumsiness Myth

Overall, with Sakho's favourable comparison to fellow centre-backs Europe-wide, and with evidence from our previous study, it is fair to say that this notion of clumsiness is unsubstantiated — a stigma centred on the 25-year-old's unusual gait. Appearances, as proven, can be deceiving.
Sakho is one of few centre-backs in the Premier League willing to take a chance and who always looks to pass forward rather than take the easy option sideways (which makes some of those above with high pass percentage look better on the ball). His natural passing ability and power aid this spectacularly – after all, how many defenders can pull this off with such regularity?
https://twitter.com/MostarLFC/status/557921877176242177
The next time Sakho receives the ball in the Liverpool half, don't groan and don't perpetuate the myth.
In Mamadou Sakho, Liverpool have one of the most rapidly progressing, assured and accomplished centre-backs in the Premier League — just trust him.
He's Big, He's Scouse, He'll come and paint your house, Mamadou, Mamadou!
Statistics via Squawka.
Do you agree with our analysis? Let us know in the comments below.
Part one of this was published last May, here.