Brendan Rodgers has hinted at why he selected Kolo Toure over £20 million man Dejan Lovren for Saturday's 4-1 defeat to Arsenal.

Despite Kolo Toure's dismal performance in Liverpool's 4-1 loss to Arsenal in the Premier League on Saturday, Brendan Rodgers feels he was right in choosing the Ivory Coast centre-back over £20 million summer signing Dejan Lovren.
"The thing with Kolo is he gives me everything every single day so I know what I am going to get with him," Rodgers claimed.
However, this commitment failed to stabilise Toure's performance at the Emirates Stadium, with his consistently weak possession play and poor positioning damaging Liverpool's progress from the back.
"Dejan was someone who was out over the international break, now he is fighting well and looking strong.
"He will be in contention for the cup game for sure."
With Martin Skrtel and Emre Can both suspended for Wednesday night's FA Cup quarter-final replay clash with Blackburn Rovers at Ewood Park, Lovren is likely to return to Rodgers' back line, with Toure and Mamadou Sakho the only other centre-backs available.
A defensive trio of Lovren, Toure and Sakho is one that looks surprisingly thin, especially given the significant outlay Rodgers sanctioned for the signing of Lovren.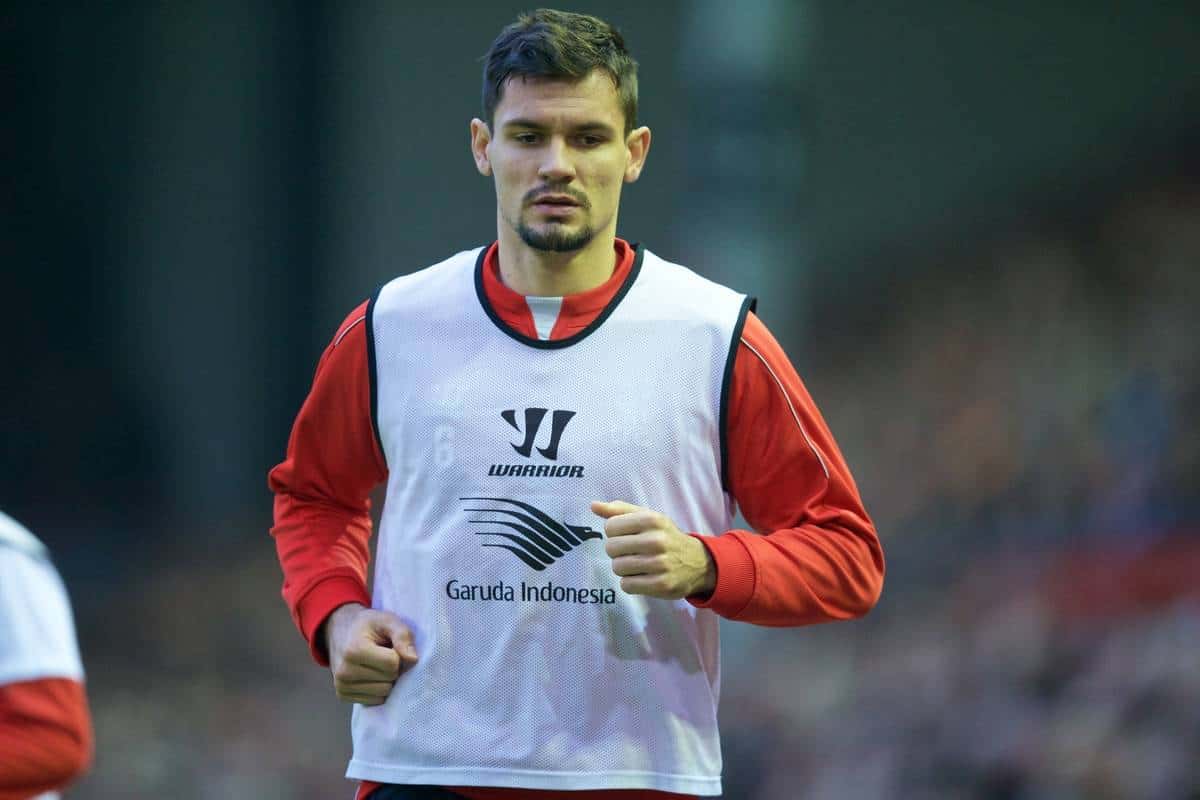 In relation to Lovren's first-season struggles, however, Rodgers offered a patient approach.
"You bring players in with all the intentions of them doing well. What you cannot vouch for is when you come into a club of this size how long that adaptation process is going to take. You've seen that over many years at this club.
"You can be a very good player and not hit it off for some reason or it just takes time, like Lucas Leiva.
"These players need time and you don't get that in modern football."
However, the manager rounded off with what may well be a hint as to his frustration with the slow embedding process of the likes of Lovren, and conceded that Liverpool's summer transfer business was not a round success.
"In the transfer market there are always going to be some players that work for you and some that don't, and it's about getting the balance shifted towards the positive.
"We had a big influx of players last summer so it was always going to be difficult for them all to hit it off straight away but I think you can see the progress that has been made."
Lovren has so far made 20 appearances for Liverpool in the Premier League, with 16 coming as a starter.
However, the 25-year-old has featured just six times since Rodgers turned to a back-three defensive system in December's 3-0 loss away to Manchester United, regularly kicking his heels on the bench.
Should Kolo Toure continue to be above Dejan Lovren in the Liverpool defensive pecking order? Let us know in the comments below.