PJ Vaughan shares his thoughts on the Raheem Sterling situation, and why supporters should be patient with him.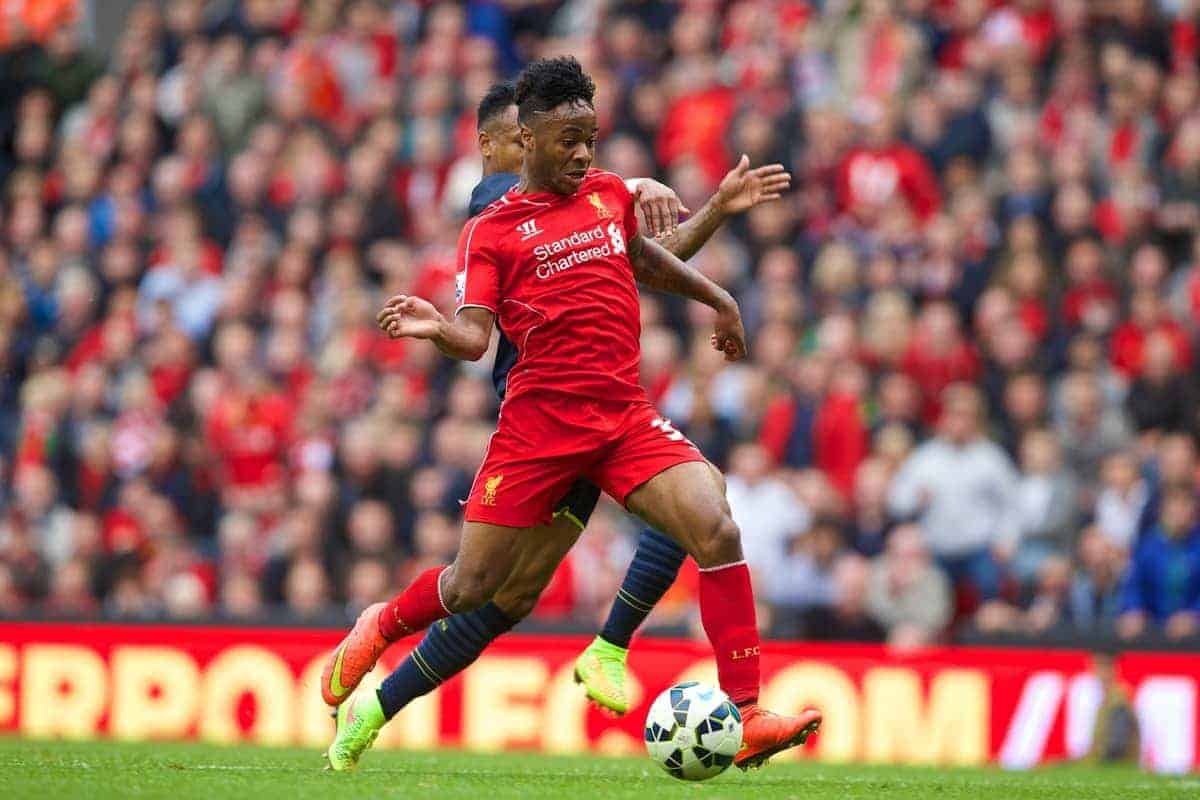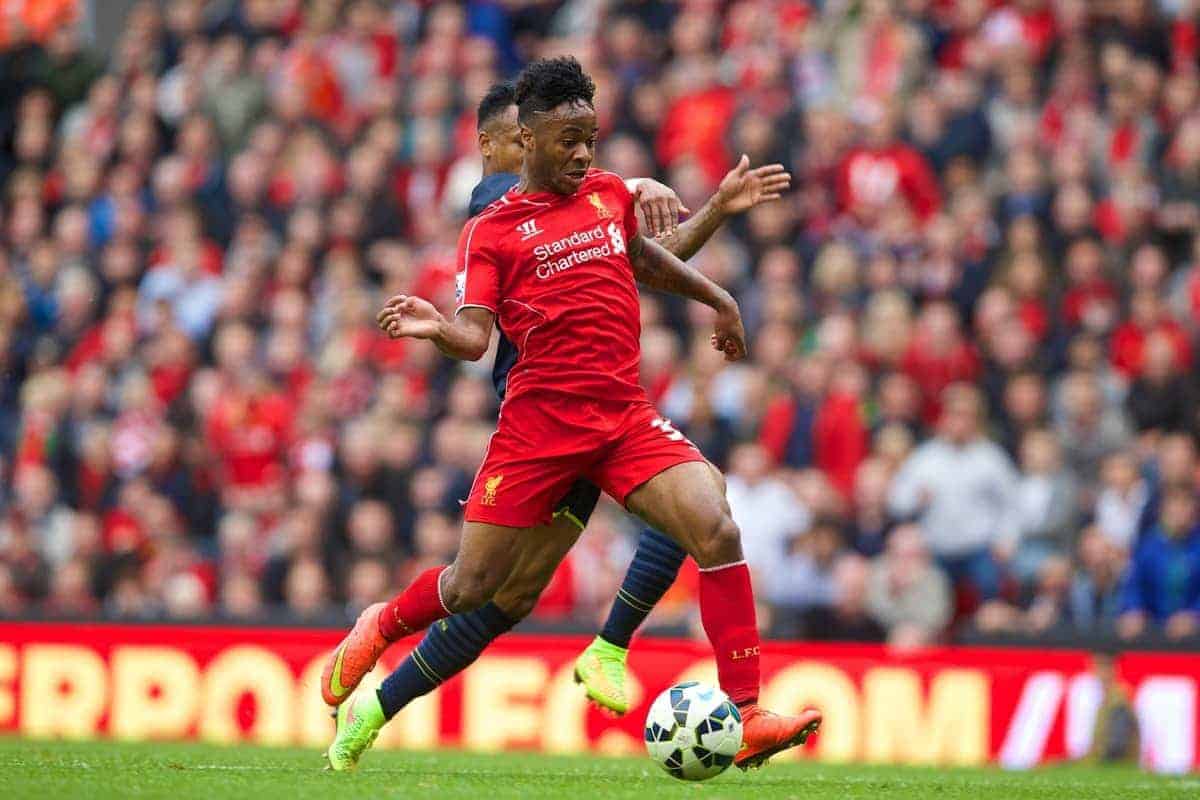 Consistent Performer
In the last few days I have read lots of articles and tweets suggesting we should cash in on Raheem Sterling. While I think we can all agree that his interview with the BBC was ill-advised. I don't think the fans should get on his back, just yet.
Firstly, Sterling's performances this season have been very good. Especially early in the season when Daniel Sturridge was injured and we struggled to cope without Luis Suarez. While his performances have dropped off somewhat recently, he is far from the worst Liverpool player on the pitch. Secondly he is young and it doesn't take an expert to see his not getting the best advice from his agent.
Keep your best players
Ever since Rafa Benitez left Liverpool, we have struggled to hold onto our better players. Liverpool can't afford to keep losing good players. No amount of money compensated for the loss of Javier Mascherano, Fernando Torres or Luis Suarez. Raul Meireles, Andy Carroll, and the plethora of players we bought last summer pays testimony to this.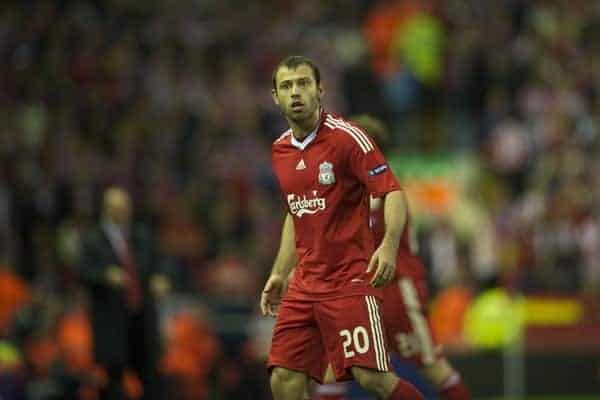 I have heard plenty of fans say we have Jordon Ibe and Sheyi Ojo, therefore it won't be a huge loss if we lose Sterling. Ibe is still a novice in the Premier League, and while he has been very impressive in his brief spell in the team, he has yet to demonstrate he has the same ability as Sterling. Also it is an undue pressure for a kid. All Ibe should have to do currently is try and keep his place in the first team and not be someone's replacement.
Ojo has only played a handful games in the Football League and while he has huge potential it is far too early to say where he will end up as a player.
Inflated sense of self worth
Sterling is only 20 and his world has dramatically changed in a short space of time. He has gone from an academy player to one of Liverpool's best first team players and a regular international. Because he is so young he probably believes his own hype and he is receiving poor advice off the field.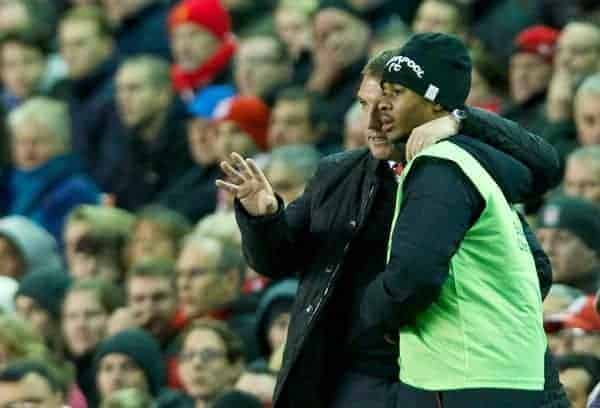 In England, players get hyped up way beyond their true value far too soon. This very week Rodney Marsh described Harry Kane as better than Angel Di Maria and worth £100m. This is frankly nonsense. Kane has had a better season than Di Maria, no question. Its Kane's first full top flight season. Di Maria has being a consistent performer for some of the biggest clubs in the world for years and is one of Argentina's top players. Di Maria is coping with a new league and a new culture. I'm sure he will show his qualities again even if it is not in England. Kane has to prove his consistency over a number of seasons before he's worth anything close to £100m.
Another example of this is former Liverpool academy player Thomas Ince, last summer he had the chance to sign for Monaco but his representative (Paul Ince) believed that his son was worth parity with the departing James Rodriguez. Only last week Thomas Ince turned down playing for his country in the U21 European championship in the summer, so he could concentrate on his club career. Thomas Ince has yet to play more than a handful of top flight games.
What happens in the summer?
So what will happen this summer with regards Sterling? I see three scenarios.
1. He leaves for a big fee and a big wage and he will struggle to justify the fee and invariably be a squad player for one of the super powers of European football. To justify a huge transfer fee you need to be the finished article. While Sterling is a very exciting talent it's clear that his finishing is the weakest part of his game.
2. Clubs will not bid for his services this summer as he will be worth a lot less next summer. It will be less of a risk for them. So what happens to Sterling in the meantime, Liverpool are less likely to depend on a player they know is leaving so his progression is likely to suffer.
3. The club and Sterling sit down and get the contract situation sorted out. Most disputes can be settled with compromise. Both sides will need to reach an agreement, whether this is an incremental salary or a performance related salary I'm sure some solution can be reached.
Far away hills are not green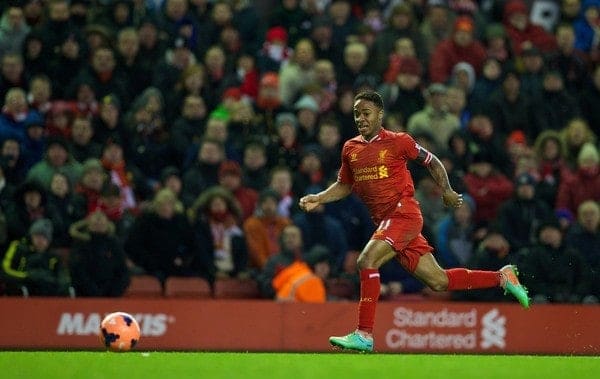 I for one would like him to stay. I believe he can keep developing into a world class footballer in the right environment. I have watched him develop since he scored on his u18 debut v Everton in March 2010 as a 15-year-old. I watched him dribble past defenders for fun at U18 level. I recall when the world took notice after his 5 goals v Southend in the FA Youth Cup. His brief U21 career. His step up to the first team, a short period of struggle, before becoming part of a very exciting front three with Suarez and Sturridge that almost won the league. I saw him develop into a regular international and was impressed with him for Liverpool this season when the club went through a tough spell.
I don't want to see him kissing Chelsea's badge or sitting miserably on the Manchester City bench. I don't want to hear how he's not technically good enough in Spain. I want to see him become the player he should be at Liverpool. If Liverpool don't progress and he wants to go abroad in his mid to late twenties I don't think anyone will give him too much abuse. For now I want to see him stay. So let's all lay of Sterling and see what happens in the summer.