Tom Werner has been in England this week, meeting with Brendan Rodgers to assure him of his position as Liverpool manager, but questions remain about FSG's leadership of the club.

After a campaign that began with the club's worst start to a season since 1964, and ended with the club's worst defeat since 1963, the manager has been given the nod to lead the club forward after a "comprehensive" plan was put in place in a meeting lasting just two hours.
Having failed to build on the success of the previous campaign and grasp the opportunity of being back among Europe's elite competition, Liverpool are back to looking at finding a way back in the Champions League – just as the TV money doubles.
Meanwhile, financial fair play restrictions are set to be relaxed, the club are left with another star player wanting out, and the club's captain of the last 13 years has left.
While Rodgers' future is now assured, plenty of questions remain for Liverpool's owners.
1. How has the manager who failed on all of the targets for season been able to remain in his job?
"Our objective was to win a trophy," said Brendan Rodgers in April. "I think if we didn't get in the top four and we didn't have a trophy this year, we ourselves would be disappointed."
Rodgers' targets this season, in his own words, were to win a trophy, finish in the top four, and progress from the group in the Champions League. None of these were achieved – despite a favourable Champions League draw.
Why have targets if nothing is done when they aren't achieved?
"These final eight games are going to be exciting games and there is still every possibility for us to make the top four," said Rodgers after defeat to Man United.
Those final eight Premier League games mustered two wins, four defeats – scoring eight goals, conceding 16.
2. Who at the football club is qualified to make a decision on whether the manager remains in their job?

None of the club's hierarchy had any experience in their roles at another football club prior to their appointments at Anfield. Who is qualified to make decisions over whether the manager is sacked, or whether the structure in place is sufficient for a club of Liverpool's ambitions?
3. When the current manager, assistant manager, first-team coach and goalkeeper coach were appointed to their roles at the club, the most any of them had was one season of Premier League experience. None had any experience in that role in the Champions League. Why hasn't this lack of experience been addressed?
Rodgers and Colin Pascoe had one season of top-flight experience in their roles, at Swansea City. Mike Marsh had never coached in the Premier League. John Achterberg was initially a temporary appointment, promoted from the academy.
None of them had ever coached in the Champions League prior to with Liverpool last season. Surely this needs addressing?
(Note: written prior to news of Mike Marsh leaving the club)
4. Why was there not a contingency plan in place for when Luis Suarez was sold? Going from targeting Alexis Sanchez and ending up with Mario Balotelli shows a clear lack of planning.
The summer before, John Henry said that Suarez would not be sold "because we do not have time to sign a suitable replacement."
Last summer, Suarez was sold on July 11th, allowing plenty of time to sign a "suitable replacement." Not to mention that the probability of him leaving was there weeks/months earlier.
How on earth did Liverpool go from attempting to sign Alexis Sanchez, a player who would have been a suitable replacement, to then Loic Remy, then Wilfried Bony, then ending up with "calculated gamble" Mario Balotelli – a player who clearly doesn't suit the club's style of play?
This, and the naivety of relying so heavily on Daniel Sturridge, undoubtedly was the root cause for Liverpool's issues in 2014/15, so how has the person responsible kept their job, whoever that may be?
5. Who sanctioned the spending of £107 million, without acquiring any player remotely similar to Suarez's attributes?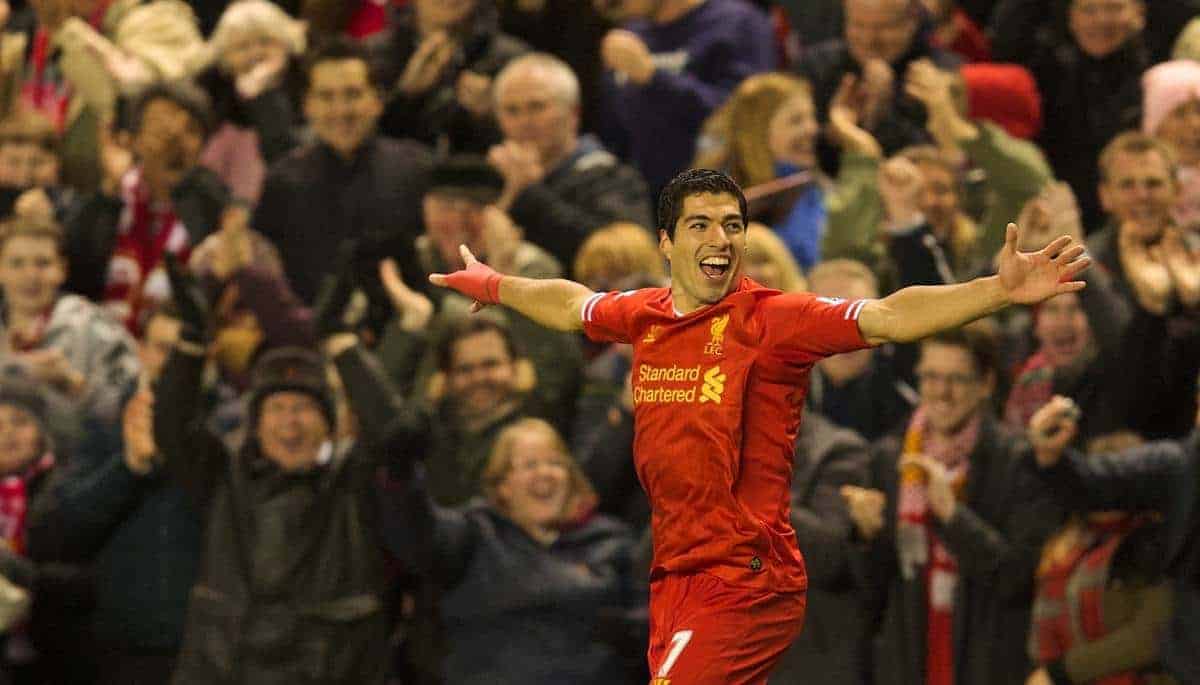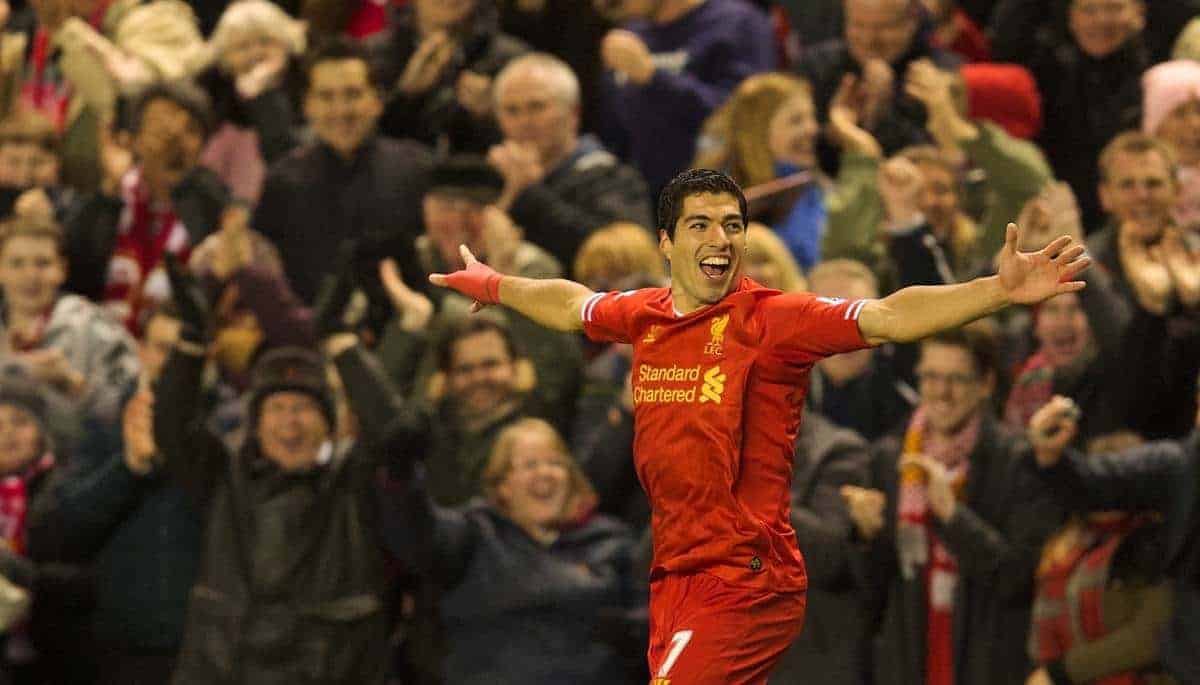 10 players signed, two were forwards who didn't suit Liverpool's style. None of the players signed had remotely similar attributes to the player who was sold for £70 million. Who made these decisions? Was there even a strategy to the buying?
6. Who determined that Dejan Lovren was worth spending £20 million on?
A sackable offence in itself. Surely that's gross misconduct?
£17 million was spent on a left sided centre-back 12 months earlier, is £37 million on two players in the exact same position effective spending?
7. Who is accountable for the failings of the 2014 summer transfer window? How is the person responsible still in a job?
Is it the committee collectively? If so, why have a system that allows for such a lack of accountability? Is it the manager?
8. Why has John Henry become less involved at LFC?

John Henry has seemingly visited Liverpool once in the last two years, while reports suggest Michael Gordon is now the man running the club from FSG's side of things. Is there a reason why Henry is no longer involved?
On that point, did nobody think it might have been an idea for somebody from the ownership to be present at the club's greatest ever servant's final game?
9. Why do Liverpool, especially under FSG, continually fail to land their main transfer targets? And why is information so frequently leaked and briefed to the media?
Henrikh Mkhitaryan, Diego Costa, Willian, Sanchez, Memphis Depay… the list is long. We all know about it because Liverpool's interest is continually leaked to the media. What's the issue?
10. How can a 2-hour meeting be heralded as one that provided an 'end-of-season review' and that formulated a "comprehensive plan for improvement" next season?
Come on, admit it, it was nothing more than a PR exercise was it? A 2-hour meeting? What's that going to achieve?
And this "plan" – who came up with it?
On a related note, why wasn't this done sooner after the Stoke game? Was there something else on the club's agenda then?
Over to you, John, Tom and Mike.