Steven Gerrard enjoyed an entertaining game on his Major League Soccer debut, as LA Galaxy defeated California rivals San Jose Earthquakes 5-2 – with Gerrard scoring one.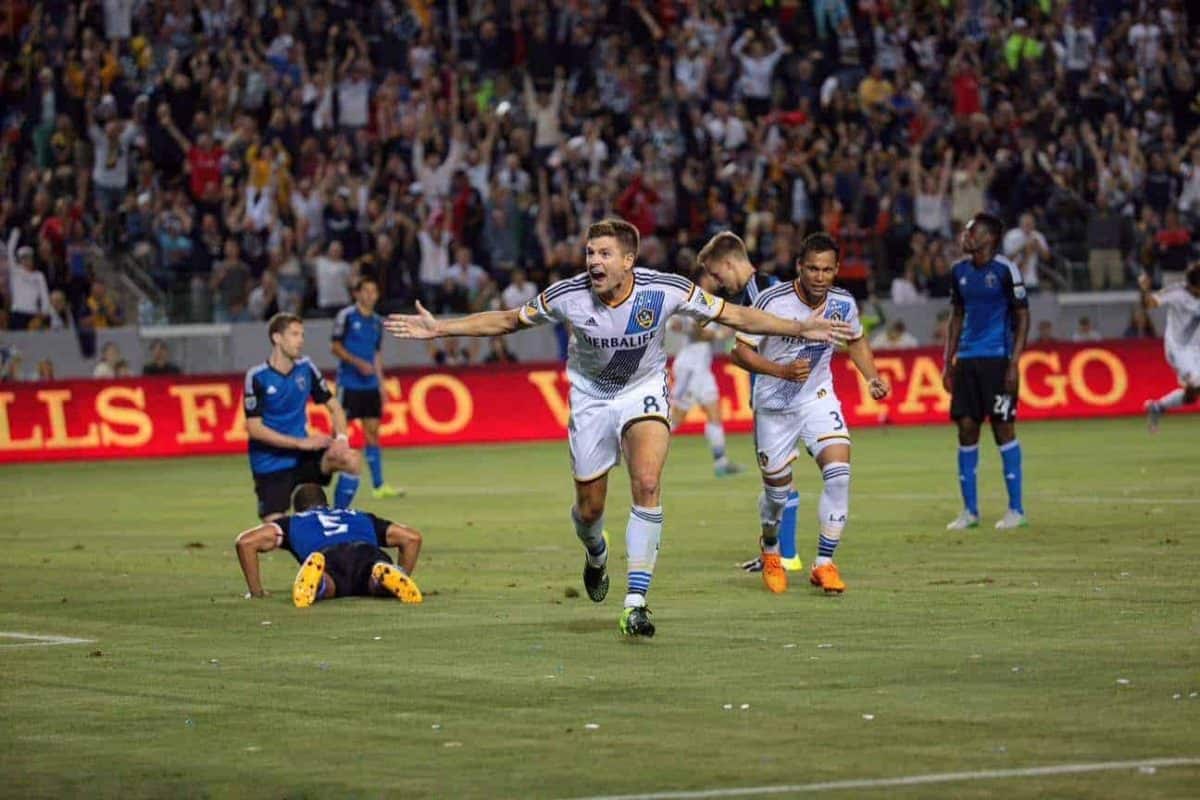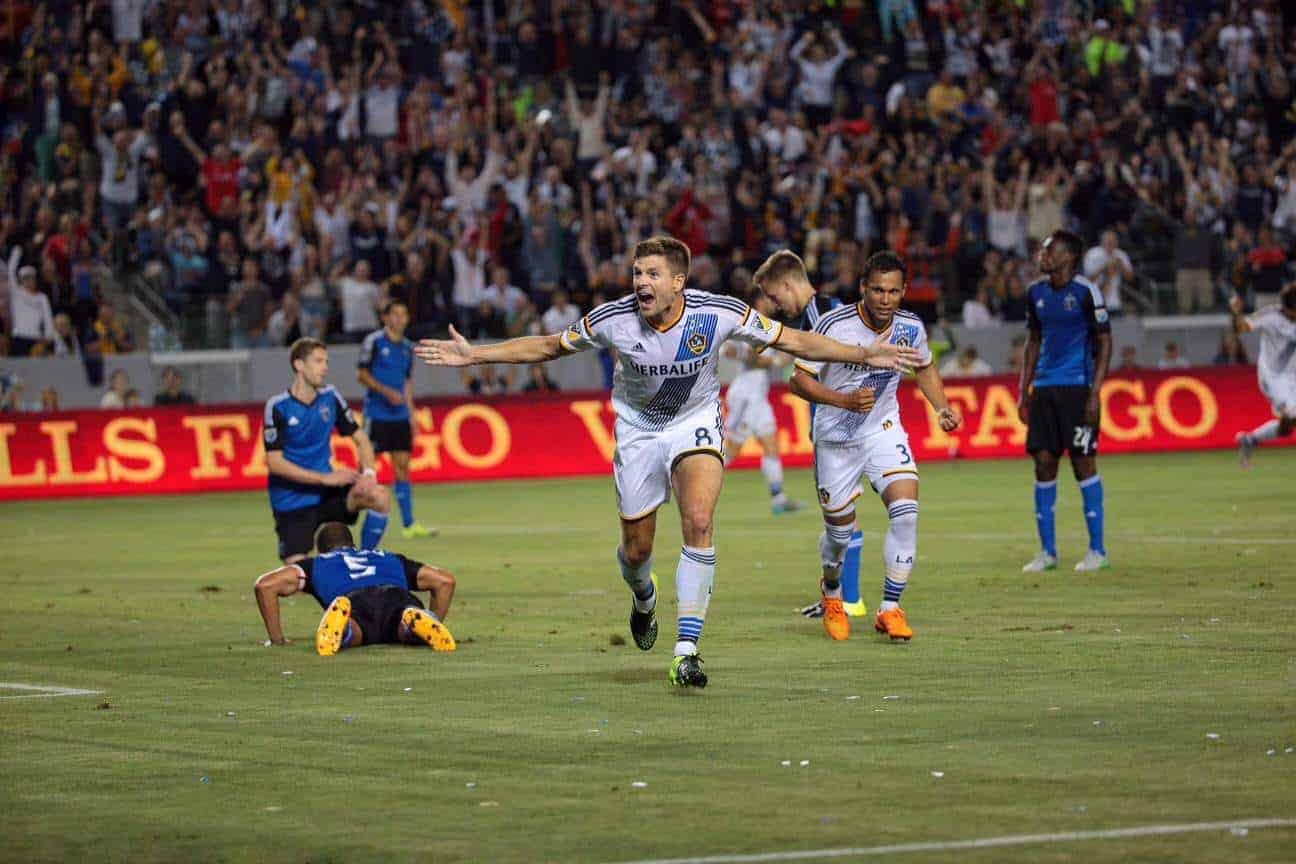 After Galaxy had gone 2-0 behind in the first half, the former Liverpool captain was not going to let his debut end in defeat and dragged his new teammates back into the game.
Gerrard won a penalty to make it 2-1, with Robbie Keane scoring the first of his hat-trick.
Gerrard then equalised himself, hitting home from six yards and celebrating in a manner that showed this still meant something to him.
When the 35-year-old was unveiled last week he assured people that "anyone who thinks I've come over here on holiday, I'll prove them wrong" – he certainly showed that on his MLS debut.
2-2 at half-time, Gerrard continued to inspire in the second-half, hitting the bar off a free-kick and having another disallowed when the referee failed to play advantage.
The No. 8 left the pitch after 83 minutes to a standing ovation from LA's 27,000 strong crowd – many of whom were sporting Liverpool shirts.
Speaking after the game, Gerrard said: "I felt like a kid out there again. I don't want to come off, I want to play as much football as I can.
"One of the reasons why I came to this team is to start all the games and play as many minutes as possible. I was determined not to become a squad player, I still feel like I've got energy.
"I still love the game, I'm enjoying training, I'm settling in pretty nicely. So, so far so good, but I need to keep working and stay focused."
The Liverpool icon wore shinpads from his LFC days, sporting the Liverbird on them.
Galaxy announced the signing of former Tottenham striker Giovani Dos Santos earlier this week and will have a pretty formidable look for the American league once he joins up with the club next month.
Hopefully Gerrard finally gets to add a league winners medal to his collection this year. Good to see him enjoying his football.