The morning after Liverpool's uninspiring League Cup victory over Carlisle, we round-up the best of the newspaper reaction.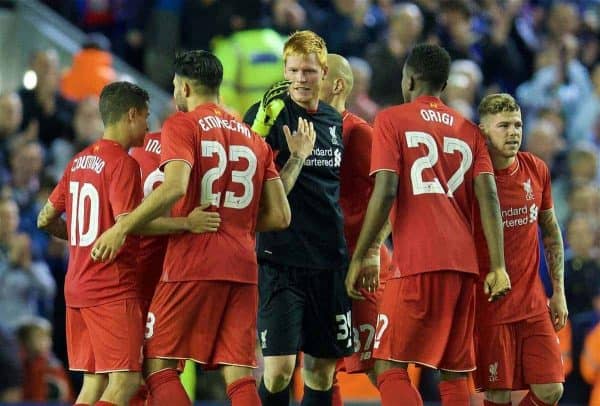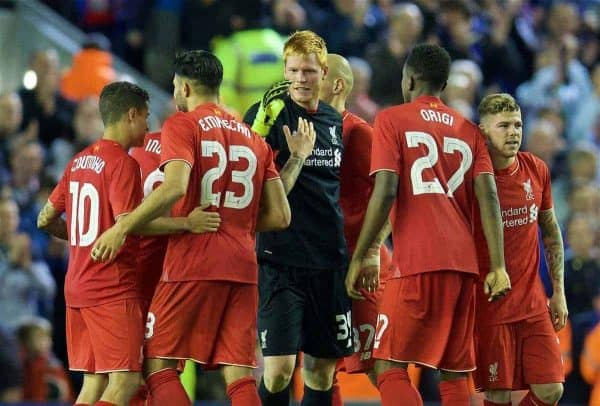 Brendan Rodgers finds himself under even more pressure following Wednesday's win, with his job becoming more untenable by the game.
Liverpool needed penalties to overcome the League Two outfit, and yet again failed to score more than one goal in a match.
Adam Bogdan's spot-kick heroics and another impressive performance from Danny Ings were arguably the only plus points to take from the Anfield showdown.
Here is how some of the country's top journalists saw the game: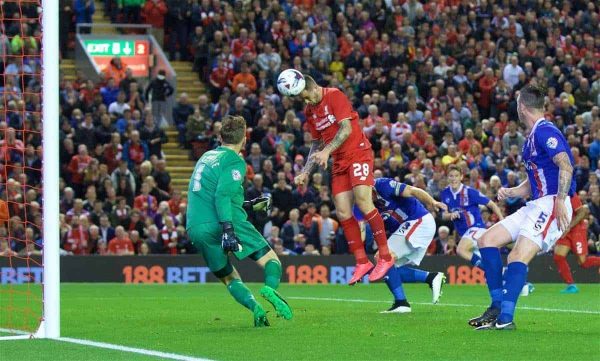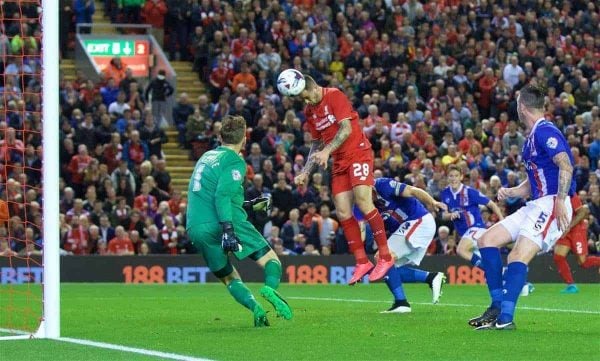 James Pearce of the Liverpool Echo felt it was an embarrassing night for those associated with the Reds:
Rarely has a victory ever felt this hollow.

Liverpool limped into the fourth round of the Capital One Cup as they narrowly avoided a humiliating exit at the hands of Carlisle United at Anfield.

Debutant Adam Bogdan was the Reds' hero as he saved three penalties in the shoot-out but this was a night when the pressure intensified on under-fire boss Brendan Rodgers.

The low-key celebrations as Liverpool's players almost apologetically embraced Bogdan spoke volumes. They knew they had got out of jail.

The fact that Liverpool needed spot-kicks to see off the mid-table League Two outfit was embarrassing in the extreme.
The Telegraph's Chris Bascombe was one of many to focus on Rodgers' rather desperate current situation:
There is no longer sanctuary in victory for Brendan Rodgers after Liverpool narrowly avoided cup humiliation against Carlisle United. Rodgers has found himself desperately seeking extra time as he fights for his job.

On Wednesday night at Anfield it was an additional 30 minutes and penalty shoot-out against League Two Carlisle United that plunged his reign into deeper crisis.

A win on spot kicks preserved Liverpool's interest in the Capital One Cup, but it did nothing for Rodgers's immediate or long-term prospects. It needed Adam Bogdan to save the 10th penalty from Bastien Héry to send Liverpool through.

[…]

This was supposed to be an evening to spare Rodgers from the mounting speculation regarding his position. Instead, there was no comfort in victory. Never have a Liverpool side been booed three times on the same evening. It happened after 90 minutes, at half-time in extra-time and ahead of the penalty shoot-out. Liverpool jeered when they win? These are indeed unprecedented times at Anfield.

The Daily Mail's Dominic King echoed that sentiment:
It doesn't get any easier and it isn't getting any better. Brendan Rodgers had reason to cheer an unlikely hero but not much else.

Liverpool achieved their ultimate objective of securing a place in the fourth round of the Capital One Cup but that bare fact hides a multitude of sins, as they needed three saves from second-choice goalkeeper Adam Bogdan in a penalty shootout to see off Carlisle United.

This was another performance to leave Rodgers, whose position looks increasingly uncertain with a furrowed brow; Gary McAllister, Liverpool's first team coach, said the manager was 'delighted like the rest of us' but it is hard to see how he can be happy with the way things are.
Adam Bogdan was the hero for Liverpool as he saved three penalties (including this from Danny Grainger) to send his side through

[…]

He lives to fight another day but patience is close to breaking point among the majority of supporters and the fact that Liverpool were booed at three different stages shows where this relationship is heading. Each charmless performances sees Rodgers lose another chunk of support.
Andy Hunter of the Guardian focussed on the desperate nature of Liverpool's play, as time and time again they failed break down one of the Football League's weakest sides:
Liverpool were booed off at the end of normal time – the condemnation louder than after Sunday's draw with Norwich City – and after both periods of extra time. Three rounds of booing in the one night takes some doing.

Rodgers' team had 46 shots during the 120 minutes and yet lacked invention against a team 65 places below them in English league football. Mark Gillespie in the visiting goal had a procession of shots to watch but precious few to trouble him.

It was a case of work the ball square, back again, shoot wide and repeat. The play reflected the current direction of the Liverpool team – going nowhere.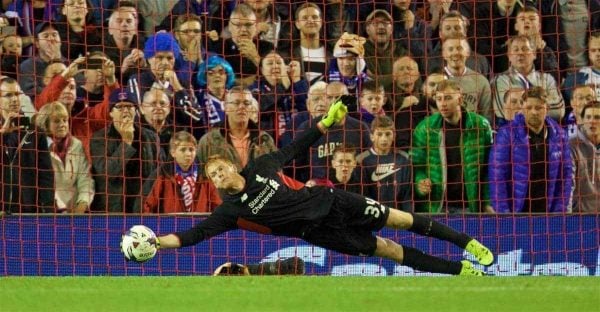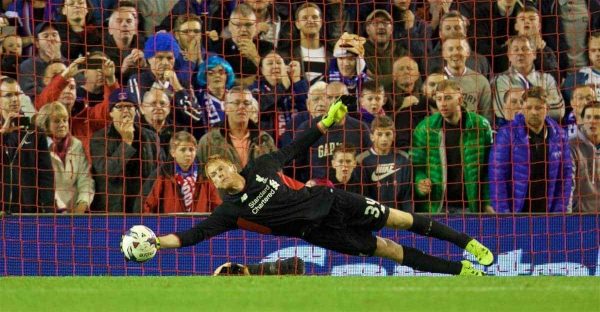 David Usher had mixed feeling over the performances of several Reds players in his ESPN player ratings:
Adam Bogdan–
A virtual spectator for 120 minutes and the only time he was called into action he was beaten at his near post. Redeemed himself in some style during the penalty shootout though, when he saved three of the five spot-kicks (and almost kept out a fourth). On a disappointing night for most of his teammates, Bogdan will be one of the few who will remember this game with any fondness.
Plenty of perspiration, very little inspiration. A workmanlike performance from the diligent stand-in captain, but it was lacking in quality and he's struggled somewhat in the absence of his midfield partner Jordan Henderson. Against League Two opponents supporters are surely entitled to expect more from Milner.
Picked up where he left off against Norwich with another goal and lively performance. The service wasn't great but Ings posed a threat all night and repeatedly heard his name chanted by the Kop. Converted what proved to be the winning penalty.
[interaction id="56031da5c70ac51c03852d7c"]