Sacking Brendan Rodgers, after publicly backing him this summer, saw FSG follow a disappointing trend with Liverpool managers.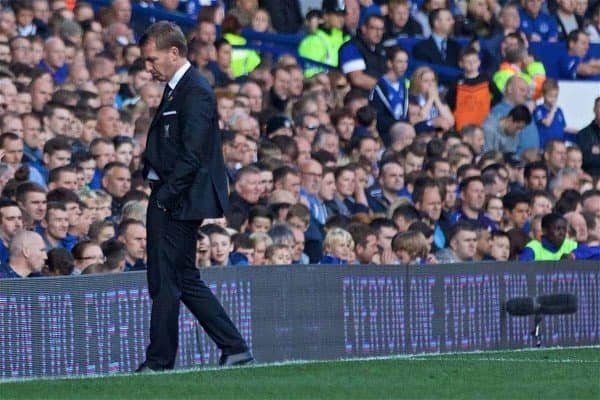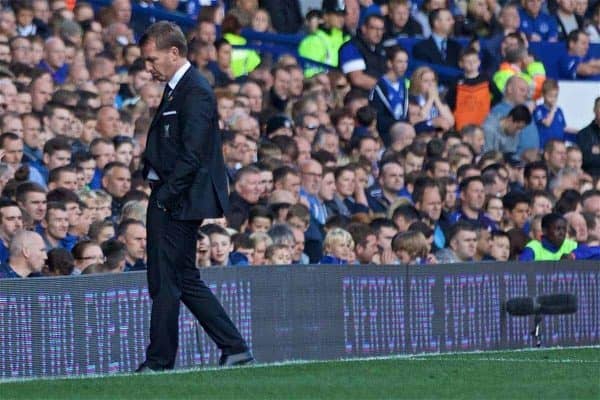 It really has to stop ending like this…
Much has been written about Brendan Rodgers' time as Liverpool manager, and much has been said by the manager himself.
You'll read about the whys and wherefores, why he needed more time or was given too much time.
Like Kenny Dalglish before him, he was publicly backed and yet privately, while he was publicly backing himself, his fate had already been sealed.
There are mitigating circumstances, things to which you cling, hopes for a brighter future but, ultimately, Liverpool need to stop firing managers like this.
There has to be a better way, a more graceful way to let people leave and a way of working that enables the Liverpool manager thrive. There needs to be a better model and this starts at the very top.
The Way to Treat a King?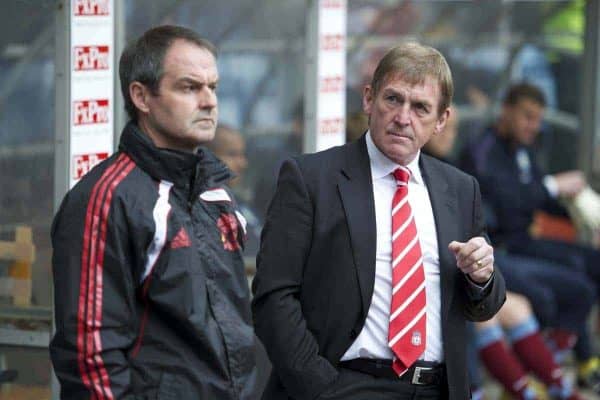 We live in a world now where Kenny Dalglish's two cup finals and one trophy in 2012 apparently mean nothing; we live in the world where that same manager – a Liverpool legend who remains the man to last lead Liverpool to silverware and the league title – was considered not good enough by the owners.
We live in a world where the man they charged with replacing this same legend was also, ultimately, not deemed good enough.
At the time, I felt bitter at what I considered to be the indecent way Kenny Dalglish was treated I thought he deserved at least another season and then they replaced him with "this guy," who had gotten Swansea promoted via the play-offs and enjoyed one season in the Premier League.
It didn't make much sense to me at the time and, although he talked a great game and seemed very engaging, I was bitter that Liverpool's owners could replace a legend with a relative novice.
I didn't understand the thinking behind it, and concluded that they just wanted a modern, media-friendly manager – which Rodgers was and Dalglish wasn't.
And then I saw things starting to click, and then I saw that season. And then I got it.
To many of Liverpool's fans, the season of 2013-14 didn't happen: it was a fluke, a one-off, the result of a bizarre concoction of circumstances that had very little to do with the manager.
But is that really fair?
Rodgers' Redemption
It was a glorious time and, when it was that good, you forgot about all the bullshit: the budget, the owners, Hicks and Gillett, Hodgson, how the previous managers were released. All of it.
Take back your "mid-table" and "provincial" club jibes. 101 goals. Fortress Anfield.
Liverpool were back and, whether through fortune or good timing (everyone needs it), Rodgers had that team believing.
We believed and we, as collectively as I can remember, supported.
There was always that worry with Liverpool there might be a sting in the tale, but we believed, and never forget how good that felt. That winning run; Suarez and Sturridge at the peak of their powers; the manager telling everyone it was "one game at a time"; a tearful Gerrard telling his team-mates "we go again." It deserved the fairy-tale ending.
Liverpool is a club fuelled by emotion, and the emotions of that season were mostly very, very high on the positive scale.
Just like in 2008-2009, when the knockout happened, it was devastating.
There's an adage in boxing that "you never recover from a bad knockout" and Liverpool certainly don't recover well.
If you want to extend the analogy, the whole club (including the manager, players, and owners) has seemed punch drunk from that point on, staggering around and confused in its delivery.
As such, the manager has frequently cut a dejected figure and, like a fallen boxer, has seemed less confident of the abilities that brought him to the fight.
Once you get knocked down and it's particularly devastating and the whole world sees it, it's hard to get back up again.
'Give me the tools and I'll do the work'
There's another reason that he stopped hitting so hard: his team were knocked down, he then lost two of his most potent attacking weapons in Sturridge and Suarez – and it's hard to replace that punching power.
He knew it, so he changed the plan, and the plan didn't work.
In the end, we'll never know how Liverpool would have fared had Suarez stayed, had Sturridge stayed off the treatment table, had Alexis Sanchez signed instead of Balotelli and if Sterling could have persuaded to see things through.
These were not issues of Rodgers' making and, as much as it's popular to blast Liverpool for being a "selling club," FSG apparently didn't want to sell either Suarez or Sterling.
Money and ambition talk and a new manager might have the pulling power to make signing for and committing to Liverpool more attractive to elite players.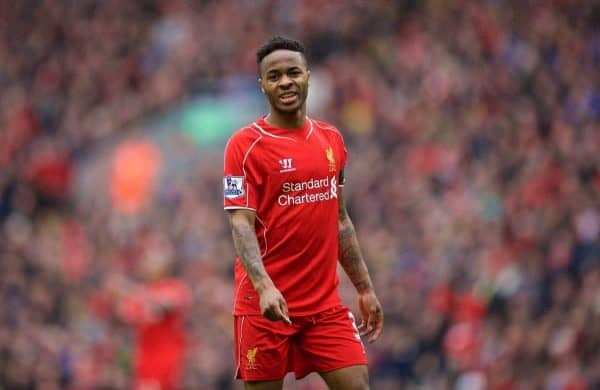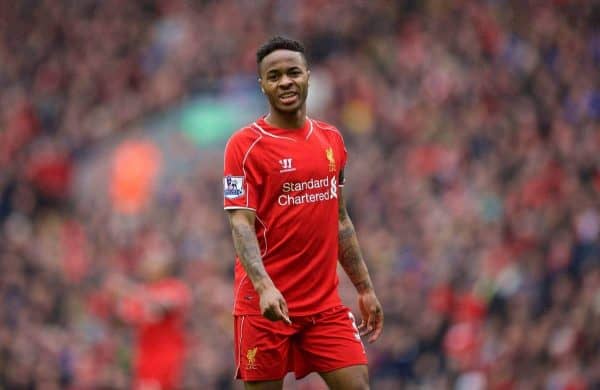 When Jurgen Klopp arrives, he needs to transform the emotions of the club's fanbase and get all of his players to buy into the prestige of playing for the club.
A lot of the emotions have turned sour on Brendan Rodgers, and some fans cringed at his supposed "Brentisms", but I cringed at the way he was turned into a figure of fun by some of his own supporters. It all got quite nasty and cynical.
Some of us forgot that missing out on the title hurt him too.
He wanted to be a legend here and wanted people to love him and bring glory back to Liverpool Football Club.
He was the outsider and I bought into it; even though I knew he was prone to some self-aggrandising, I got the feeling he was a smart man and a deep thinker. He wanted to be the transformative figure the club need – to inspire hope.
I'll never forget that great season.
Yes, he made mistakes and he needed more than that season to sustain him. Maybe he did believe his own hype too much, but his stock couldn't have been much higher than just 16 months ago.
I trust that history will be kinder to him.
History Repeating Itself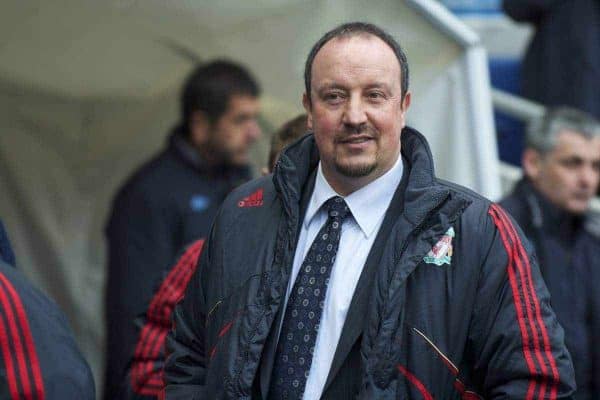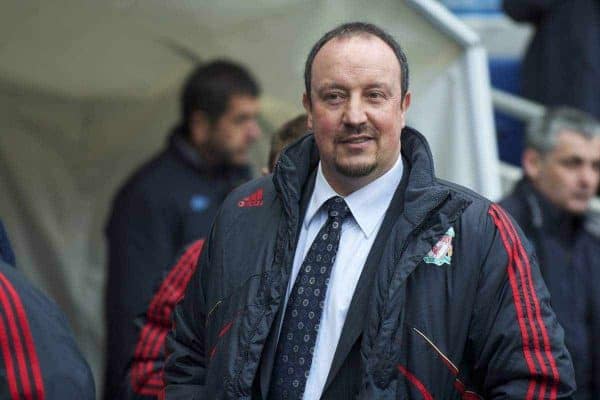 Sadly, this seems to happen to every Liverpool manager in the modern era. There's always something: too negative, too many shackles, out of the game too long.
Pick your poison and apply the air quotes as necessary. They all end up getting marginalised and worn down.
But really, it's not all down to the owners, who I think might be worn down by the enterprise too.
It's down to the expectations of the fans too, and it never helps when it gets unduly personal.
It's the whole machine that is Liverpool Football Club that gets on top of everyone: success is demanded now and mediocrity is not accepted. The scrutiny at Liverpool Football Club is intense and the job of managing this is arguably the hardest in football.
Understanding that and being supportive when things aren't going so well is the job of the supporters. Get behind the new manager, of course, but don't create false idols either.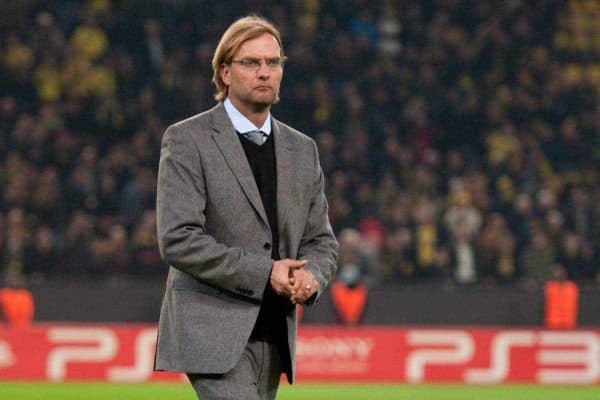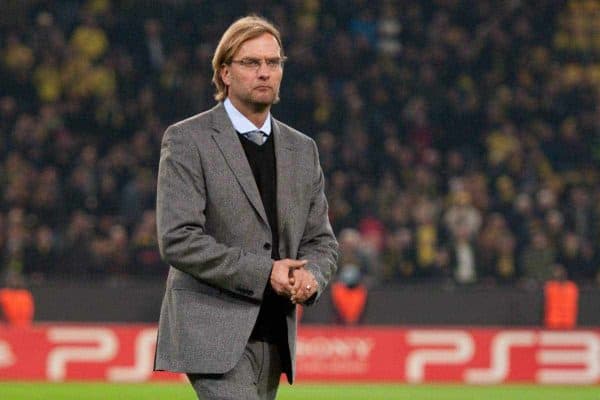 If Klopp becomes Liverpool manager, we need to remember he'll also make mistakes in team selections and might say odd things in interviews – the media will either adore him or turn into a joke figure.
It goes with the territory, and – as with Rodgers – what is said publicly isn't always what's felt privately.
Remember: it's a bit of a show too.
I can see a scenario where it all goes a bit pear-shaped and then it all starts to get unnecessarily personal again.
I desperately don't want that for any Liverpool manager, and I want Klopp to also back himself and try to be a transformative figure.
I'm on board with that. I trust that's what the owners will be seeking.
The Importance of Structure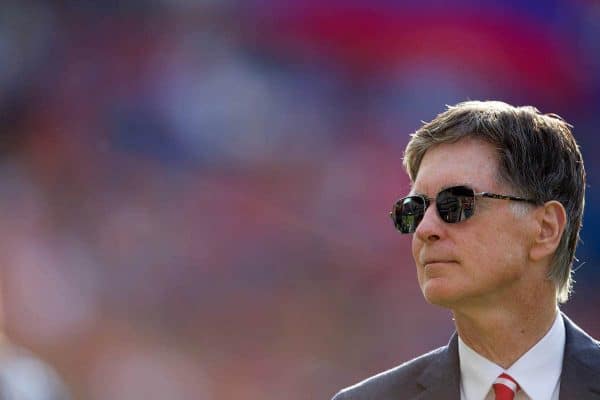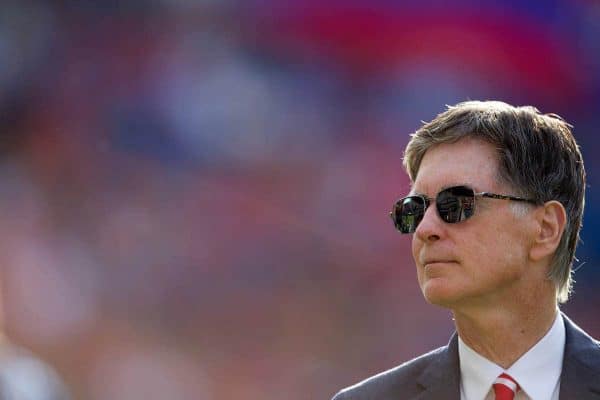 One of the remits of good owners is to create a structure within which Klopp is happy, money to pursue his targets and objectives that are realistic to "the tools" they've provided.
They'll hire and fire who they want anyway, as we know.
We only seek a structure that works, and we accept it's never an exact science in football.
Despite many perceived failings in the transfer market, they still managed to sign Coutinho for £8 million. Even flawed models can work sometimes.
Philosophies are only worthwhile when they are borne out by success on the pitch so, if the owners hire a manager with a proven track record of his success, go with his philosophy. Go with what works for him, rather than moulding him into a strategy with which he's uncomfortable.
Liverpool don't have a proven structure like Swansea or Southampton, so the owners might benefit from being amenable.
Now it feels like all that upheaval and expensive recruitment in the summer could have been saved; maybe FSG didn't want to burden a new manager with immediate upheaval, or maybe their chosen manager needed to study the league and take stock of the club's situation.
In time, we might learn whether the delay or rush to fire Rodgers, depending on how you interpret it, was part of a grander vision.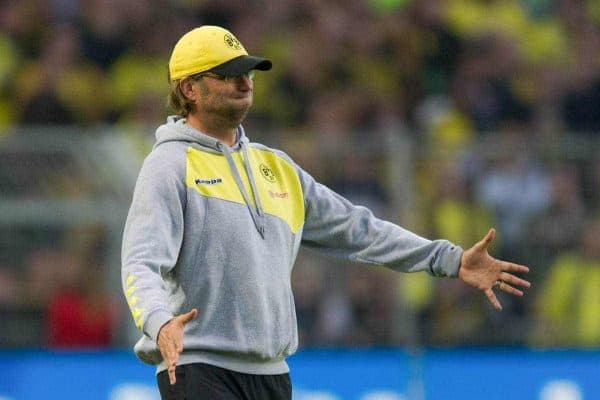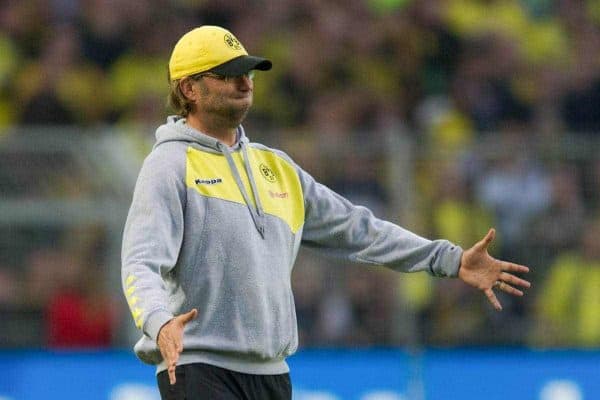 All is not lost now. The season is in its infancy and it's salvageable, with some tricky fixtures out of the way now, and I would contend that the squad is a capable one.
As supporters, we don't need to battle, belittle or accuse. We can engage and we can be thankful for the managers who've worked tirelessly to bring success to the club.
Everything that we perceive to be broken can be fixed.
All Liverpool fans desire lasting success, and a manager who can come in and create a legacy.
Too many managers have left the club looking and sounding like broken men. There's been too much acrimony.
I want, and I think we all want, a manager who gets to leave the club on his own terms, emotionally addressing an appreciative Anfield, having achieved all of his objectives and bringing the title back to the club: the emotional farewell that the manager has earned.
That would make a change, because it really has to stop ending like this…
[interaction id="561188cfc70ac51c03cecb1b"]