With Jurgen Klopp set to be announced as Liverpool manager this week, we got the view of Borussia Dortmund and Bundesliga expert Stefan Bienkowski.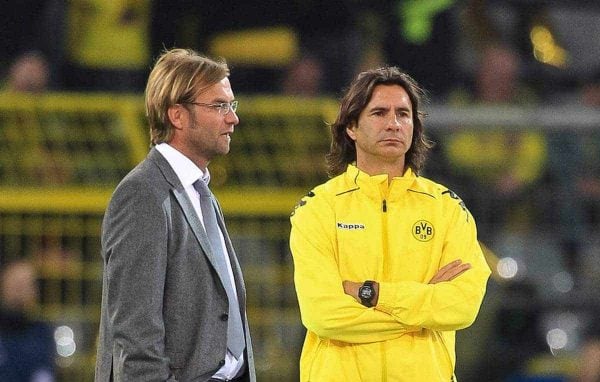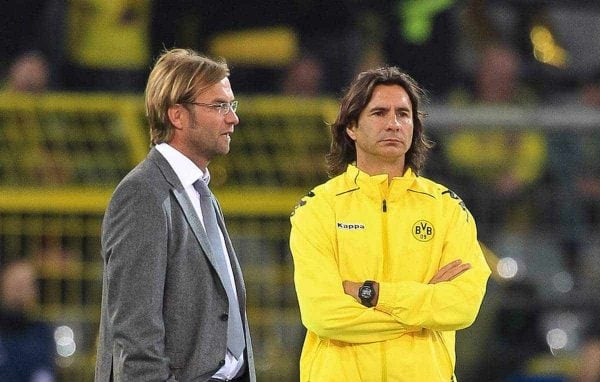 Jurgen Klopp is set to be named Liverpool manager this week, with the 48-year-old replacing the outgoing Brendan Rodgers on a three-year contract.
Klopp has received unanimous backing from fans, pundits and former players alike, and the German will arrive with considerable pedigree, after a hugely successful seven-year spell with Borussia Dortmund.
So what is the Dortmund view of Liverpool's new manager?
We spoke to Dortmund and Bundesliga expert Stefan Bienkowski to find out his views on Klopp, and what he can bring to Merseyside.
Firstly, are Liverpool supporters right to be excited about the imminent arrival of Jurgen Klopp?
I think they are. He's obviously one of the most interesting characters in the game and the parallels between Liverpool and Dortmund, not only as a club but as a city, are clear for all to see.
He's a young coach who has proven himself at the highest level and would undoubtedly love the chance to sink his teeth in to this current Liverpool team.
He's joining on the back of a poor end to his Dortmund reign, finishing seventh in the Bundesliga in 2014/15 – should supporters be worried about this?
I'm not sure if "worried" is the right word, but there should perhaps be a small dose of cynicism added to the euphoria that seems to revolve around him and Liverpool at the moment.
Dortmund struggled through a number of injuries and losing a player like Robert Lewandowski to their rivals, but Klopp also struggled to change his tactics to address that and the players he and his backroom team brought in to make those changes failed dramatically.
I wouldn't say it ruined what he did at Dortmund, but it's certainly a black mark on his record that he'll want to correct at his next club.
Many Liverpool supporters will be new to the term gegenpressing, so can you tell us more about what to expect from Klopp in terms of tactics?
Well, the truth is that Klopp abandoned gegenpressing after a few seasons when teams in Germany began to clock on to its pros and cons. He replaced it with more of a possession-based style of football and that's where the problems began to arise.
In truth, his coaching style only truly works when he uses such a system so we'd expect him to revert to that should he arrive at Liverpool.
The system itself is very simple. It's not too different from what we've already seen under Brendan Rodgers – the team pressing high up the park, with the full-backs playing more as wing-backs – but it all comes down to the ethos and morale Klopp harnesses in the dressing room.
His strength lies in making players run through brick walls for him.

Are there any Liverpool players in particular that will suit this system, and any that will fall foul to his methods?
I think despite all the negative press, Liverpool have a squad that are more than capable of challenging for a top-four spot. Klopp will see a lot of Lewandowski in Christian Benteke and will favour both Nathaniel Clyne and Alberto Moreno as attacking full-backs.
I dare say he will know exactly what to do with Roberto Firmino and Emre Can, with the latter playing as a box-to-box midfielder and the former as a No. 10.
Klopp isn't Pep Guardiola: he takes players at face value and will look to play them in their traditional positions.
James Milner, who's tenacity reminds me a lot of Kevin Grosskreutz, may be a favourite of Klopp's too.
If Liverpool need to dip into the transfer market to fulfil Klopp's tactical demands, are there any Dortmund players that could realistically be on his radar?
Right now I'd say Neven Subotic and Sven Bender are up for sale and are both players that Klopp admires greatly. Whether Liverpool need another central defender and defensive midfielder is another thing altogether.
Henrikh Mkhitaryan may be a favourite among Liverpool fans but it's unlikely that Dortmund would be willing to let him or indeed Marco Reus go.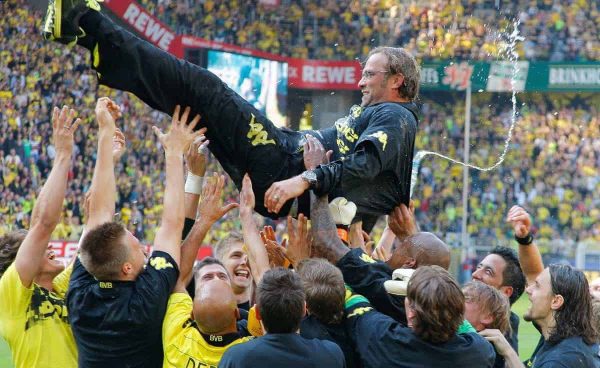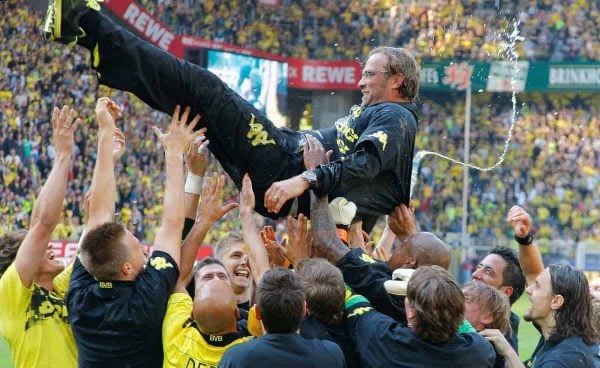 Finally, and most importantly, will Klopp be a success at Liverpool?
Yes, I think he will.
He won't bring in a new regime of football, a new philosophy or anything like that. But there are few in the game that can galvanise a squad of players quite like the German coach.
I think Liverpool already have the talent to push on in the league and if Klopp comes in I'd put my money on him getting the best of these players and reaching those targets.
Stefan Bienkowski is an enthusiastic sports writer who specialises in German soccer. As a passionate fan and critic of the Bundesliga, Stefan writes for Bleacher Report, Goal and the New York Times.
Follow Stefen on Twitter at @SBienkowski.