It was undoubtedly the right time for Brendan Rodgers and Liverpool to part ways, but the Northern Irishman should be respected and remembered fondly for his work during his Anfield tenure.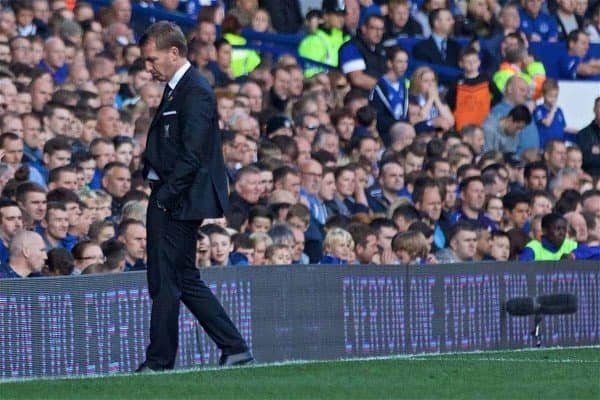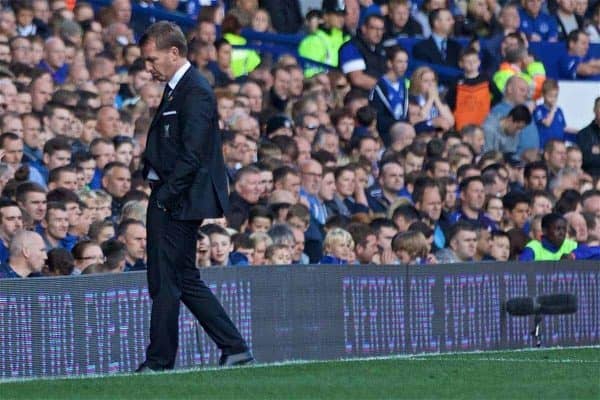 Rodgers finally reached the point of no return as Liverpool manager, after watching his side labour to a poor Merseyside derby draw at Goodison Park.
Sacked just an hour after Sunday's stalemate that left his side languishing in 10th place in the Premier League, the 42-year-old's three-and-a-half year stay had come to a brutal but necessary ending.
It was a finish that was not unexpected – the Reds' hangover from last season showed no sign of improving – but one that saw the end of a man who, while it was right to part with, must receive the appreciation he deserves.
The Right Time

Liverpool's disappointing form of last season continued into the new and nothing had put fears to bed of another campaign potentially being written off.
Misfortunes progressed to the point where it was beyond turning for Rodgers, which no doubt prompted the Owners to act after the derby clash.
And doing so now, during a two week international break and only eight games into the league season, allows for plenty of time for the new man to spark an underperforming squad into life, and transform the season.
It was abundantly clear that there was little chance of a real upturn transpiring, with results and performances becoming more and more stale, and harder to justify.
There was little enjoyment left – one last win over Aston Villa aside – and it was increasingly rare to see players or Rodgers himself looking even remotely happy as the situation deteriorated.
It was beyond saving, and the right decision had to be made.
The Good Work

While all has been far from rosy at Anfield over the last 16 months, the positive work Rodgers produced – particularly in his first two years in charge – must not be overlooked.
It's easy to forget when a manager has just been sacked for prolonged poor performance, the good times that transpired under his stewardship – unless you're Roy Hodgson and had absolutely none.
Though the Northern Irishman had no silverware to show for his efforts, he still had his share of highs along the way.
Clearly been a bad 15 months, but Rodgers leaves with 2nd best win% of any LFC manager in the PL, and above club avg PL points-per-game too

— Andrew Beasley ? (@BassTunedToRed) October 4, 2015
At a time where the Reds were descending into the footballing wilderness – old-school in their on-pitch approach and failing with it – Rodgers re-energised and revitalised a club that had just finished an appalling eighth – closer to the relegation zone than fourth – and were as far away from where wanted as ever.
It would take time to progress but slowly, the tidy, intricate play the innovative coach promised began to emerge as Liverpool finally arrived in the modern era; only results were missing from the developing style in the first six months as the Reds improved at a rapid speed.
I'd like to say thanks to Brendan #Rodgers for making Liverpool play the best football in my lifetime #LFC

— Dan Kennett (@DanKennett) October 4, 2015
When wins and points consistently arrived, as they did for the next 18 of Rodgers' first 24 months in charge, it was simply a joy to behold – none more so than the unbelievable 2013/14 season.
The Reds handed out some brutal footballing humiliations in the record breaking 26 league wins of that campaign – helped by one of the simpler but most rewarding tactical decisions he made of partnering Sturridge and Suarez.
Rodgers certainly played a far bigger part in Liverpool's, and Suarez's, rise than many will credit.

And while doing so, the Carnlough born manager united a fan base of which large parts had been sceptical over his appointment – the greatest indication that his work was paying off.
Making Us Dream Again
While for some, leaving with no trophy wins equates to failure, the Liverpool boss must be afforded leeway for almost delivering what would have been the most incredible title win of all.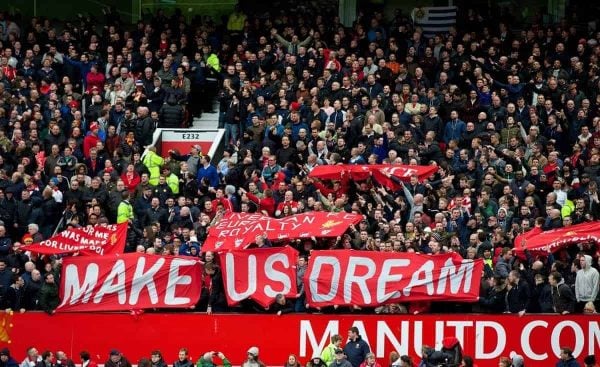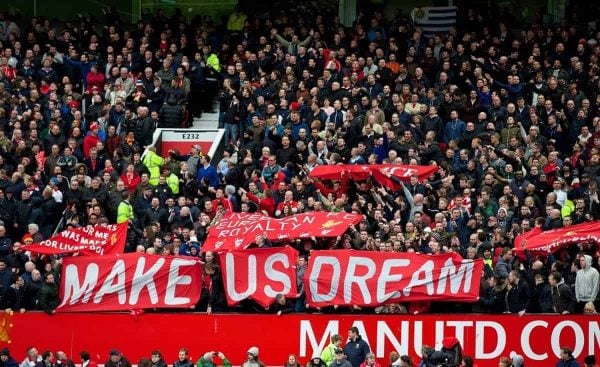 Watching with such excitement and being blown away almost every game as the Reds came within a whisker of winning the league, while producing the greatest football a generation of fans had ever seen their team play, was immeasurably better than winning a League or FA Cup but finishing seventh, no question.
I'll never really understand the 'no trophies' issue with Rodgers. If you'd swap 2013/14 for 2011/12 or 2002/03 (for instance), you're crazy

— Andrew Beasley ? (@BassTunedToRed) October 5, 2015
Rodgers would go on to become the man who so nearly returned Liverpool to greatness – had he managed to secure that elusive first title, who knows what could have happened.
But even though he fell agonisingly short of delivering the most sensational league win in the club's history, there is absolutely every reason to look back fondly on what he constructed, with more behind it than realised.
Through the football that saw Tottenham smashed by four and five, Arsenal beaten 5-1, United 3-0, Everton 4-0, Cardiff 6-3 and Norwich 5-1 to name but a few, he rediscovered Liverpool Football Club.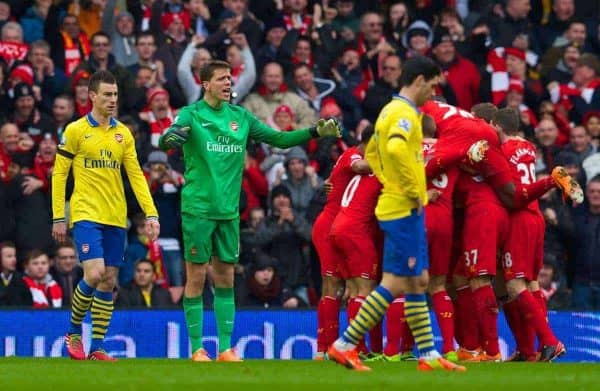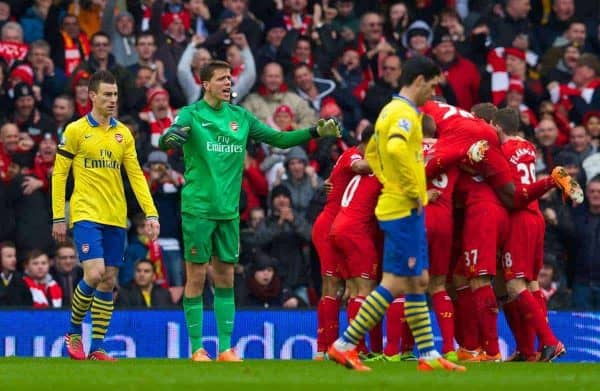 In fact, Rodgers brought the club back to life. Even if it was for an all too brief period and he couldn't maintain it, it must not be taken away.
He provided an identity that had been desperately lacking, one that re-established the club as the main focus of English football in the process; though Man City ran out title winners, the vast majority of attention centred on the born-again Reds.
The brave, pulsating, but ultimately fruitless challenge put Liverpool back on the domestic map and amongst Europe's elite too.
But most importantly, Rodgers made the Kop dream, and perhaps more tellingly, believe again.
He awoke the sleeping the giant and deservedly claimed a Manager-of-the-Year accolade for doing so. He will certainly wish it was so much more, however.
It is a shame that Rodgers couldn't replicate the work carried out upon arrival and a sensational second season, with the task of rebuilding and moving forwards again just proving a step too far.
It's down to the next man in the door to do what he couldn't.
Rodgers undoubtedly had his faults and produced his share of unhappy moments, but he should always be respected for his thrilling attempt to restore genuine success at Anfield.