Liverpool manager Jurgen Klopp insists the first defeat of his Anfield reign can actually be of use providing the players learn something from the experience.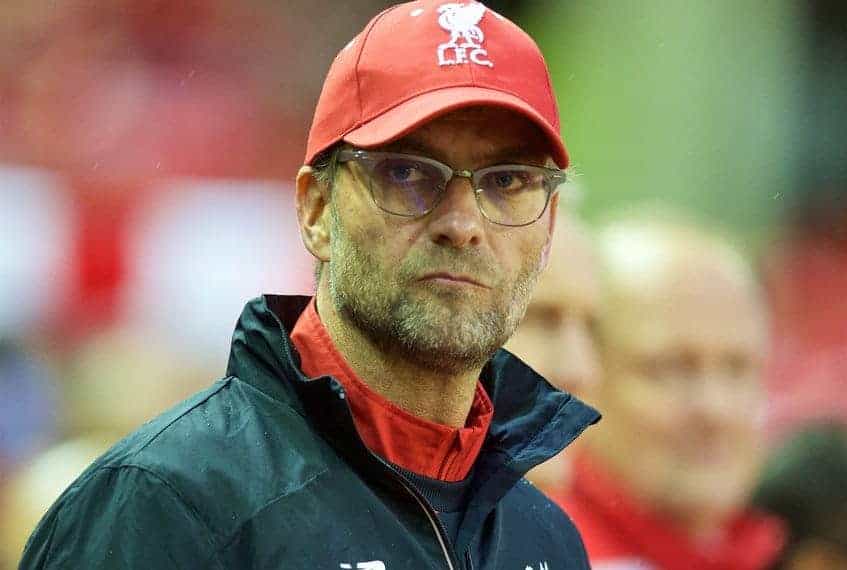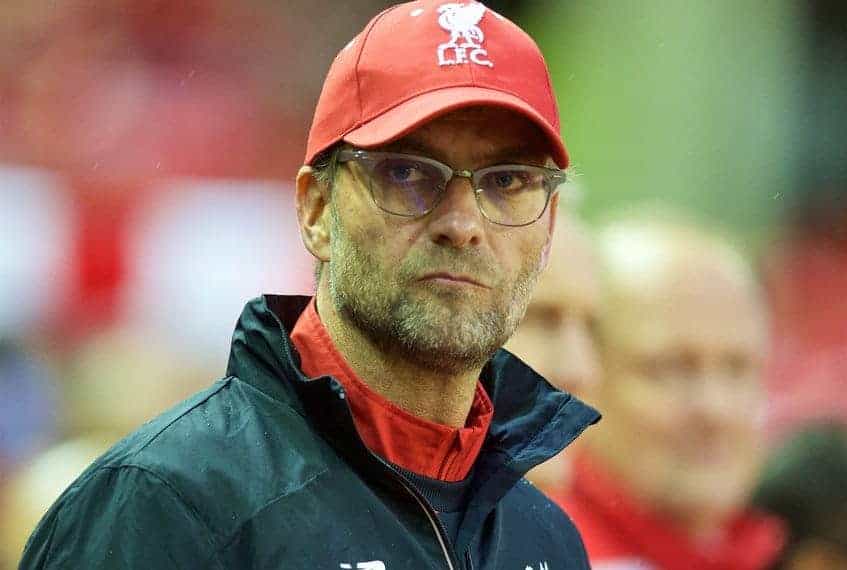 The German was obviously disappointed to go down 2-1 at home to Crystal Palace and although he accepts such reverses are part of the game he believes it was a loss which was "absolutely not necessary". And he will be unhappy if genuine lessons cannot be learned from the performance.
Liverpool dominated for an hour either side of good spells by the visitors but failed to capitalise on their advantage and then failed to find any response when they conceded late on.
"It is not a problem to lose a game, it is football, it happens all the time but we have to learn the right things," he said. "If we learn the right things tonight it is very important and then it will be good we lost.
"At this moment I don't know the reason for why it will be good but we have to learn the right things.
"I am satisfied with some moments but the problem I have is we have to play 95 minutes and if you are satisfied with 60 minutes after the game sometimes it is enough, sometimes not. That is the problem.
"We decide how strong we are, how good we are, how awake we are, how tired we are – nobody else. We have to learn that we decide.
"That is what we can learn and it (defeat) feels so bad because it was so absolutely not necessary."

With defeat, the first since Manchester United won 3-1 on September 12, halting some of the momentum built up during a six-game unbeaten run under Klopp the international break will give the players plenty of thinking time before their next Premier League match – at Manchester City on November 21.
Winger Jordon Ibe, who put in another good performance following his match-winning goal against Rubin Kazan in the Europa League, admits the result stung.

"It's disappointing, everybody's angry," he told Liverpoolfc.com. "We played alright and we created chances to get the goals but it just didn't come.
"[The manager] just told us to keep our composure because it shouldn't be an excuse having a midweek game.
"We didn't start the best, it's just improving on that and starting from the first minute, keeping the ball, keeping composure, building into the game and trying to win."
But despite the defeat Klopp is still enjoying a honeymoon period and there were further signs that his squad are continuing to get to grips with his methods.
"New manager, new system; we're just trying to build and keep the confidence in the team," added Ibe.
"Obviously losing will have an effect on some players but we just need to keep it going and hopefully we can win the next game.
"I thought the team did well and created chances, it's just frustrating not getting the goals.
"When we get back from international duty hopefully we can work on that and start again."