Liverpool's woeful showing against Watford was further proof of the Reds' limitations, and Jurgen Klopp has inherited a group of players lacking several key attributes.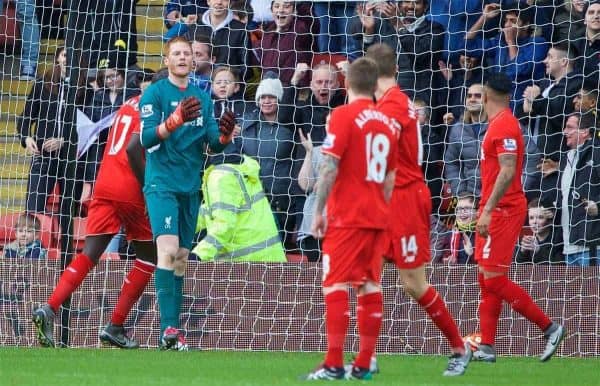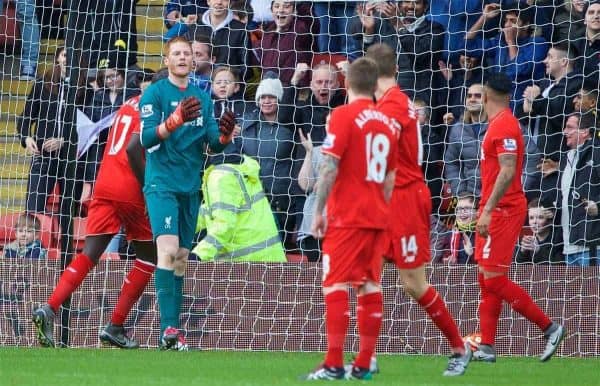 Graeme Souness and John Barnes were sat in the Sky Sports studio at Vicarage Road on Sunday, and what they witnessed was enough to turn both Reds legends beyond irate.
How this current set of players lack the character and heart of Souness and Barnes; two men who would simply never have stood for such an appalling, gutless performance.
The most alarming aspect of Liverpool's trouncing was that it was neither a shock or a one-off.
No belief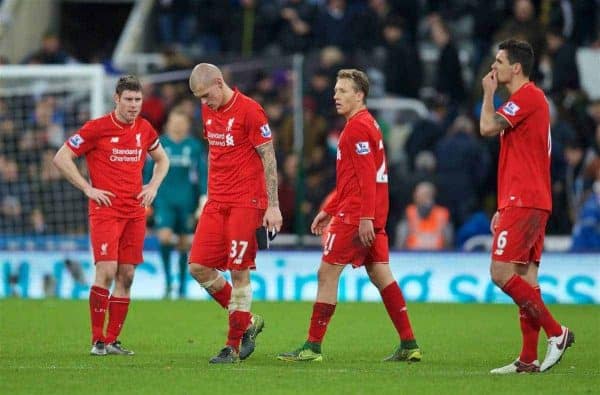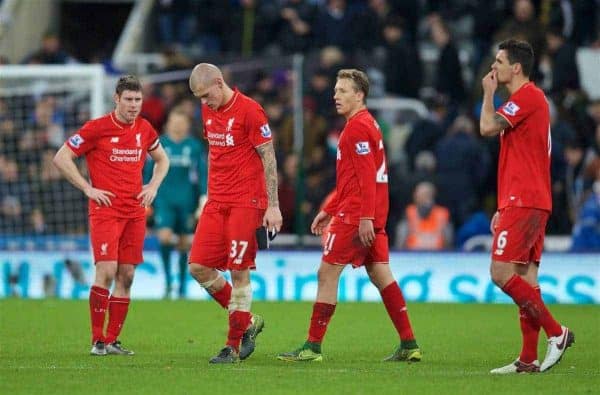 The majority of the current squad have endured some truly miserable games in recent times, and a lack of belief is seemingly becoming more ingrained in them by the week.
Whether it be the 6-1 loss to Stoke in May, the 2-1 defeat to Aston Villa in the FA Cup semi-final or insipid showings against Man United and Arsenal last season, most of these players featured in them.
There are many more examples, with countless drab affairs at Anfield in the last 12 months further proof of a winning mentality being sapped out of the team.
Too often the Reds are going out in a whimper, and the standard of goals they are conceding seems to epitomise the nervousness spreading throughout the squad.
The goalkeepers seem incapable of catching a cross, the defence cannot play as a unit, the midfield seems too scared to take risks and the strikers cannot be relied upon, barring the injury-prone Daniel Sturridge.
Much of this comes down to a lack of trust and confidence among teammates, and Watford exposed these flaws depressingly easily on Sunday.
Lack of leaders

This is, without question, the least vocal, authoritative Liverpool team to have graced the Premier League era, which considering some of the mediocrity we have witnessed since the Reds' last title triumph, is very damning.
There is not a single player at Klopp's disposal who you would say is anything close to the leader that Souness, Steven Gerrard, Jamie Carragher, Sami Hyypia and many more were.
Current skipper Jordan Henderson and Mamadou Sakho are the best in that respect currently, but they still don't scream authority.
Both are still only 25 years of age, and they don't possess a captain's aura about them whenever they lead their side out before a game.
Beyond Sakho and Henderson, who else can claim to be a genuine figure of influence?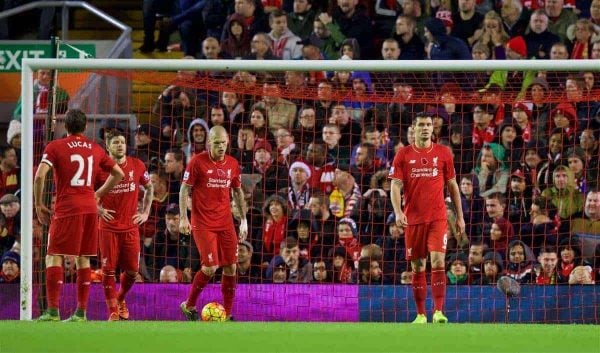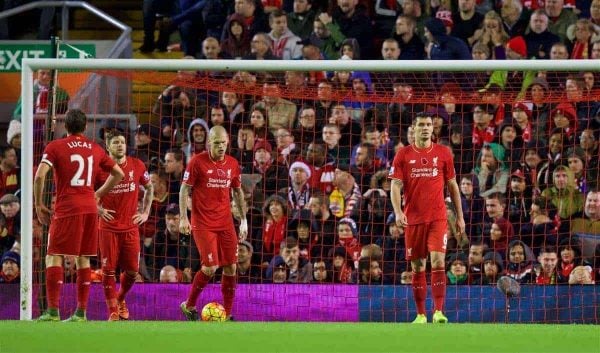 Simon Mignolet is one of the quietest goalkeepers around, Skrtel looks like a hard man but doesn't play like one, he is the least commanding 30-year-old centre-back you will ever see, and Nathaniel Clyne barely utters a word on the pitch.
Lucas is too nice, despite showing real passion in representing Liverpool, Emre Can remains immature and James Milner is the least deserving vice-captain in living memory.
Philippe Coutinho leads by example with his technical brilliance but often goes missing and gets frustrated when up against more physically dominant opponents, which is true also for Adam Lallana and Roberto Firmino.
Brendan Rodgers signed a squad of technicians, leaving Liverpool short of physically robust players required to compete over the course of a Premier League season.
This is a big problem that Klopp is no doubt aware of, and following this dreadful recent run of results, the German must now be eyeing up a few January purchases.
There is a Gerrard-shaped void in the squad, and while the ex-skipper's best days were clearly behind him last season, his presence would still be a big help now.
Consistency

When you look at Liverpool teams throughout history, they have been littered with reliable faces who produced the goods almost every single week.
Now, there are players who are fluctuating between great, good, bad and horrendous on a weekly basis.
Lucas and Can are two of the Reds' more divisive players, and their inconsistency is a big reason for this. You never know for definite whether the good or bad versions of them will turn up before a game.
Skrtel is exactly the same, and the fact that he invariably has one very good performance in 10 seems to earn him unacceptable breathing space with some supporters. He should be having one bad performance in 10, not the other way around.

Sakho has a very bad game in him – he was, admittedly, in fantastic form prior to his Watford nightmare – while the front-three of Lallana, Coutinho and Firmino have been very guilty of flattering to deceive so far this season.
Alberto Moreno is capable of moments of weakness, Christian Benteke is very up and down and Mignolet is, well, Mignolet. Even the supposedly reliable Milner has been an erratic presence in midfield since arriving in the summer.
The likes of Man City, Arsenal and Man United, despite flaws within their respective squads, have far more dependable footballers in their ranks.
It is a major issue.
Conclusion

While defeats such as Sunday's will always trigger a large amount of negativity among fans and media alike, it should be stressed that Liverpool are not in disarray, by any means.
The Reds now have one of Europe's top coaches at the helm in Klopp, and the 48-year-old has some extremely talented players to call upon.
A top-four finish is still well within the Reds' reach, the potential new faces coming in in January should also given reason for positivity.
No passion. No leadership. Too many players hide when the going gets tough. Needs to change asap

— Kendinho (@LFC__EKL) December 20, 2015
These last three matches have been very worrying, however, and a lack of leadership and belief has been hugely evident.
It is a squad riddled with a lack of self-esteem, and the injection of a winning mentality is badly needed. Klopp is the man to do just that, but it will take time for him to fully work his magic.
Stick formidable characters like Souness and Barnes in this team in their pomp, and you would see a very different Liverpool.
> Video: Jurgen Klopp's post-Watford press conference
> Bogdan Blunders, Key Men Hide & Reds Spineless: 5 Talking points from Watford shambles
> Watford 3-0 Liverpool: Player Ratings
[interaction id="5677be4f8161d222328ab1b3″]