Liverpool's 0-0 draw away to FC Augsburg on Thursday may not have been a classic, but James Milner feels the Reds are in a good position to qualify for the last-16.

In terms of entertainment value, the stalemate in Germany was one of the poorest matches of the season, with few good chances created.
Liverpool still kept an away clean-sheet in Europe, though, and generally looked solid against potentially dangerous opponents.
Milner feels his side are now in a strong position to progress, but admitted they must be careful about being caught on the break in the second-leg.
"We had plenty of chances but it didn't go for us tonight. We probably didn't play well enough tonight," Milner told Liverpoolfc.com.
"0-0 is not a terrible result, we'll take it home and hopefully get the result there. The desire was there, I think you can see that. Hopefully we can improve next week.
"We just have to make sure we keep the ball moving and keep creating the chances like we did and hopefully one of them will go in.
"When we're attacking we've got to make sure that we're sound at the back and don't give away too many counter-attacks.
"It's a tough tournament to win, we've played a lot of games to get here and there's a lot more games to go, but you're in it and you want to go and win it. It's a good test for us and it would be a great thing for us to go and win."
Captain Jordan Henderson was in a slightly less positive frame of mind than his deputy, however, with the 25-year-old unhappy with his side's display.
"We're obviously a little bit disappointed, we didn't play as well as we could have. We created a few chances where we should be be scoring, so overall we're a little bit disappointed but we've got another game to put it right," he said.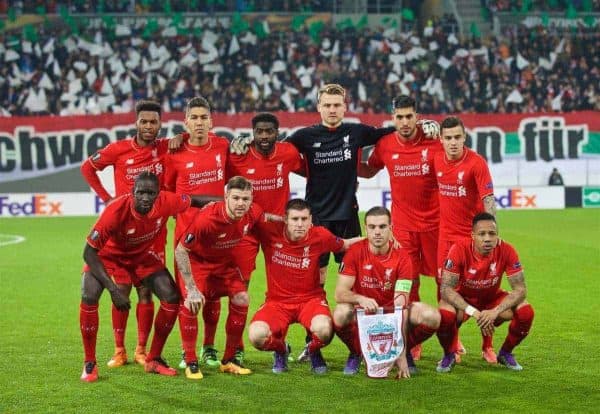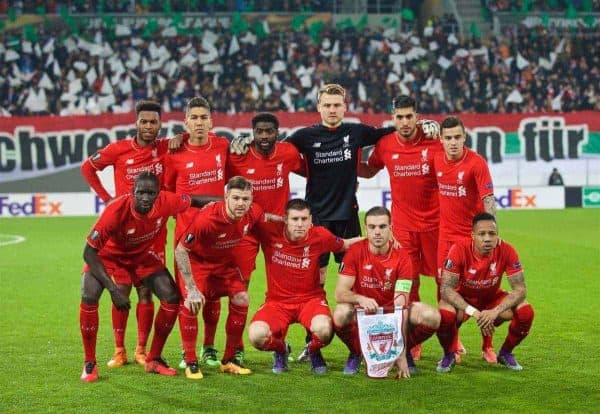 "They hit the post and we had a few chances so it was pretty even in that sense. Like I said, I think we can play a lot better than that, especially in the final third keeping the ball a little bit better and moving it too slow at times. We need to make sure that we put that right in the next game.
"In the first half we played too slow from the back, weren't playing behind their line enough so we tried that a little bit more second half and it worked, we had good moments but that's not enough.
"We need to do it more consistently throughout the game and if we do that then we'll win the game."
The 0-0 draw means Jurgen Klopp's side should now reach the next round, as they look to mount a serious challenge in the Europa League.
The lure of Champions League football is clearly massive, and given Liverpool's Premier League struggles, it appears the only realistic route the Reds have in terms of being in Europe's top club competition next season.