Adam Lallana's influential performance against Man United on Thursday was another step in the right direction in the 27-year-old's ever-improving Liverpool career.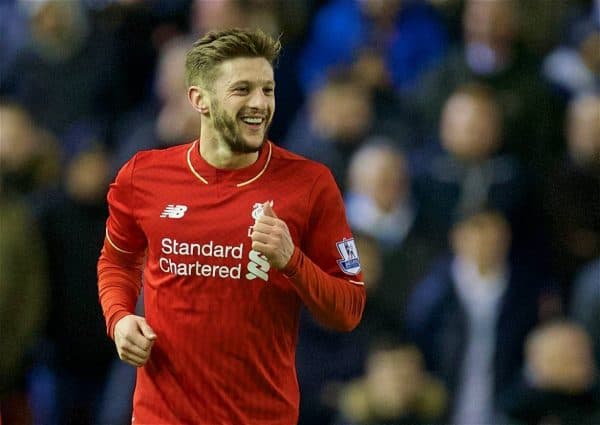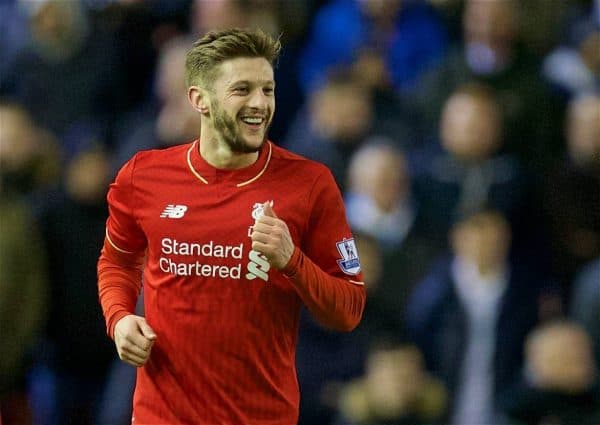 There was a point during the Reds' richly deserved 2-0 Europa League win against United when Lallana produced a wonderful piece of skill.
Picking up a loose ball in the middle of the park, Lallana twisted and turned away from Daley Blind and Guillermo Valera, setting up another dangerous attack and drawing gasps from the Anfield crowd.
Had it been Philippe Coutinho or Roberto Firmino who had pulled off this wizardry, social media would have gone into meltdown and Barcelona would already have been linked with a £50 million bid for them.
This was Lallana though, and as has been the case throughout his Liverpool career to date, it is far harder for him to gain widespread acclaim from Reds supporters than others.
Slowly but surely however, the England international is beginning to silence his doubters, stepping up as one of the form players at the club.
Turning Point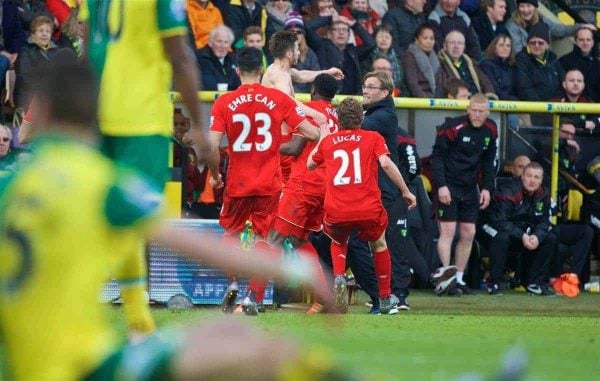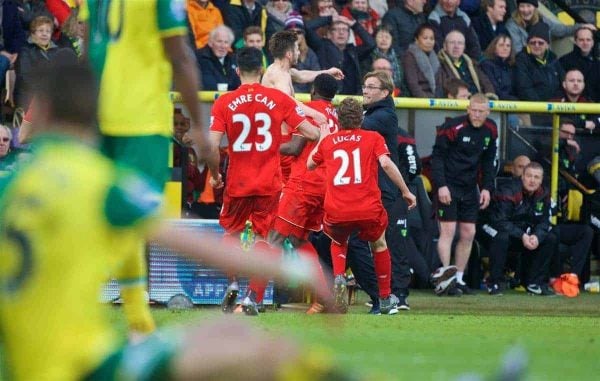 Lallana's debut at Liverpool was delayed significantly because of injury, having arrived from Southampton for £25 million in 2014, and it has felt as though he has been playing catch-up ever since.
His every move has been scrutinised because of his price tag, and more often than not, a lack of consistency and substance has seen supporters left frustrated.
Having spent over a year without really producing a significant moment for the Reds, Lallana's possible turning point came on the 23rd of January.
His dramatic, last-gasp winner against Norwich City earned Liverpool a 5-4 victory, and saw Lallana as the undisputed hero for the first time in a Liverpool shirt.
That moment appears to have given him an enormous injection of confidence, and his performances in the last month or so have been increasingly excellent.
Belief is absolutely vital in any footballer – United's Memphis Depay is at the other end of the spectrum to Lallana, for example – and it feels though that Norwich goal was the moment he desperately needed to come alive.
Manchester Brilliance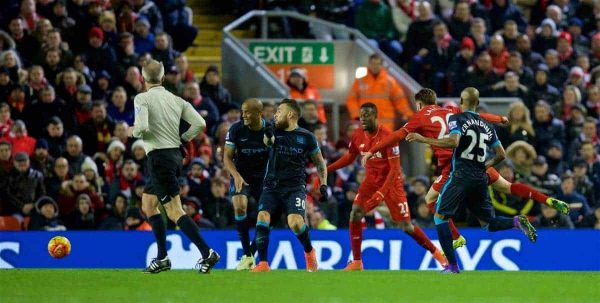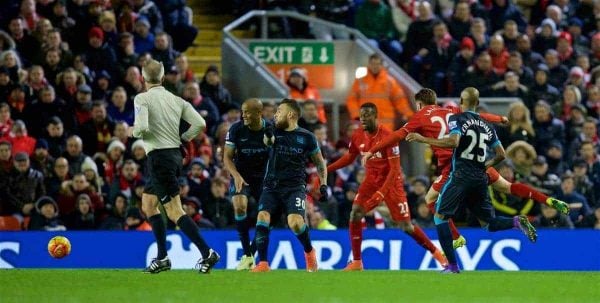 The former Southampton captain's two best displays for the Reds have come in the last fortnight, with both United and Man City witnessing his class firsthand.
On both occasions, Lallana had genuine claims to be Man of the Match, and his combination of quick feet, clever movement and insatiable work rate proved too much for the two Manchester clubs to handle.
His first-half strike against City set Jurgen Klopp's side on their way to a comprehensive 3-0 win, while typically silky footwork and awareness also saw the Englishman tee up Firmino for Liverpool's third on the night.
It was a relentless performance from Lallana in all facets of his game, and after a solid but unspectacular performance at Crystal Palace last Sunday, he again shone as bright as anyone against United.
His technical expertise really came to the fore, with another effortless assist for Firmino, but his pressing of United's bewildered players was equally influential.
Lallana may be – wrongly – viewed by some as a luxury player who can't dig in and contribute to the gritty side of things, but he has shown under Klopp that he is as effective as anyone off the ball.
Still Not Perfect

A string of good performances should not mask the fact that Lallana has been a disappointment on Merseyside to date, and there is still plenty for him to work on.
The ingredients are all there for him to be a fantastic footballer – technically, he is one of the best in the country – but consistency must be found.
It is not good enough only producing one standout performance every five matches when you are at a club of Liverpool's size, and this has been the case with Lallana since his big-money move nearly two years ago.
Equally, he must continue to churn out goals and assists at his current rate – three goals and three assists in his last seven games – rather than the insipid return he mustered prior to the turn of the year.
Eleven goals in 77 appearances is not good enough for an attack-minded player of his ability.
At 27, he is no longer a young player – the childlike features revealed when he shaved his beard off would suggest otherwise – and needs to be doing it for Liverpool week in, week out.
The Future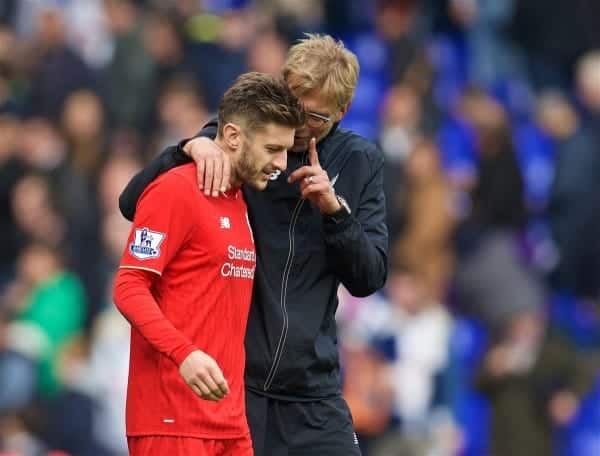 Everyone is well aware that Klopp will be making significant changes to his squad this summer, and until these last few months, it appeared as though Lallana may be one of those set for the chop.
He has responded brilliantly though, almost as if he knew going up a gear was required should he want to remain a Liverpool player.
By all accounts, Klopp and his backroom staff are all great admirers of Lallana as a player, which surely means he will be kept on and persevered with.
There is an argument to say that nobody has embraced the German's style of play more than the 27-year-old – Firmino and Emre Can are certainly in the mix too – and he is slowly looking like a key player.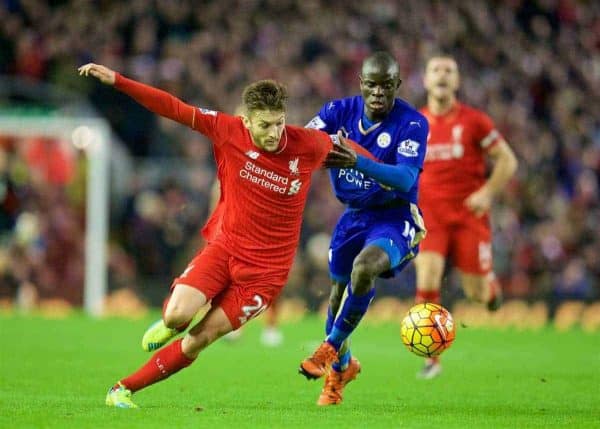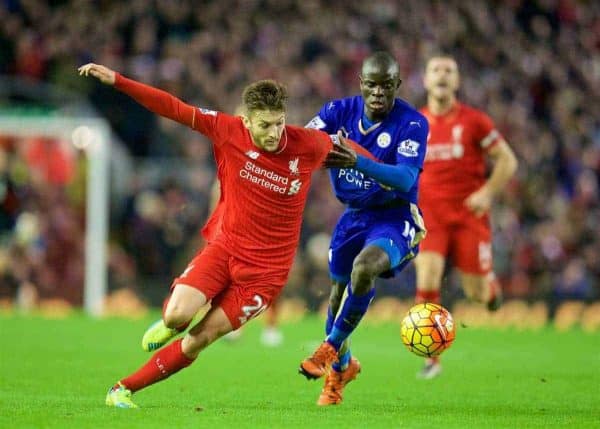 It would be knee-jerk and short-sighted to suddenly declare Lallana as Liverpool's saviour, but we are now starting to see the player who was nominated for the PFA Player of the Year award in 2013/14.
He brings a fluency to the side alongside Coutinho and Firmino, perfectly illustrated in the Reds' 4-1 mauling of City at the Etihad back in November, and is beginning to look like he belongs at Liverpool.
Lallana has deservedly received lots of criticism for his below-par Reds career so far, but he is now equally deserving of much praise.
That piece of skill alone is worthy of our adulation.