Former Liverpool captain Steven Gerrard admits he will be open to offers both as a player and a coach in December.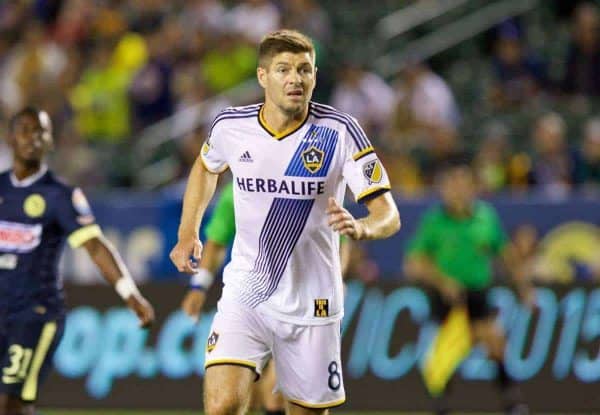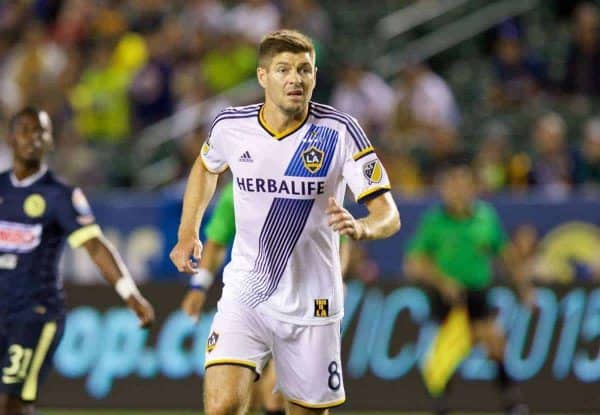 The 35-year-old's contract with LA Galaxy expires in eight months and he has thought "a lot" about a Reds reunion with friend and ex-team-mate Jamie Carragher in some sort of coaching capacity.
However, he does not yet know if he will be asked to stay on in California, whether there is one last hurrah somewhere else or whether he should hang up his boots and join the backroom staff.
"Physically I could play in the MLS for this season and next, 100 per cent for sure," he told men's fashion brand MR PORTER.
"Am I going to do that? Do I want to do that? Am I going to be offered the chance to do that? I don't know, we'll have to wait and see.
"I'm at a little bit at a crossroads at the moment, what to do, whether to call it a day at the end of the season, or whether maybe to do one more, but we'll have to wait and see.
"The season finishes here in November; maybe some football offers might come my way, maybe some coaching roles will come my way.
"I'm doing my coaching badges and I'm on my A licence as we speak.
"Hopefully I'm going to be in a position to consider some offers very seriously come Christmas."
Both Gerrard and Carragher have taken up jobs as television pundits after leaving Liverpool, the midfielder combining his with playing for Galaxy.
However, having shared 16 years in the Reds' first team together and several years before that at the club's academy, Gerrard remains hopeful of a reunion back at their spiritual home.
"I've imagined it a lot. Jamie's knowledge of the game is superb. I know the amount of time and effort he puts into to the work that he does now, also how much he loved the game when I played with him," he added.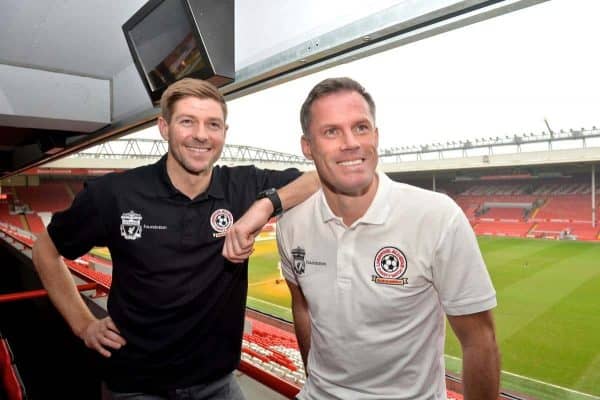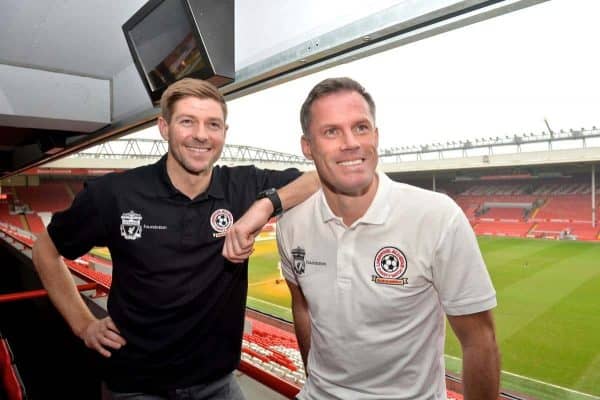 "I think we'll both work for the club again at some point during the rest of our lives. When that will be, I don't know. Will that be together? I'm not sure.
"Would I work with Jamie Carragher again for Liverpool? Of course I would, without a doubt, but it's for other people to make that decision.
"It goes without saying that the club's in our hearts and it's difficult if the club come calling but we've other things going on at the moment – it's not as if we're begging for it or desperate for it – but they know where we are.
"When I retire from football I am going to be available for people to offer me roles if they feel I'm one of the candidates.
"Would I go for another role in the game if any offers (from Liverpool) didn't come my way? Yeah I would."