Jurgen Klopp has lined up Bayern Munich fitness coach Andreas Kornmayer for a move to Merseyside in the summer, replacing Ryland Morgans who left the club this month.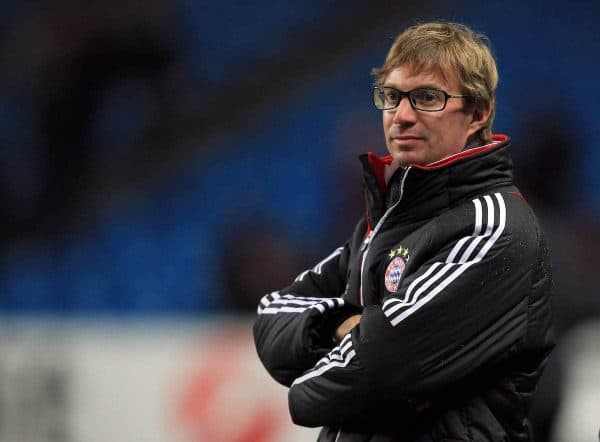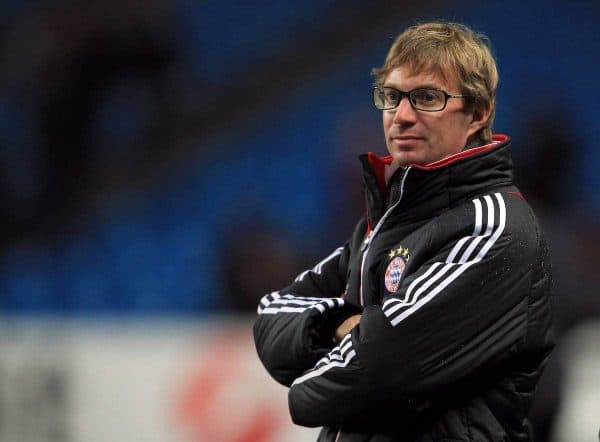 According to numerous reports a deal to bring in the German this summer is done – a move which is quite a coup for Klopp.
Kornmayer will replace Welshman Morgans in the job, with Liverpool's former head of fitness and conditioning leaving his post two weeks ago, after nearly four years at the club.
41-year-old Kornmayer has been a key component of Bayern Munich's backroom staff since 2010, working successfully alongside Louis van Gaal, Jupp Heynckes and Pep Guardiola, in a very successful period for the Bundesliga giants.
Under-21s fitness coach Andy O'Boyle has stood in at Liverpool since Morgans' early departure – his contract was set to expire in the summer – but Kornmayer will take over from him in time for Liverpool's pre-season in June.
This is clearly a big coup for the Reds, and yet further evidence of the pulling power Jurgen Klopp has at his disposal.
The 48-year-old has praised Kornmayer's work in the past, and believes he helped Bayern have the edge over his Dortmund side three years ago.
"Don't forget, the 2013 treble-winning team of Bayern was unbelievably strong and they had all their players fit until the end," said Klopp, earlier this year.
Kornmayer is very well respected in his profession, and the hope is that this is yet another step in the right direction under Klopp.