Next up in our 2015/16 player-by-player reviews is Liverpool's French centre-back, Mamadou Sakho. How did he fare throughout the season?
Mamadou Sakho reached cult status at some points during the 2015/16 season, but his campaign abruptly ended in disappointing circumstances when he was suspended by UEFA in late April for a doping violation.
Having played such a big part in the back line since Jurgen Klopp's arrival, losing Sakho was a big blow for the Reds, but with an investigation still ongoing and a suspension almost certainly in the offing, he could easily have played his last game a Liverpool shirt.
A player who divided opinion at times and produced top-class performances at others, Sakho was essentially Klopp's first-choice centre-back when available—which could all be rendered irrelevant if he is handed down a two-year ban.
Mamadou Sakho, 2015/16
Started: 32
On as a substitute: 2
Unused sub: 3
Goals: 2
Assists: 0
Clean sheets: 9
Average TIA Player Rating: 6.81 (out of 10)
Average rating under Klopp: 6.83
Under Rodgers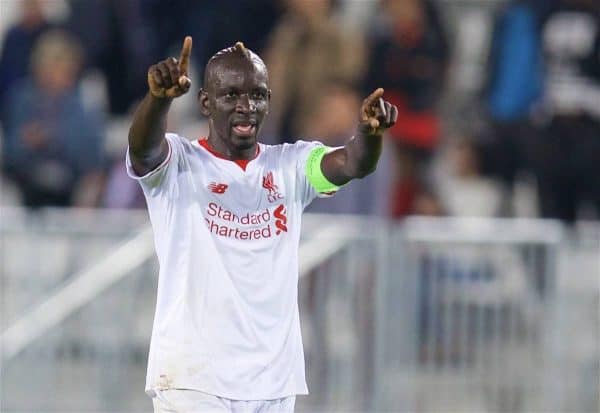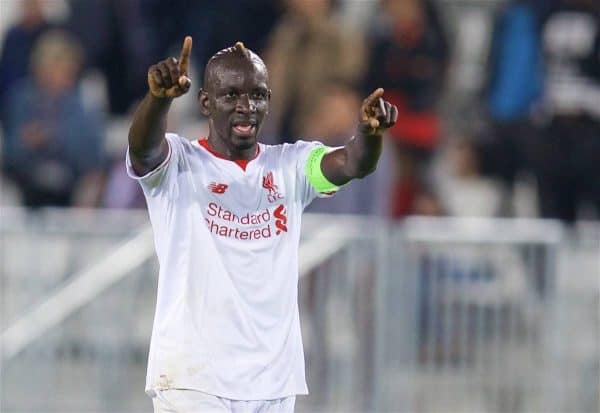 Unsurprisingly, former Liverpool boss Brendan Rodgers opted to start the new season with Dejan Lovren and Martin Skrtel as his first-choice pairing in defence once again.
It has never looked a good fit, but the Northern Irishman had clearly decided upon that duo during 2014/15, and Sakho's own form wasn't about to change that.
Even so, it wasn't long until the Frenchman got his chance, with every member of the Reds' centre-back contingent suffering injuries at one point or another this term.
Sakho came into the team as captain for his first appearance of the season in the 1-1 draw away to Bordeaux in the Europa League, going on to an extended run in the team before he took his own turn on the treatment table.
While his form during that initial run wasn't at his peak, Sakho did begin to show why he is considered the team's best centre-back and he remained in the side once Rodgers departed and the managerial change was made.
Under Klopp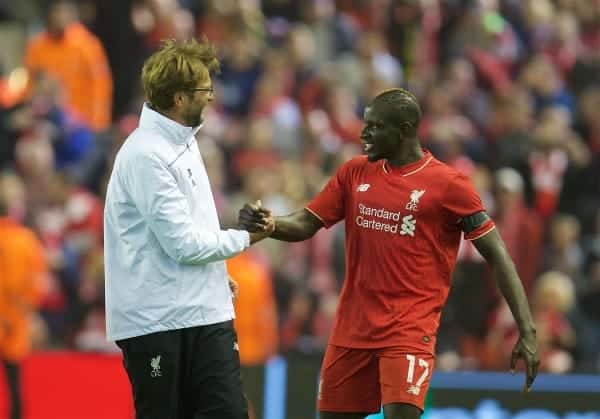 Sakho started the first four league games once Liverpool's new boss arrived, but another knee injury soon ended his run in the side. It was noticeable, though, that as soon as he returned to fitness, Sakho was restored to the team and has remained an must-have in the team since then.
Once more, as has been his habit, Sakho initially struggled after returning to fitness, making poor decisions and looking shaky with his defensive actions at times—but as has also been his habit, after the No. 17 found a rhythm, he put in some monstrous performances.
In Europe particularly, Liverpool have Sakho to thank for their progression.
His display against Man United was perhaps the best of any Reds defender this season, while he was one of those to come up with a big moment against Dortmund in the memorable quarter-final second leg at Anfield.
An unsettled centre of defence all season long means it's impossible to say what may or may not have happened if Sakho had been fit throughout, but he certainly looks more comfortable alongside Lovren than alongside Skrtel.
Just about Sakho's final contribution of the season was a powerful header into the net against Everton, where he also helped keep his fifth clean sheet of the season in league play.
The Reds kept a further six clean sheets without him—three in the opening three games of the campaign.
90-day Suspension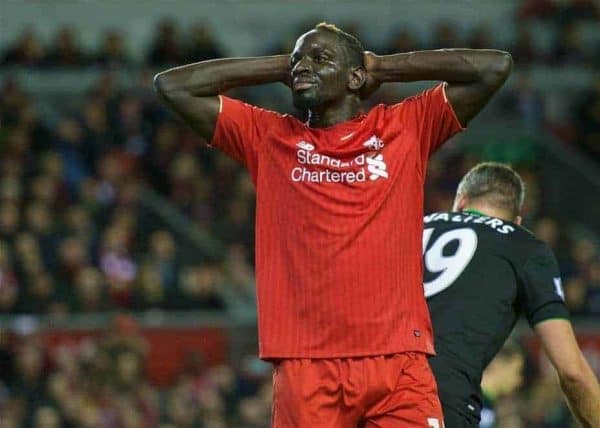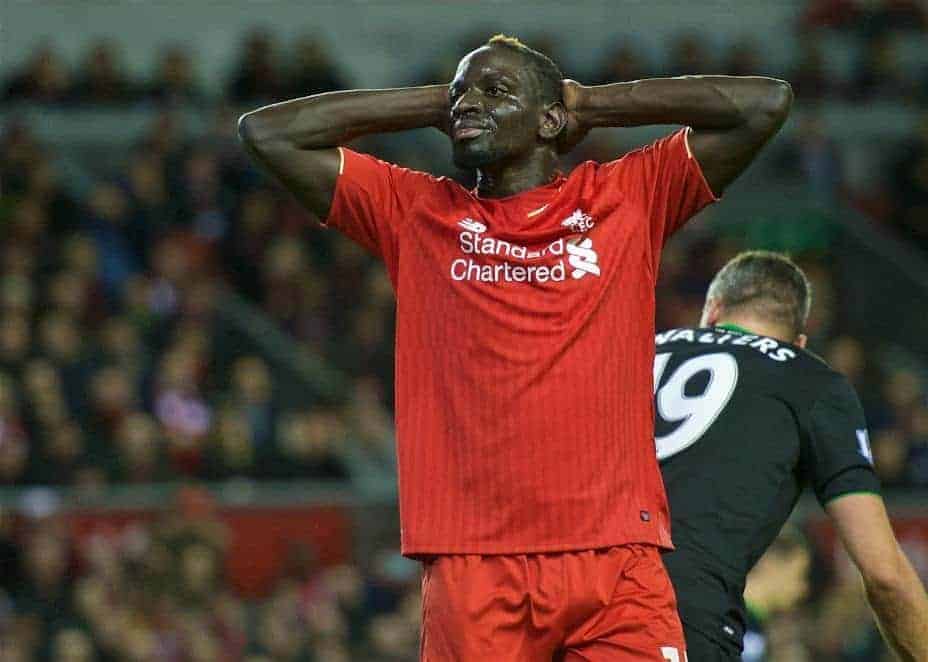 It was all going so well—but following the second leg against United, Sakho failed a post-game doping test and hasn't played for the Reds since the Merseyside derby in late April.
Initially he was merely left out by Liverpool, once it came to light that he had failed the test, then he was formally suspended by UEFA after Sakho opted not to contest the doping charge or provide a B sample.
The initial suspension of 90 days lasts until the end of May, once the domestic campaign is over with, and France's final squad for Euro 2016 will already have been named.
In his absence, and admittedly with rotations, Liverpool only won once in the Premier League in five games and one of their three Europa League fixtures.
Overall Assessment and Future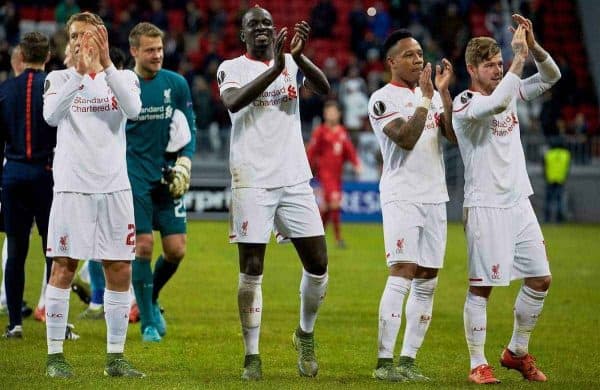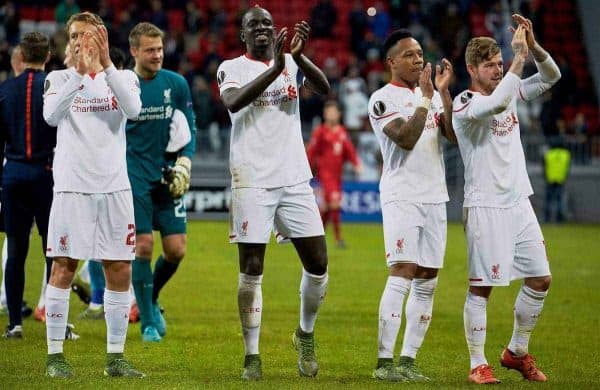 What can we say? Sakho was playing well, enjoying a good run of fitness and looked set to lead Liverpool's defence into a European final and France's defence in the UEFA European Championships this summer. Now, all of that is over and so could his Liverpool career.
A suspension of some length is inevitable, but whereas a six-month ban would barely register on the relevancy scale—in terms of missing action, that is; make your own minds up on moral grounds)—a two-year ban could mean anything from a low-cost sale after that period is up, to having his contract cancelled by the club.
The best-case scenario for the defender is a back-dated six-month ban, which leaves him available from around mid-October.
Presumably Liverpool would have no option but to keep him this summer and he'll be an option for Klopp afterward…if he can win back the manager's faith.
It's now almost certain that the Reds will invest in another centre-back for next season to cope with Sakho's absence either way, and that could well effectively end the No. 17's status as first choice in any case.
Best Moment: That equaliser against Dortmund
Worst Moment: Failing his drug test, obviously