Alberto Moreno says comments from "three or four individuals" won't affect him and that he ignores what the press write about him.
In a rather bullish interview with Australian TV channel SBS this week, Moreno defends his position after receiving criticism following a poor display in the first half against Arsenal in the opening game of the season.
"I've got a lot of belief in myself and confidence," says the 24-year-old Spaniard.
"We realise that it's all about opionions in football and not everybody is going to have the same opinion or think that certain players play well.
"There are thousands and thousands of fans watching the game and everyone likes to have their opinion.
"It's not about taking notice whether three or four people have come out and criticised a particular performance, whether it's me or someone else.
"I've always had this belief that its better not to read the press, whether it's positive or negative.
"I believe as a footballer it's all about living from day to day and letting your achievements do the talking. The confidence I have comes from playing 90 games in two seasons for Liverpool.
"If three or four individuals want to carry on then let them, it doesn't bother me. I'm a self confident guy and will continue to do my job, do my best.
"Overall the fans are happy with me too.
"In football everyone can make mistakes, even Lionel Messi from time to time can make mistakes. It's all about keeping going and keeping positive
"I'm very happy here, I love Liverpool Football Club, I love playing here. I'm happy with my form, how I've played, to let three or four comments get you down is not the right thing to do."
Moreno's display at Arsenal added to the calls for Liverpool to sign a left-back this summer, following on from his horror show in the Europa League final.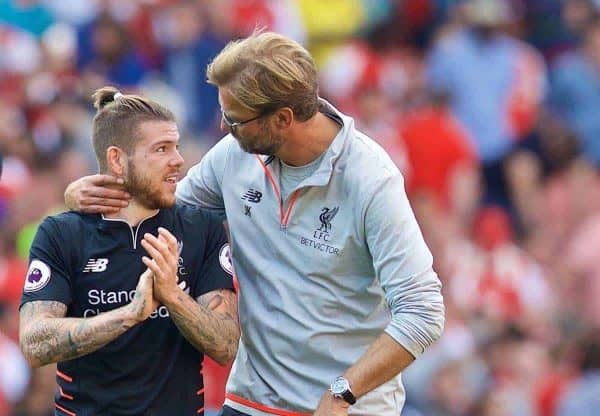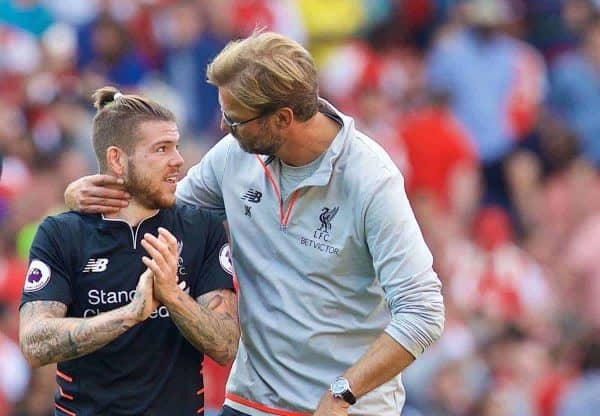 While Jurgen Klopp has since explained that Moreno wasn't at fault for Theo Walcott's opening goal, the left-back still conceded a penalty with a trademark diving-in challenge and made other errors in the game.\
Klopp hinted at his pre-match press conference that James Milner will take Moreno's place for the game at Burnley on Saturday.