Liverpool captain Jordan Henderson believes he has overcome a tough period in his career, and is now ready to lead the Reds to future glory.
Henderson was named as Steven Gerrard's successor as skipper in the summer of 2015, following the Liverpool legend's move to LA Galaxy.
It was a decision not met with resounding positivity by some supporters, with many of the opinion that the 26-year-old lacked the tools to be a leader at such a huge club.
An injury-plagued 2015/16 campaign saw Henderson limited to just 26 appearances in all competitions, and his form suffered because of it.
He now feels he has got through that difficult stage in his career, and firmly believes he can captain Liverpool to great things.
"There were times last season when I was very down because I wasn't playing and I questioned my contribution as captain because of that," said Henderson.
"There were a lot of things going through my head and though there was never a time when I didn't want the captaincy, or doubted whether I was the right man for it, there were times when it was hard to feel like the captain because I wasn't contributing on the pitch.
"I couldn't help on the pitch as I wanted so Milly [James Milner], as vice-captain, had to take the role. It was a very difficult time.
"I feel as though I've come through that now. I'm in a much better place, I feel very confident. I am ready to lead this team and win things.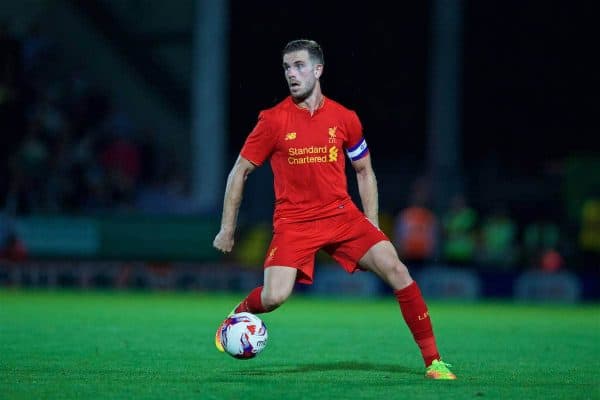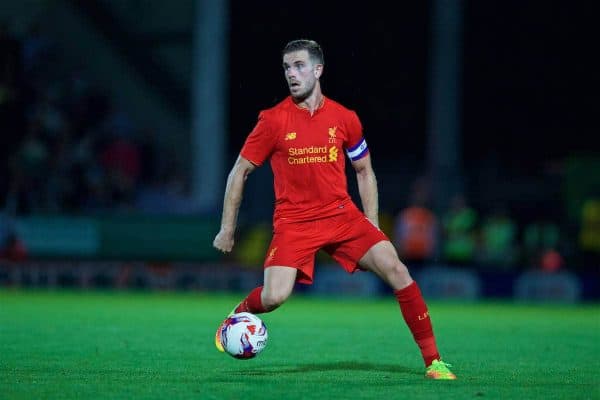 "The biggest thing for me last season was not the captaincy but not playing regularly. When you're not playing it is difficult to feel that you are the leader of the team. You want to help but I couldn't.
"That's a big difference with this season—I feel good, I feel fit—but there are a lot of leaders in the team.
"There are big characters in the dressing room so I don't see it as reliant on me, or I have to replace Stevie or I have to do this or that.
"I might have felt that way a year ago and that was one of the negatives I'd say I had to work on—thinking I need to do everything when there are people around me who are just as big as leaders and who can drive the team on."
Henderson is one of English football's most divisive figures, with the former Sunderland youngster often ridiculed by rival supporters for an apparent lack of talent.
He says that proving people wrong is something that has always spurred him on, though, and he has total confidence in his ability, when fit and firing.
"I feel as though I've always had to prove myself. I've felt that since I was at a young age," he added.
"That is not just managers, but people in general. I want to prove everyone wrong. Obviously when the new manager comes in and he is one of, if not the best, in the world, you want to impress him.
"It doesn't really matter who it is, I want to prove people wrong and help the team to win games.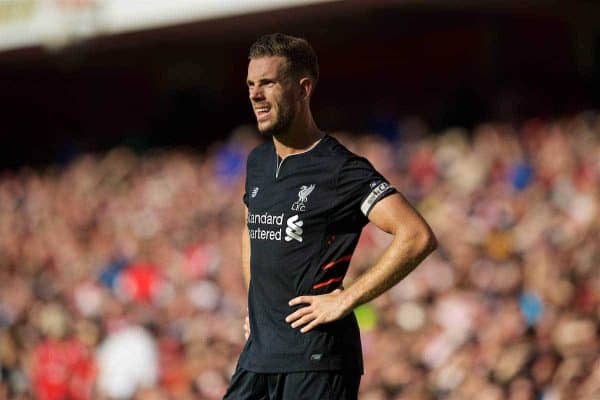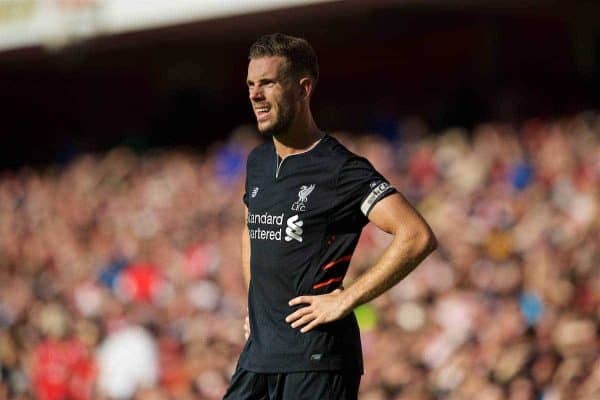 "Last year was up and down. I was playing games when I wasn't 100 percent and mentally that isn't great. Mentally I am in a different place and I think you can see that in performances.
"People will look at last season and question whether I should have played at all with my injuries, but that is just the way I am.
"I always felt, if I was linked with other clubs, that I had a good relationship with the manager and what he was saying to me was the total opposite to what other people were saying and what people were writing.
"He knew what was going on. I still don't think he has seen the best of me yet. I have confidence in myself to come back stronger and prove people wrong again."
It is easy to be critical of Henderson's performances last season, given the short-termism of the modern fan, but it is easy to forget how influential he was in 2013/14 and 2014/15.
His sending off against Man City in April 2014 proved to be far more important than many realised at the time, with his box-to-box energy sorely missed in the depressing games against Chelsea and Crystal Palace that followed.
The Liverpool captain is not a world-beater, but now fully fit, and with the backing of Jurgen Klopp, we may be about to witness his best years.