Liverpool forward Roberto Firmino has described his commitment to improving in his focal role at the tip of Jurgen Klopp's attack.
Firmino has been promoted to the role of first-choice striker under Klopp this season, with five of his seven appearances in the Premier League so far coming as a No. 9.
This has seen him thrive, with his ability both on and off the ball central to Liverpool's success.
Arriving as an attacking midfielder, Firmino's development has been hugely positive, and this is down to his work on the training field, as he explained of his transition under Klopp.
"I train every day to be better in this position. Any position in which I play, I will always do my best and strive to be better," he said this week.
"I will always play with attacking intent in my position, but I am always looking to help my teammates in any way I can.
"I am an attacker; however, I don't forget about defending. It's always in my mind to help my team-mates the best I can.
"I try to do both on the pitch—attacking and defending—never forgetting either responsibility."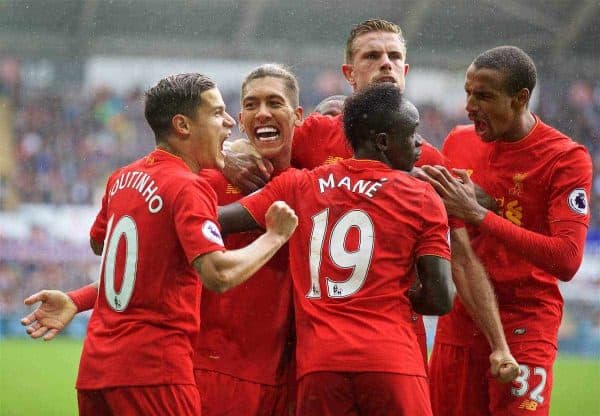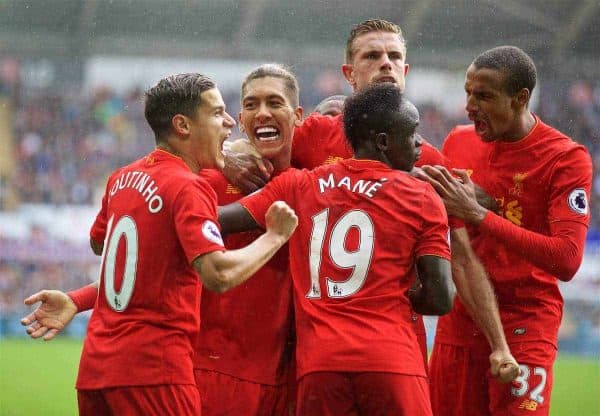 This provides something of a contrast with his competition for a starting role, Daniel Sturridge, who looks to be struggling to adapt to the demands of leading the line for Klopp; with his pressing ability paling in comparison to Firmino.
While he is far from a lost cause, Firmino's progress in front of goal looks set to further shunt Sturridge down the pecking order, too.
"I should be moving towards that direction otherwise there would be something wrong with the way I am training!" the Brazilian explained, when asked about his improving goalscoring record.
"The aim is always to be better. I am the type of player who is demanding of himself, so I try to improve in every aspect.
"You cannot stop. I will always keep trying to achieve my goals."
These words will be music to Klopp's ears, with Firmino the ideal player for his vision of football: hardworking, direct, tactically flexible and boasting a cutting edge in front of goal.
Still only 25, having celebrated his birthday at the beginning of October, Firmino has plenty of scope to continue his development.
This, paired with his work ethic and positive attitude, will stand him in good stead as he continues his fine work in the No. 9 role on Merseyside.