Georginio Wijnaldum took Philippe Coutinho's role during Liverpool's 2-0 League Cup win over Leeds United, here we look at how he fared.
When Wijnaldum signed for Liverpool, questions were asked as to which position he would be most effective in for Jurgen Klopp's team.
Tactically, he's been one of the more intriguing signings in recent years, and it's been interesting to see into which position he will eventually settle.
It's difficult to pigeonhole the Dutch all-rounder, but seeing as he can do a job in attacking and slightly more defensive midfield roles, it's safe to describe him broadly as a midfielder.
Since making his debut for Feyenoord at the age of 16, Wijnaldum has played in numerous positions across the park.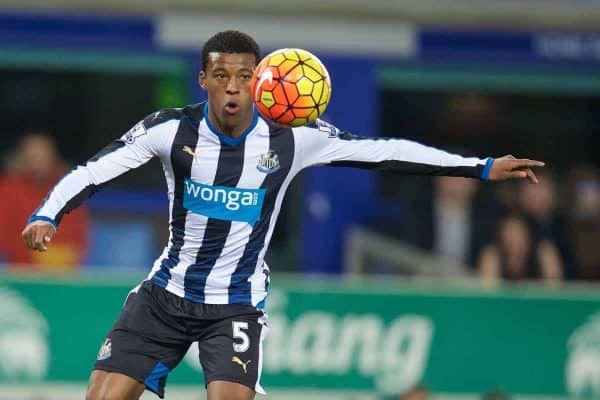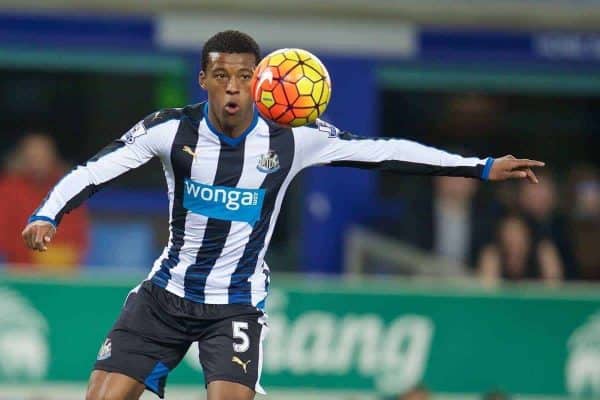 He scored five goals playing from the right wing for Feyenoord, but his most prolific position has been as an attacking midfielder, from which he managed to score 46 goals in 105 games for Feyenoord, PSV Eindhoven and Newcastle.
He also played a number of games for Newcastle on the left side, and was very productive in this role for the Magpies.
He scored four goals in one game from the position when they beat Norwich City 6-2, and also scored a brace against Spurs in his final game for the club.
In total he scored eight goals for Newcastle from 18 appearances in this part of the pitch, and this is where he was called upon as Liverpool took on Leeds in the League Cup.
Filling in For Phil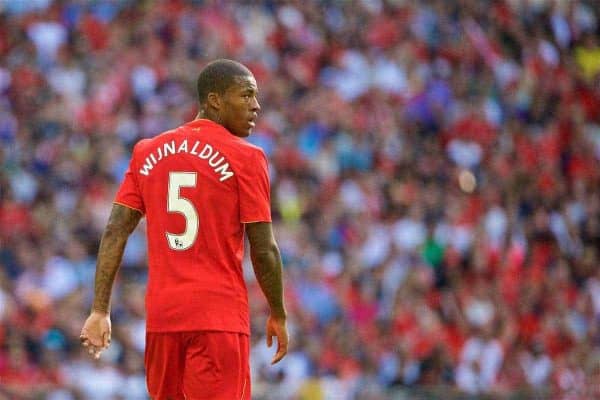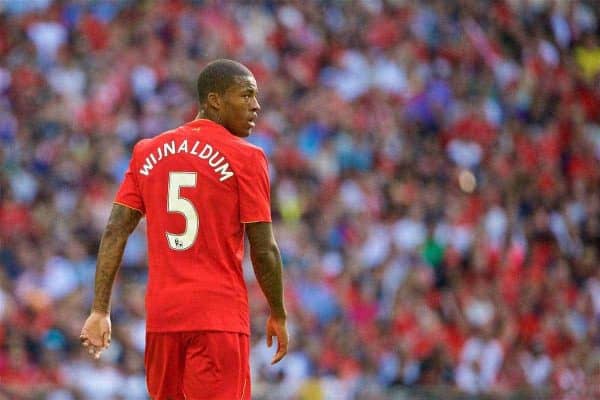 With Coutinho absent, and sidelined for the rest of the year, Wijnaldum was the player given the task of slotting into the advanced position on the left against Leeds.
He didn't convince in the role on the night, despite the odd promising sign.
One of these more positive moments came when he almost opened the scoring in the first half. He made a well-timed run into the box to get on the end of Ovie Ejaria's threaded pass, but his first-time shot was well saved by Marco Silvestri.
But, like the majority of the team on the night, he lacked control, especially when it came to buildup play. The 26-year-old was dispossessed five times during the game according to Opta, which reflects the untidy nature of some of his play.
His pass success rate was 84 percent, which isn't too bad for a player in a more advanced role, and is the same as Coutinho's average for the season.
He naturally offered a different style to the Brazilian, but struggled to make an impact or show his strengths.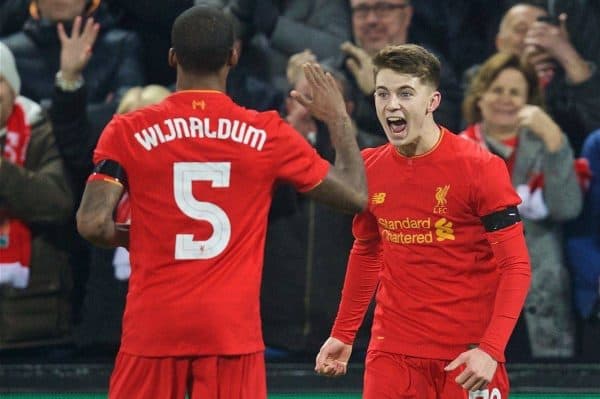 He occasionally swapped places with Emre Can, veering infield into a position which is more comfortable for him, while he filled this role permanently when Ben Woodburn replaced Kevin Stewart in the second half.
With Can dropping into the position previously occupied by Stewart, Wijnaldum was able to take up his regular place in midfield, and his game improved from then on.
He hit the post with a right-footed effort shortly after his positional shift, before going on to assist Woodburn's historic goal to make the score 2-0.
Adapting to Change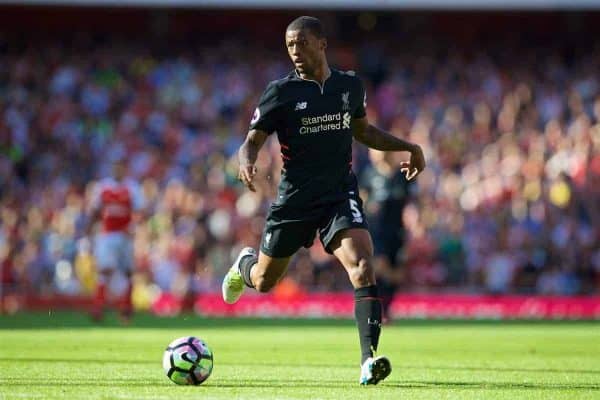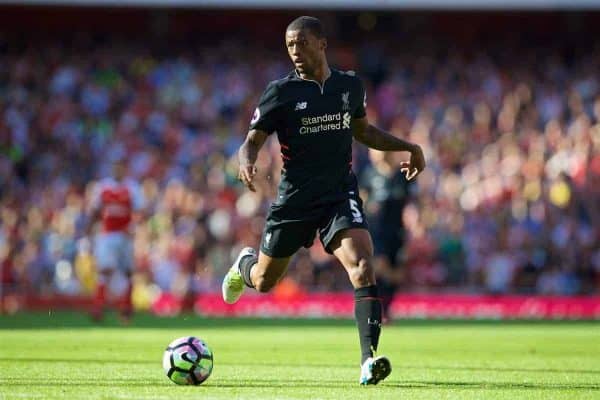 More often than not, Liverpool's No. 5 has played as the second midfielder in a midfield three, just ahead of Jordan Henderson, but slightly behind the most attacking of the three central midfielders.
As the season has progressed, the midfield has become more staggered.
Early games saw two players acting as attacking midfielders behind a front three but, in a slight tweak designed to shore up a defence which was regularly conceding goals, one player is now operating in a box-to-box role between the two other players.
This box-to-box assignment has been given to Wijnaldum or Can, with the latter retaining his place having got a chance in the side in October when his team-mate picked up a slight hip injury.
However, Wijnaldum has also been asked to fill in for Adam Lallana as the most advanced player in the midfield, meaning he's now operated in three different positions in 15 appearances for the Reds so far.
This versatility has helped him get more game time, and while he might not have had chance to settle into one position, this moving around might help him further understand Klopp's system.
He's taken much of it in his stride, but this outing in the Coutinho role was probably the least successful of his adaptations so far.
Going Forward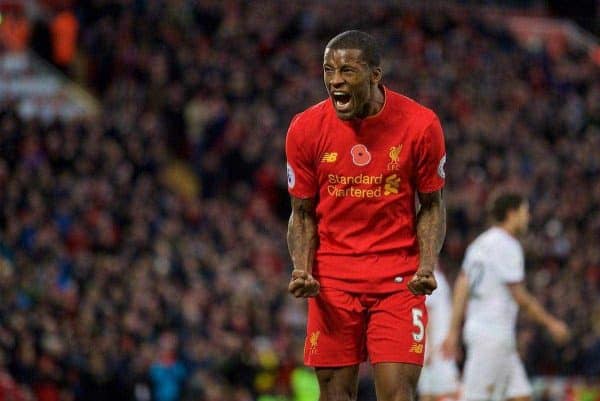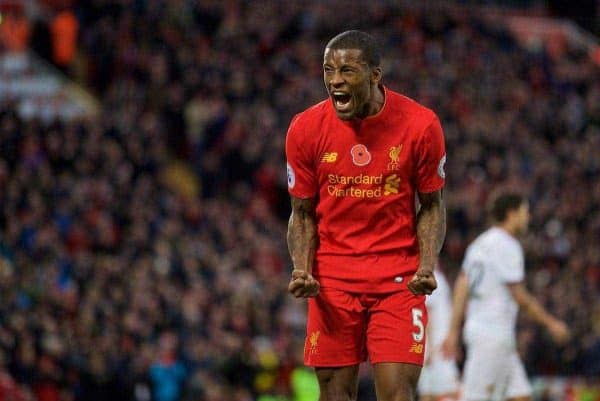 Wijnaldum may have a future in this position and it's unfair to judge him in the role for Liverpool based on one game.
It might be especially unfair to judge him on a game when there were few standout performances, and most players on the night were similarly untidy and careless; against Bournemouth on Sunday afternoon, he may be given another chance to impress.
When dropping to midfield he became one of the more impressive players on the pitch, and contributed to a couple of notable attacking moves including the second goal.
Either way, he's proved himself to be a tactically important part of Klopp's side regardless of where he plays on the pitch, and is becoming a more than useful option in a number of roles.