Liverpool manager Jurgen Klopp was in a defiant mood when asked about Loris Karius in his pre-Middlesbrough press conference.
Liverpool's goalkeeper was under the spotlight for the second week running following the 2-2 draw against West Ham.
He failed to get across to Dimitri Payet's free kick despite it not being in the corner of the goal, as it curled over the wall and into the net.
The German 'keeper managed to get a hand on the shot, but it wasn't enough.
He then looked slow to react to a deflection off Jordan Henderson before Michel Antonio slotted past him to give West Ham the lead. He also appeared to be out of position, presenting a good chunk of the goal for the Hammers striker to aim at.
"I don't care," said Klopp when asked about Karius' performance and criticism of him in the media.
"I don't want [to answer]. Whatever I would say about this would create headlines. The good things the bad things everything.
"We have to work. A few things are the truth a few things are obvious and a few things are not. We keep working with the players, the goalkeepers and all the other players.
"It's never about one player. I have nothing to say about this only because I can't say anything in a way that is useful. For us that means nothing to say.
"I think my job is to protect the players as much as I can in different situations. That's a normal criticism from outside, and I'm not surprised about it."
Divock Origi rescued a point for the Reds, but questions were still asked of the summer signing between the posts.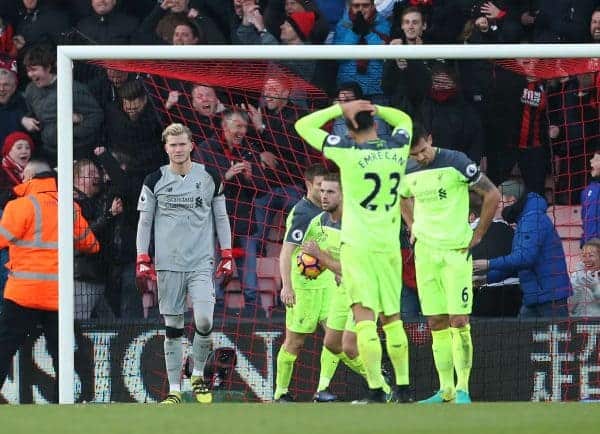 His latest questionable performance came on the back of a defeat away to Bournemouth in which he spilled a Steve Cook shot, allowing Nathan Ake to score.
Cook said that his side targeted Karius during the game — an admission which angered Klopp in the aftermath of the result.
Former Liverpool goalkeeper Bruce Grobbelaar has previously questioned the goalkeeper coaching at Melwood after a string of players have regressed during their time at the club.