The media feel Liverpool are now in a crisis following their FA Cup exit to Wolves, and believe Jurgen Klopp faces the biggest challenge of his tenure so far in trying to rescue the Reds' fortunes.
Liverpool's season continues to unravel at an alarming speed after suffering a third straight home loss – for the first time since 2012 – and cup elimination to Paul Lambert's side.
First half goals from Richard Stearman and Andreas Weimann ensured Divock Origi's late effort counted for nothing, and proved enough to seal the Championship side's place in round five.
Defeat compounded a miserable week in which Klopp's side have seen all hopes of silverware ended, and it leaves the Reds scrapping for Champions League qualification for the rest of the campaign.
This is undoubtedly the lowest point of Klopp's tenure to date, and the boss has a big job on his hands to reverse fortunes before the season descends into a full blown disaster.
Here's what the media made of another worryingly poor showing from Liverpool.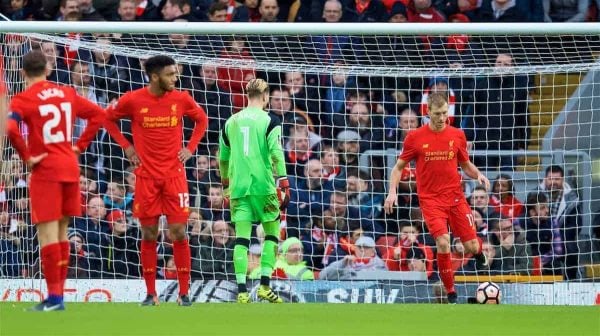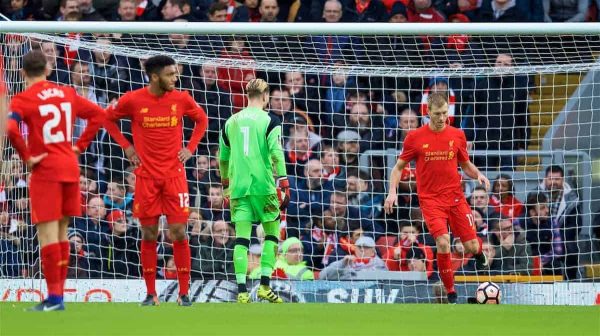 Reporters reflected on another miserable afternoon for Liverpool which saw all hopes of winning silverware ended, and most journalists feel the Reds are now in a crisis that could see the campaign written off.
Succinctly summarising recent events, the Liverpool Echo's James Pearce wrote:
The blip that turned into a slump is now a crisis.
The Telegraph's Chris Bascombe assessed how the campaign is turning into another rebuilding job:
A campaign that promised so much already feels like it is heading towards another period of Anfield reconstruction to avoid the same mid-term calamities next season.
ESPN's Glenn Price believes all hope of any success this season now rest on Tuesday's game with Chelsea:
It all comes down to Wednesday night's game against league leaders Chelsea at Anfield. Klopp's side, quite simply, must win that to have any sort of life in the title race.
This is Anfield's James Nalton believes arresting this slump is Klopp's "biggest challenge" at Liverpool to date:
It's a worrying decline for the Reds who don't look like half the team they did at the start of the season, and turning this mess around so that the side finish comfortably in the top four will be Klopp's biggest challenge at the club to date.
In a damning indictment, Pearce felt the afternoon echoed similarities to the dark days under Brendan Rodgers:
This abject performance was a throwback to the dark final months of Brendan Rodgers' tenure.

On the pitch Liverpool were devoid of belief and ideas, while off it frustration and anxiety reigned.
Reporters were extremely unimpressed with various aspects of Liverpool's performance, in particular how the Reds came unstuck by the same attacking failings, and their inability to address defensive mistakes.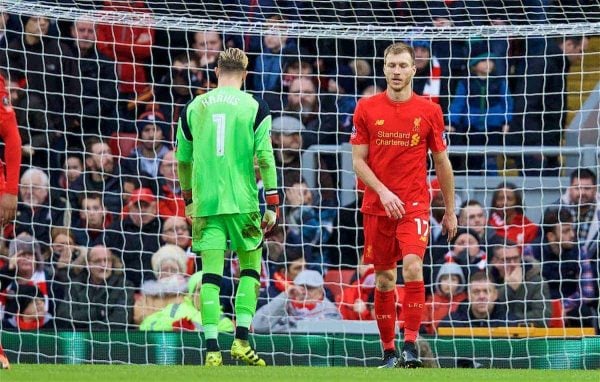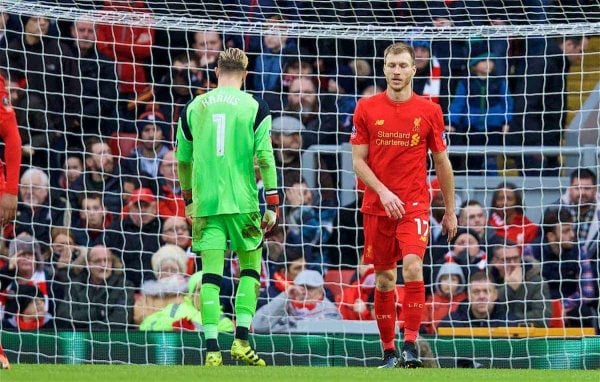 The Mirror's David Maddock bemoaned Liverpool's continued issues with defending set-pieces:
They seem incapable of learning from their mistakes.

Yes, the first goal was offside and yes the free kick was taken 10 yards too far forward, but the fact is, you defend what you see, and Liverpool saw danger form the set piece they simply didn't defend well enough.
The Guardian's Paul Wilson attributed Liverpool's continued defensive struggles to their ever-changing defence:
It was a poor goal to concede, especially after 55 seconds, though Liverpool cannot expect defensive understanding if they keep switching the team around so much.
Pearce felt Liverpool were "slow and predictable" and lacked courage in possession:
Their build up play was slow and predictable. Passes repeatedly went sideways as players took the easy option rather than being bold and brave.
For Goal.com, Melissa Reddy noted Liverpool's lack of attacking "invention" and "variation":
An attack that was once the envy of the division is now devoid of invention or any sort of variation.

Sadio Mane's return from the Africa Cup of Nations cannot come quick enough with Liverpool so pedestrian in his absence.
Richard Jolly, for The National, bemoaned Liverpool's continued failure in breaking down deep defences:
Their struggles to break down defensive teams are a recurring theme. Wolves drew upon the evidence of games against Plymouth and Southampton and inferred Liverpool were predictable.
However, Bascombe assessed the "meekness" of Liverpool's exit was most concerning:
Although there was an inevitable reaction towards the final whistle, and Divock Origi's goal with four minutes left momentarily restored Anfield hopes, it was the meekness of Liverpool's exit from their second cup competition in four days that should most alarm the club.
Price believes Klopp has big issues to fix at both ends of the pitch:
To get Liverpool out of this rut will require all of the German's time and effort to formulate a plan that does not make his side so uninventive in front of goal and so vulnerable at the back.
And certain reporters were hugely disappointed by the lack of urgency in Liverpool's play, while also noticing the missing confidence in the team currently.
ESPN's Steven Kelly was appalled by the "lack of urgency and effort":
Regardless of how one gauges the quality of Liverpool's young or second-level players, there's simply no excuse for the complacency or lack of urgency and effort on display now. Those qualities are the least supporters expect.
Maddock noticed a worrying lack of belief:
No matter how they rallied in the second half, to lose two goals like they did after losing here to Swansea and Southampton showed there is currently an alarming lack of belief within the squad.

It is something the manager will have to think long and hard about going forward.
Reddy felt Liverpool lacked heart for the fight:
And there was to be no distraction from that dispiriting start, with Liverpool too passive without the ball and too easily dispossessed.

[…]

The Merseysiders had zero fear factor about their play, were losing their duels and left Wolves with quite a comfortable task.
Klopp, predictably came in for heavy criticism for his team selection in post-match reports, with certain journalists assessing the German has proved his inability to effectively rotate his squad.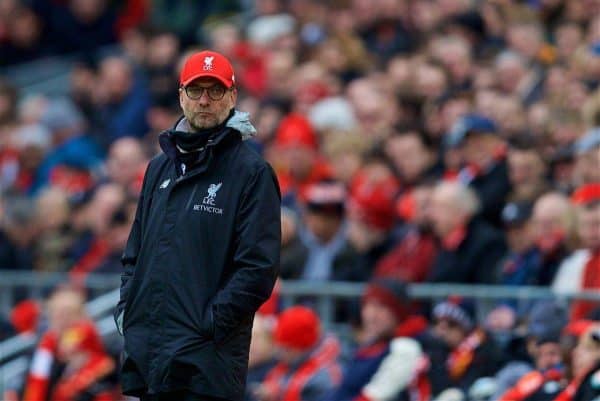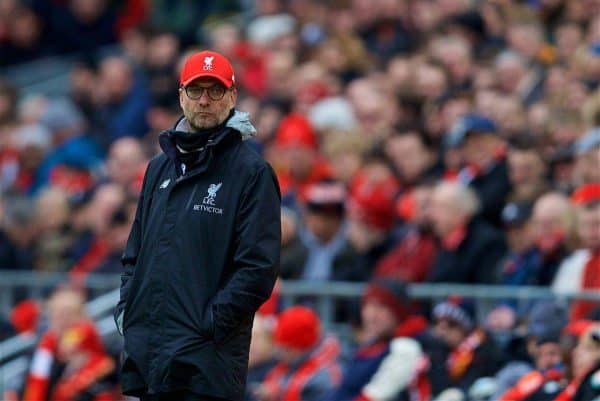 Maddock thought Klopp should have picked a stronger side in attempt to reverse Liverpool's decline:
It is understandable the manager made changes, but given they had lost two games at home in the space of four days, surely he had to grasp the nettle in this game and pick a stronger side?

A third defeat at Anfield in a week was unthinkable and would threaten Liverpool's season, so to take that risk seemed a little rash.
Pearce felt Klopp paid the price for rotating so heavily:
By leaving out so many of his big names, Klopp was taking a huge risk and he paid the price.

What made him think that a shadow line up which struggled to beat League Two opposition in the last round was going to get the job done against a team from two divisions above?
Kelly believes Klopp has proven he is incapable of rotating his squad adequately:
Jurgen Klopp simply cannot rotate his squad properly, such as it is, and for the second cup game in a row he was found out tactically. Comparisons to his Borussia Dortmund team's collapse in season 2014-15 will only grow stronger now.
But some reporters then assessed Klopp's squad lacks the necessary strength in depth, and feel that the defeat once again proved the current group is not as strong as the Liverpool boss thinks.
Price understood the manager's decision to rotate, but feels the squad lacks the necessary reserve quality:
But this Liverpool squad is too thin and does not contain enough quality to make wholesale alterations.
Pearce feels recent struggles have proved the squad is not good enough, and that serious business is needed in the summer:
What this miserable month has proved is that this squad is nowhere near as good as Klopp thought it was.

Liverpool squandered momentum by not dipping into the transfer market in January. That was a massive mistake and some major surgery will be required this summer.
Bascombe feels a lot of the players simply aren't good enough:
The Anfield talent pool is shallow. The majority of these players were not good enough under the last manager and the same applies now.
The Telegraph reporter also feels the gulf in quality between first choice picks and "deputies" is disproportionate:
The problem – one which many foresaw last August – is the gulf between Klopp's first-choice picks and the deputies.
Finally, reporters discussed certain individual performances from Klopp's team, which made for grim reading.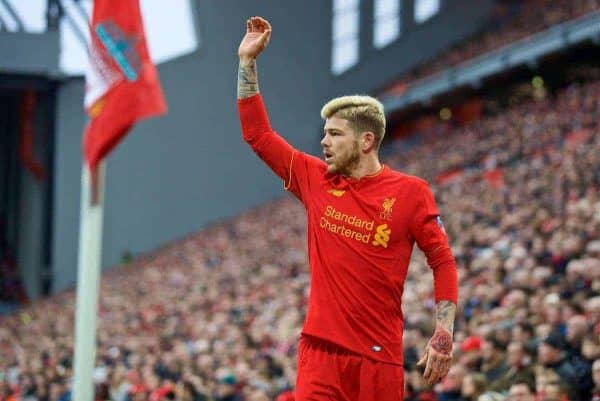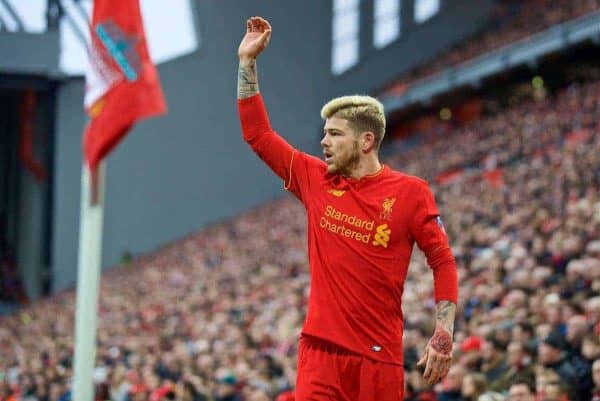 Kelly was heavily critical of Lucas' performance:
Answered the question about why he never plays in central midfield any more. Being caught fast asleep in the opening seconds of the game was inexcusable and set the tone for his team all afternoon. Important block when the score was 1-2 but it only delayed the inevitable
Maddock feels Moreno's display proved his time is up at Anfield:
Alberto Moreno sums up the lack of progress perfectly.

He was at fault for the first two goals and in the mistakes he made for both, did everything wrong that he has been doing wrong since he arrived at the club.

He's not young any more and should be learning by now. Surely Klopp has seen enough to realise he never will.
This Is Anfield's Jack Lusby criticised an "anonymous" showing from Georginio Wijnaldum:
Wijnaldum was a surprise omission from Klopp's starting lineup at home to Southampton in the League Cup on Wednesday, but an anonymous showing against Paul Lambert's Wolves may have indicated why he was left out.

The midfielder regularly found himself stepping on the toes of his fellow midfielders, and did not provide any meaningful support moving forward, with his 10-goal season target now far off.
Kelly felt Connor Randall's performance showed he has no future at Liverpool:
Only chosen because Nathaniel Clyne and Trent Alexander-Arnold were unavailable, and it showed. Ought to be his last appearance in a Liverpool shirt with no cup football remaining. He has never really looked the part and was hauled off at half-time because of Liverpool's desperate situation.