Liverpool have 10 of their last 17 league games at home, and a nice run-in to look forward to in the second-half of the season – both could prove key in the title race.
If we're trying to find reasons for why Liverpool are winning the Premier League title this season, their remaining fixtures can certainly be used to put a positive spin on things.
With 21 games played, the Reds sit third in the table on 45 points, level with second-placed Tottenham, having endured a harder run of games than any of their rivals.
Jurgen Klopp's side have already played at Arsenal, Chelsea, Spurs and Man United, collecting eight points in the process.
Top 6 – games away to each other so far:

Liverpool – Played: 4 – 8 points
Chelsea – 3 – 3 pts
Spurs – 3 – 1 pt
Man City – 3 – 3 pts
Arsenal – 2 – 1 pt
Man United – 2 – 1 pt
As shown, the rest of the top six have not encountered that level of difficulty.
For Liverpool to be where they are in the table is, therefore, a great achievement, especially when you consider pre-season expectations after a summer of relative spending.
Something else that stands out is the remaining home games that the Reds have to look forward to – something that was always going to work in their favour come the midway point of the campaign.
Advantage over rivals

Due to the redevelopment of the Main Stand, Anfield didn't host its first game until September 10th, when they romped to a 4-1 win over champions Leicester City.
Back-to-back away games to begin the season, at Arsenal and Burnley, was an immediate disadvantage, and Liverpool have played fewer home matches than anyone else in the division.
This is where the tide starts to turn, however.
Of the Reds' 17 remaining league games, 10 are at Anfield and just seven are on their travels. This can be a big advantage between now and May.
Comparing this to Liverpool's rivals shows that Klopp's men once again have the upper hand.
Chelsea, Arsenal and City have nine home game left to play, while Spurs and United have just eight. That tends to suggest United have a real fight on their hands to finish in the top-four.
We also shouldn't forget that Chelsea, Spurs and Arsenal all still have to come to Anfield, and Liverpool will back themselves to win all three, or at least avoid defeat.
The reason this higher percentage of home games also feels so positive is because of how strong Liverpool have been at Anfield under Klopp – unbeaten at home since last January.
Fortress Anfield must continue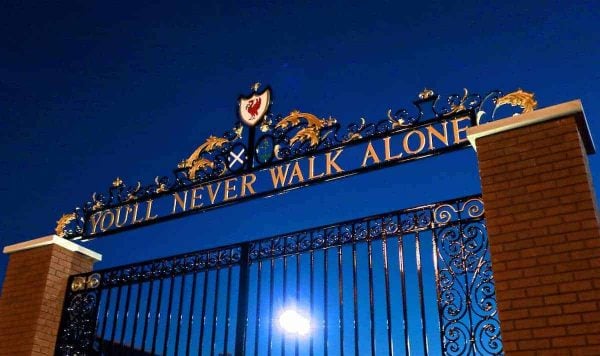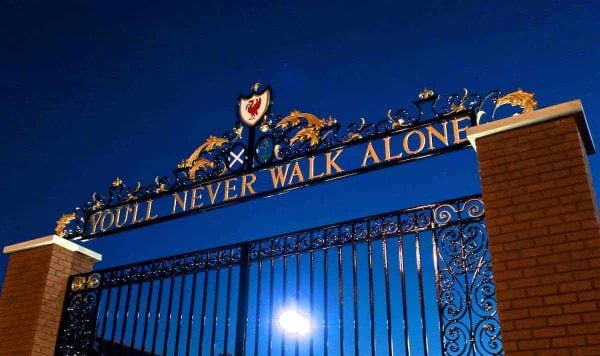 Following a shaky spell in the early months of his reign, which was perhaps to be expected, the Reds have now gone very nearly a year unbeaten at home.
Even the last defeat, against Stoke City in the League Cup semi-final second-leg, eventually saw Klopp's men win on penalties.
The likes of Borussia Dortmund, Villarreal and all Liverpool's English rivals have tried, and failed, to return home as victors.
No longer are inferior sides turning up to Anfield and nicking victories, as has so often been the case under almost every manager in the Premier League era prior to Klopp, with numerous opponents being dispatched of instead.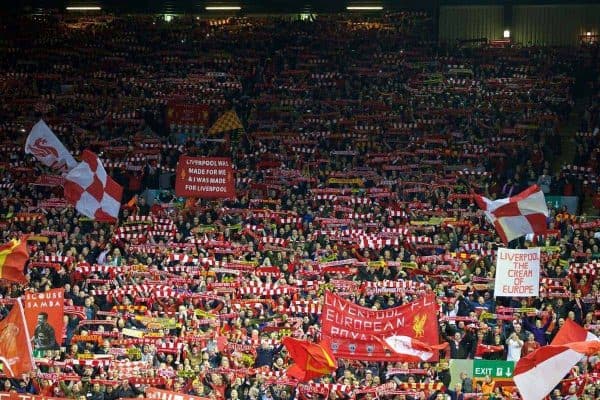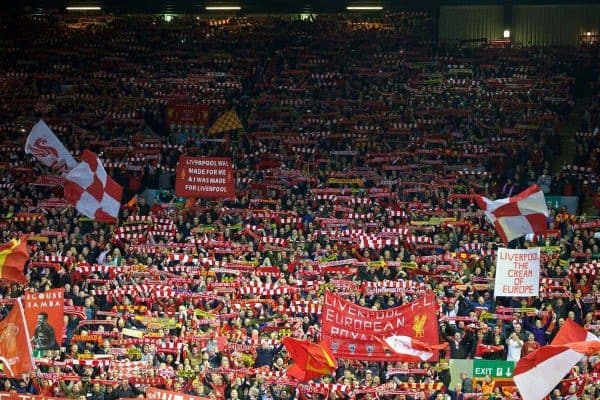 A number of opposition managers are visiting Merseyside solely to avoid a thumping, and with every match that passes, the more the fear factor grows and teams are beaten before games even kick-off.
This season, in particular, Liverpool have genuinely never felt like losing on their own turf, barring possibly a couple of brief spells against West Ham and Stoke City. A draw always felt like the worst outcome, however.
Klopp has turned Anfield into a genuine fortress again, and there is absolutely no reason why his team cannot win every one of their remaining matches there.
That may sound overly optimistic and arrogant, but why not? Brendan Rodgers' 2013/14 side showed that an unstoppable run is possible, and this team feels more well-equipped for a title charge, once key men return.
Be in touch after Everton game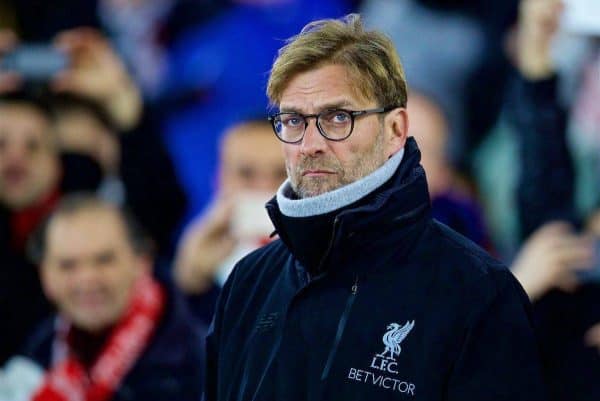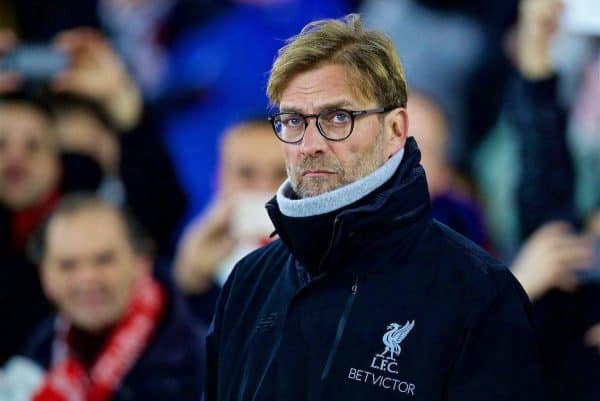 In terms of the title run-in, it is intriguing to see how Liverpool's season ends, with very little daunting games after a certain point.
On April 1st, Everton make the short trip to Anfield, in what has to be considered the Reds' last genuinely 'difficult' match of the season – on paper of course.
We all like a laugh at Everton's expense, but regardless of their woeful record in Merseyside derbies this century, they invariably make it a tricky game – barring the odd 4-0 here and there!
After the derby, Liverpool's eight remaining fixtures look very winnable.
Trips to Stoke, West Brom, Watford and West Ham all look inviting for any team with title-winning intensity flowing through their veins, with the quartet all potentially halfway on their summer holidays by that point.
Bournemouth, Crystal Palace, Southampton and Middlesbrough are the visitors to Anfield, meanwhile, all of whom are both beatable and may have little to play for if they move avoid the relegation dogfight as you'd expect.
LFC's fixtures from April 2nd onwards (dates subject to change)

Bournemouth (h) – April 5th
Stoke (a) – April 8th
West Brom (a) – April 16th
Crystal Palace (h) – April 22nd
Watford (a) – April 29nd
Southampton (h) – May 6th
West Ham (a) – May 13th
Middlesbrough (h) – May 21st
Key fixtures after April 1st, during LFC's 'easy' run (dates subject to change)

Chelsea vs. Man City – April 5th
Man United vs. Chelsea – April 15th
Tottenham vs. Arsenal – April 29th
Arsenal vs. Man United – May 6th
Tottenham vs. Man United – May 13th
As run-ins go, it couldn't be much kinder – it almost feels like an apologetic gift by the Premier League, having dished out such a tough start to Liverpool.
Not only that, but there are a number of matches involving the Reds' title and top-four adversaries in April and May, which means guaranteed dropped points for rivals.
Given the unpredictable nature of the league, we really don't know what to expect from now until the final weekend.
One thing we do know, however, is that there is plenty working in Liverpool's favour, as they seek to give us all the happiest summer of our lives.
If they can go unbeaten at home, winning the majority of those 10 games, and be in touch with Chelsea after the Everton game on April Fools' Day, things may get very interesting.
Hopefully that's got you all believing.