Barcelona's long-term interest in Philippe Coutinho won't intimidate Liverpool into selling their star playmaker, insists Jurgen Klopp.
Coutinho has risen to the fore as the Reds' most important player in recent seasons, and as a result has drawn interest from around the continent.
While Paris Saint-Germain and Real Madrid have been touted as possible destinations, no club has been more regularly linked than La Liga heavyweights Barcelona.
The 24-year-old's positive relationship with Neymar and Luis Suarez has fuelled speculation, as well as the oft-tread route for South American stars to Catalonia, as followed by the latter.
But Coutinho, who is just making his return from a long-term ankle injury, won't be going anywhere—according to Klopp.
"We never had any ideas or plans or any talks about him leaving, because he is our player. There are no other ideas, nothing has changed," he explained.
"Big clubs [aren't put off by injury] unfortunately. It was not a big injury so there was no question of him not being the same player afterwards.
"It would be nice if big clubs forgot about a player completely because he's been injured for five or six weeks.
"I'm not sure it's like this though, but he is our player and that is it."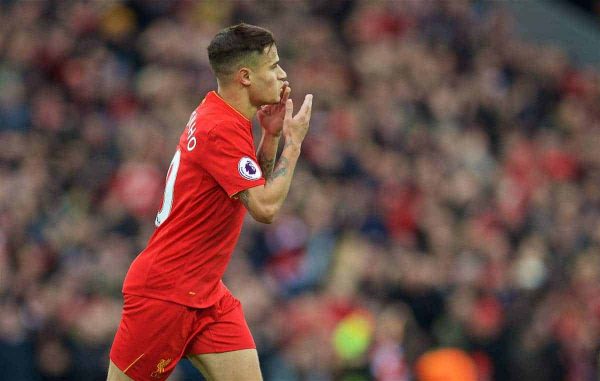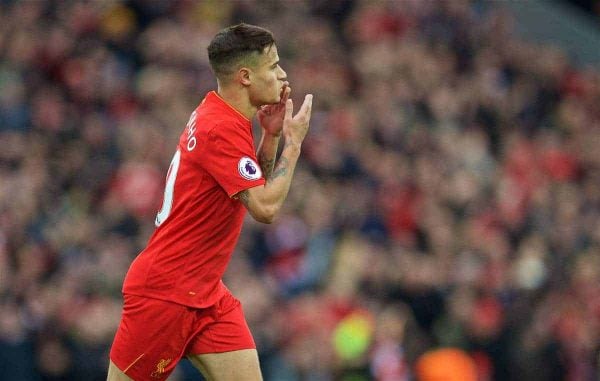 Klopp's emphatic stance is an encouraging one, with Liverpool often backing down under the weight of high-profile interest in their star players in the past.
Suarez's £75 million move to Barcelona in 2014 is a key example of this, as is Raheem Sterling's public agitation to seal a £49 million switch to Manchester City the following summer.
But with Liverpool mounting a convincing title challenge in 2016/17, they find themselves in a strong position in keeping hold of Coutinho.
The No. 10 is settled in the city, and has formed a strong bond with compatriots Roberto Firmino and Lucas Leiva, as well as Alberto Moreno.
Klopp recently described Coutinho and Firmino as Liverpool's "Brazilian twins," highlighting their relationship as central to their success on the pitch.
Coutinho would no doubt enjoy a similar affinity with Neymar at Camp Nou, but with Klopp supremely confident of keeping his attacking star, the likelihood of seeing the ex-Inter Milan man in a Barcelona shirt any time soon is slim.