AFC Liverpool were set up in 2008 in response to the rising cost of top flight football. We look at their progress and plans for the future.
The club are an independent, fan owned club which was set up by a group of Liverpool fans.
At the time Liverpool were owned by George Gillett and Tom Hicks, but the creation of AFC Liverpool was driven by the cost of supporting the club as opposed to any specific ownership issues.
The club is not anti-Liverpool FC, but merely aims to offer an accessible alternative for the many people who are unable to afford top flight football. It has a base of support from fans who still support the Reds at Anfield and, as you'll read below, an increasing number of Evertonians.
AFC Liverpool are a not for profit club and any money they make goes back into the club.
This is Anfield spoke to the club's Chairman and co-founder Chris Stirrup to see how the club have developed during their first nine years, and the issues they face as a fan-owned outfit.
Would you be able to give us an update on the progress the club have made on and off the pitch in recent years?
On the pitch, well, the division we are in right now (the North West Counties Premier Division) is the hardest in football to get promoted from as only the Champions go up, and with 22 teams in the division, it's hard.
This season is shaping up to see us finish our highest position since we started in 2008/09 season though. It's also [manager] Kevin [Dally's] first full season in charge so its promising for the future, and a solid foundation to build on over the next couple of years as we look to get that promotion spot.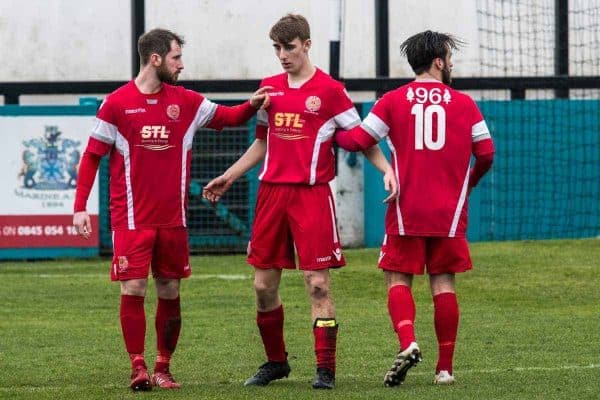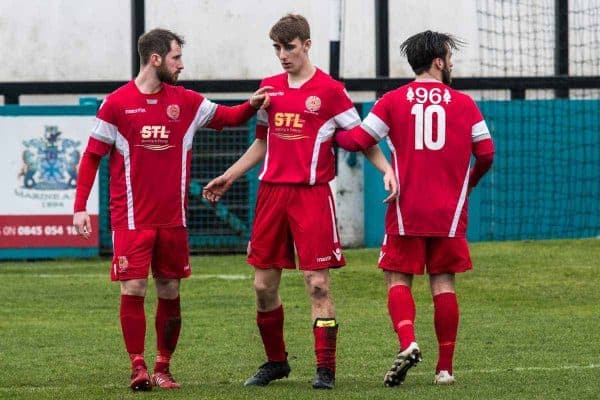 Off the field, it's the challenge of keeping the club going that doesn't get easier.
With not having our own ground our revenue streams are limited so the work doesn't stop in attracting sponsors, and also spreading our message for people to become part of a fan owned football club and support the team at games.
Our attendances and membership numbers this season have seen an increase which is great and it's certainly a good building block for us.
I think that both on and off the field aspects have to work together. If one side isn't working then the other suffers, so making sure that balance is there is key to the club continuing to grow, and thats the same at any level of football.
There are plenty of examples of how it can work but sadly, plenty were it doesn't so both sides need to learn and work hard to ensure that our club can grow to be the best that the members want it to be.
Has the general club ethos changed much, been refined, or developed further the idea of a fan run, not for profit club?
No I dont think so. The club is still owned by the members and, for example, they still set the ticket prices every year, so from that point the club hasn't changed.
The Club still promotes the reason it was created: to give football back to those who don't have it in their lives any more.
Id say the only thing that has changed is that we now have members/supporters who are Evertonians!
You share a stadium with Marine FC who play a couple of divisions above, what's the relationship like with other local non-league sides?
Non-League really is like a family. If ours is the only game that night/day, then supporters and officials of other clubs will come and watch us and vice-versa.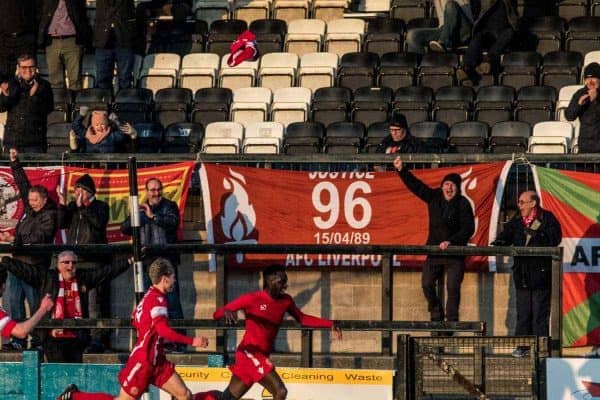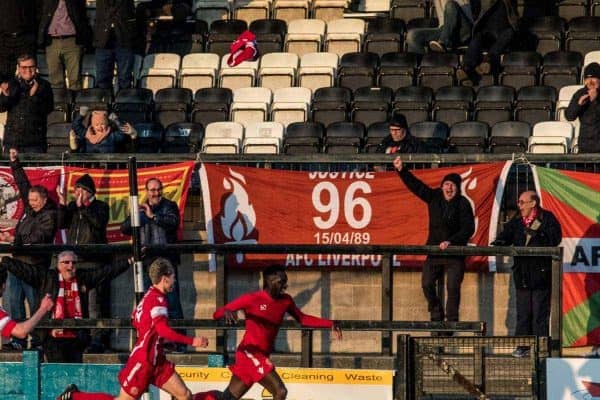 People know other teams supporters by name and we pretty much all support each other. Thats from top to bottom too.
All the local sides are pretty much linked in one way or the other and everyone will help each other when needed.
Obviously it changes for 90 minutes when we play each other, but once its over we go back to being good friends.
As AFC Liverpool rise through the divisions, do you foresee any problems maintaining the club's ethos?
I think that depends on the club's owners. I'd hope not though.
The club can go as far they want it to. As we all know, the higher the club climb the more money that's needed. So there may well come a point were the owners decide how we generate the extra cash needed.
Do we vote for an increase in the entry price or do we decide to offer up more advertising streams to generate? It's going to be tough but seeing the club grow larger and larger means we have access to more people who are willing to help, and that creates more ideas
Being member-owned gives us a unique position to be able have members working for each other to create a bigger club for us all to enjoy.
What type of fans do you attract to the club? Are they mostly disgruntled LFC fans? Do they have any notable customs, songs, or traits?
To be honest, I think we just attract people.
We have people who are season ticket holders at Anfield and people who haven't been there in years.
It's a completely different experience to a top flight game and once people try it, they soon become hooked.
People like the personal touches. The players know the supporters, fans travel with the team, board directors give lifts to supporters.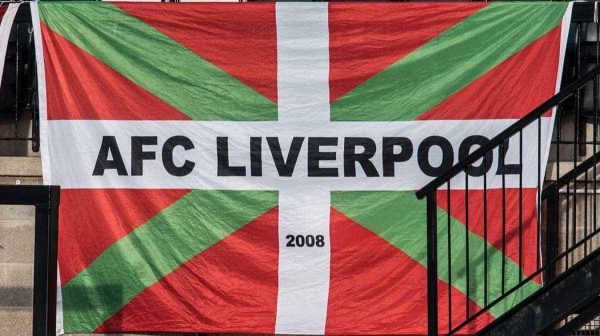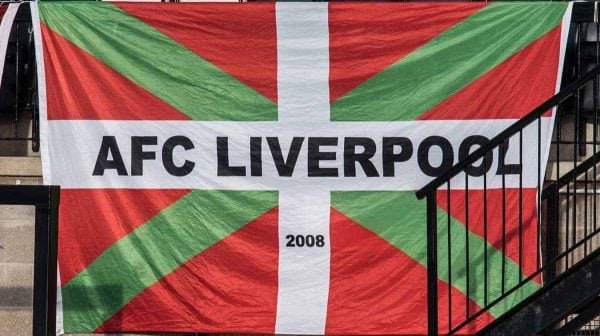 The attraction of belonging to a football club that brings people to the club, and you can't get that feel in the top flight.
We have a section of supporters who bring the old fashioned rattles to games. They certainly add to the atmosphere. So much so at one club, up in deepest darkest Lancashire, they were told off for being far too loud! That only made them rattle more. Oh, and the rattlers are pensioners.
AFC Liverpool are at home to Hanley Town for their final game of the season on Saturday 29 April. Kick off is 3pm and it doesn't clash with a Liverpool game so would be the ideal time to support grassroots football.