With Jordan Henderson still absent with another foot injury, Alex Ferguson's warning about the Liverpool midfielder's gait is increasingly pertinent.
Henderson is currently sidelined with a problem that, while initially deemed minor, has kept him out for the last nine games for the Reds, as well as international duty with England.
The Reds captain has been a regular absentee this season, and his ubiquity in the treatment room recalls a theory from an old enemy.
Writing in his autobiography in 2013, Ferguson painted the scene in the Man United boardroom, prior to Henderson's £16 million move from Sunderland to Liverpool.
"We looked at Jordan Henderson a lot and Steve Bruce was unfailingly enthusiastic about him," he wrote.
"Against that we noticed that Henderson runs from his knees, with a straight back, while the modern footballer runs from his hips.
"We thought his gait might cause him problems later in his career."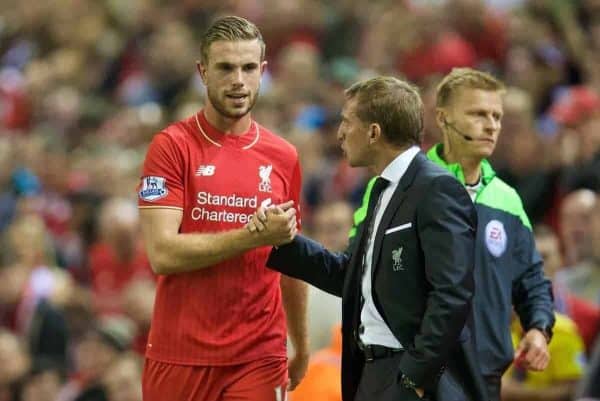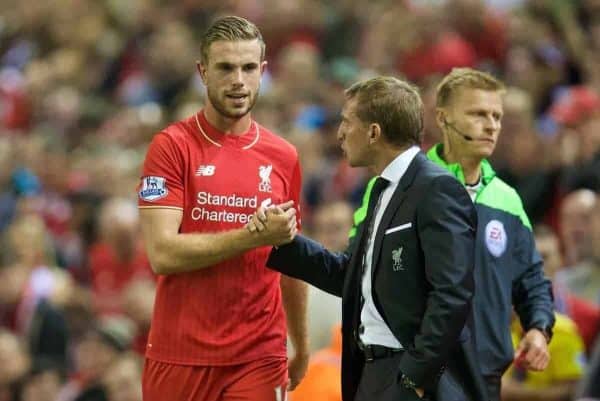 This was something Brendan Rodgers, who described it as "inappropriate," refuted, saying "every player at this club has had his strengths and weaknesses medically assessed."
Henderson himself was also defensive on the subject, insisting in 2014 that "if it works for me, it works for me," and almost two years later, after suffering an "unbearable" broken foot.
Naturally, Liverpool supporters mocked Ferguson's judgment, with Henderson establishing himself as a key player on Merseyside.
But that this issue is still prevalent in 2017 does serve to be a major concern, as Henderson's injury problems do not look to be subsiding.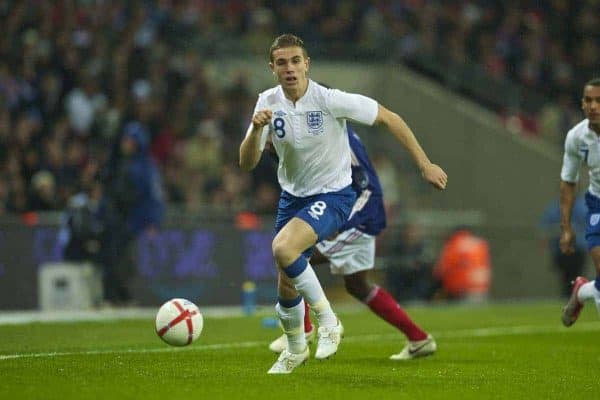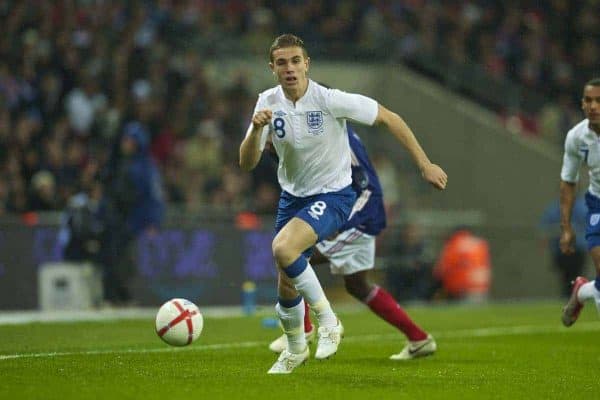 Henderson's problems could stem back to 2009, when he fractured a metatarsal while on loan with Coventry City, ending his season and sending him back to Sunderland.
That was his first campaign as a senior footballer, and the midfielder's fitness has been plagued with similar issues since.
His first four seasons at Liverpool went largely without a hitch, with Henderson making 139 Premier League appearances for the Reds, averaging 35 outings per season.
In three of those four seasons, Henderson was among the top five for minutes played within the Liverpool squad, with only his peripheral role in Rodgers' first term in 2012/13 spoiling this record.
But in 2015/16, as he transitioned into life as captain at Anfield, the Wearside native was limited to just 26 appearances in all competitions, and a mere 17 in the English top flight.
His first layoff came in August, firstly making a trip to the United States for consultancy on a heel problem, before breaking his foot in training, ultimately keeping him out of action for four months.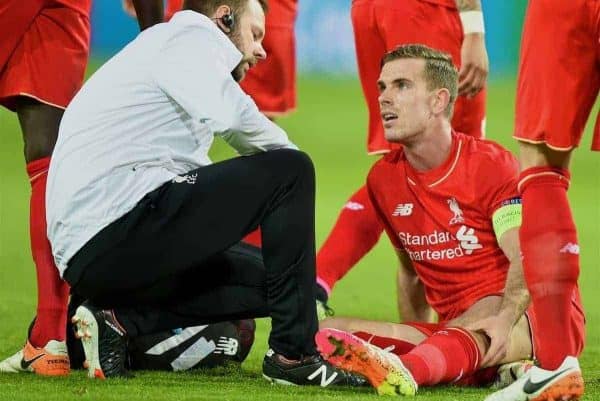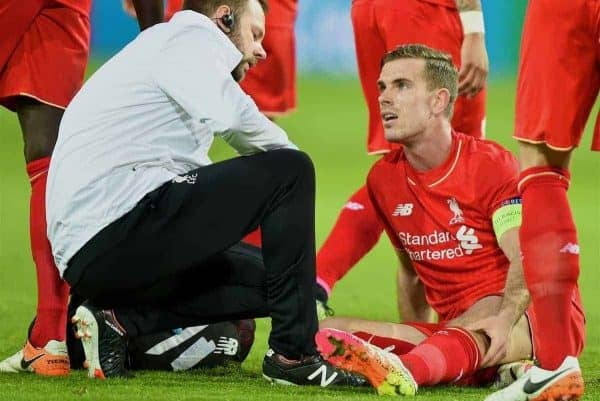 Henderson spent much of the season playing through the pain, before his season was ended with a knee injury picked up in April's 1-1 draw with Borussia Dortmund in the Europa League.
This season has been much the same story, with Henderson making just 27 appearances, including 24 in the Premier League, hampered by a heel injury in January and, a month later, being sidelined with his current affliction.
That it was initially diagnosed as a minor bruise, and has since kept him out of action for two months, is a hugely troubling situation.
And speaking earlier in April, Jurgen Klopp admitted it was unlikely Henderson would return to action before the end of the season—another early write-off.
For Klopp to have not been able to call upon his captain for more than 30 games in both of his seasons on Merseyside so far should be a red flag.
But perhaps more so was a revelation made when Henderson visited surgeon James Cozzarelli, of the Advanced Orthopedics and Sports Medicine Institute, in 2015, with the 26-year-old suffering from Plantar Fasciitis.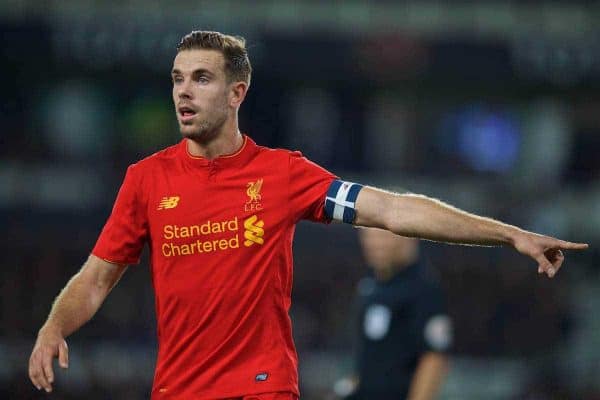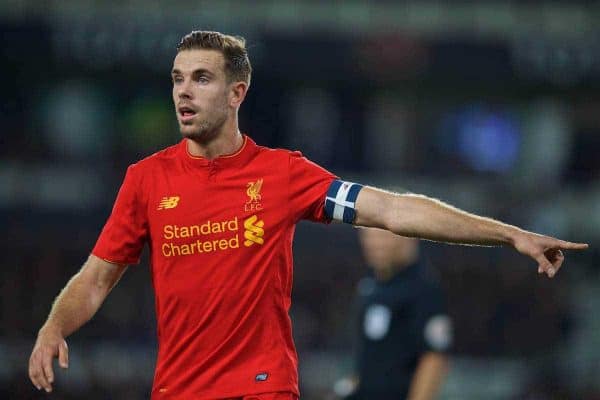 This chronic heel problem saw Henderson reflect on his ongoing fitness battle, and it was certainly closer to Ferguson's assessment than hoped.
"It was unbearable every time I planted my foot it was like a burning, stabbing, nerve pain," he said.
"Even lying in bed there was pain in my foot. It is much better now but there is always that question is it going to come back?
"At times you do get down, especially with this type of injury. With my metatarsal I knew exactly what kind of time scale I'd be out for.
"You can really focus on each step and what you need to do. But with my heel there isn't a time scale, there isn't really a cure."
Henderson still dismissed suggestions it was due to his gait, however this time he did concede that "it might have [an impact], but I very much doubt it."
Without scientific evidence, it is difficult to conflate Henderson's now regular injury problems with Ferguson's testimony, but that they are prevalent is troubling.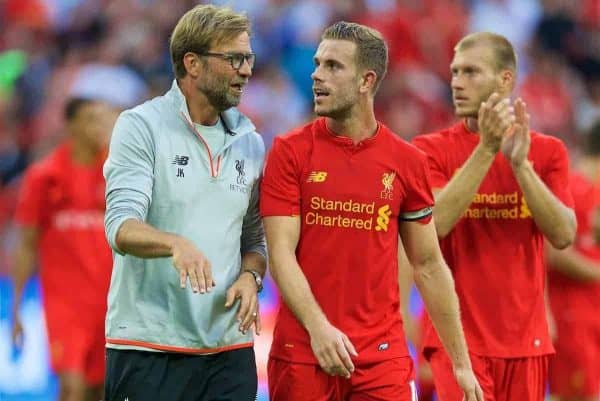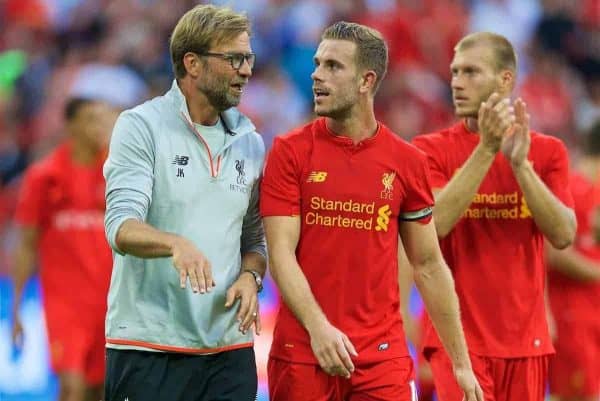 On a basic level, can Klopp really rely on a first-team mainstay missing a third of every season?
And can he rely on Henderson to play through the pain, as it seems is often the case?
Despite his positive form this season, that Klopp has often been left to turn to an alternative, in Emre Can, Georginio Wijnaldum or Lucas Leiva, undermines this.
It is clearly a problem that needs to be addressed, as whether or not Ferguson was accurate at the beginning of the decade, Henderson's foot problems look like they're here to stay.