Danny Ings has returned to pre-season training with Liverpool this week, but the striker remains cautious as he continues his recovery from a knee injury.
Ings has spent the majority of his career with the Reds so far on the sidelines, after two serious knee problems in 2015/16 and 2016/17.
The 24-year-old has made 11 appearances for Liverpool in all competitions, with his last coming in October, as a second-half substitute in the 2-1 win over Tottenham in the League Cup.
Spending the last nine months in recovery, Ings has proved his professionalism off the pitch, and is now closing in on a return to training with Jurgen Klopp's squad for pre-season.
However, speaking at Melwood on Wednesday, the striker stressed that he is still taking things slowly.
"I'm doing really well at the moment. Timescale-wise, I'm unsure but I'm feeling closer and closer every day," he told LiverpoolFC.com.
"I'm back doing ball work. My fitness levels are getting back, it has been a while. I'm enjoying it and I'm feeling strong.
"If you dwell on things too long, you'll never make it back. You need to obviously be hurt for a while but then you need to get your head down, focus and crack on.
"That's always been my mentality. There wasn't really any other choice."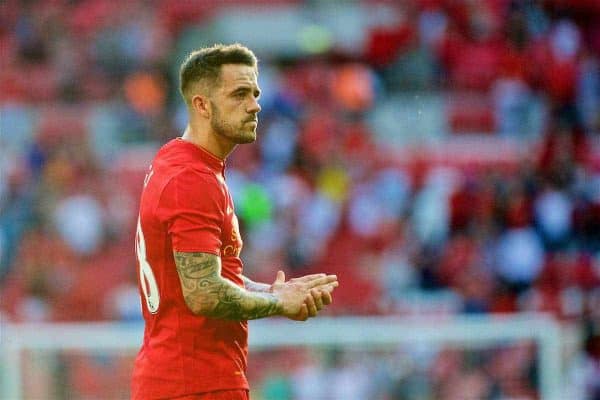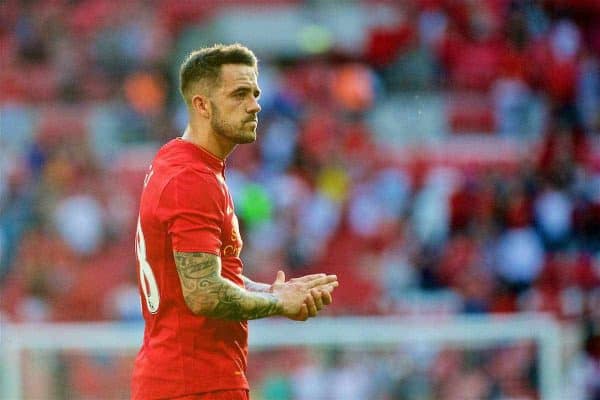 Ings made his way back to Merseyside early this summer, undergoing individual training on the pitch at Melwood as he looks to catch up with his team-mates ahead of 2017/18.
He wasn't part of the group for outdoor fitness tests on the first day of pre-season, however, as there is still work to do before he can link up with the first-team squad.
There has been speculation over a possible loan move for the ex-Burnley forward, but Ings is simply focusing on making the next step at this stage.
"For now it's just to get as healthy as I can, get as strong as I can and get fit," he continued.
"And to integrate with the lads as soon as possible and just build from there.
"I'm not setting any big targets. I'm trying to accomplish small things at a time. The next one is to integrate with the lads and get back involved."
This is a sensible approach from Ings, who has seen his dream move to Merseyside curtailed by a pair of nightmare injuries, as targeting a swift return would be ill-advised.
Klopp remains an admirer of his No. 28, however, and it could be that later in pre-season he works his way back into the fold.