Loris Karius feels Liverpool's dominance against Sevilla fully merited all three points on Wednesday night, but admits that sometimes things work against you.
The Reds took on the La Liga side in their Champions League Group E clash at Anfield, with the hosts dominant throughout.
Despite this, they had to settle for a 2-2 draw, with Roberto Firmino's missed penalty and yet more poor defending proving costly, after goals from the Brazilian and Mohamed Salah.
Karius was preferred to Simon Mignolet in goal, as will be the case in Europe this season, and he was left bemused at how Liverpool didn't win the game.
"After the game, it's hard to say how we didn't win it," Karius said post-match.
"We had a lot of chances; even after the shock in the first few minutes with the goal, we were in the game well. We had the penalty as well.
"It's just one of those days and I don't know why we didn't win it, it's hard to explain. We were by far the better team, so it's really disappointing.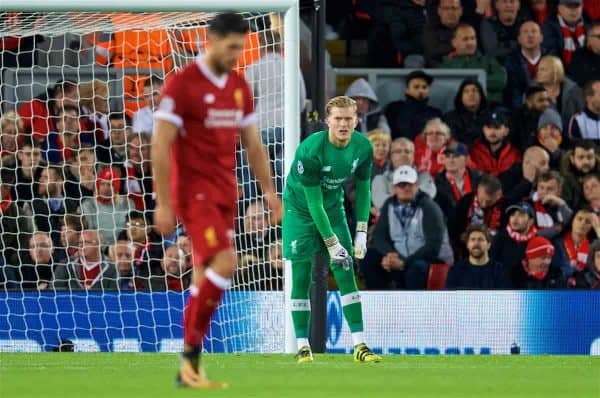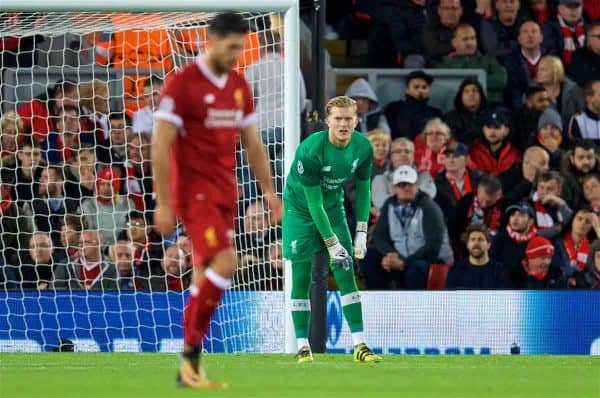 "That's how football is. We were really good in the game but twice we weren't really ready at 100 per cent in the situation and they were ice-cold in front of goal, so fair play to them. I don't think they wanted to create much more because they were happy with the result.
"We knew before the game they are a really tough opponent, a clever team, but it's still really disappointing. We have to work on a few little things.
"Offensively we were really good and created a lot of chances, we could have scored more, but there are a few things we can work on."
Speaking about the current goalkeeping situation, Karius says he embraces the competition provided by Mignolet and Danny Ward, with all three likely to be given chances to shine throughout the campaign.
"It's an interesting situation with three good goalkeepers, which can only be good for the club," he added.
"We try to do our best every single day in training and in the games. I'm happy I got to play [against Sevilla] and I'm hoping I get more games, of course. I try to prepare well in training and then be ready when I'm called upon.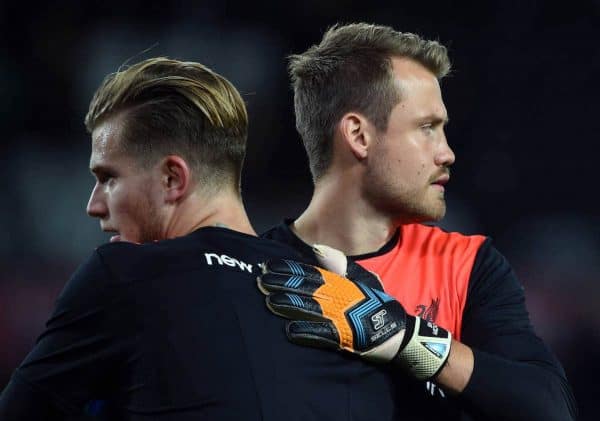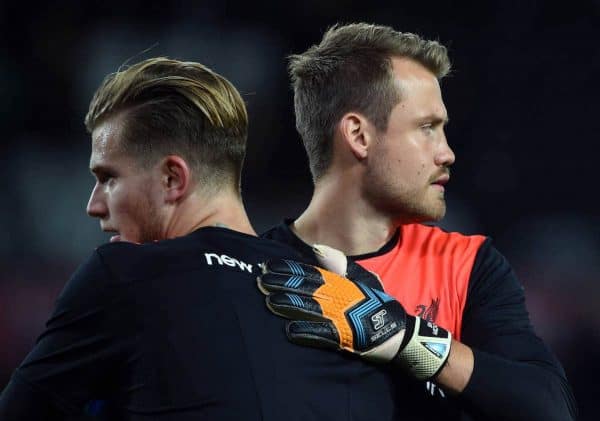 "I had a little setback in pre-season with an injury that took me out for a week or so, but I try to train well, stay focused and that's all you can do.
"It's up to the manager anyway, you don't decide yourself as a player. All you can do is concentrate on your work and that's what I've done."
Karius had a relatively quiet night in the Liverpool goal after a shaky performance against Arsenal last month, and he could do little about Sevilla's goals.
Although the German appears frustrated by the result, it is once again obvious why the Reds have come up short.
The standard of goals they continue to concede are appalling, and at the other end of the pitch, too many chances are being missed.
If Klopp's men are to achieve success this season, both those aspects of their play must improve drastically.