It's not all about deadline day alone, so we've gathered fans and writers alike to give their thoughts on Liverpool's entire summer.
The Reds head into September having made four additions to the squad—Mohamed Salah, Dominic Solanke, Andrew Robertson and Alex Oxlade-Chamberlain—with an outlay of approximately £80 million, with Solanke's tribunal fee to be added.
RB Leipzig midfielder Naby Keita was also secured for next year at a cost of £55 million.
Offset against those new faces were the sales of Lucas Leiva, Andre Wisdom, Kevin Stewart and Mamadou Sakho, ensuring an income of around £37 million.
It has been busy, although not as busy as some would have liked, and there were one or two glaring omissions from the incoming list including a central defender.
But what does that mean for the side going forward and the squad overall?
We got the thoughts of two This is Anfield regulars, Matt Ladson (@mattladson) and Karl Matchett (@karlmatchett), and two Liverpool fans, Bernadette Strickland (@BernadetteStric) and Shaun Gaddu (@shaungaddu), for a balanced review of the club's summer dealings.
Mark Liverpool's entire transfer window out of 10 and give an overall reason why?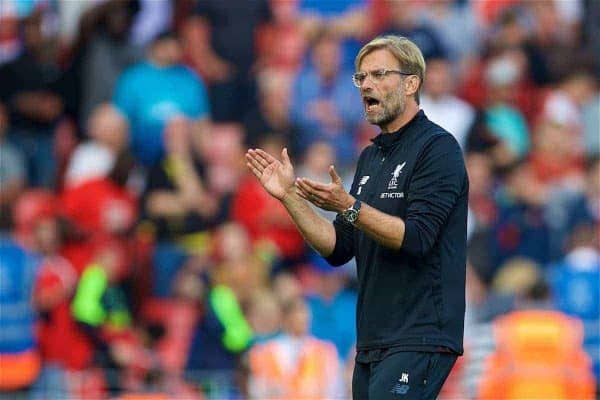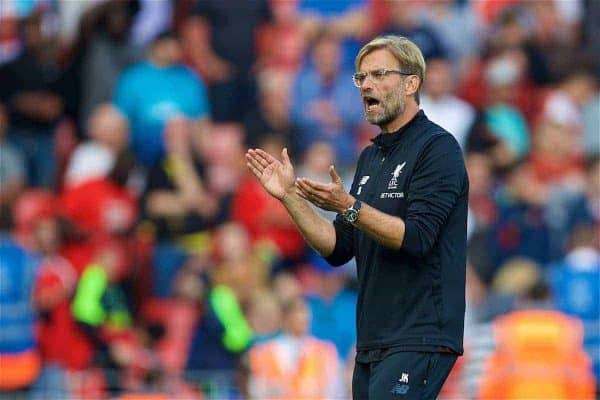 MATT: 7. The actual signings are good but that big issue at centre-back is far from solved. The two 'primary' targets (Keita and Van Dijk) weren't signed so you can't give more than 7.
KARL: 7.5. We needed four positional additions as a basis for overall improvement, we added in three of those. The missing one was unfortunately the biggest requirement.
BERNADETTE: 6.5. It could have been close to a 10 if we had signed a quality centre-back, got Keita for this season and signed Lemar.
A lot of teams struggled to get their main targets; now we are setting our level of target higher that's even more difficult. Bearing in mind Jurgen Klopp had three main first-team targets—Keita, Salah and Van Dijk—two out of three is pretty good.
SHAUN: 5.5. We've added good, promising players, but not enough of them and not in the areas of greatest need. I get the feeling only Salah is a sure thing, with the others being projects for Klopp to work on to mould into his way of playing, which will require some patience.
Given the media briefings over the last six months, I expected more proven quality. The lack of any new centre-backs is bordering on negligence and how we're in a position where Dejan Lovren remains our first choice is a massive failure on Klopp and Michael Edwards' part.
The one biggest positive and one biggest negative of the window?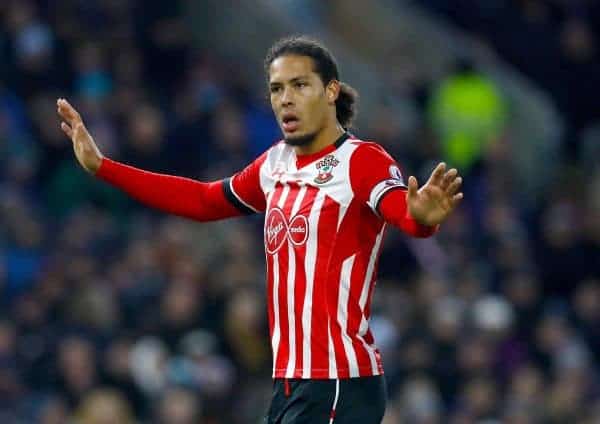 MATT: Positive: Salah. Negative: Failure to sign Van Dijk.
KARL: Positive: Getting Salah done early—he'd have been about £70 million if we left it until mid-August! Negative: No Van Dijk and no alternative when there are clearly several to choose from.
BERNADETTE: Positive: Quality players want to come to Liverpool now and are choosing us over our rivals.
Negative: other than not signing Van Dijk, there are still too many leaks in how Liverpool conducts transfer business and seeing fans abuse each other on Twitter. It's OK to have different opinions but some of the stuff I read saddened me. I bet some people felt they were walking alone.
SHAUN: Positive: Players like Oxlade-Chamberlain, Lemar and Van Dijk wanting to join us over our rivals. Negative: Having to wait a year for Keita.
Which position other than centre-back needed strengthening the most? Do you feel it has been addressed?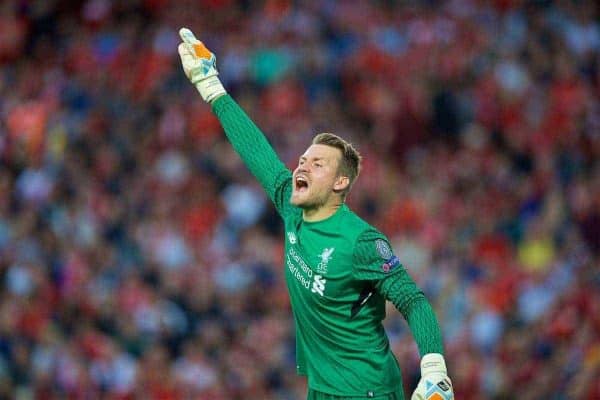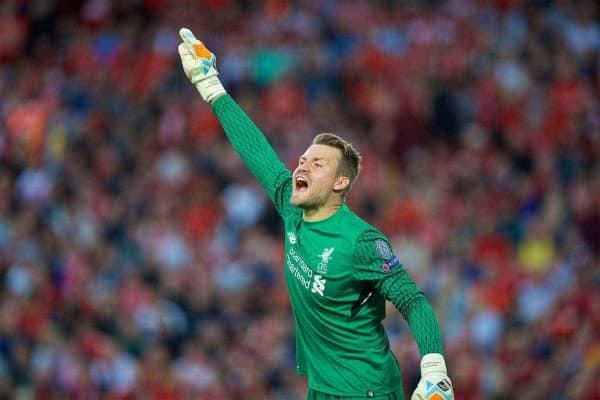 MATT: Central midfield, much like Jurgen, given the chase for Keita. The depth there is now better with Oxlade-Chamberlain, but it's not solved the way the manager would have wanted in May.
KARL: Left-back needed attention, and it has been addressed. One signing, one real boost in Alberto Moreno's return to prominence. Let's hope it lasts—competition and trust do great things for players.
BERNADETTE: If we want to compete for the league and Champions League we still need a top-quality goalkeeper and defensive midfielder.
SHAUN: Goalkeeper, and it hasn't been addressed.
With Divock Origi's departure, are Liverpool leaving themselves short at centre-forward?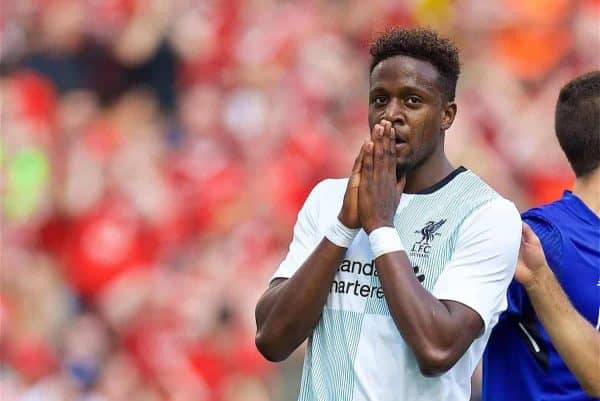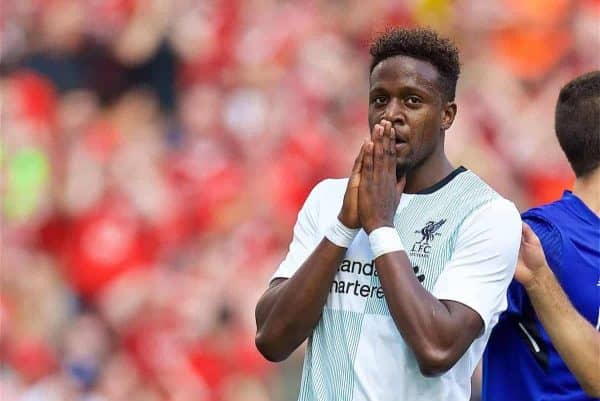 MATT: Yes. Daniel Sturridge will inevitably get injuries, Roberto Firmino cannot play at that intensity every week—especially with Champions League football—and Dominic Solanke has never started a Premier League game.
KARL: Expect we'll be fine. One of Salah or Sadio Mane can feature there and there are lots of goals throughout.
BERNADETTE: I think Origi's loan was a good bit of business. He needs regular games to develop and wouldn't have got them this season. Having the added clause that he can be recalled in January is wise. I think we have enough players who can score goals whether playing the striker role or not.
SHAUN: I think we can get by with Firmino, Sturridge and Solanke.
What role will Oxlade-Chamberlain play? Are you happy with the signing and the fee overall?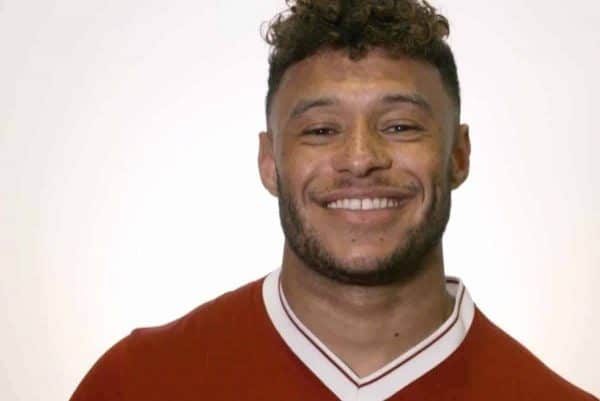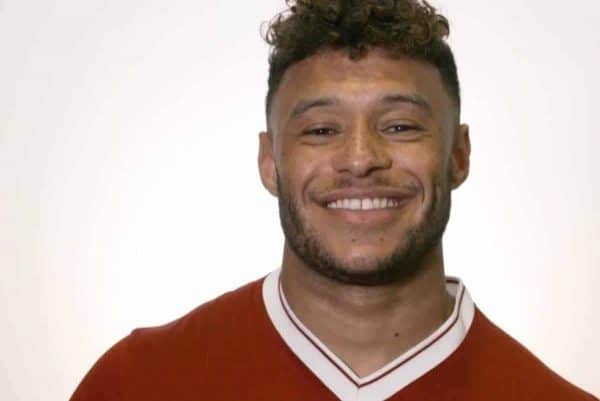 MATT: Rotation. He may need to play a few in the attacking three to give Salah and Mane the odd rest in the league.
KARL: Rotation, but of the sort which sees him play a lot across a variety of roles. Expecting he'll play around 2,000 to 2,500 minutes this term, fitness permitting.
I'm happy with the addition as centrally he brings another body capable of sudden surges to overload teams, while he clearly wanted to be at Anfield over anywhere else—a great starting point. Don't care about the fee, we didn't sign him instead of Van Dijk or whatever.
BERNADETTE: I'm very happy with the signing. He has great potential that Klopp will unlock. In this crazy transfer window I feel the fee is almost irrelevant.
For me he's a rotation/cover player. The good thing is he's versatile; I'm a big believer in having several such players on the bench—it just gives you more options.
I think he will surprise a few fans that were disappointed in his signing. We should be fully supporting players who are passionate about playing for us and turning down more money to play for our rivals.
SHAUN: Rotation/cover; I don't see how gets in any first-choice XI unless we switched to 3-4-3 where he'd start wide right. His versatility is a big plus but given the £35 million you'd hope he'd master a role fairly soon.
£35 million is a massive amount of money for a player who was out of contract next summer, who doesn't really know their best position. I can't help but think the money would have been better served upping bids for Lemar or Van Dijk.
Given all summer business, is the first XI stronger than last year or not?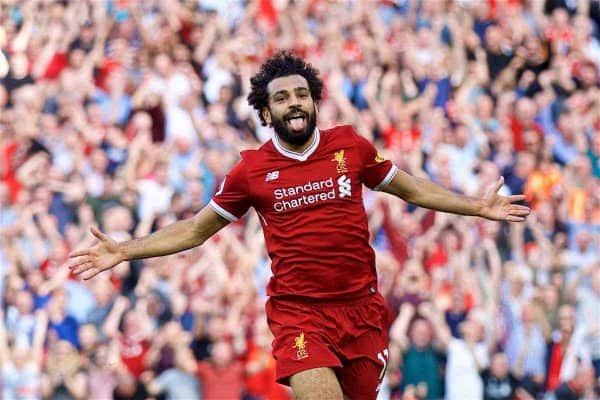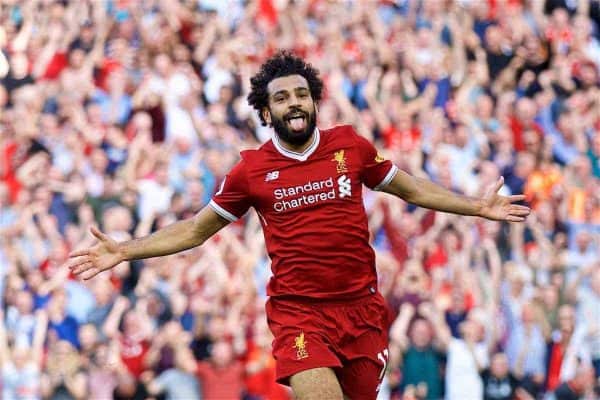 MATT: Yes, marginally. Salah in the front three with Philippe Coutinho potentially in the midfield three is an exciting prospect. Kevin Keegan football.
KARL: Yes, at least two positions (given any selected XI) will be better than last year.
BERNADETTE: Yes as Salah is a first-XI player and he's improved us already. Once he actually settles in and gains composure in front of goal, he's going to be a superstar.
SHAUN: This is dependent on our little Brazilian magician: if he can be brought back into the fold fully committed to the cause then our first XI is stronger.
Is the squad stronger than last season or not?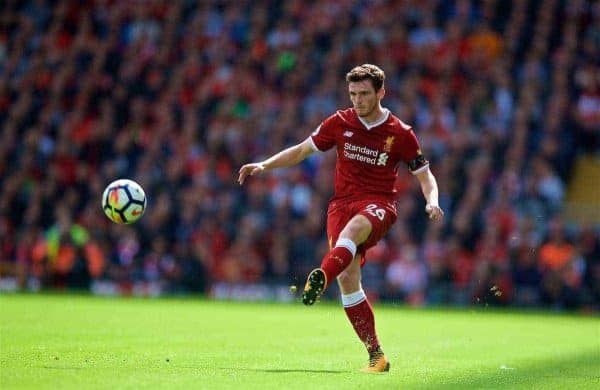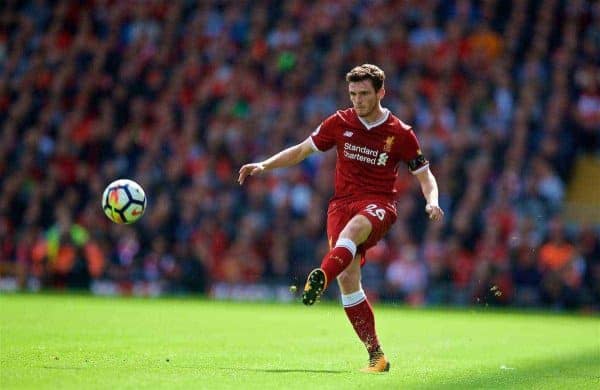 MATT: Yes. More depth in midfield, and players such as Trent Alexander-Arnold, Joe Gomez, Moreno (!!!) are now better than a year ago.
KARL: Miles better, especially at full-back and in midfield now.
BERNADETTE: Absolutely! However, it could of been much stronger, if only..!
SHAUN: In terms of numbers I think we're close on two players per position, but quality is a concern. I don't really rate any of our three centre-backs and it's a big ask for Gomez to play a lot of minutes there.
Attack I think we're light a wide forward to cover Mane and Salah, though I'm sure that's part of the attraction to Oxlade-Chamberlain as he can cover four positions for Klopp.
Given Liverpool's and all other clubs' transfer dealings, what's your prediction for the Reds' final league position this season?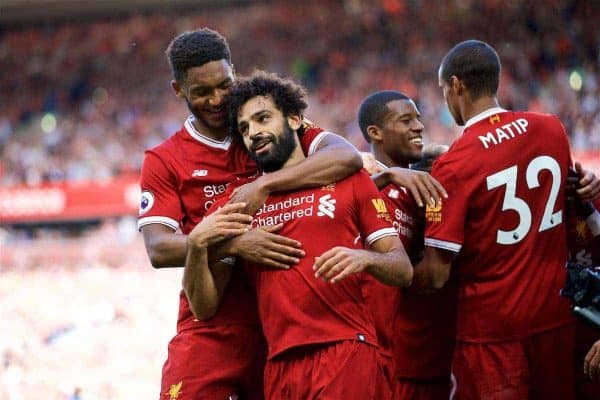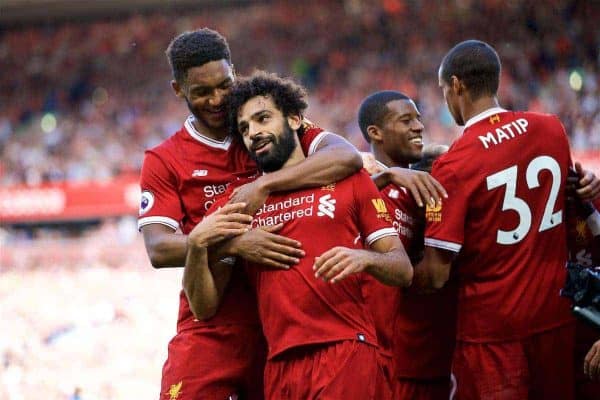 MATT: Third. I'd be more confident had we signed Van Dijk, much like the rest of you!
KARL: Third or fourth. The Manchester clubs will be hard to catch but if Liverpool fans are unhappy at missing out on one or two targets, imagine how Chelsea are feeling—we could finish above them if consistency is there.
BERNADETTE: That's a hard one to predict as there are still uncertainties. Currently top four, but additions in January could give another push.
SHAUN: Top four again, I don't think we have the legs for title challenge with the addition of European football.
Thanks to all involved for their time and thoughts!