With Mohamed Salah cleaning up in Liverpool's monthly awards once again, the Egypt winger is likely to add to his haul as the season continues.
Salah was awarded both Player of the Month and Goal of the Month for the Reds in September, having scored three goals in five games last month.
The 25-year-old beat Philippe Coutinho (23%) and Simon Mignolet (21%) to the honour of Liverpool's standout performer, with 41 percent of the vote.
And in the goal category, his back-post header against Leicester City received 43 percent, while his effort against Burnley came second in the supporters' vote, with 34 percent.
This adds to Salah's two-award haul for August, while he was also named Champions League Player of the Week following the 2-2 draw with Sevilla last month.
For that award, he beat the likes of Lionel Messi, Neymar, Cristiano Ronaldo and Harry Kane with 51 percent of the vote.
Salah has certainly made a strong impact since joining Liverpool from AS Roma for £36.9 million in June.
But that his goal at the King Power Stadium was deemed better than Coutinho's free-kick in the same game is particularly questionable.
So why is Salah favoured when it comes to supporter-led polls?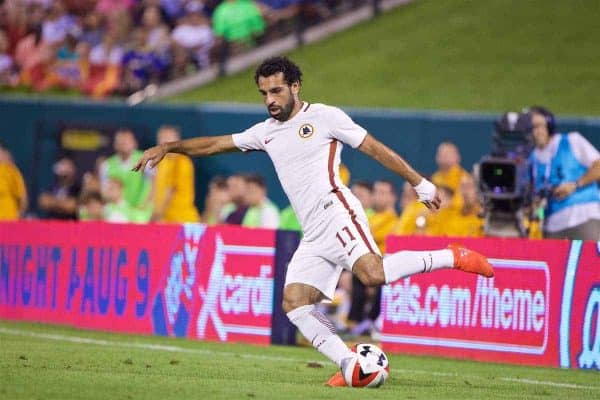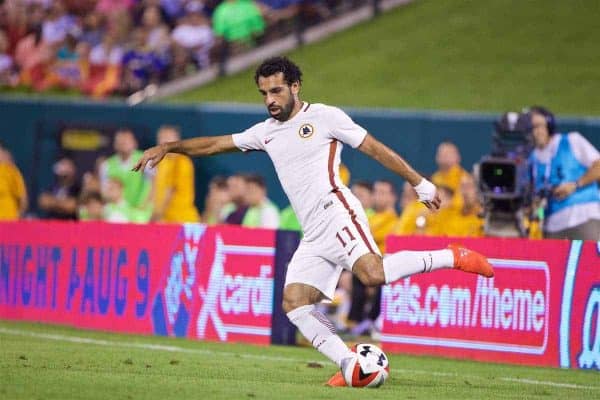 To answer that question, one must only look so far back as his time with Roma, in which the winger regularly dominated monthly awards.
In the lead-up to his move to Merseyside, Salah was named Player of the Month for March, April and May, as well as winning Goal of the Month for March.
Salah was voted Man of the Match for Roma so regularly that the Italian club produced a quiz in April to test supporters who had "become accustomed" to his synonymity with the award.
And when he was awarded Player of the Month for the Reds in August, Roma marked the occasion with a knowing tweet, with #SalahMOTM a common hashtag during his time with the club:
?Congratulations @22mosalah on winning #LFC August Player of the Month and congratulations on winning it next month and in Oct, Nov & Dec ? https://t.co/6tIeTBYUjU

— AS Roma English (@ASRomaEN) September 5, 2017
No Liverpool player has more followers on Twitter than Salah (currently 3.01 million, more than twice the amount of Everton's official account), and despite his modest character, the immensely popular forward has the backing of Egypt.
"Everyone is following Liverpool now. Liverpool is one of the biggest names in the Middle East," Salah's compatriot, Mido, said on his move to Anfield.
"The older generation followed Liverpool anyway because they were great in the '70s and '80s and now Liverpool is massive again because of Salah. He is a big star in Egypt."
Writing for Football Paradise, Tom Goodyer even went so far as describing Salah as "arguably the most unifying public figure in Egypt."
Given the vast population of Egypt and their vociferous backing of their star player, Salah can be expected to enjoy award success throughout his Liverpool career.