Joe Gomez's strong performances at centre-back for England have led to some calls for a change in role for Liverpool, but this overlooks a key issue.
After 13 months in the wilderness, sidelined with an ACL injury, the tables have turned for Gomez, who is now benefiting from the absence of other players for both club and country.
Joining the Reds from Charlton in 2015, the young defender made just seven appearances before being struck down on duty with the England U21s.
But now, with Nathaniel Clyne missing until at least February, Gomez has been handed a key role by Jurgen Klopp, serving as Liverpool's deputy right-back.
And in England's pair of showcase friendlies against Germany and Brazil in the November international break, Phil Jones' thigh problems granted him a berth at centre-back.
Those displays for the Three Lions, and particularly in Tuesday night's 0-0 draw with Brazil, proved Gomez's fledgling quality.
But while his success in shackling Neymar at Wembley was certainly admirable, the predictable suggestions that this should see the 20-year-old take up a centre-back role for Liverpool come too early.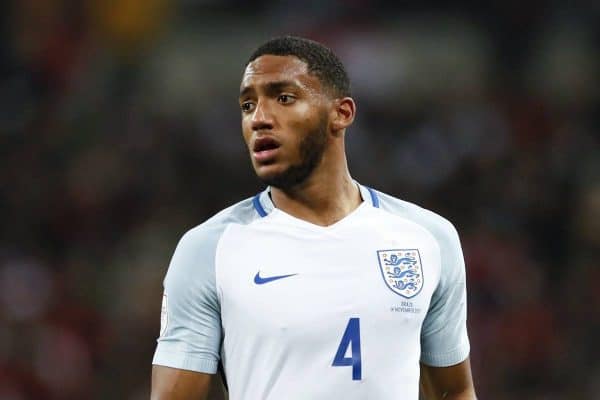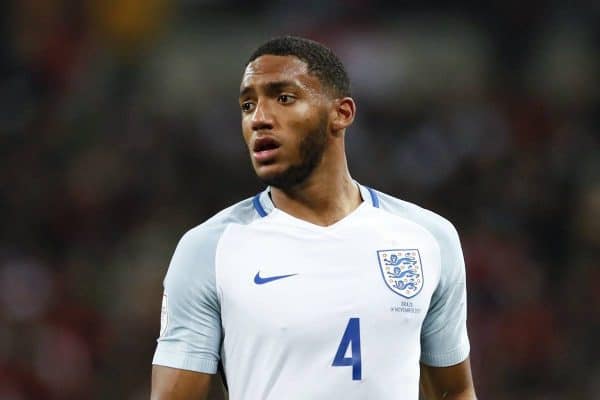 Gomez was a colossus in north London, sticking to Paris Saint-Germain's No. 10 throughout, with his front-footed approach quelling the threat of Neymar before he was allowed to build.
He made eight interceptions on the night, more than any other player, and was also level with Ryan Bertrand for the most clearances (four).
But his outlook was more nuanced than simply reading and removing the danger, with Gomez also proving his ability to step out of the defence with composure on the ball.
He completed more passes than John Stones, with 39, while he was more accurate in possession than their fellow centre-back Harry Maguire, with a 87.2 percent success rate.
Only Neymar (six) and Marcus Rashford (four) made more successful dribbles than Gomez (two), whose confidence moving into the midfield was crucial to the prosperity of Southgate's back three.
These are qualities he has shown from a young age, be that for Charlton or as he worked his way through the ranks for England, from the U16s up to the U21s, for whom he is currently captain.
And they are qualities that suggest he can be a long-term solution for Klopp at centre-back.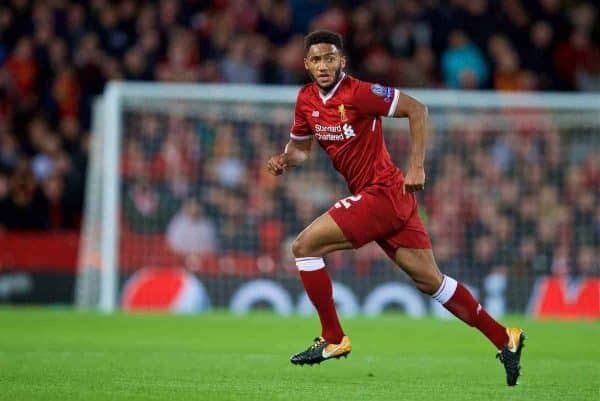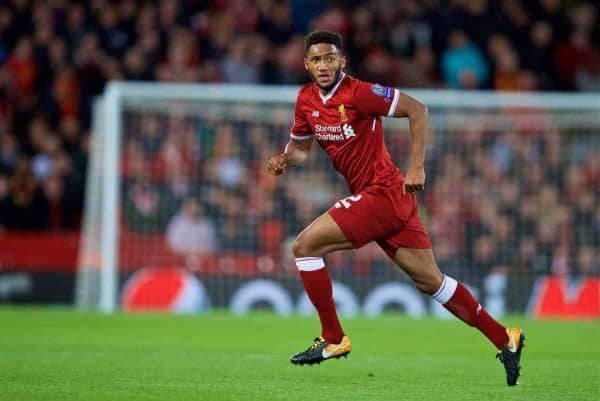 But the same situation that has thrust Gomez into prominence at Anfield this season is also one depriving him of a run in his preferred position, as he has detailed on a number of occasions.
"For me being a young player getting regular games, regardless of the position, I'm just happy to be able to learn," he said on his call-up to Southgate's squad.
"I do see myself moving inside towards centre-half and hopefully playing most of my career there.
"[But] I think with injuries opportunities have come to play at full-back."
The sudden absence of Clyne, who played more minutes than any other player in his first two seasons with the Reds, is a considerable blow to Klopp.
The manager has previously described the right-back as a "machine" due to his remarkable fitness, and the loss of this reliable, consistent presence was a setback to his plans.
But, for better or worse, rather than turn to the transfer market to find a solution, Klopp opted to keep his faith in Gomez and Trent Alexander-Arnold.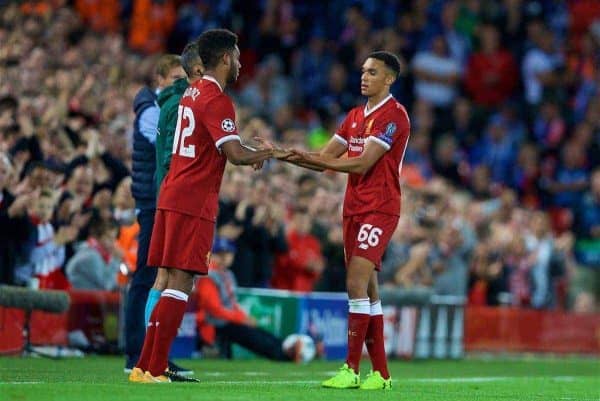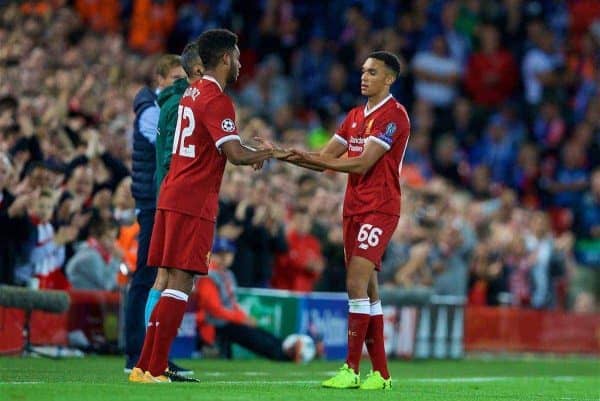 The former has so far started 10 games this season, with the latter starting the remaining eight; it is a balance that has served Klopp well, and one designed to aid their development.
"It's the situation, we cannot play Joe six, seven games in a row—he had a bad injury and he's still a young boy," he explained in September.
"Trent is not ready to play three or four games in a row, he should not be."
While Liverpool were knocked out of the League Cup at the first time of asking, Klopp's side are still in the throes of a gruelling campaign, challenging on three fronts.
This is hammered home by the intense winter schedule that sees the Reds play 13 games in just 45 days between Saturday's clash with Southampton and the trip to Burnley on New Year's Day.
The ability to alternate between Gomez and Alexander-Arnold, who have both performed solidly this season but, as Klopp stresses, are "still 'talents'," suits this schedule.
Shifting Gomez into a new role at centre-back, and relying solely on Alexander-Arnold at right-back would run a high risk of burnout for both players.
Jon Flanagan may have been an option in the League Cup, but Klopp seemingly has little faith in the 24-year-old elsewhere.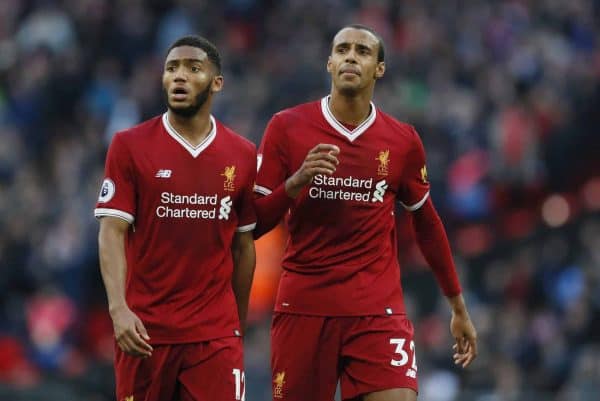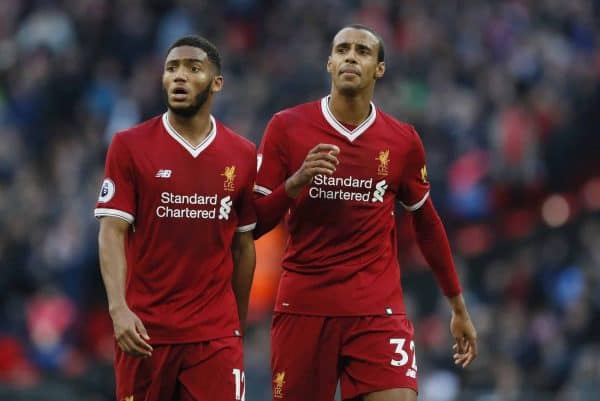 It can be argued that this current setup is best-suited to aid Gomez's progress on the senior stage, with Klopp's recent tactical tweaks prompting a change in approach at the back.
While he has still stuck with a nominal back four in the Reds' last two Premier League games, the dynamic has shifted.
Rather than both full-backs bombing forward at will, Klopp has provided his side with further stability by instructing one to sit while the other surges, effectively forming a back three.
With Alberto Moreno the more naturally attacking full-back, this has seen Gomez take up a role closer to that of a centre-back alongside Joel Matip and Ragnar Klavan.
For now, this is the most suitable system for Liverpool and one that still allows Klopp's No. 12 to cut his teeth in his natural position.
Until Clyne returns, Gomez should remain at right-back; but when he makes his comeback, Klopp should follow Southgate's brave approach, as Gomez is clearly ready to shift across.