Liverpool produced an embarrassingly poor performance as they fell to a 3-2 defeat at home to West Brom in the FA Cup fourth round on Saturday night.
Liverpool 2-3 West Brom
FA Cup Fourth Round, Anfield
January 27, 2017
Goals: Firmino 5′, Salah 78′; Rodriguez 7′, 11′, Matip (OG) 45+2′
---
Simon Mignolet – 4 (out of 10)
Welcome back, now pick the ball out of the net three times.
Genuinely awful for the entire first half, has no air of authority and looks like he'd rather be somewhere else. Flaps at crosses and then looks around like he's dropped his keys.
Spared more blushes by an offside call on 48 minutes. If Klopp doesn't shift him out in the summer we've all got a chance at becoming a Premier League goalkeeper.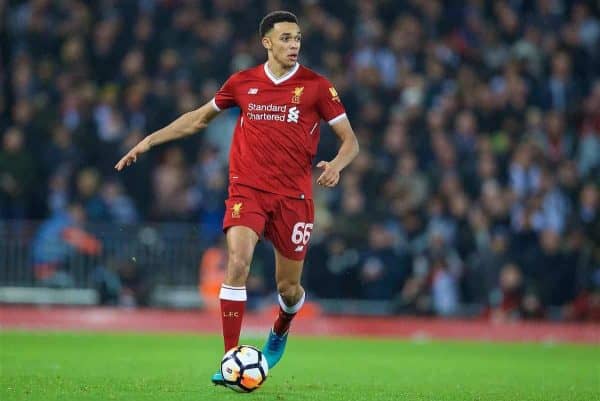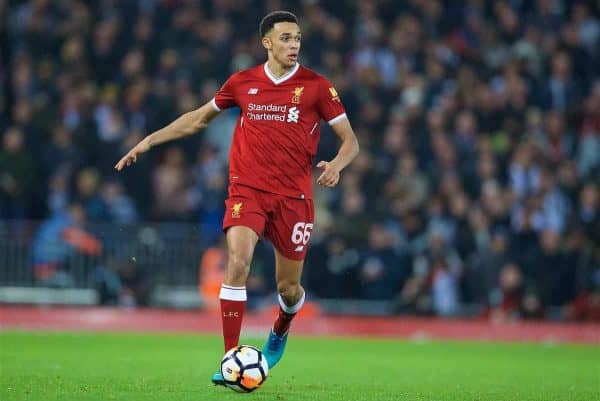 Decided to have a break for their first goal and tuck right in for the second. One of four outfield players at the back to have a shambolic first 45 minutes.
Came out for the second half looking fired up, immediately drawing a corner from his first attack.
Was then given the run-around by Jay Rodriguez and went on to take his eye off the ball and let a decent opportunity on the right roll out of play.
Surprising that he wasn't subbed when Klopp made three changes.
Joel Matip – 3
Gave a fantastic rendition of 'Bambi on Ice'—slipping all over the place, topped off this enigmatic display with a backheel attempt at a clearance that went on to hit the net.
Signposted every West Brom player inside, may as well have worn a shirt with an arrow on that said "take the ball this way."
Left the pitch at full-time holding his hands up to the crowd as a way of apology. He knew he was poor.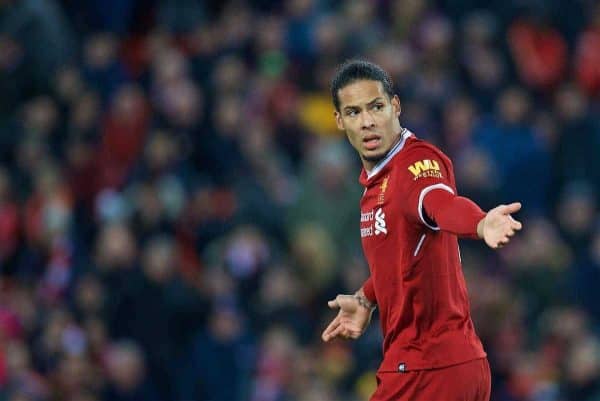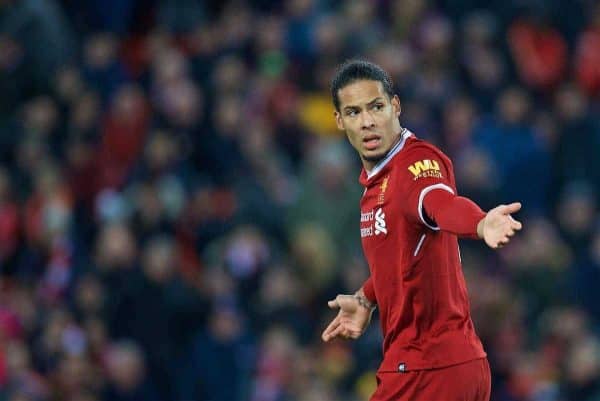 Virgil Van Dijk – 4
Can't be expected to carry three players on his back, but then shouldn't be getting infected by the spread of sheer panic that grips his defensive team-mates.
Massive communication breakdown with Matip at times, needs a partner whose first name isn't Dejan or Joel.
Alberto Moreno – 3
Half asleep (imagine that) decided to just trot around the box leaving Rodriguez the easiest of tap-ins.
No doubt someone who looks at stats all day will tell you he's a 'really good player', use your eyes—he's dreadful. As the third goal hits the net he's 19 yards from the goal-line. Boss defender…
Only man smiling at his performance tonight was Andrew Robertson, who must be a shoo-in for the rest of the season.
Emre Can – 3
If Juventus are looking for a headless chicken then they've found their man.
The Liverpool captain (dear me) decided to substitute tactical decisions for tearing around like a dog chasing a stick.
Burst into life on 58 minutes but then decided a fancy backheel (to no one) was the best option. Hooked on 64 minutes.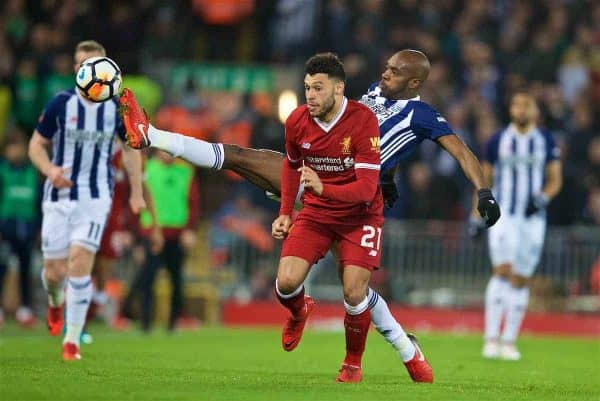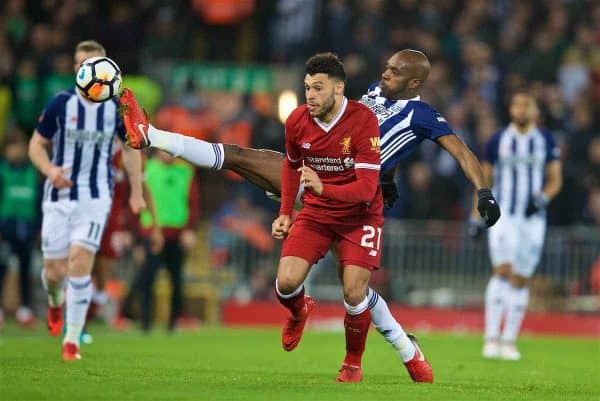 Only one of the midfield three that showed any fight or desire, but ultimately it counted for very little.
Careless with set-pieces and pumped his corners into the grateful hands of Ben Foster.
Last seen getting off the bus at Swansea on Monday.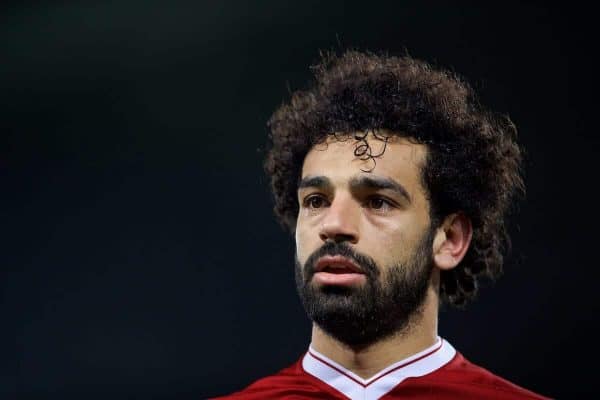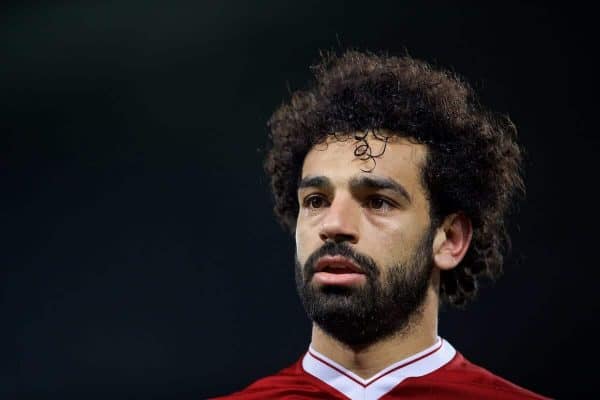 Mohamed Salah – 6
King Mo has reverted back to missing more than he's scoring.
Positioning wise, spot on. Also his one-on-one driving at speed is enough to frighten any opposition player.
Notched another goal to give the Reds hope, in the end it wasn't enough.
Sadio Mane – 4
Looks a bit like the Sadio Mane that used to play up front for Liverpool, doesn't act like it.
Mane is in what you call a 'slump', unfortunately for Liverpool they have no squad depth to give him the break he so desperately needs.
Roberto Firmino – 5
Opened the night with a beautiful chip: what a goal. Had the chance to level the game from the spot after VAR adjudged Liverpool were due a penalty—smashed it against the bar.
Drifted in and out for parts of the second half, eventually dragged back into the game thanks to a midfield restructure behind him.
Starting XI Average Rating: 4
Substitutes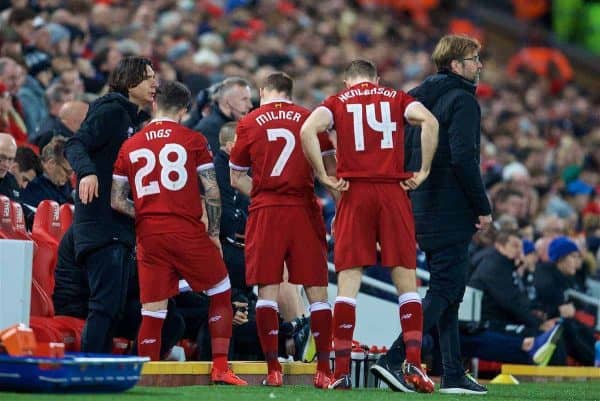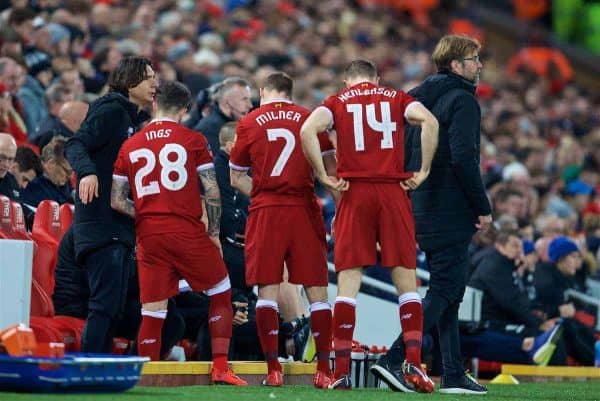 James Milner (on for Can, 65′) – 5
Stung Foster's gloves on 73 minutes with a well-taken volley. Is he the man to come off the bench and overturn a two-goal deficit? No, I don't think he is either.
Danny Ings (on for Oxlade-Chamberlain, 65′) – 5
Made a nuisance of himself immediately, forcing Foster to come out and make a rather rash looking challenge. Followed this up with a bullet of a shot minutes later.
Jordan Henderson (on for Mane, 65′) – 5
Needed a break, looked good for his rest. Think we all agree he's not the best midfielder Liverpool have ever seen but he started the move that led to the Reds' second goal.
Still managed to ping the ball out of play when it would have been better to find a player.
Subs not used: Ward, Lovren, Gomez, Solanke
Manager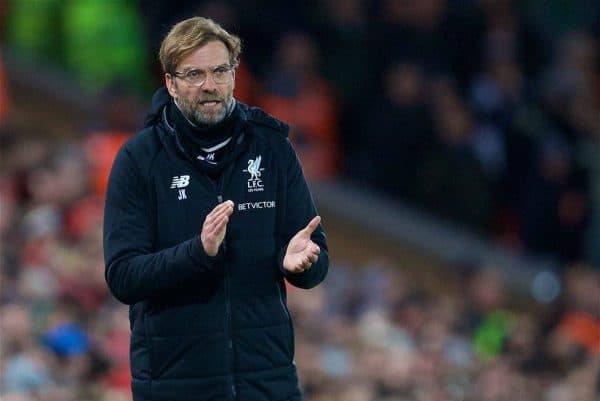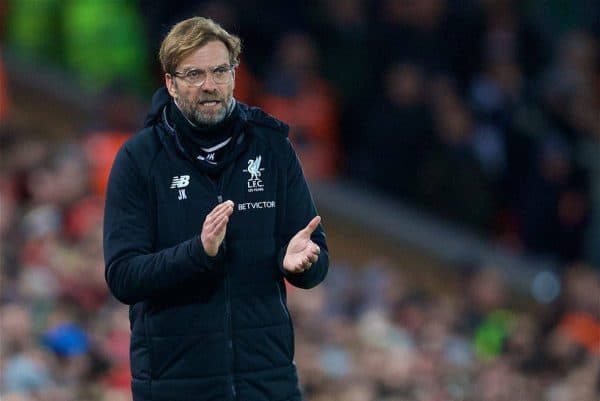 Jurgen Klopp – 5
Making a triple substitution on 65 minutes probably tells you all you need to know about his mood.
The starting lineup looked an attacking one—however, it's the defensive issues that raise their head again.
Awful at Swansea and shambolic at Anfield against West Brom, Klopp will need to lift this Liverpool side if he has any ambitions of playing Champions League football in the latter part of this season, never mind next.