Jurgen Klopp believes his Liverpool side have become more unpredictable since the departure of Philippe Coutinho, with players learning to shoulder extra responsibility.
The January departure of the Brazil international to Barcelona for £142million was predicted by some to bring about some major problems for Klopp but the opposite has been true.
Since he was sold they have scored 22 goals in eight matches, winning five, drawing one and losing two (once in the FA Cup), and have beaten runaway leaders Manchester City and hammered Porto 5-0 to virtually secure a Champions League quarter-final place.
"Phil Coutinho was a very dominant player in our game and when we were not at our best it was always a good idea to give him the ball, maybe he has an idea," said Klopp ahead of the visit of Newcastle.
"If you see Barcelona playing in a specific moment they give the ball to (Lionel) Messi – that is a good idea and I would do the same.
"That is what we did to Phil. There was one example of a bad game from us when we gave all the responsibility to Phil and it was Tottenham away (a 4-1 defeat). We cannot do that any more.
"But it was always clear when Phil didn't play we had to do the job differently, to put responsibility on different shoulders and spread it between the players.
"On a good day it makes you more unpredictable if you don't have this dominant player but on another day you miss a player like that."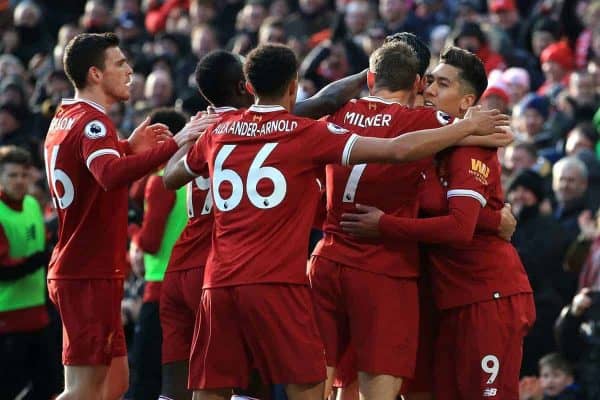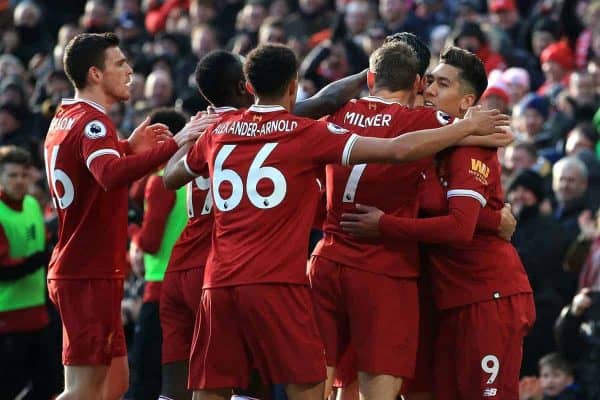 Since that defeat to Tottenham in October, Liverpool have lost just once in 19 Premier League matches, allowing them to close within two points of second-placed Manchester United.
Klopp hopes that form will persuade the likes of star performers Roberto Firmino, Mohamed Salah and Sadio Mane, who are already being linked with big-money moves to the likes of Real Madrid and Barcelona, to sign long-term contracts and be part of his "interesting football project".
While Pep Guardiola's City remain out of reach this season as they are 18 points ahead of the Reds, the German believes they can catch up in the future if the squad remains intact.
"We try to keep this together and strengthen it. It is not like we bring out key players and say, 'try to find your luck elsewhere'," Klopp added.
"They all have absolute contracts so it is not that we have a big rush and we have to do it tomorrow but we are in constant talks.
"Our job is to create something that everyone wants to be part of. There are a lot of good football clubs around – not 20 better clubs than Liverpool but a few not-too-bad ones – and if they ask and if they pay then the player maybe thinks about what can happen.
"We cannot convince them with money, we have to convince them with the football we play, the way we treat them.
"I think it is a really interesting football project at the moment.
"Man City deserve to be first, it is not too bad what they are doing. If you only can be really happy if you have one point more than Man City that would be difficult for all other teams in the world at this moment so why should we be bothered by that?
"So we have to use our situation, we can come close and when you can come closer you can overtake – not only a car but a football club."