Spells of games can be vital in the context of a 90-minute result; Ratha Krishnan analyses how Liverpool's campaign has differed to that of Man City's.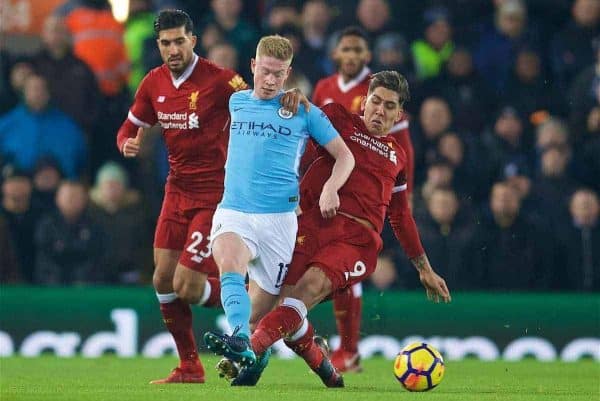 Football is a 90-minute game, but as far as Manchester City and Liverpool are concerned, the final 15 minutes of many of their matches in the league this season have been the difference between finishing first and fourth.
It's easy to use 'Guardiola Time' to explain some of their victories this season: the latter stages of games, particularly injury time.
After all, Man City won three games by a single goal this season scored in the 94th, 96th and 97th minutes, against Southampton, away and home, and Bournemouth away respectively.
These goals and victories are actually a reflection of City's dominance in the final quarter hour of their matches, however, rather than fluke or fortune.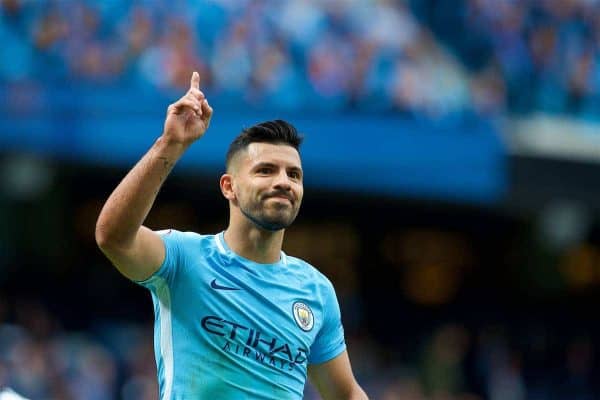 They outscored their opponents by 25 goals to five during this period, which accounts for 23.6% of their goals scored and 18.5% of goals conceded.
Moreover, late goals have also helped them to victories over Huddersfield away (Raheem Sterling, 84′) and at home to West Ham (David Silva, 83′), and salvage a 1-1 draw against Everton at the Etihad (Sterling, 82′).
When Liverpool hammered them at Anfield in January, they almost clawed their way back in the game—and made the scoreline look respectable—courtesy of two late goals by Silva (84′) and Ilkay Gundogan (91′).
And that's without taking into account the games where late goals made the game safe for them.

And Liverpool?
As you would expect, the Reds don't fare quite as well between the 76th and 90th minute.
In fact, we're miles away, with 17 goals scored and 12 goals conceded, which translates into 20% and 31.6% of our goals and goals conceded respectively.
The goals conceded are particularly troubling, since only seven other teams concede more during the same period.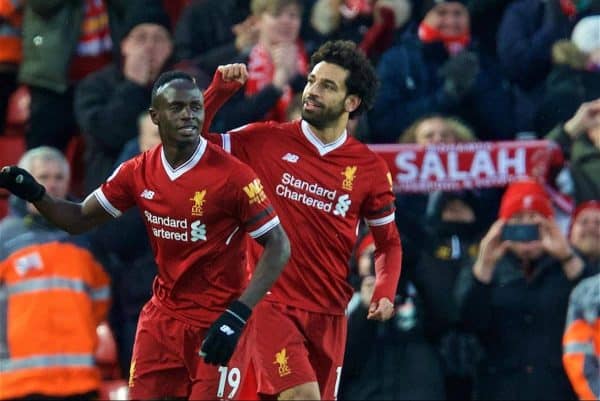 To put this into perspective, Liverpool threw away five matches from winning positions during the last 15 minutes.
• August, A vs. Watford: Conceded on 94′ for a 3-3 draw
• November, H vs. Chelsea: Conceded on 85′ for a 1-1 draw
• December, H vs. Everton: Conceded on 77′ for a 1-1 draw
• February, H vs. Spurs: Conceded on 80′ and 95′ for a 2-2 draw
• April, A vs. West Brom: Conceded on 79′ and 88′ minutes for a 2-2 draw
Incidentally, it's even worse in Europe: seven, or 43.8%, out of the 16 goals we've conceded in the Champions League this season were scored during the last 15 minutes!
It's simplistic to draw absolute conclusions on any single set of data, but trends appearing can certainly showcase issues.
At the very least, the final 15-minute period in games gave City five wins and a draw, or 16 points.
For Liverpool, on the other hand, the same segment costs Liverpool—minimally—a 10-point loss after the five draws.
That effectively translates to a 26-point swing, and a clear indicator of the work to do to challenge for first place next season and beyond.
---
* This is a guest article for This Is Anfield. If you'd like to contribute a piece for consideration please see this page. Follow Ratha Krishnan on Twitter @Ghostwriter_pw.