Since the inception of squad numbers, 11 players have worn the No. 11 for Liverpool. Has anyone offered as much as the present incumbent?
In the old football world, No. 11 was most frequently reserved for a left winger in English football.
A flying wide man, sometimes a source of goals, often a left-footed, touchline-hugging, ball-dribbling, cross-whipper of a midfielder. Or other similar stereotypes, you know the kind.
Since squad numbers came into play in 1993/94, however, the Reds have known most of their outfield numbers to be shared around and on view on positions previously alien to the particular shirt on show.
Milan Baros, a striker, wore No. 5, while Jason McAteer, mostly a wide midfielder, played in the No. 4 jersey. And the No. 11? Well, that has belonged to central midfielders, strikers…and yes, even wingers.
Here we look back at every player to be assigned and play in the 11 shirt for the Reds—and see if any have made even close to the impact in it that the current occupant has managed.
Players are ranked only on their performances for the Reds while they wore the 11 shirt.
No. 11: Oussama Assaidi, 2012-14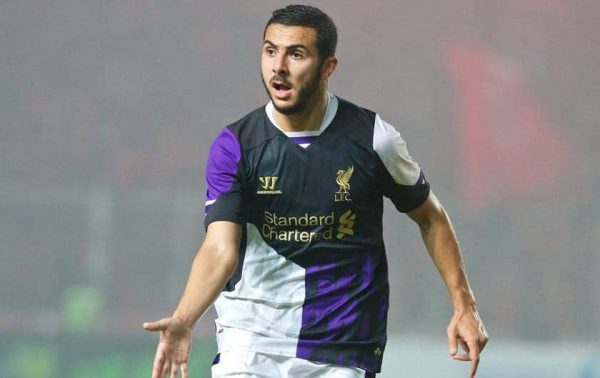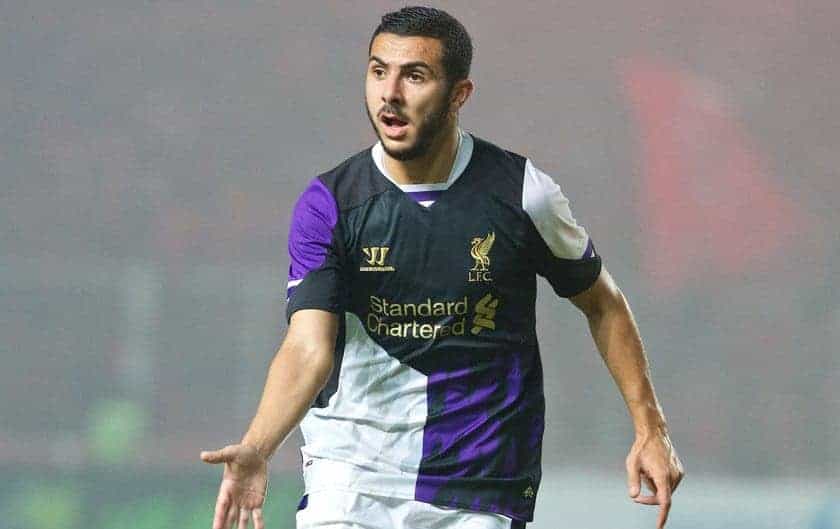 Not a memorable signing, Moroccan winger Oussama Assaidi joined under Brendan Rodgers but was clearly not a player the former boss wanted.
Skilful and fast, despite a couple of encouraging cameos he never really won the trust of his manager and was eventually loaned out to Stoke and then sold.
He made only a dozen appearances for the Reds, without scoring, and was sold to Al Ahli in Dubai.
No. 10: Mark Gonzalez, 2006/07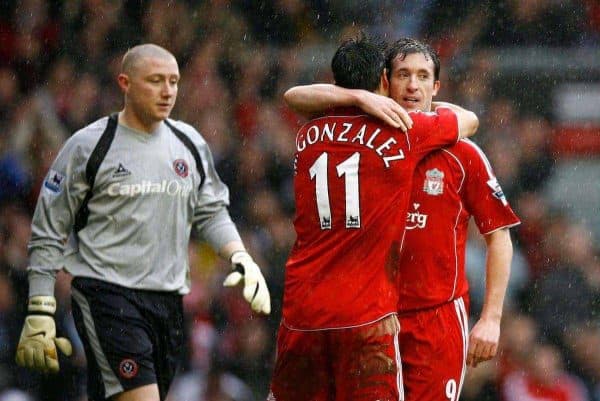 Chilean winger Mark Gonzalez was a Rafa Benitez buy, but fans had to wait patiently to see him in action for Liverpool after he was refused a work permit initially.
Things looked good to begin with; he scored on his debut in a Champions League qualifier, then also netted on his first Premier League start.
That was about as good as it got, though, with Gonzalez ever-more on the periphery as the season went on.
He was sold after a single season, joining Real Betis.
No. 9: Maxi Rodriguez, 2011/12

Maxi Rodriguez was an inspired signing and a brilliant player in his first year-and-a-half on Merseyside—but that period was spent wearing the No. 17 shirt.
It was only in his final campaign that he switched to 11, but he was by that point out of favour for much of the season under Kenny Dalglish, who—with Damien Comolli—had begun a rebuild of the team.
In 11/12 he played far less for the Reds, featuring in just a dozen league games.
He'll be remembered as a fantastic servant for his time at Anfield, but most of his best contributions came before that final campaign.
No. 8: Mark Walters, 1993-95

Mark Walters spent four years as a first-teamer at Anfield, but by the time squad numbers were implemented in '93, he was relegated to a bit-part role.
Indeed, he didn't score a single goal in 93/94 or 94/95, playing just over 40 games in the process.
Walters was on the bench for the League Cup final in '95, but did not make an entrance as the Reds beat Bolton at Wembley.
No. 7: Albert Riera, 2008-10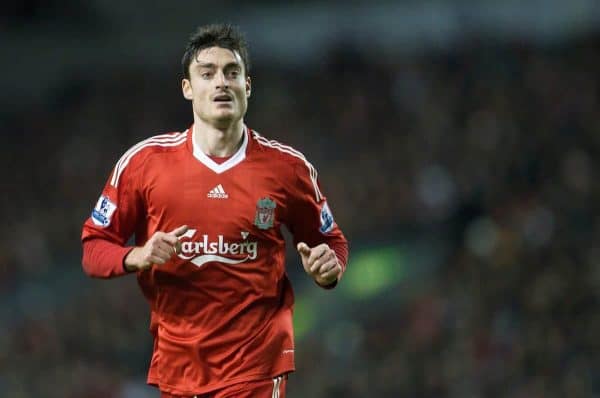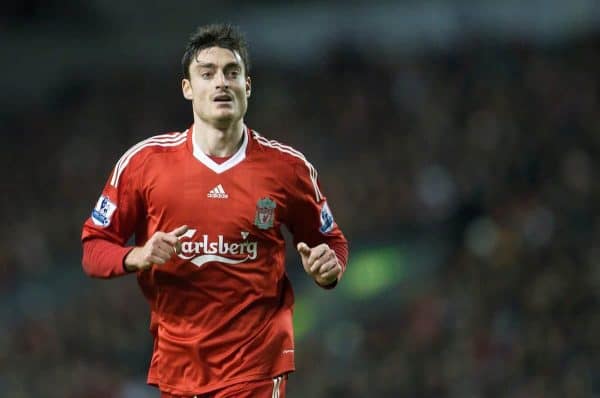 Another Benitez signing, Riera arrived to play as a genuine left winger for the Reds and initially looked a great fit.
His debut campaign saw him play 40 games, playing a big part in both Premier League and Champions League.
A thunderous strike against PSV and a tremendous half-volley on the run against Aston Villa highlighted his ability and the danger he could provide running in off the left flank—but it didn't last.
Riera fell out with Benitez after not being picked in his second season and was suspended from the club, before an inevitable sale.
No. 6: Robbie Fowler, 2006

In 2006, Benitez made a lot of supporters extremely happy when he brought 'God' back to Anfield.
Robbie Fowler's return was an inspired move, and while the striker's fitness and age meant he was never likely to be a guaranteed starter for seasons on end, his first half-campaign was excellent.
Fowler wore the 11 shirt that year—reverting to nine the following season—and netted five times along the way, helping the Reds to finish third.
Despite initially coming in as a squad option, Fowler's end-of-season form meant he was essentially a first choice for the final month or two, though he was cup tied for the FA Cup final.
No. 5: Vladimir Smicer, 2003-05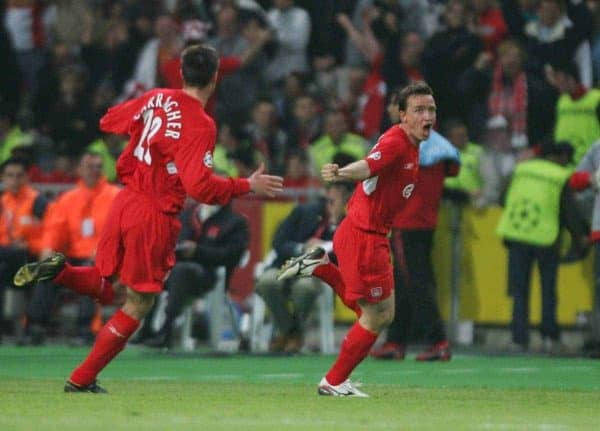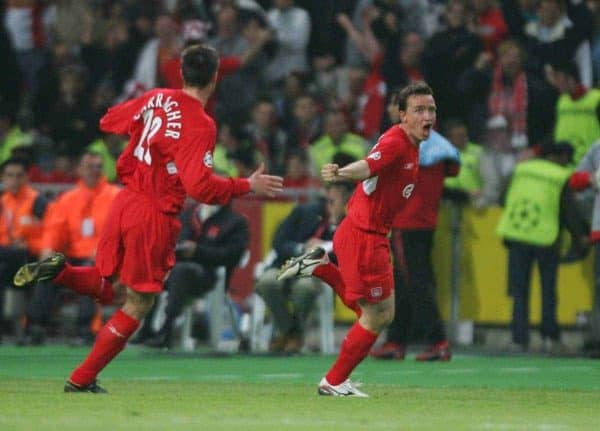 After four years of wearing the No. 7, Czech attacker Vladi Smicer switched to 11 in 2003.
Smicer was a bit-part player in Gerard Houllier's final season and Benitez's first, mostly due to injury.
But he had one big contribution to offer: the Champions League final in Istanbul.
In his final game for the Reds, Smicer netted a fantastic, and vital, goal to help claw back a three-goal deficit, before converting a penalty in the shoot-out.
What a way to bow out of his Anfield career.
No. 4: Yossi Benayoun, 2007/08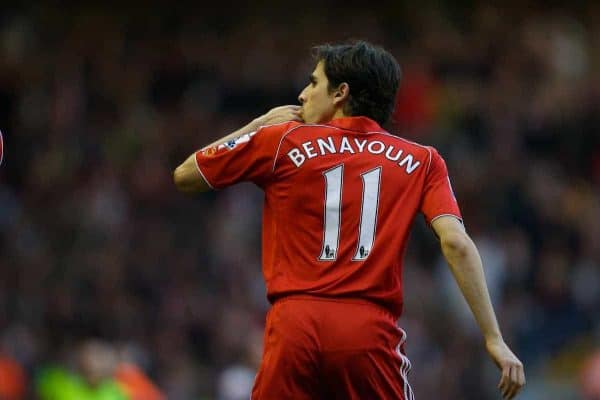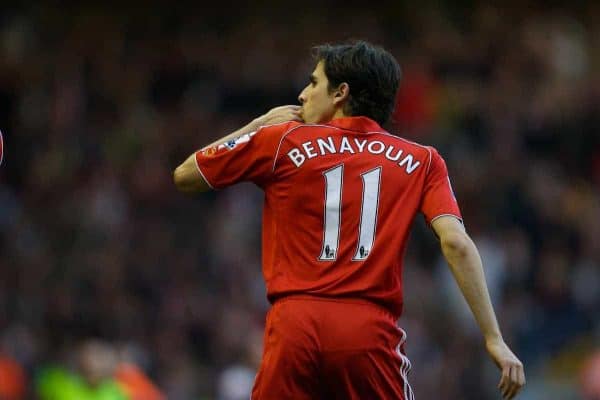 An inspired signing by Benitez, Yossi Benayoun was a versatile and reliable attacking midfielder.
Playing right the way across the offensive line behind a striker, Benayoun was creative, clever and a regular source of goals, netting 11 in his debut campaign.
The biggest highlight of his first season was undoubtedly a hat-trick against Besiktas in an 8-0 mauling at Anfield.
Benayoun spent a further two years at Liverpool, but switched to No. 15 in '08.
No. 3: Roberto Firmino, 2015-17

A genuine great of the current side, Roberto Firmino has proved he is the very embodiment of a modern No. 9. Prior to 17/18, though, he bore the 11 shirt for his first two seasons.
The Brazilian's debut campaign was somewhat hit and miss, as former boss Brendan Rodgers failed to get anywhere near the best out of him.
Klopp has since transformed Firmino's fortunes though and, particularly in 16/17, he began to show just how much he had to offer.
Movement, technique, relentless work rate and an ever-improving prowess in the penalty area, Firmino was already impressive even before switching to nine.
No. 2: Jamie Redknapp, 1996-2002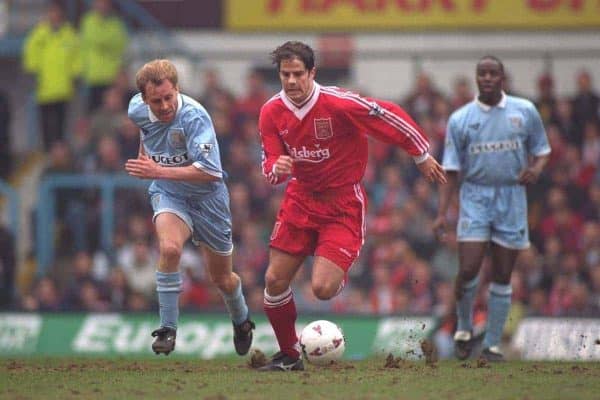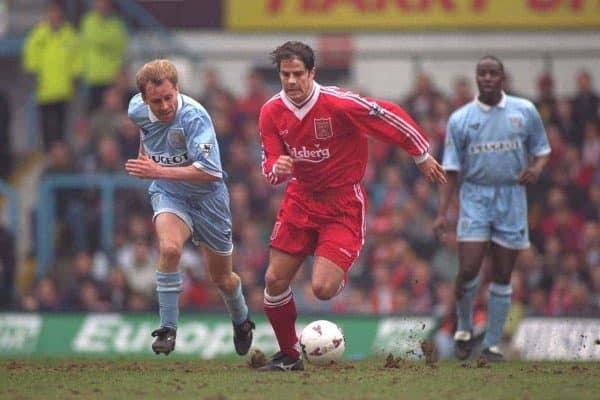 A long-serving player and captain, Jamie Redknapp spent almost 12 years at Anfield, wearing the 11 shirt for half a dozen of those seasons.
When fit, Redknapp was a classy and confident playmaker, a central midfield with an elite passing range and great vision.
The biggest problem was, though, keeping him fit. In only two of his final six years at the club did he manage 30 or more appearances, with the final two campaigns almost entirely written off.
He was a non-playing captain of the team in 2001 when the Reds won a unique treble of cup competitions, though he was on the bench for both the Charity Shield and UEFA Super Cup at the start of the following campaign.
Redknapp headed to Spurs on a free transfer after over 300 games for the Reds.
No.1: Mohamed Salah, 2017-current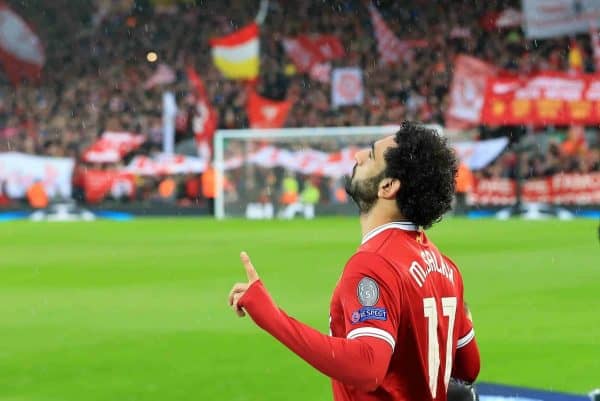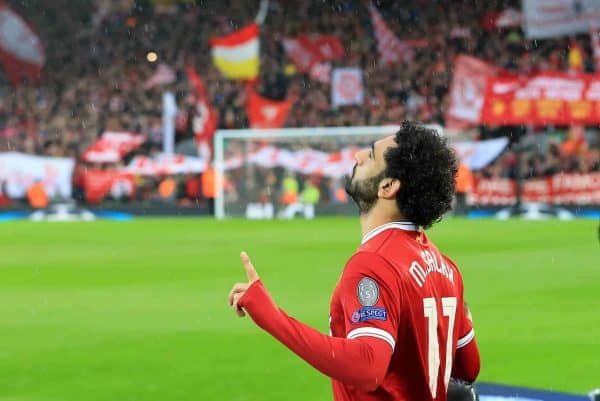 Top of the No. 11s, and by some margin despite only a single season in the shirt, has to be Salah.
The Egyptian wide forward scored an incredible 44 goals in all competitions, including setting a new Premier League record with 32.
In addition to his goals, Salah brought endeavour, skill and lightning pace to the attack, giving this current Liverpool side an entirely new dimension.
Already the best of the Reds' No. 11s in the Premier League era, there should be plenty more to look forward to next season and beyond.