Additions to Liverpool's squad this summer should help take care of one particular problem area in recent seasons: a lack of goals from midfield.
The Reds' front three have had all the words written about them across 2017/18, and rightly so. They were phenomenal, clinical, reliable… and it's just as well.
Behind them, there was little reliable goalscoring threat, very few instances where it seemed anyone would step up and provide a Philippe Coutinho-esque supplementation on the scoresheet after January.
Emre Can, who missed the last two months of the campaign, top-scored from Jurgen Klopp's midfield options, with just half a dozen to his name. A third of those came before the end of August.
It wasn't always this way.
Not all that long ago, the Reds enjoyed a regular goalscorer from midfield who went by the name of Steven Gerrard.
Briefly, he hit tallies that many Premier League strikers would be happy with; mostly he was a guarantee of double figures.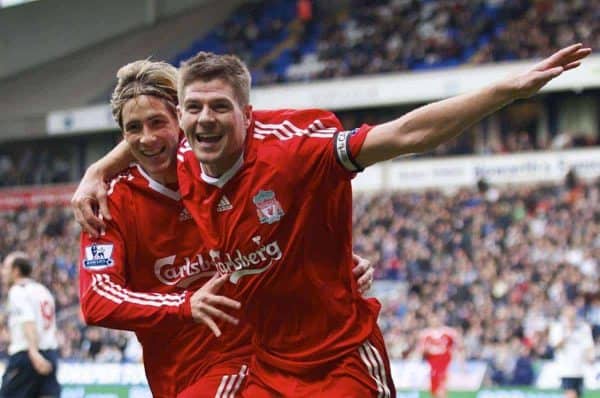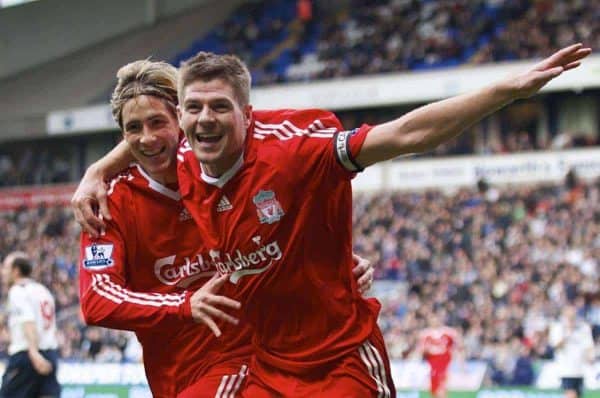 Indeed, Gerrard reached the 10-goal mark in nine of his final 11 seasons at the club, and on three occasions surpassed 20.
Across two consecutive years at his peak, Gerrard hit close to 50 goals for the Reds, thriving as a runner from the second line and linking with main striker Fernando Torres.
With effectively two blockers behind him, Gerrard as an attacking midfielder was electric and lethal, powerful and clinical, free to drive on at will.
He hit 21 in 2007/08, then followed it up with a career-best 24 goals in 08/09.
Since then, it's fair to say the Reds haven't had anything like that sort of goal threat from midfield, and for all the improvements under Jurgen Klopp it's an area of the team which he still has to eke more from.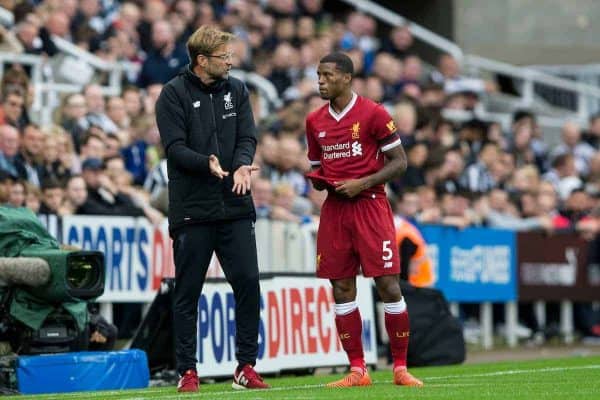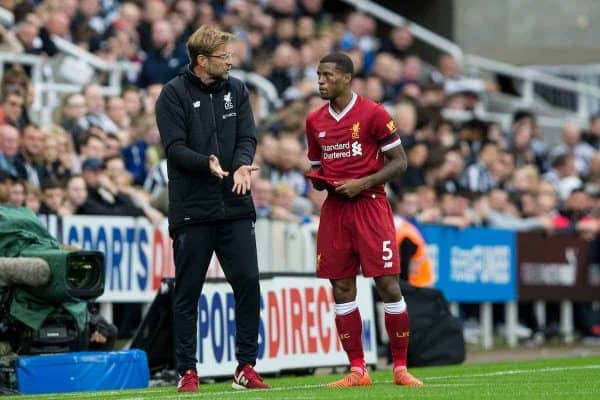 Since Gerrard's prime, it has been slim pickings in terms of midfield goalscorers—that is, looking at those who can add even close to double figures. Just eight from the centre of the park has been a difficult milestone to hit:
Dirk Kuyt, 11 from right wing, 09/10
Yossi Benayoun, nine from attacking midfield, 09/10
Maxi Rodriguez, 10 from attacking midfield, 10/11
Raheem Sterling, 10 from wing/attacking midfield, 13/14
Philippe Coutinho, eight from attacking midfield, 14/15
Adam Lallana, eight from attacking midfield, 16/17
In almost a decade, that's the sum total of midfielders—and that's using the term generously with some of the names—who have managed eight or more, across all competitions.
It must improve. It should improve.
Alex Oxlade-Chamberlain didn't really get started as a regular starter until at least a third of the season had gone, and he missed the last two months through injury.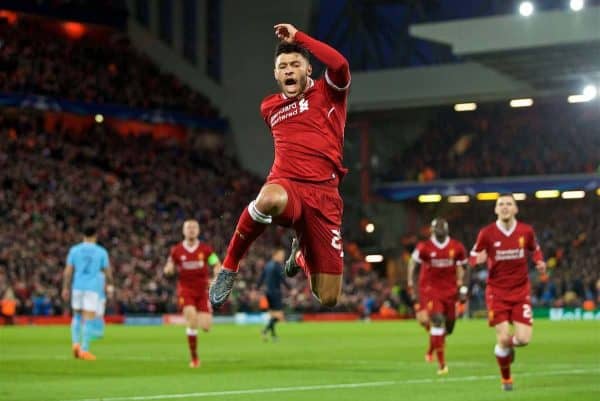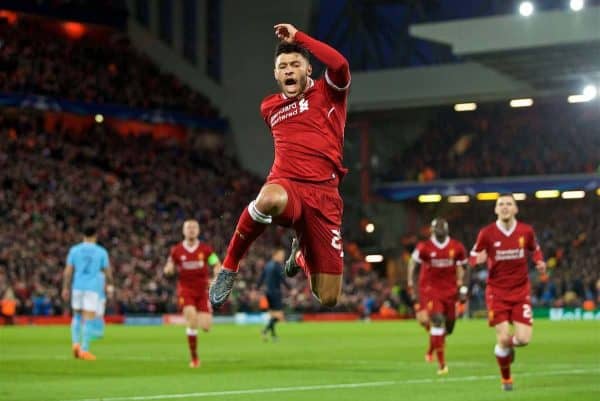 The addition of Naby Keita should help further, too. He managed nine this term for RB Leipzig, and can probably expect to play half a dozen more games for the Reds next term.
A year previous, Keita scored eight in just 31 Bundesliga games, and it was 12 in 29 in his final campaign at RB Salzburg.
? ?? Naby Keita = goals.pic.twitter.com/LjiXaUuGzF

— This Is Anfield (@thisisanfield) June 3, 2018
There are goals in his boots, and the hope is of course that Klopp will help him harness the undoubted talent he has even further.
Add in the penalty and striking prowess of Fabinho, and another addition along the lines of Nabil Fekir who can play between the lines, and the numbers from midfield could go up even further.
Of course, it's a two-way process in midfield, a balancing act to manage.
The forwards have been so prolific for Klopp in part because the midfield holds steady, doesn't gamble forward every two minutes, doesn't always necessitate their tracking back down the wings.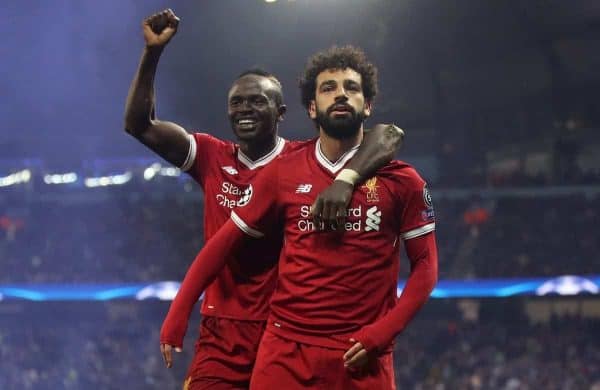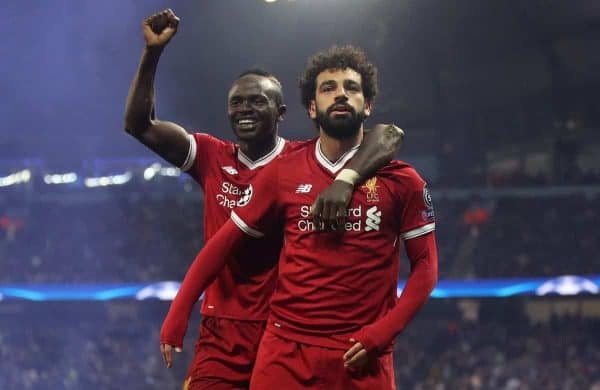 That will have to be managed, and it cannot be expected that the front three maintain their strike rates, a new forward adds 15 of their own and the midfielders all pitch in.
It simply cannot happen, even this Liverpool team can't score 300 a season.
But adding the critical extra few can make a difference, an important difference, particularly in those matches where the opposition defence frustrates the front line.
There's no question Klopp has already identified this as an area to improve, the all-but-confirmed targets the Reds are after is proof enough of that.
And if they settle well, and at least one makes a regular spot their own early on next season, the Reds could finally be looking at a goal return from the centre of the park reminiscent of Gerrard's explosion under Rafa Benitez.