Jurgen Klopp watched his side win 7-0 at Chester in a first pre-season friendly and commented on the displays of his two new signings afterward.
While Naby Keita's arrival was sewn up a year ago in anticipation of moving to Anfield this month, Fabinho was a shock signing at the end of last season.
Both have been enjoying their first days of training with the Reds this week, and the duo featured for 45 minutes apiece at Chester.
While the match itself wasn't really a challenge against sixth-tier opposition, playing in the style and system for the first time was the real positive.
The manager spoke after the game about their integration into the squad and the challenges they've faced early on.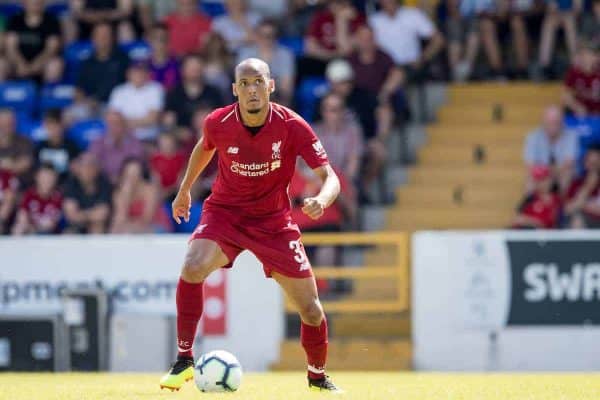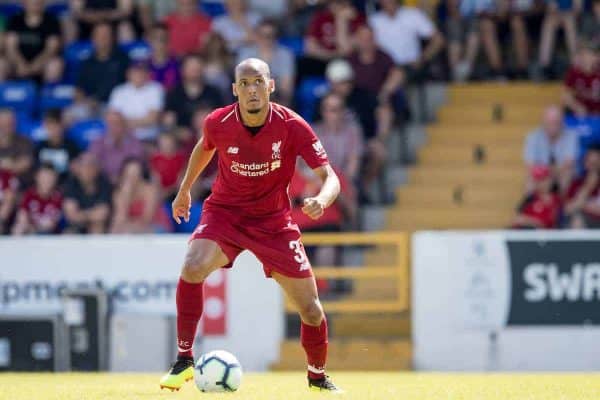 "It's hard for them. You know we always measure the heart rates and, if you don't speak the language, you already have a 100 [bpm heartbeat] when you listen to me!
"That's how the first week is but it's all good. Fabinho, today, was not too easy, it was not a good half and it was difficult to find his [way] in the game.
"Naby did much better second half but that's how it is. We know about the quality, we don't test these boys, a few others had a test.
"The young lads need to show up in games like this, 100 per cent, but they have another two/three games to do so."
Two new additions for the centre of the park, it's expected that both Keita and Fabinho will quickly become key players for the Reds—though Klopp hinted one might take somewhat longer than the other to adjust.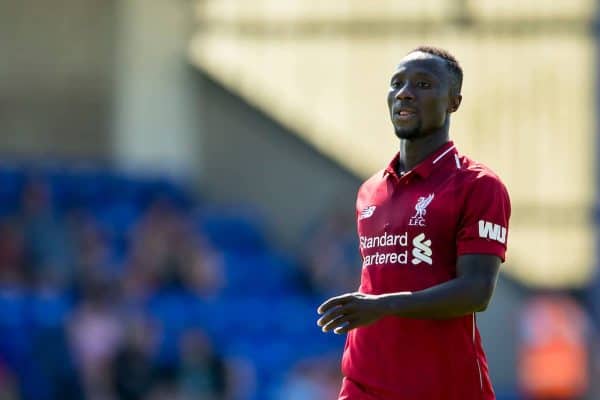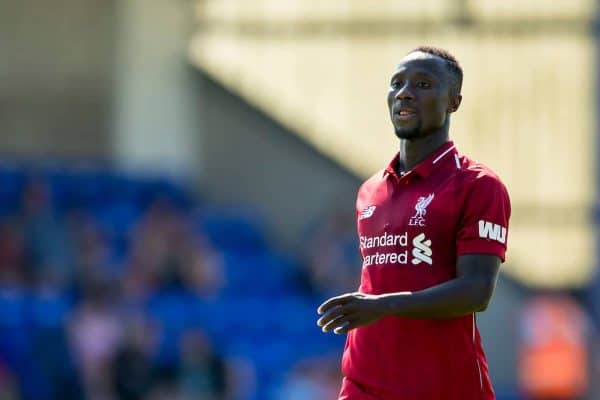 "Naby comes from Leipzig, knows the football philosophy, it's a very similar one. [He is] very sharp in the challenges, very quick in mind in these situations for counter-pressing, it looks kind of natural, which is good.
"Monaco played a completely different style so Fabinho probably needs more time to adapt to that.
"But he is a fantastic football player as well; a good passer, speed is good, challenges are good – a proper defensive midfield player with the opportunity to be [in defence] as well, which is good.
"If you want to be part of our squad you need to be good, and these two boys are."
With a debut out of the way it'll be more about learning their roles in the side going forward and adapting to the style of play.
As the summer goes on and more first-team players become involved, it's a sure bet that both arrivals will be able to display their talents more regularly and showcase why they were pursued by Klopp and Co.