Liverpool are pushing ahead with a move for Roma goalkeeper Alisson, and though it will require a world-record fee he is worth the outlay.
News broke on Tuesday afternoon that the Reds have made a £62 million bid for the Brazilian.
Talks are ongoing between the two clubs to complete a deal for the 25-year-old which would make him the most expensive goalkeeper ever, with Roma seeking £66.6 million.
This would eclipse the £35 million paid by Man City to sign compatriot Ederson from Benfica last summer, and double the £33 million fee Juventus required to sign Gianluigi Buffon from Parma back in 2001.
Liverpool have been consistently linked with Alisson throughout the summer, but until now a deal had seemed a long way off with reports suggesting Danny Ward would be given the chance to step up as Jurgen Klopp's new No. 1.
Now that advanced negotiations are underway with Roma, here is an in-depth look at why Alisson is worth breaking the bank for.
Alisson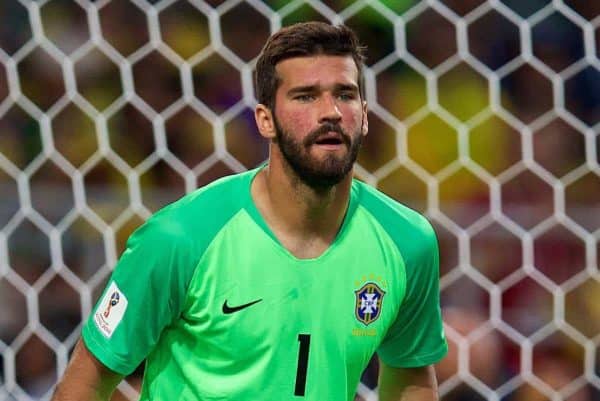 Position: Goalkeeper
Club: AS Roma
Nationality: Brazilian
Age: 25
Height: 6'4″
Strengths: Shot-stopping, distribution, aerial duels
Putting an End to the Karius Debacle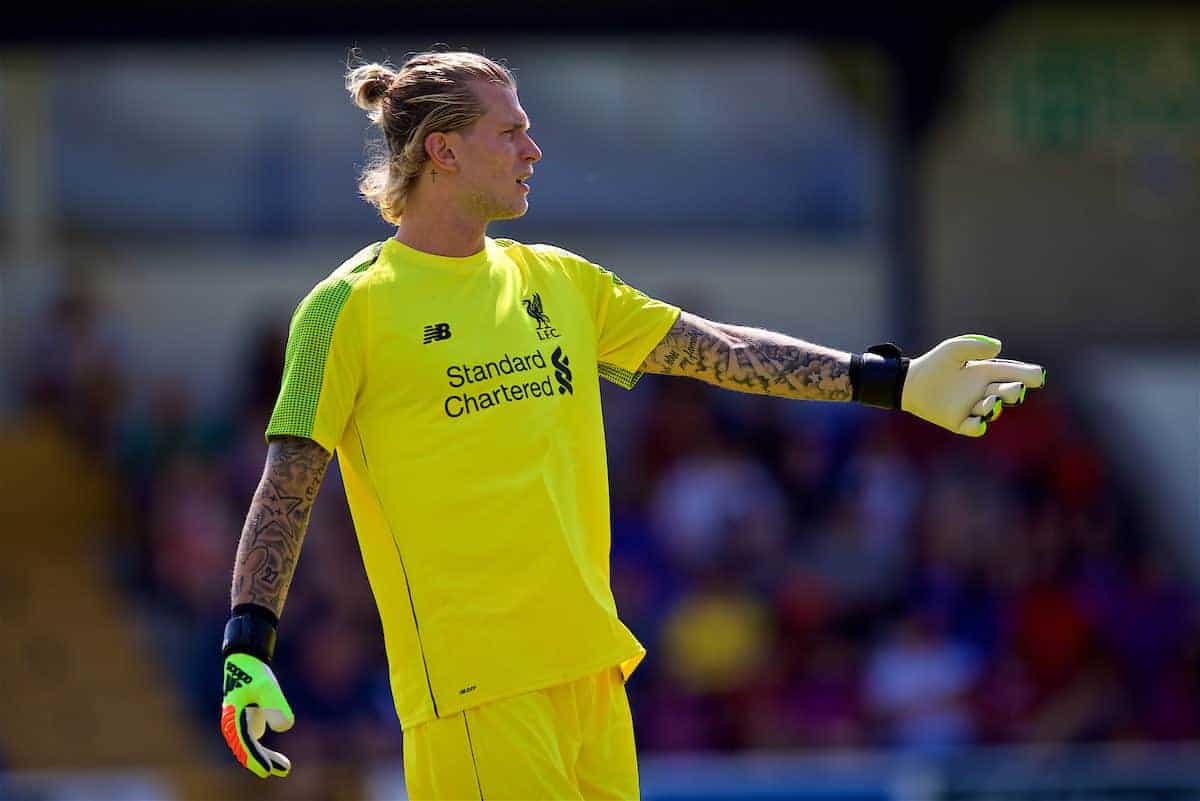 Since Loris Karius' Champions League final nightmare, Klopp has publicly stood by the player, suggesting that he would not simply be bombed out because of one awful performance in such a high-profile contest.
That's the way Klopp works as a manager, however, and his words of support should be taken with a pinch of salt.
He will privately be all too aware of the unavoidable scrutiny facing Karius heading into the new season, and that a significant proportion of supporters would struggle to come to terms with him still lining up as first choice after his errors against Real Madrid.
That's without the inevitable ridicule Karius would have to face from opposition fans across the country, something which is already widespread across social media.
It's a huge mental challenge for anyone to face, and it's not a situation Liverpool need to be putting themselves in, both for the sake of the club and the player himself.
Karius might have performed reasonably well throughout the latter half of last season up until the final in Kyiv, but concerns about his ability to be Liverpool's long-term No. 1 stretched back far beyond that.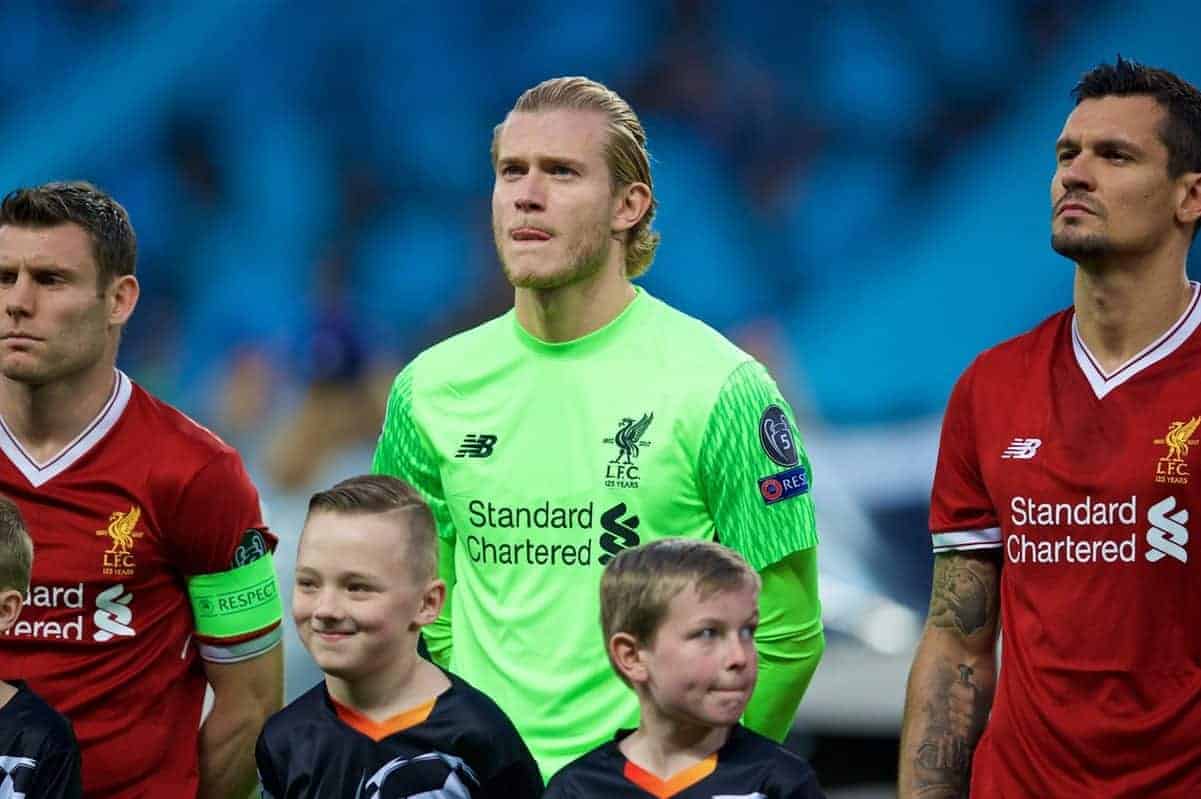 The thought of him starting in another high-pressure game—a cup final, for instance—is not one many want to contemplate.
He's the obvious weak link in the side, and the most crucial position to upgrade if Liverpool are to mount a serious challenge on all fronts.
Keeping him as first choice would be an enormous gamble on Klopp's part, and one which can be avoided by signing a genuine top-class replacement in Alisson.
A World-Class Shot-Stopper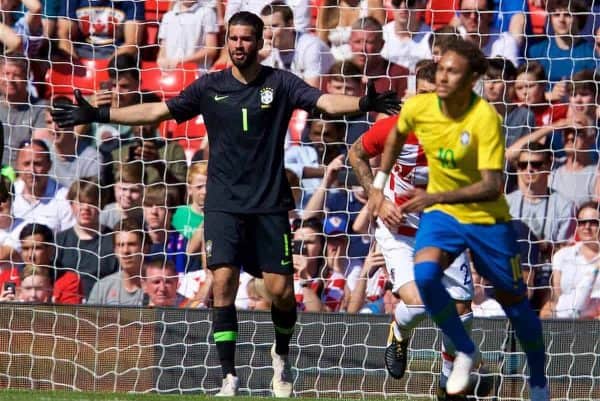 Rated by WhoScored as the best goalkeeper in Europe last season, and starting every game for Brazil at the World Cup, Alisson is the best stopper Liverpool could realistically sign this summer.
Only Pepe Reina kept more clean sheets (18) than Alisson (17) in Serie A last season, and his saves-to-goals ratio of 3.41 stacks up impressively when compared to the likes of David de Gea (3.46), Thibaut Courtois (2.10), Ederson (2.17) and, most significantly, Karius (2.0).
His overall save success rate of 80.1 percent was the highest of any goalkeeper in Serie A, and second only in the world to Jan Oblak (85.8 percent), while he also successfully claimed 90 percent of corners he attempted to win.
One of the most valuable metrics to measure shot-stopping ability is Expected Goals Against (xGA), which uses an algorithm to calculate the likelihood of any given shot from a particular position to be scored.
If a goalkeeper performs at the same level of xGA, that means he would save all the shots he should be expected to save.
Alisson remarkably outperformed his xGA in 30 out of 37 Serie A games last season, conceding 9.46 fewer goals than a typical goalkeeper would be expected to from the shots he faced.
Therefore he earned Roma 10.92 points they otherwise would not have won—effectively the difference between finishing third and sixth.
(Credit to @WC_LFC_Torres for an excellent, detailed thread on Alisson's statistics for Roma last season.)
Superb Distribution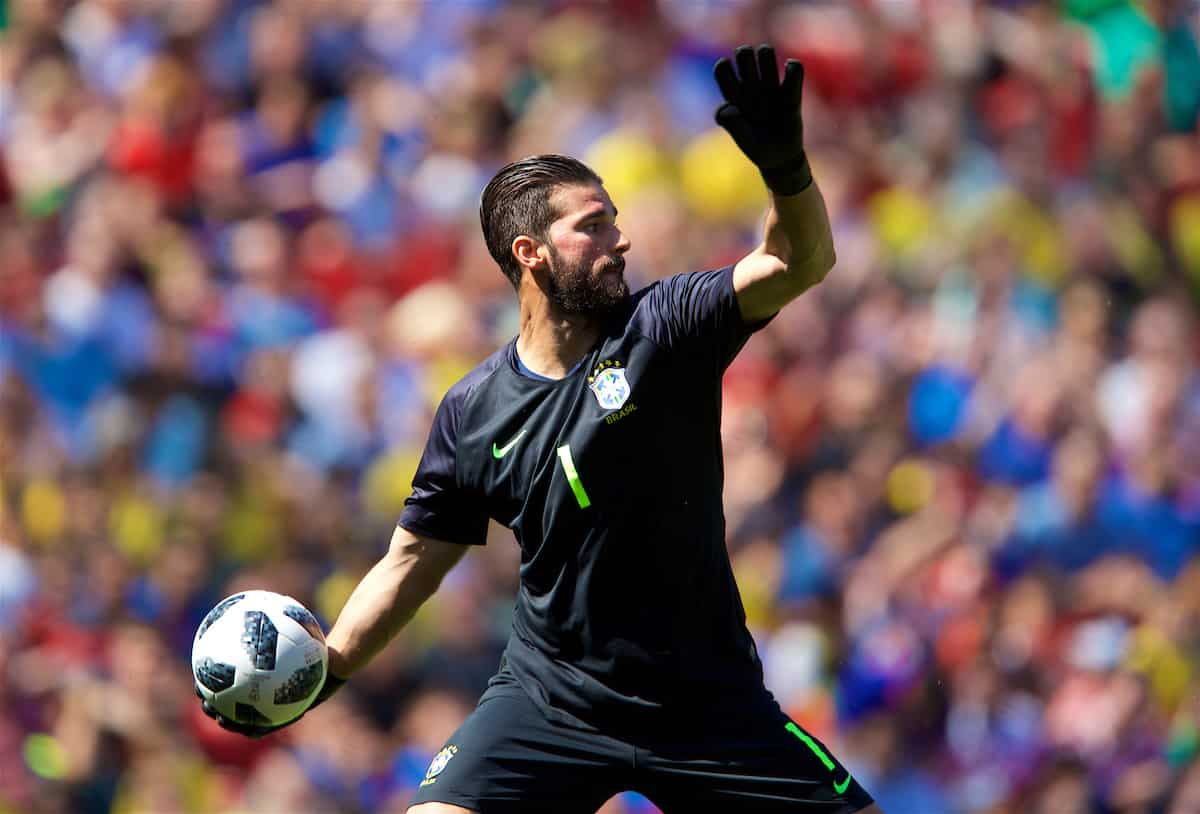 Alisson is far more than simply a fantastic shot-stopper, and for a side like Liverpool who enjoy the vast majority of possession in most matches they play, and with such a high defensive line, it's crucial for the goalkeeper to be comfortable on the ball and be able to distribute effectively from the back.
Quality in possession is one of Alisson's key attributes, as demonstrated by his forward pass completion rate of 77.4 percent last season (overall pass completion rate of 81 percent).
This was bettered only by Ederson (80.3 percent) in the Premier League, and was still significantly better than Hugo Lloris (66.9 percent)—the second highest in the English top flight.
Notably, Alisson's forward pass completion rate was vastly superior to Oblak (31 percent)—who Liverpool have also been linked to this summer—and while the Atletico Madrid 'keeper has the best save percentage in Europe, Alisson is arguably a better fit for Liverpool in terms of his composure and accuracy on the ball.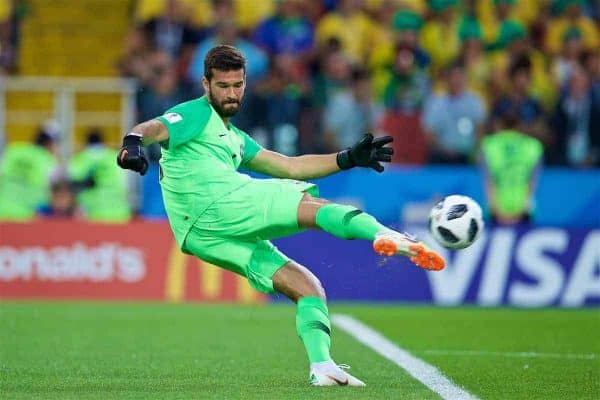 Alisson's long pass success rate of 66.3 percent is actually better than Ederson, currently the best ball-playing goalkeeper in the Premier League, while David de Gea languishes at 40.5 percent on that metric, and Oblak on just 34.1 percent.
This demonstrates Alisson's exceptional ability to rapidly launch counter-attacks with accurate long passes, which, given Liverpool's pace in transition, could be a hugely effective weapon.
Worth the World-Record Fee?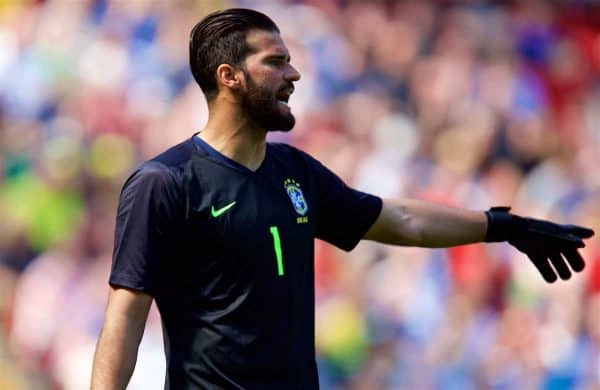 The question as to whether Alisson commands a world-record transfer fee for a goalkeeper is one which will attract plenty of attention should the deal be completed between Liverpool and Roma.
Many will argue it's an extortionate price to pay for a player who is not yet established at the very highest level.
However, for Liverpool it's a similar situation to the one they faced when purchasing Virgil van Dijk for £75 million.
Centre-back was a problem position Klopp clearly needed to address, and Van Dijk was pinpointed as the best possible candidate to fulfil that role for Liverpool.
It took longer than the Reds wanted, but Klopp remained patient and ultimately got his man.
There has been barely any mention of the price tag ever since, given how well Van Dijk has slotted into the side and improved Liverpool's back line immeasurably.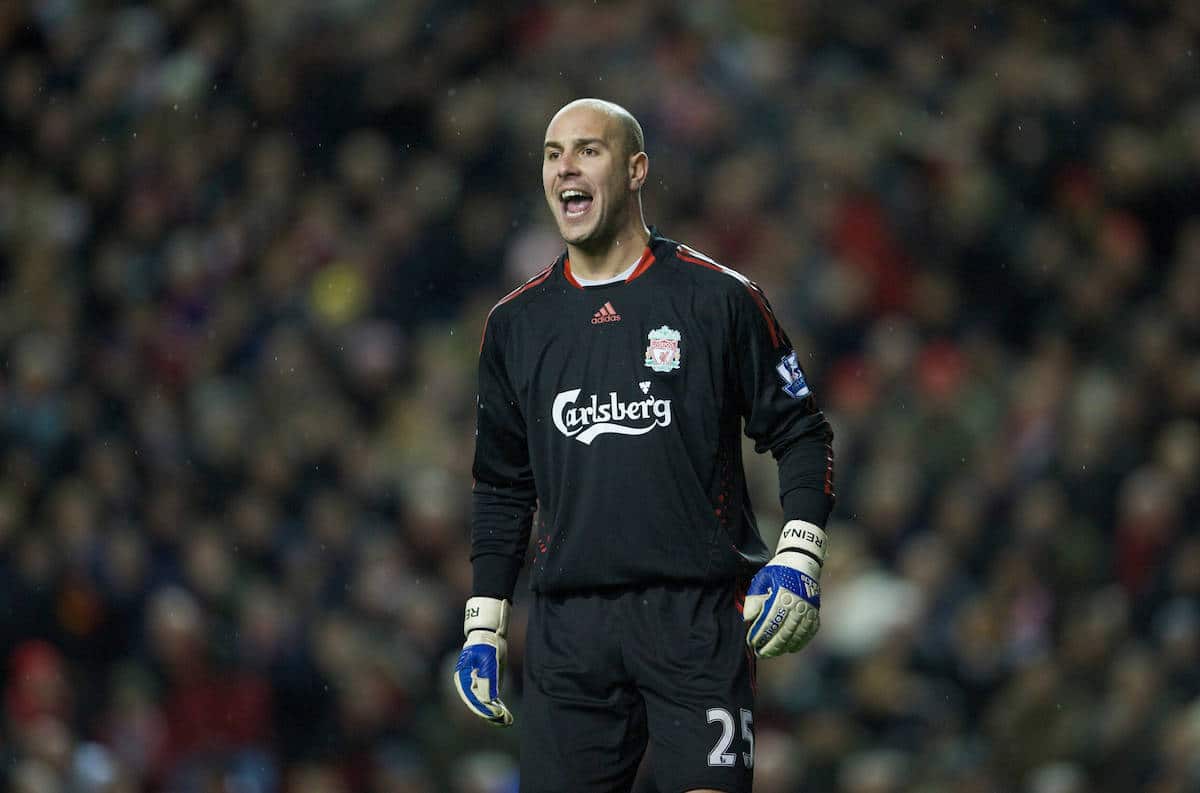 With Liverpool's goalkeeper situation, it has been a real problem position for far too long now, with neither Simon Mignolet nor Karius ever fully performing at a consistently high enough level.
You have to go back to the days of Reina in his prime for when Liverpool last had a genuinely top-class goalkeeper.
Alisson is still of a young age for a goalkeeper at 25, and could solve a crucial position for Liverpool for the next decade should he sign, representing another essential piece of the jigsaw as Klopp reconstructs the spine of his team heading into the new season.
Rather than goalkeeper being a position which creates nervousness and costs Liverpool points and silverware, Alisson's potential arrival could signal the start of actually gaining points through their goalkeeper for the first time in a long while.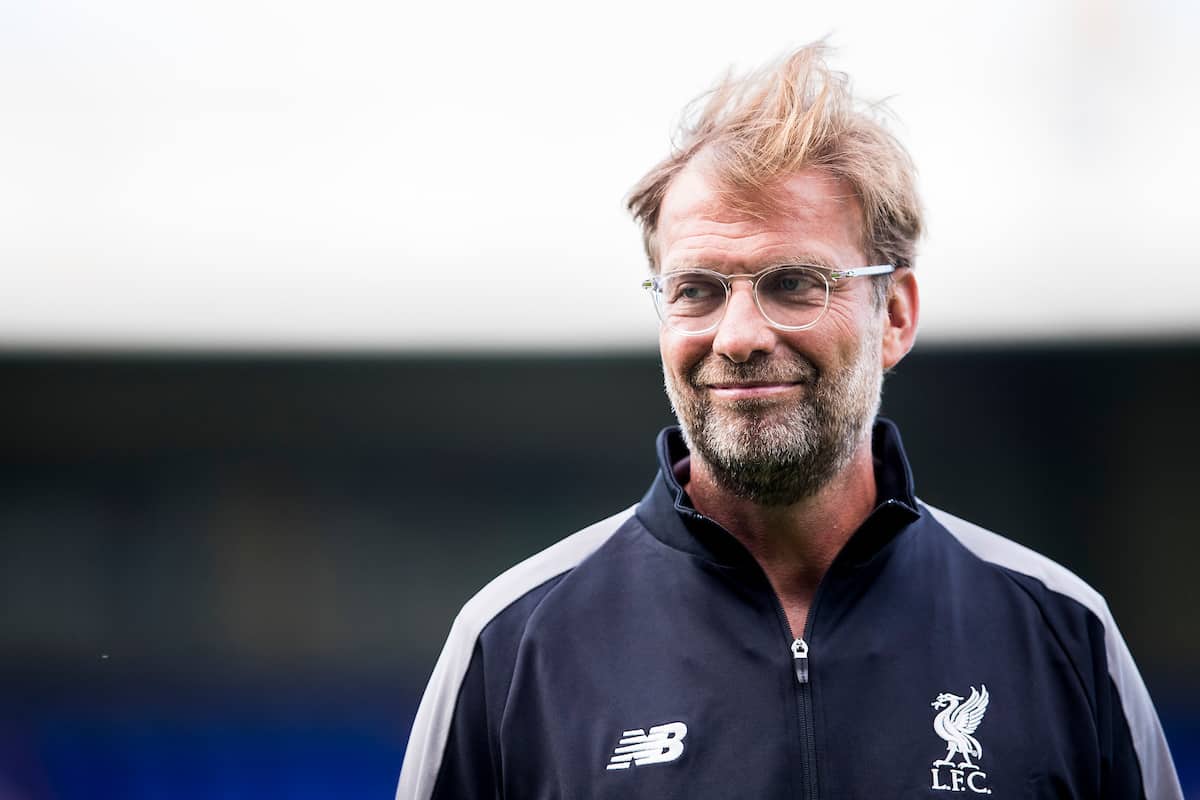 A defensive unit built around Van Dijk, with Alisson in goal and Fabinho and Naby Keita providing cover in midfield is a hugely exciting prospect.
And while the fee for Alisson might initially raise a few eyebrows, it's a potentially game-changing signing which could elevate Liverpool to the next level and bring their defensive unit closer in line with the quality of their world-class attack.