Liverpool's latest signing, Alisson, is due to make his non-competitive debut against Napoli on Saturday; here's a detailed look at what to expect from the Brazilian goalkeeper.
A long-standing problem position has been finally filled, as Jurgen Klopp made Alisson his stopper of choice for the coming campaign.
The move from AS Roma sees Alisson follow the same path as Mohamed Salah took—and if the new Anfield recruit can have a similar impact to the Egyptian, at the opposite end of the pitch, the Reds will be in good hands.
To find out more about just what fans should expect from Alisson ahead of his first appearance for the club, we spoke to Roma writer John Solano (@Solano_56).
You've watched Alisson closely; if you had to pick only one, what would you say his greatest asset was?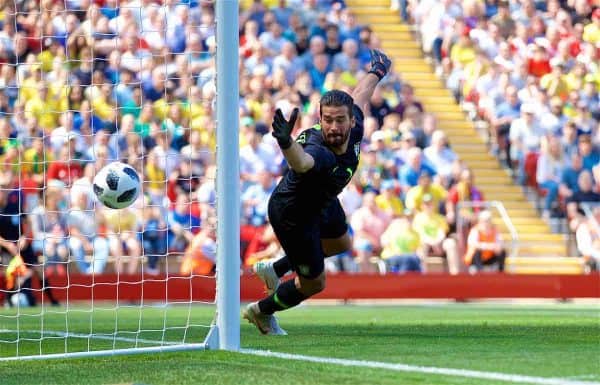 His greatest asset is, without question, his reactions.
He singlehandedly earned Roma points in several matches throughout the season thanks to his incredible reflex saves—his performances against Atletico Madrid and Napoli are the two that stick out in my mind.
What are his biggest weaknesses and where must he still improve?
It's difficult to find a glaring weakness in his game.
I wouldn't call it a weakness, but as I maintained with Salah, he will need time to adapt to the pace of the league given that the Premier League isn't nearly as tactical as Serie A.
When he took over from Szczesny was there hesitancy from fans at selecting the No. 2, or was his quality already known?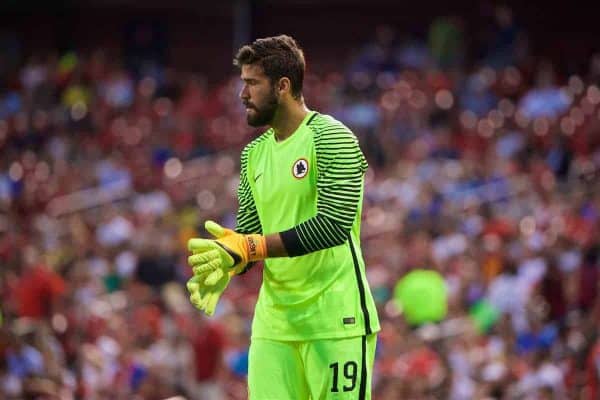 His quality was already known, though, many did not expect him to reach the level that he did this past season.
Alisson played a bit-part role in his first season at the club, but when he had his opportunities, he showed that he was strong.
An important factor for Liverpool fans, perhaps: what's his mentality like? How does he bounce back after mishaps or disappointments?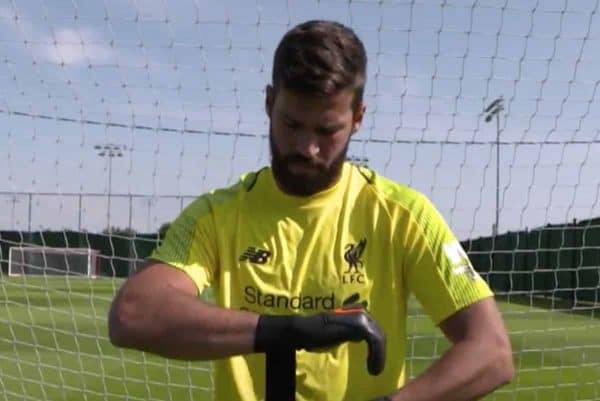 Alisson's mentality is quite steady; he never allows himself to get too high or too low, he's a very even-keeled individual.
Even when Roma were playing poorly at times, he didn't allow his emotions to overtake his performance.
Give us your thoughts on Alisson's aerial ability: crosses, set pieces, coming off his line and deep into his area.
Alisson commands his area very well.
It's difficult to find any faults in his game; he could perhaps work on his positioning but otherwise, he's very calm and composed on set pieces.
Given his incredible reactions, his ability to save penalty kicks is also a massive, massive bonus.
Finally, tell us a little more about Alisson's own style and approach in the role.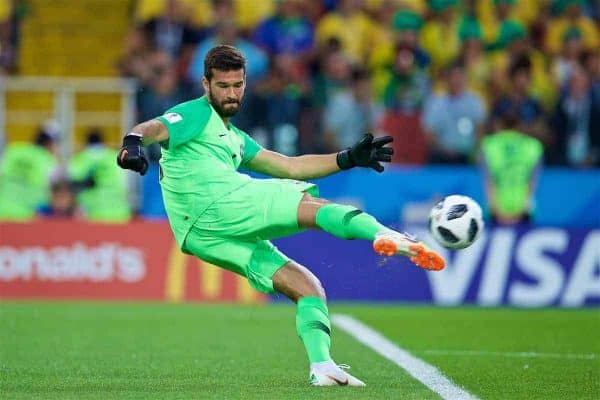 His ability on the ball is something I've never seen from a goalkeeper.
I don't exaggerate when I say he was probably better on the ball than some of Roma's midfielders last season—his composure on the ball is world class.
He is sensational in picking out his attackers with a long throw or a long boot of the ball. I still think his reactions are the strongest part of his game, however!