Jurgen Klopp has stressed that both his Liverpool squad and the Anfield crowd need to show Southampton respect after Tuesday night's Champions League win.
The Reds take on Mark Hughes' 13th-placed Saints on Saturday afternoon, on the back of a euphoric 3-2 victory over Paris Saint-Germain.
In the midst of a high-profile seven-game run, this was highlighted as the only 'easy' fixture for Liverpool, but it is one that they still must win.
There is the threat of complacency at Anfield this weekend, but Klopp is confident this will not be the case for Liverpool—and is hoping supporters will react similarly.
"The next one is the most difficult one. That's Southampton, coming here, I'm pretty sure with a clear match plan, and we have to find solutions again," he said.
"Are we ready to create the best atmosphere of all games so far? That would be cool.
"We play at 3pm, maybe after half-time it could be dark, then we have a kind of European night.
"I remember when people spoke to me about the next seven games, two or three weeks ago, nobody mentioned Southampton—that's funny.
"I always had to remind them. That's the challenge, not for us, but being focussed on the next game—that's the job for us to do.
"Working for the little advantages for us, really working, finding different solutions, staying angry, that's it.
"We have to be really in the situation, constantly, for us nothing changed."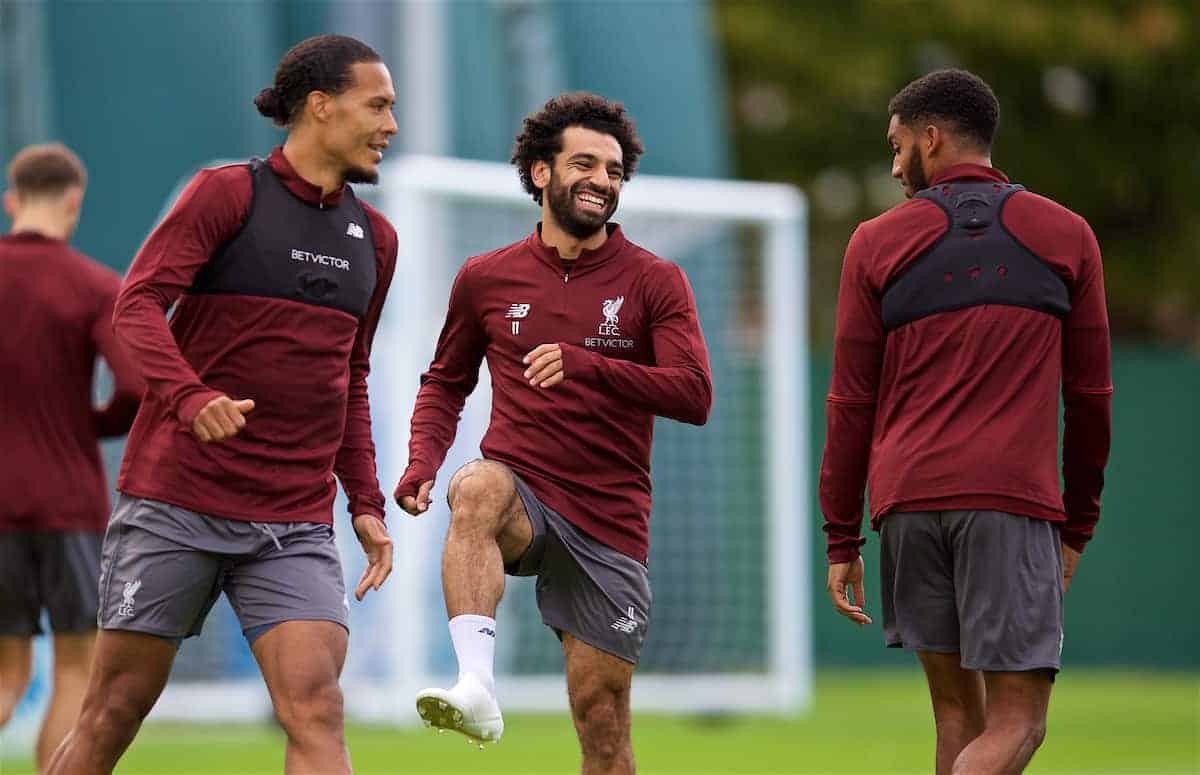 There is clearly a positive mentality throughout the squad, after winning their first six games, but Klopp is adamant this would not see them underestimate Southampton.
In explaining this, he hinted at his tough side, urging his players not to take their foot off the gas or they could face punishment.
"The mood is really good, it was from the start. It not like we're flying in training," he added.
"If I saw somebody lose focus, I can be really angry about that.
"So far, nobody gave me the chance to do so, or I didn't have to do it so far, but it still can happen.
"Being 100 percent in the game, showing Southampton how difficult it is to go to Anfield, that's the job we have to do."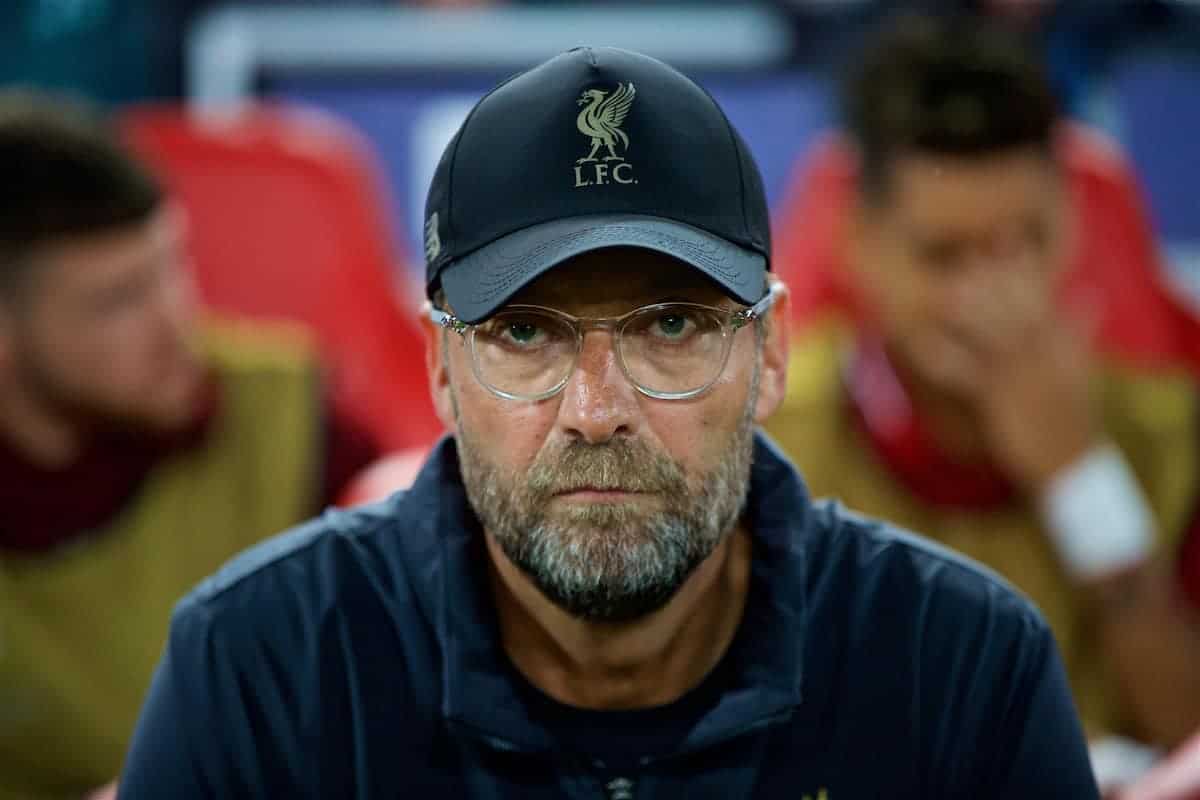 In the buildup to Saturday's game, Press Association Sport revealed how Liverpool are the worst of the Premier League's 'big six' in terms of picking up points after European games.
But with Southampton also playing on Monday night, and the Reds' record already improving of late—as with early kickoffs too—Klopp predicts a level playing field.
"It's always difficult when one team plays during the week and the other team doesn't," he conceded.
"In this case, Southampton played on Monday night—a game less, but they played one day before us.
"Saturday to Tuesday to Saturday won't be a problem focus-wise.
"The game from Tuesday night, in an empty stadium, we have no chance to get a point, that's the truth.
"The people made the difference. Together with the boys, yes, but the people made the difference.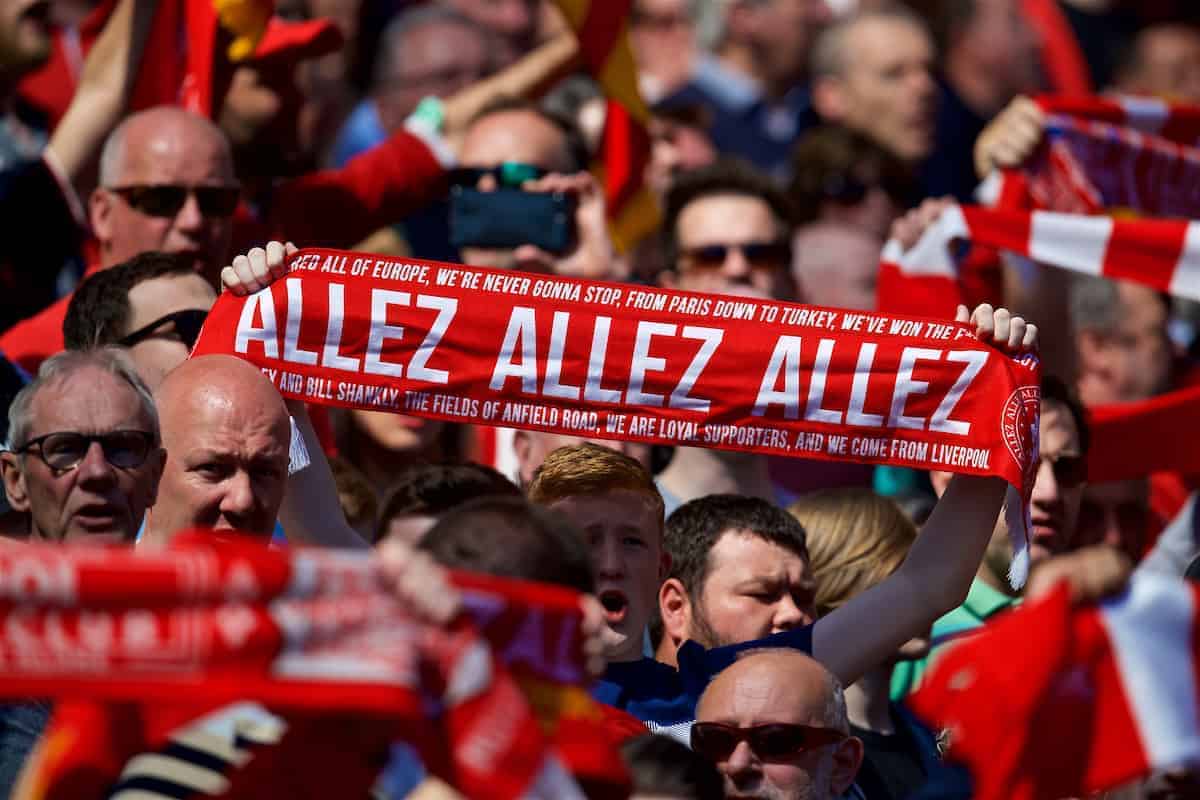 "Now we need to all show we can switch between situations. The boys deserve a brilliant atmosphere, not just a good one, and that's what we need against Southampton.
"This league doesn't wait for you, if you want to be somewhere in the first part of the table you have to win from the first day.
"Nobody is tired in the moment. We will be ready tomorrow, but we still have to show it, that's all."