Jurgen Klopp has reflected on a last-minute tackle from Rafa Camacho on Wilfried Zaha that he claims could be the "most important challenge of his life."
Camacho made his Premier League debut as a 94th-minute substitute in Saturday's 4-3 victory over Crystal Palace, replacing Mohamed Salah with the score at 4-2.
Max Meyer had reduced the deficit for the visitors soon after, forcing the Reds to hold on for the three points as their opponents pushed for an equaliser.
Zaha was the key threat for Palace throughout, with his pace and skill on the left flank setting up Andros Townsend's opener and forcing makeshift right-back James Milner into two yellow-card fouls.
Milner's exit ultimately prompted Camacho's introduction, and in the dying seconds the 18-year-old made a vital tackle on Zaha in the penalty area that left the Ivorian clenching his fists and Klopp pumping his.
"I told him immediately after the game that he'd already made the most important challenge of his life," Klopp told the Liverpool Echo.
"I'm not sure he really got it—he looked at me like 'what is he talking about?'—but it was really massive."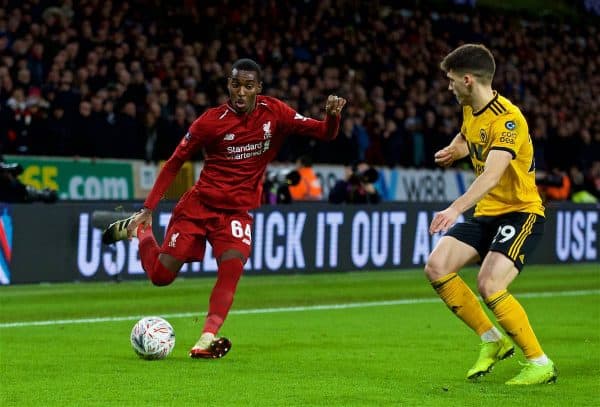 The manager went on to explain how, while Camacho had produced "similar situations" in this new role as a right-back before, he still needed to adapt his "offensive mindset," using Andy Robertson as an example.
"He's good in defensive challenges. He's an offensive player in his mindset and everything but look at our full-backs and where are they most of the time? You need these offensive skills," he added.
"On the other side there will be moments when you are alone on the pitch against a world-class player and they are looking to nutmeg you or whatever.
"It is the learning process Robbo went through. He was a fantastic left-winger but played full-back and now he is a full-back. That's really cool.
"I was really happy in that moment but I have seen similar situations from [Camacho] before."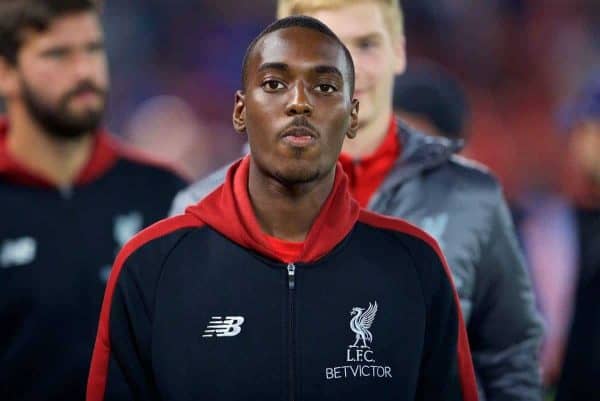 After Saturday's win, Liverpool are heading to Dubai for a warm-weather training camp, but plagued with injuries and now Milner's suspension, there are few options at right-back.
Trent Alexander-Arnold, Joe Gomez, Fabinho and Ki-Jana Hoever are all out, and in his post-match press conference Klopp said "it would have been a massive challenge if we should play on Wednesday and Saturday again."
Fortunately, the Reds are not in action again until January 30, when Leicester travel to Anfield, and the hope will be that at least Fabinho is back to fitness.
But if not, it could be that Camacho follows up his league debut with his first start, and though this could be seen as a gamble, Klopp said "we have to use the resources we have already."
"Tell me a player who can play right-back and other positions as well better than our boys like Rafa can do?" he challenged.
Klopp revealed that Alexander-Arnold "will be back early," but the trip to West Ham on February 4 is more likely, meaning Camacho could well start against the Foxes.