Mohamed Salah has revealed Liverpool's squad voiced the need to show their mental fortitude to turnaround the half-time deficit against Crystal Palace.
Liverpool's dramatic 4-3 win over Palace on Saturday was one which extended their lead atop of the table to seven points, but it was also a rare occasion whereby the Reds were behind at half-time.
Only on four occasions this season have Liverpool found themselves in a losing position at the break league games this season, three of which they went on to collect at least a point.
The fifth time, and only the second at Anfield, arose after Andros Townsend hit the back of the net with a well-executed counter-attack to give the Eagles a lead at the interval.
Jurgen Klopp's men came out of the break with renewed vigour, twice finding the back of the net in the first eight minutes of the second half through Mohamed Salah and Roberto Firmino.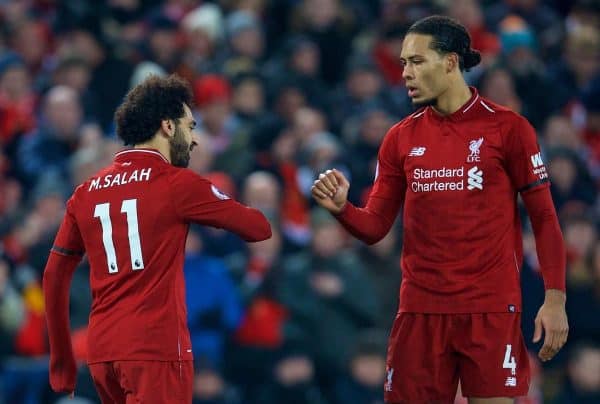 The Egyptian's goal proved the catalyst in securing another invaluable three points as despite the Eagles going on to equalise through James Tomkins, Salah's 50th Premier League goal and Sadio Mane's strike proved to be enough.
And after the game Salah revealed how the squad discussed the need to be "mentally strong" during the break in order to turn their fortunes around.
"We expected before the game that the game was going to be very difficult.
"First half they played well and they played well also [in the] second half but they were staying [close] to the box and it was a tough game. But in the end the most important thing for us is the result and we had a good result.
"We conceded three goals, it's hard a little bit but we have to accept it. This is football and we have to live with that.
"We talked to each other [at half-time] that we had to be strong mentally because this is a tough time.
"This is the most important time for us, when you are struggling you have to be strong in mind, so we talked together and the manager also gave us information and we played well and we deserved the game."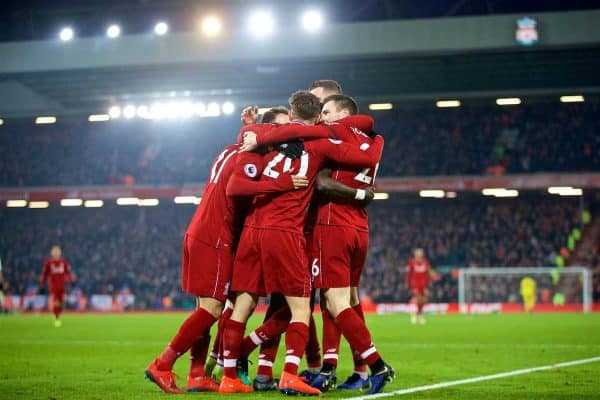 It was a sentiment echoed by Klopp in his post-match press conference, as he revealed he encouraged his side to "stay positive" and not lose their "nerve".
"I told the boys most importantly we have to stay positive and we are not allowed to lose [our] nerve, there is no reason for it, nothing happened.
"We have to improve a few things and do a few things again and again, and of course we have to protect – especially the left wing extremely well and we need to be there and to win the ball back there.
"And the boys did it. You always need a bit of luck in football but it was not too necessary and the boys deserved these three points in a very difficult game."
The Reds will now head to Dubai for a warm-weather training camp as an 11-day spell without a game now awaits before Leicester's visit to Anfield on January 30.