Jamie Carragher voiced familiar concerns over the state of the Liverpool squad at a crucial stage of the season, after Monday's 1-1 draw at West Ham.
The Reds took to the field at the London Stadium without a host of first-choice starters, with Joe Gomez, Dejan Lovren, Trent Alexander-Arnold, Jordan Henderson and Gini Wijnaldum all injured.
Jurgen Klopp revealed after the game that James Milner had not been in his plans to start prior to knocks for his fellow midfielders, and the vice-captain travelled separately due to being unwell.
And he added that Virgil van Dijk had lost four kilos after picking up an illness on the mid-season trip to Dubai, leaving few specialist defenders fully fit at this stage.
Drawing with the Hammers should not be considered a disastrous result, but after also dropping points to Leicester the gap between Liverpool and Man City is tightening, and Carragher highlighted some key issues after the game.
"I said yesterday Manchester United have a better squad than Liverpool. People may have thought it was a strange thing to say but I think we're seeing little signs of it," he told Sky Sports.
"On the right back situation: Klopp's made a mistake letting Clyne go.
"I know there were a couple of injuries but you don't need to let him go. Keep him there.
"At the moment James Milner has played there twice now and watching him you can't quite believe he played left back so well for so long. He looks like someone completely out of position.
"Keita, who he paid big money for, looked quiet and keeps losing the ball. Firmino doesn't look himself. Salah we didn't see anything from tonight.
"I think that's a worry going forward, not in terms of this pressure in the lead, more that when there's a few injuries in different positions it doesn't look like that solid Liverpool side we've seen for the last few weeks."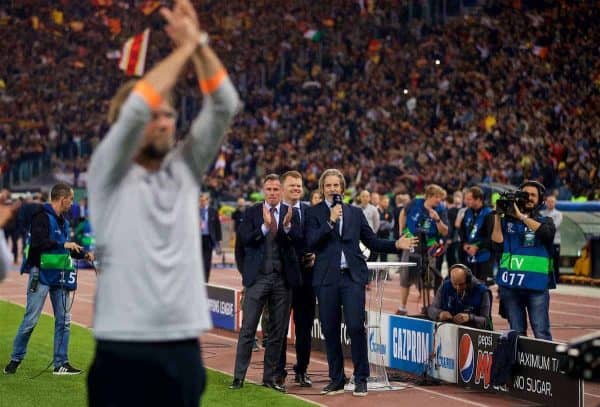 After 25 years at the club, Carragher is a Liverpool supporter, and in his role as a pundit on Monday Night Football he urged West Ham captain Mark Noble to produce a similar performance against City later this month.
His perspective mirrors that of many fans, as with injuries mounting up on Merseyside it seems as though Klopp has left himself short in the title race.
Allowing Nathaniel Clyne to join Bournemouth on a loan deal on January 4, with no obligation to buy, was widely criticised on the Kop, and is a decision undermined further by Gomez's long-term absence.
Carragher touching on Milner struggling out of position, and the likes of Naby Keita, Roberto Firmino and Mohamed Salah all underperforming of late, is pertinent too.
He did make an interesting point, however, in that if Liverpool were to fall behind City or even Tottenham, it could play into their hands.
Whether Klopp's side are better suited as underdogs is up for debate, as supporters would no doubt prefer to maintain a strong lead at the top, but it is certainly an angle worth considering.