Liverpool look set to re-visit North America for their main pre-season tour this coming summer, rather than head to Asia as had been expected.
In recent times, the Reds have alternated between America and Asia for their main summer pre-season training camps, but look set to return to the USA this summer.
Last summer the Reds were in America and played games in North Carolina, New Jersey and Michigan, while in summer 2017 it was Hong Kong.
But instead of heading back to Asia this time around, Neil Jones reports that the Reds will be doubling down on another warm-up campaign Stateside.
While International Champions Cup participation is not yet confirmed for the summer, it's expected the Reds will once more be involved in the pre-season tournament.
Liverpool are likely to play one game at Fenway Park, home of owners FSG's baseball side Boston Red Sox. They last played at the famous stadium in 2014 under Brendan Rodgers, against AS Roma.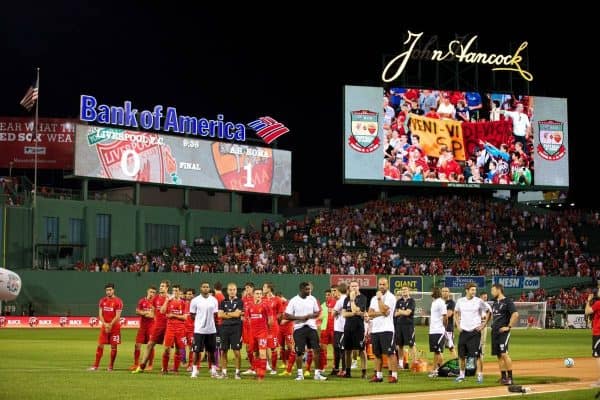 There is further expectation that New York and Chicago will be on the agenda for other games, where the Reds played last in 2016.
Last summer saw over 100,000 fans gathered to watch the Reds beat Manchester United 4-1 in Michigan.
James Pearce reports that the club's owners are keen to allow Jurgen Klopp the best possible preparation ahead of the 2019/20 season and the manager feels a trip to the States is far more beneficial.
Klopp prefers to have a 10-day training camp in one location, and visiting America offers a better opportunity for this.
With the Reds challenging on multiple fronts for major honours, it's imperative that the manager feels everything is in place for success.
And given pre-season sets the foundations for the campaign ahead, it's great to see the club putting on-pitch progress first, while still catering to the many fans who will support the team on tour.