Andy Campbell offers an in-depth look at the title run-in, with Liverpool's opponents and historical context given statistical value.
Matthew McConaughey once told me, "Time is a flat circle. Everything we have done, or will do, we will do over and over and over again forever."
He didn't personally relay this knowledge bomb on me. A restraining order saw to that…turns out McConaughey scares easy!
Rather it was through the vassal of Rust Cohle, his memorably tortured and verbose character in True Detective.
Channelling his inner Nietzsche, our good ole' boy Matty was basically leaning towards a pessimistic notion that we're forever destined to repeat the horrors of our lives.
And here we are. Again.
Liverpool find themselves in the red hot crucible of a title race and it's getting late in the day. We've been here before my friends.
Can we learn anything from the past? Can Klopp's Redmen break the circle and succeed where other modern iterations couldn't? Is Bran really the Night King? If I watch the Derby game playbacks ad infinitum, will Mo finally take one of those chances in his usual clinical fashion?
Undeservedly, given's Salah's reliable brilliance, I may have gone full "Laces out, Dan" when the second-half chance came and went!
Squeaky-bum time and other end-of-season cliches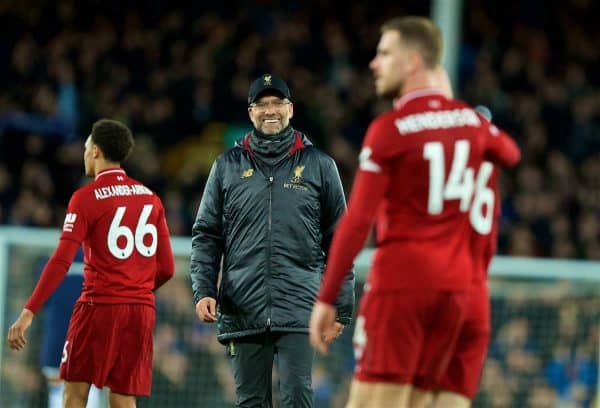 We'll have the answer to a couple of these questions by the middle of May, if not before.
A decent first-half performance against Everton was clouded by a second 45 minutes that lacked composure, control and precision.
Take heart that Liverpool are very much still in contention. The dropped points against Everton may prove costly come the end but we're not there yet.
However, we have reached that notoriously cliche-ridden stage of the season where pundits cover their lack of certainty with all-too-familiar tropes.
Teams with nothing to play for are cannon-fodder, on the beach by March. Minds are already on soaking up sun, shisha and hippie crack whilst being stalked by the Custis brothers.
Relegation battlers are no longer a walkover; instead, think Barcelona in their pomp with Shane Long becoming a nightmarish, DNA-spliced cocktail of Messi, Suarez and Pennywise praying on our worst fears.
And there's always one team tagged by Paul Merson as 'wearing skates on a downhill slope.' Proper "bag of revels" ain't they, Guv.
Is there any truth in these cliches? Or is it, as Stephen Fry once said, "it is a cliche that most cliches are true, but then, like most cliches, that cliche is untrue"?
Hard Eight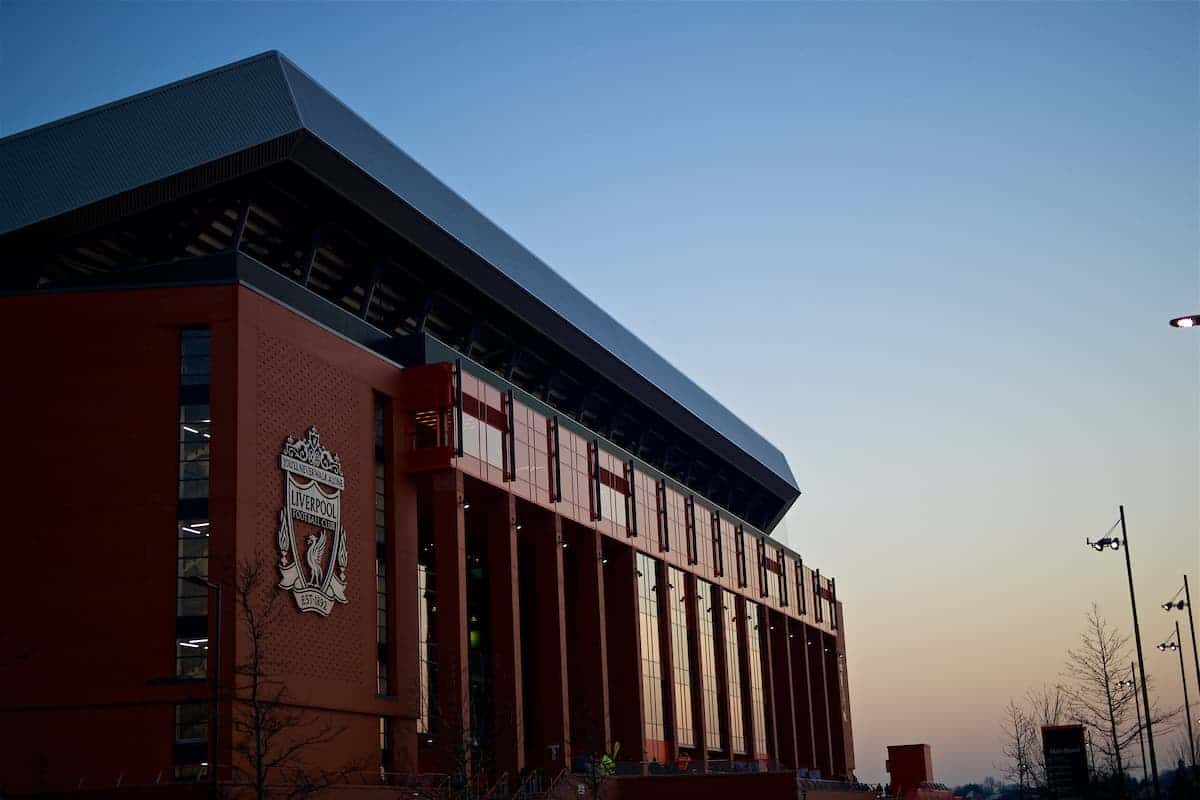 Given time restrictions (my work "politely" reminded me I'm not paid to write articles on football!) and the fact this weekend's fixtures are already looming large, I've focused on the final eight games of the season.
My analysis is based on the average points tally gathered by position over the last 10 years (2009-18) across this period of fixtures: Match Day 31-38.
Some predictable findings, some interesting and lots to consider for Liverpool—see the below table.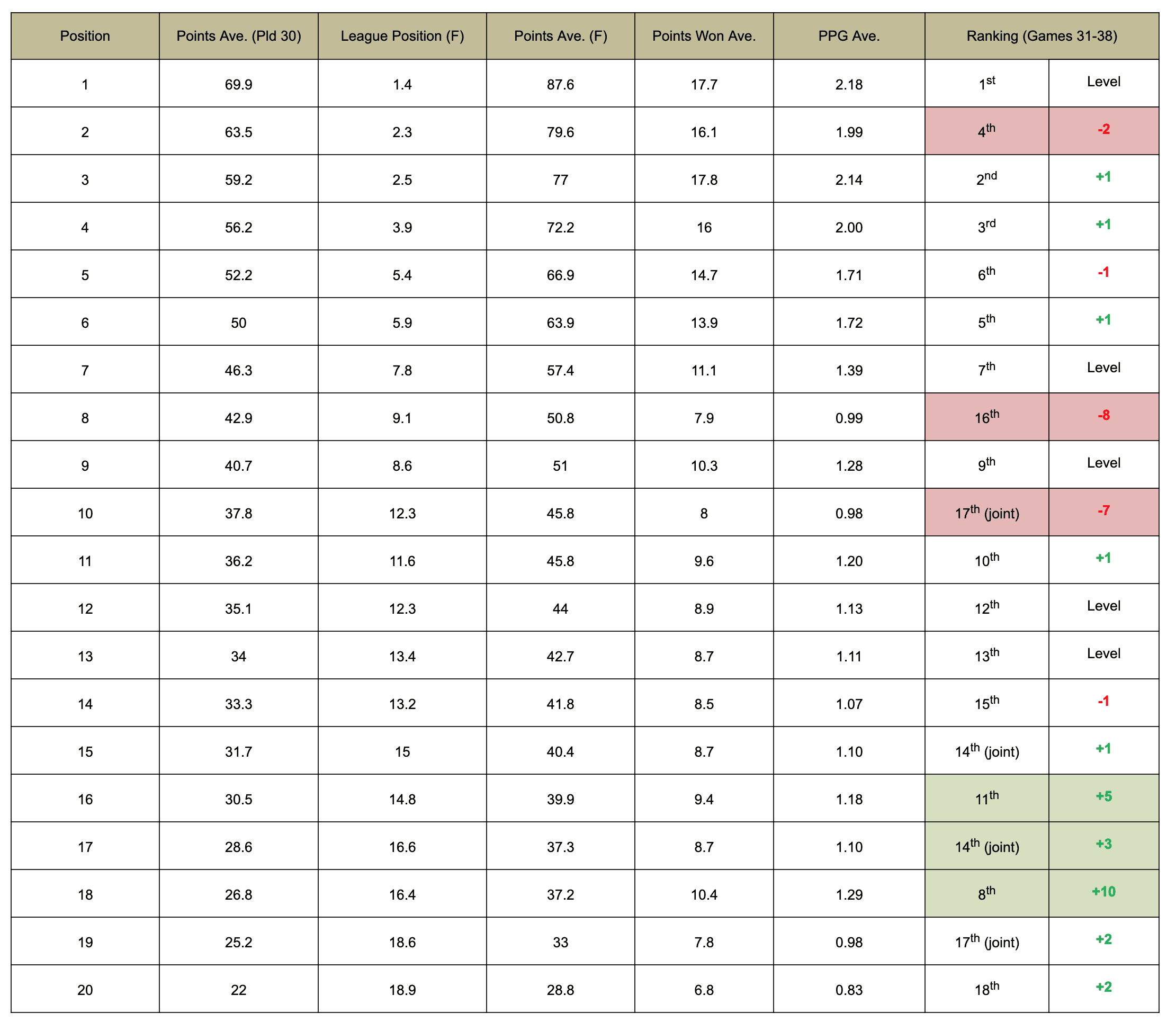 The Top Six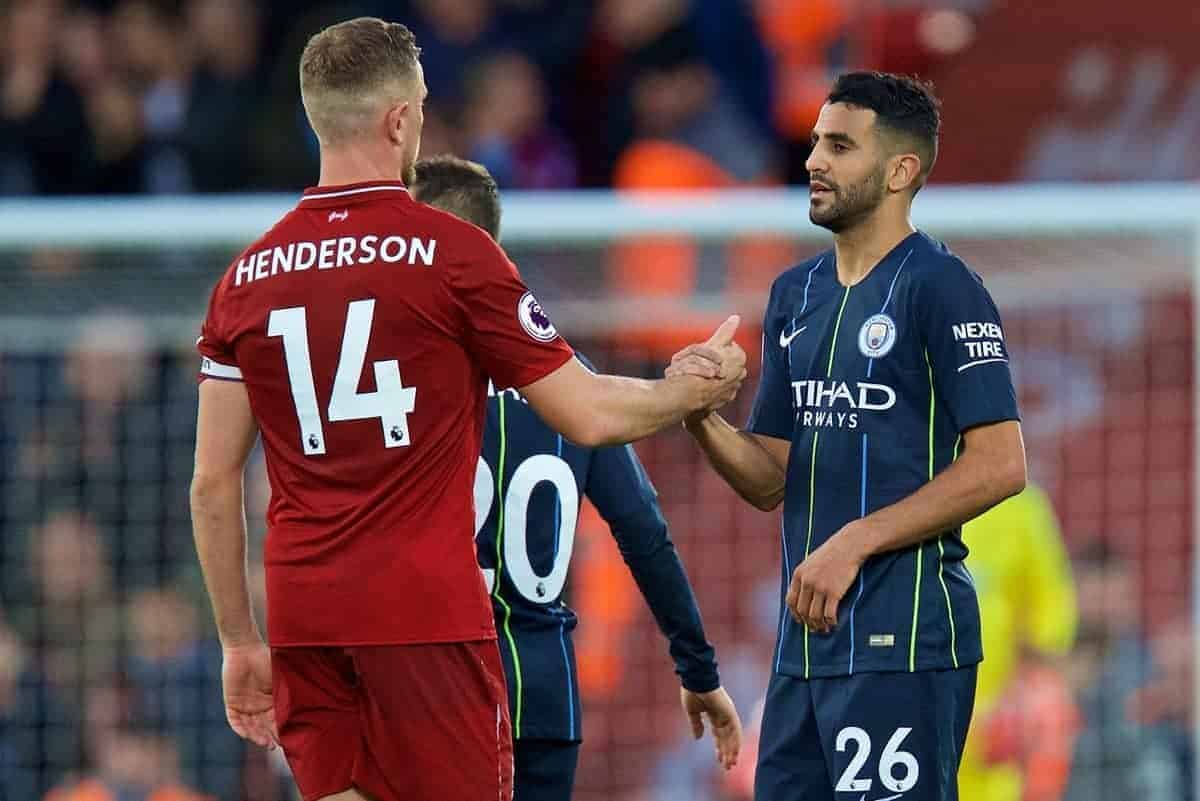 The 'big six' continue to pick up more points than anyone else, with five posting a points per game (PPG) average of over 2.00—and it's not surprising to see first place leading the way with 2.18 PPG.
The noteworthy finding here is the pattern for the side sitting in second position, who are outperformed by three of the top four at the wrong time of season.
The most plausible explanation is the impact of seasons where the top spot is all but gone. In six out of the 10 seasons analysed, the league winner triumphed by seven points or more.
With a Championship and Champions League places to be won, there's no sign of a 'mankini' or dialling it in among this group.
Remaining games vs. Top 6:
(H) Liverpool vs. Spurs, Sunday 31st March, 16:30
(H) Liverpool vs. Chelsea, Sunday 14th April, 16:30
Positions 7th – 15th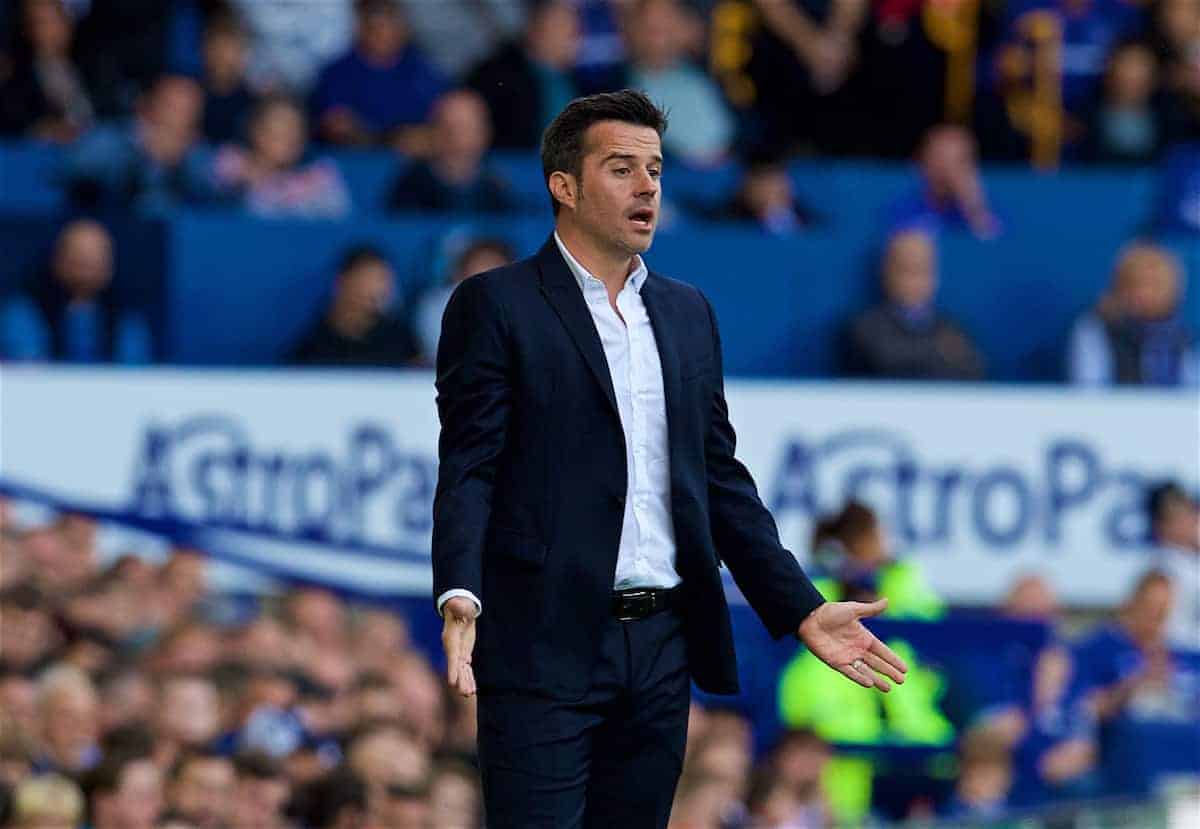 The teams positioned 8th and 10th are the stand-outs in this group—very much for the wrong reasons, fitting that cliche of having little motivation.
Aspirations of European football are typically out of their control at best. Being cynical, some may even prefer to avoid the Europa League.
An idea that seems strange, but is increasingly prevalent. Only 3 per cent of the teams in this group in the last 10 years have managed to jump into fifth or sixth place.
Teams 7th to 15th that reached 5th / 6th Position 2009-2018:


At the other end of the scale, the disappointment of relegation unfolded for a mere 7.8 per cent of this group (see the below table).
Again, this emphasises the idea that teams in this region of the table are largely safe from a sabbatical of unknown duration in the Championship or Europa League trips to far-flung places such as, erm…Aberdeen.
A less-than-honourable mention to Hull, who managed to relegate themselves twice from positions of relative safety.
Teams 7th to 15th that were relegated 2009-2018:


Remaining games vs. 7th – 15th positions:
(A) Newcastle vs. Liverpool, Saturday 4th May, 15:00
(H) Liverpool vs. Wolves, Sunday 12th May, 15:00
Positions 16th – 20th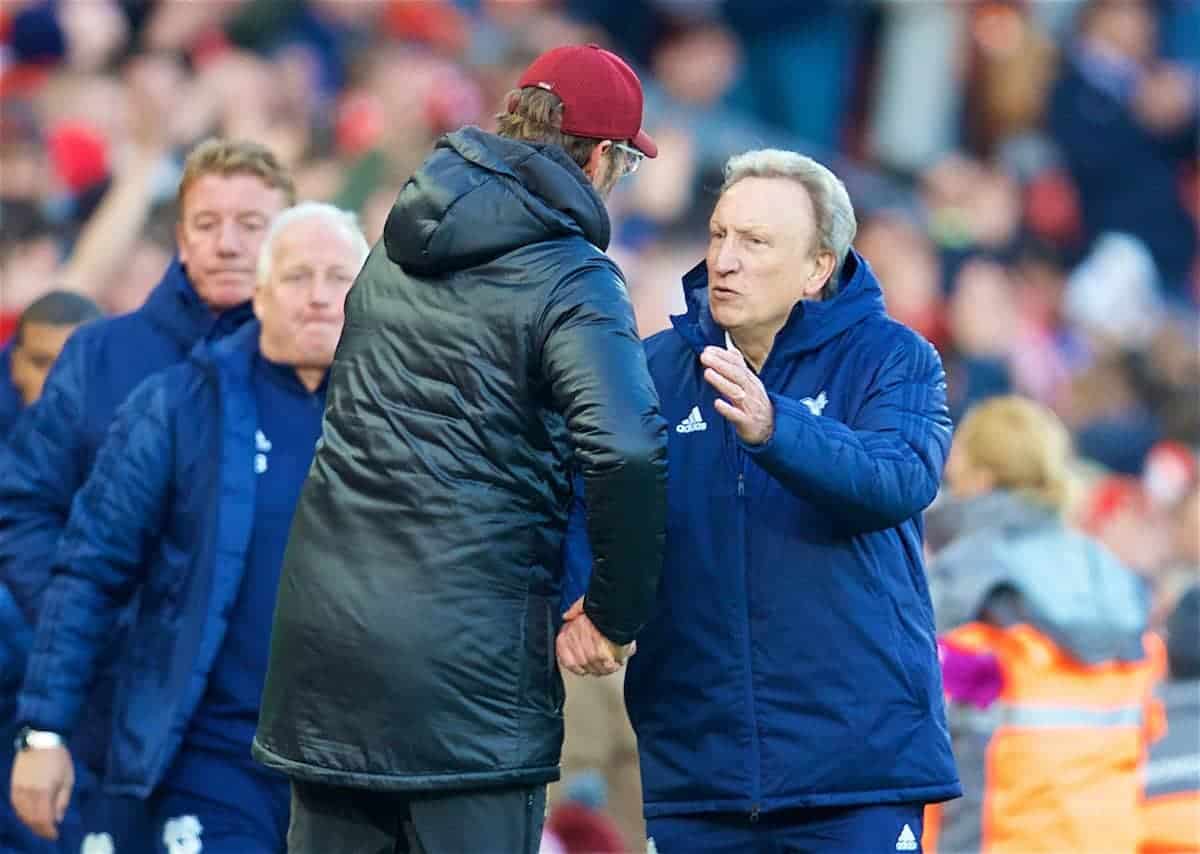 Beware the relegation battler? Well, yes is the short answer.
Particularly, the side in 18th position who overachieve massively, it appears, remarkably ranking eighth across games 31 through 38.
Teams positioned 16th and 17th are also dangerous opponents at this stage, ranking 11th and joint-14th respectively.
Only 18 per cent of teams in the bottom three places at the 30-game marker escape relegation.
Of those, it would be remiss not to mention Leicester's achievement, given they went onto their—still bewildering—title triumph the following season.
Although highly unlikely, the performance markers in this phase were in line with what you typically see from a title-winning side. Statistical anomaly will never do justice to this aberration…not that I'm jealous!
Leicester's first step to glory started here:


Remaining games vs. 16th – 20th:
(A) Fulham vs. Liverpool, Sunday 17th March, 14:15
(H) Liverpool vs. Southampton, Friday 5th April, 20:00
(A) Cardiff vs. Liverpool, Sunday 21st April, 16:00
(H) Liverpool vs. Huddersfield, Friday 26th April, 20:00
And now, the end is near; and so I face the final curtain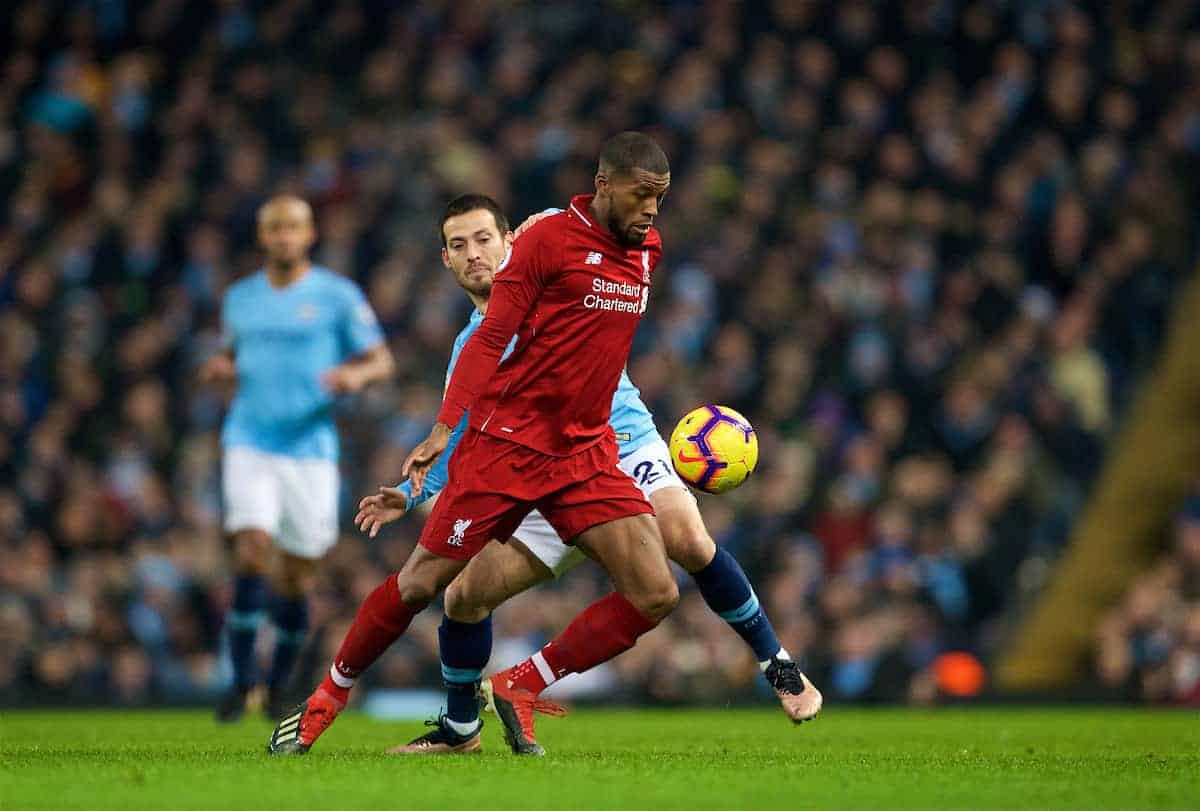 A few positions will likely change before we hit the 30-game marker, given each team has a minimum of one game to play (Chelsea and Brighton have two), but there's a clear enough idea of where the teams Liverpool play sit, per the below table.
As at 05/03 (Liverpool's remaining games highlighted):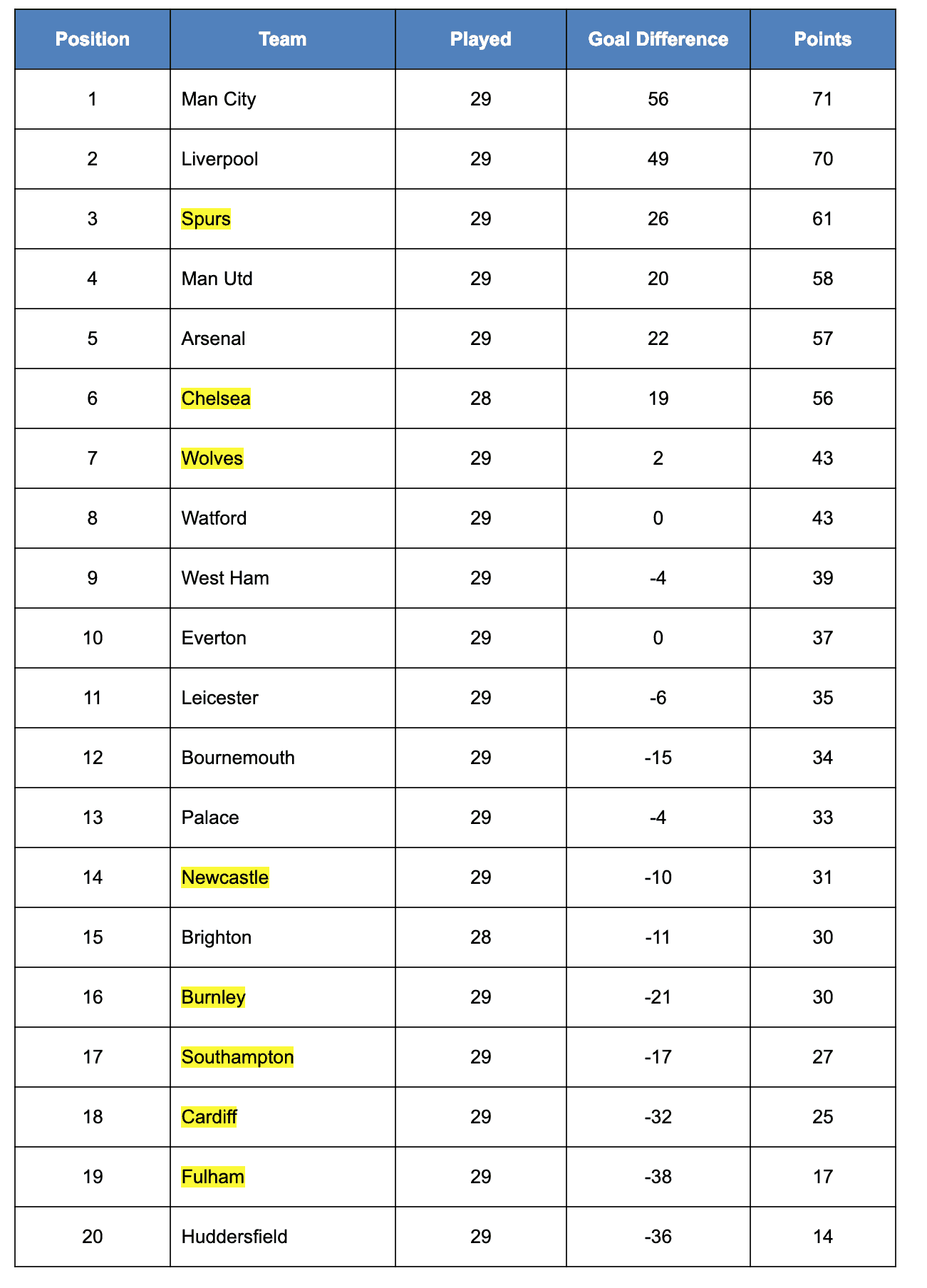 At a glance, the remaining games look favourable for the Reds. Five teams sitting 14th or lower. However, another look at our first table shows sides positioned 16th-18th punching above their lightweight status.
Spurs, Chelsea and Wolves are all at Anfield but, unquestionably, are difficult games at face value.
What about if we factor in home and away records? Is there anything to soothe nerves other than raiding the liquor cabinet?
The bourbon's already taken a beating on par with Tristan Thompson's rep—one for the kids there, I've no idea who this guy is in all honesty. Apparently something to do with Khloe Kardashian according to my daughter! She's the one that's with Kanye, right!?
Last 8 games for Liverpool


Fulham (A) – Sunday, March 17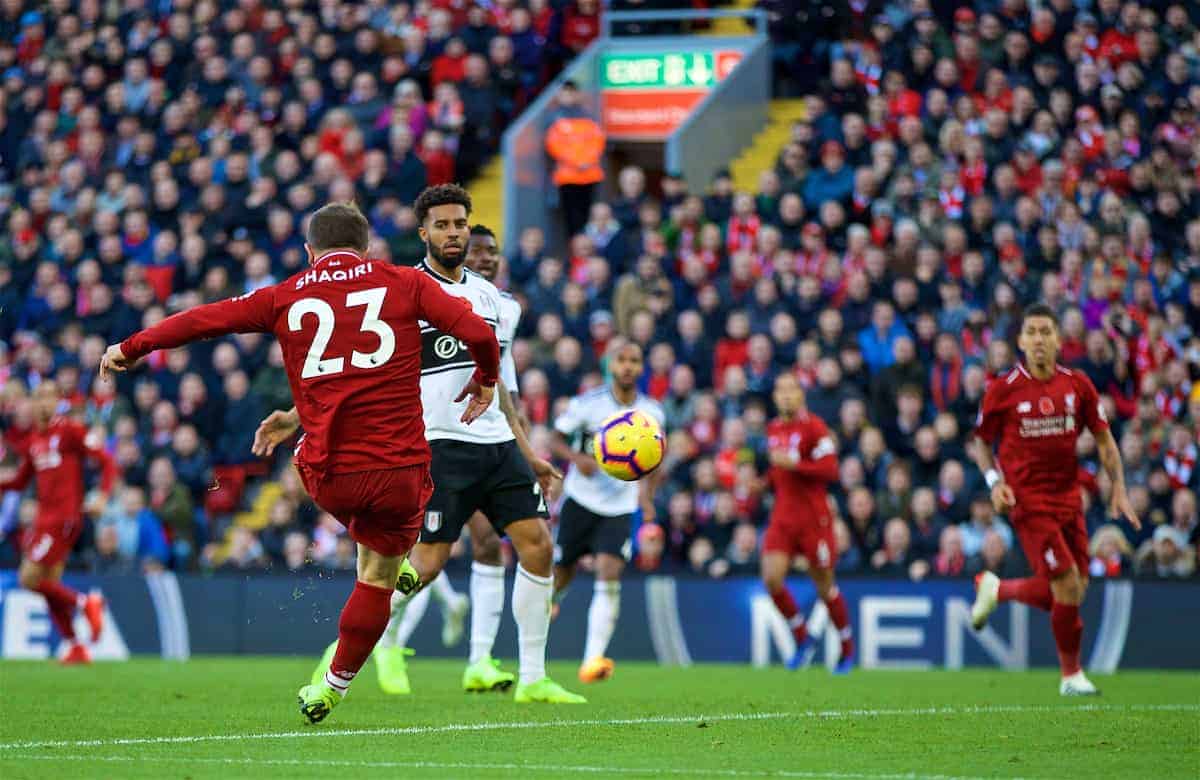 Last 5 league meetings at Craven Cottage: WWLWL (60% win rate)
Current Position: 19th
Craven Cottage in the title run in. Hard not to reflect back on Yossi Benayoun's goal and how vital it looked that day. Or even Gerrard's late penalty in 2014.
Fulham have lost 50 per cent of their home games so far and sit 18th based on home form alone; the Reds have won 60% away from home, the second-best record in the league behind Spurs.
In a sequence of 'must wins' there's no excuses if the Reds can't deliver three points here.
---
Spurs (H) – Sunday, March 31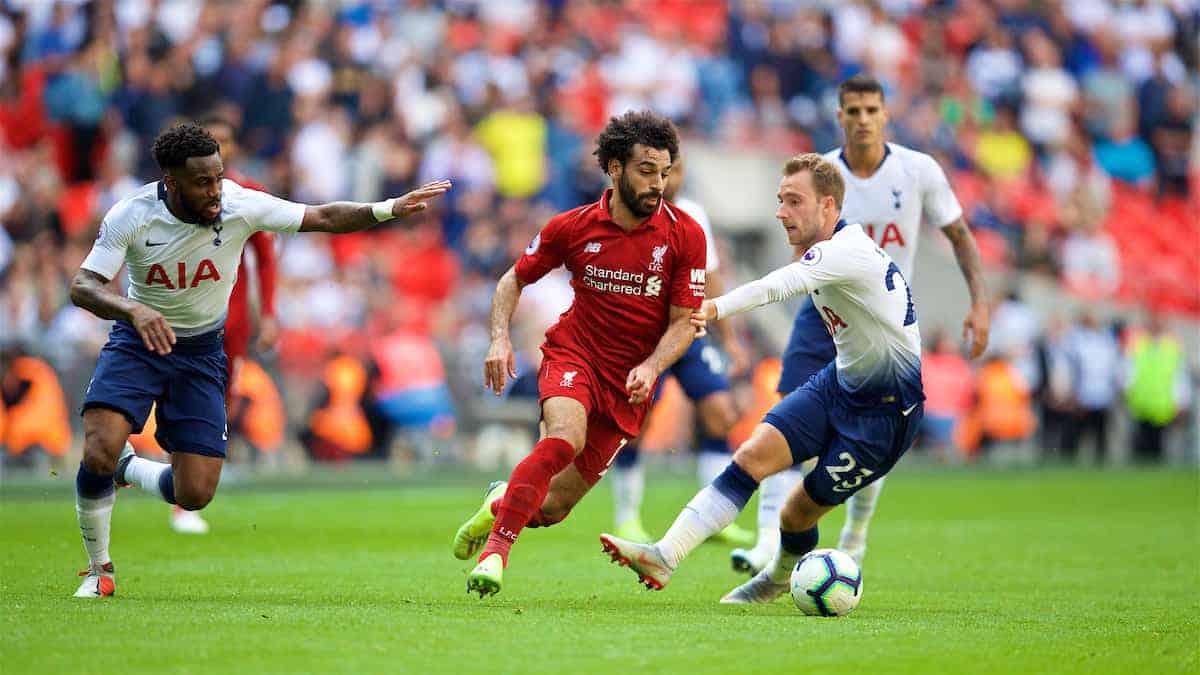 Last 5 league meetings at Anfield: DWDWW (60% win rate)
Current Position: 3rd
The best away record in the league this season, taking on Liverpool's scintillating home form, where they have an 86 per cent win rate (prior to Burnley this Sunday).
In Klopp's favour is a terrific home record against Tottenham and they can take confidence that Spurs have already lost four on the road.
Full throttle football will be the order of the day and, ideally, Spurs' focus will be on the Champions League by this point.
---
Southampton (A) – Friday, April 5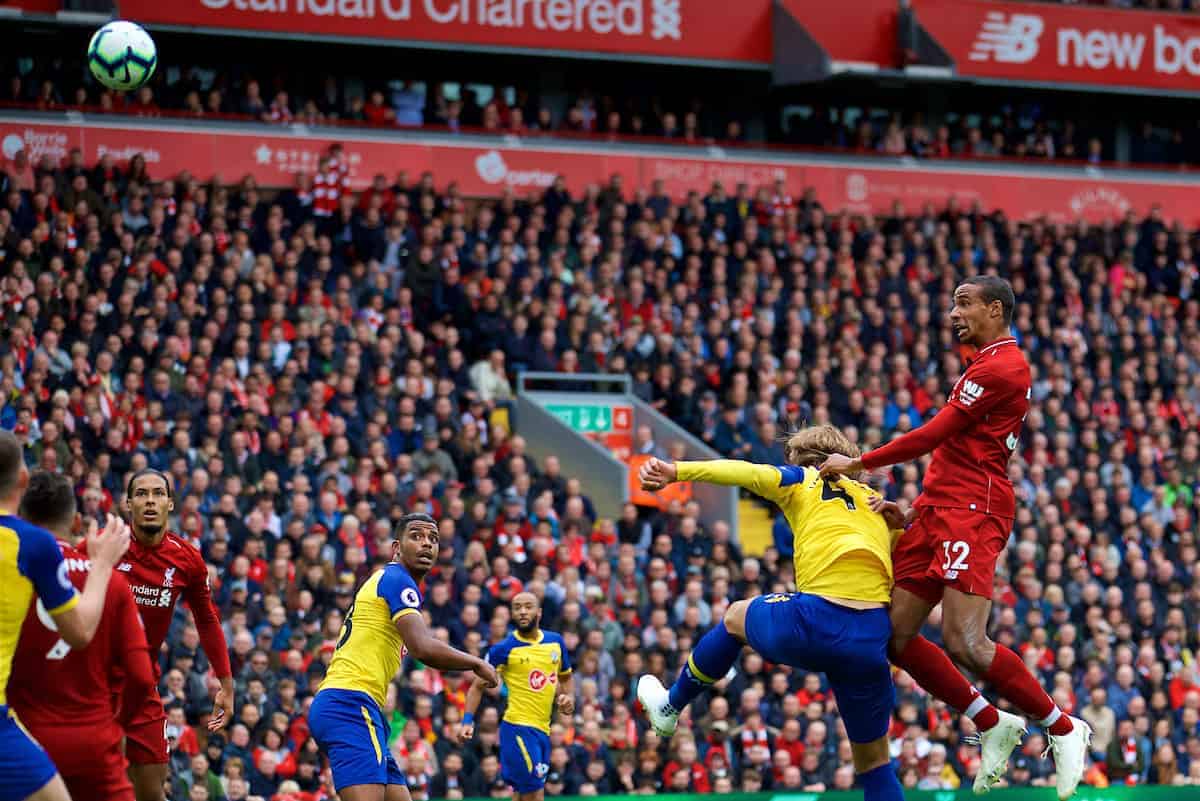 Last 5 league meetings at St Mary's: WDDLW (40% win rate)
Current Position: 17th
The Saints have won only three home games all season but this one looks dangerous, given the evidence that suggests the teams sitting 16th-18th perform above expectation.
History hangs heavy over the run-in and memories of an inspired 0-3 win in 2014 gives hope of continuing the title surge.
Hasenhuttl's side seems unlikely to back down on his high pressing core values, which would also suit Klopp's team on the day.
---
Chelsea (H) – Sunday, April 14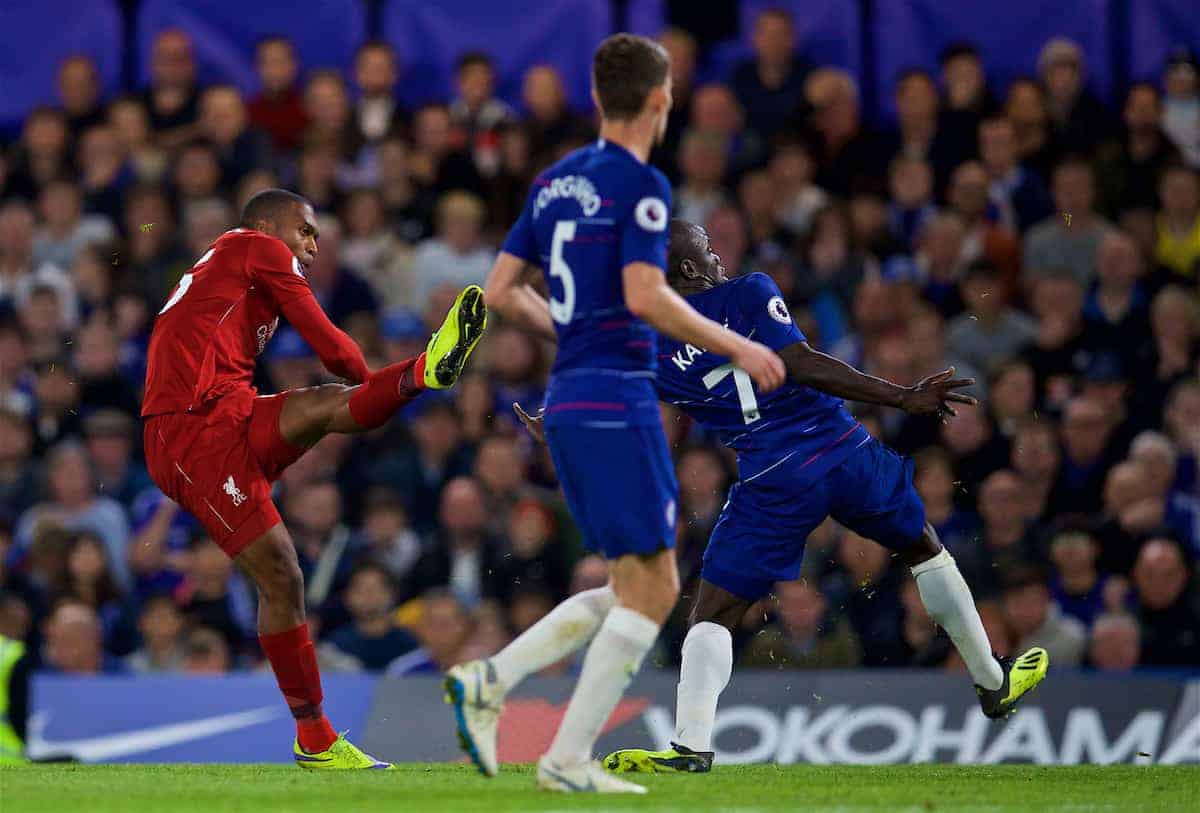 Last 5 league meetings at Anfield: DDDLL (0% win rate)
Current Position: 6th
Well that makes for god-awful reading, doesn't it!
No league wins against Roman's oil minions since May 2012 and a game in 2014 that will forever haunt Liverpoo— they're the stuff of nightmares.
You could focus on Sarri's problems and the Blues' inconsistent form (fifth away from home) but if ever Liverpool needed a statement game it's here.
Forget the past, own the future. With four very winnable games to finish; this will be a monstrous contest providing Bobby & Co have stayed in touch.
---
Cardiff (A) – Sunday, April 21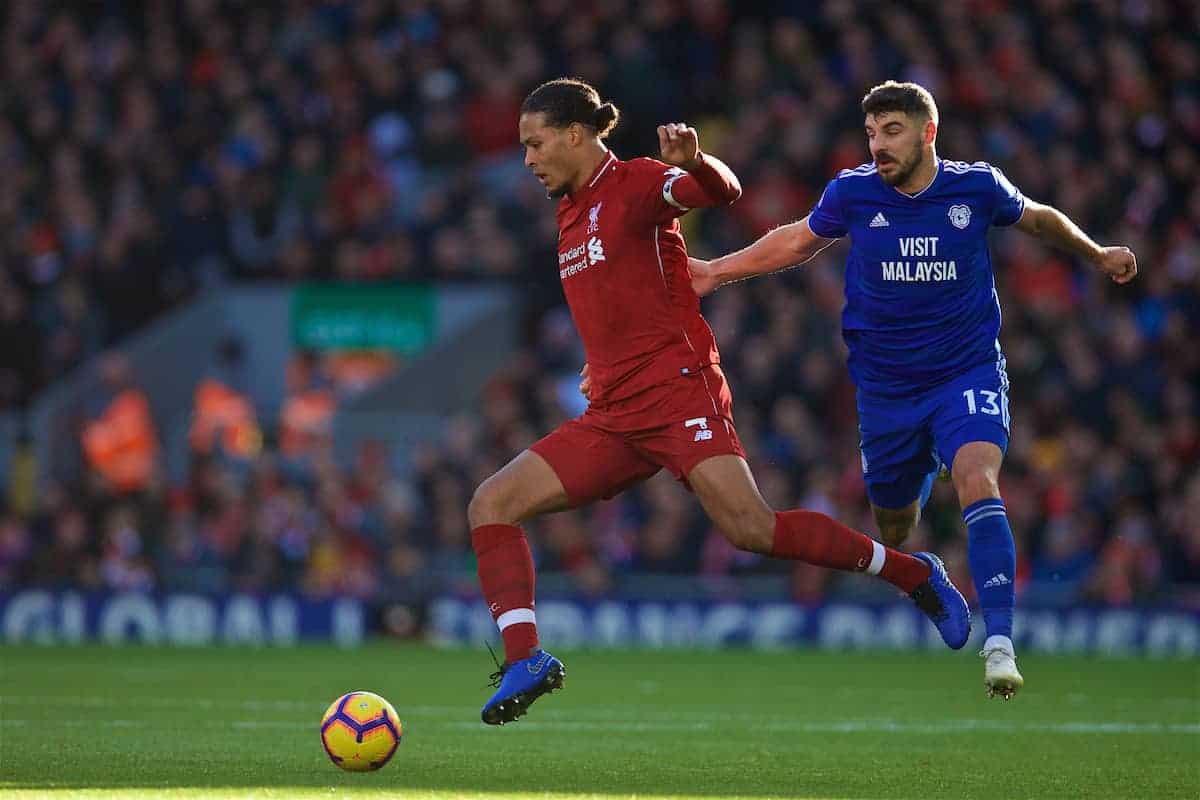 Last 5 league meetings at Cardiff City Stadium: W (100% win rate – only one 38-game era contest played)
Current Position: 18th
Another relegation contender. Worth noting they presently sit 18th and either Cardiff or Southampton will occupy that slot by game 30.
Past trends are exactly that: they can't predict the future outcomes but Liverpool should be wary.
A dominant Van Dijk performance and a controlled display from the midfield to take the sting out of Cardiff and their boisterous support will be vital.
---
Huddersfield (H) – Friday, April 26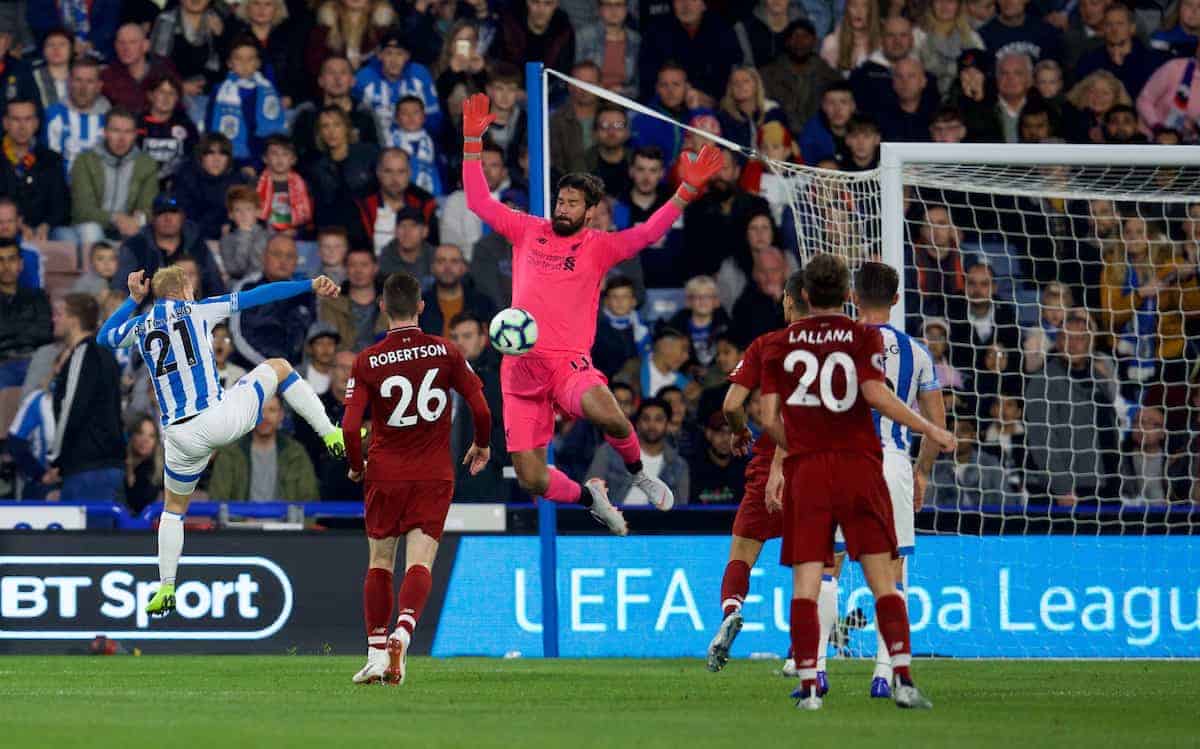 Last 5 league meetings at Anfield: W (100% win rate – only one 38-game era contest played)
Current Position: 20th
"Si Senor, give the ball to Bobby and he'll score". This needs a ruthless display from Salah, Firmino, Mane and anyone else ready to kick Huddersfield back into the Championship.
While it should be a forgone conclusion, Coventry were in 20th position when they came to Anfield in April 1997.
Go all-out to eat into City's goal difference advantage, it could prove critical.
---
Newcastle (A) – Saturday, May 4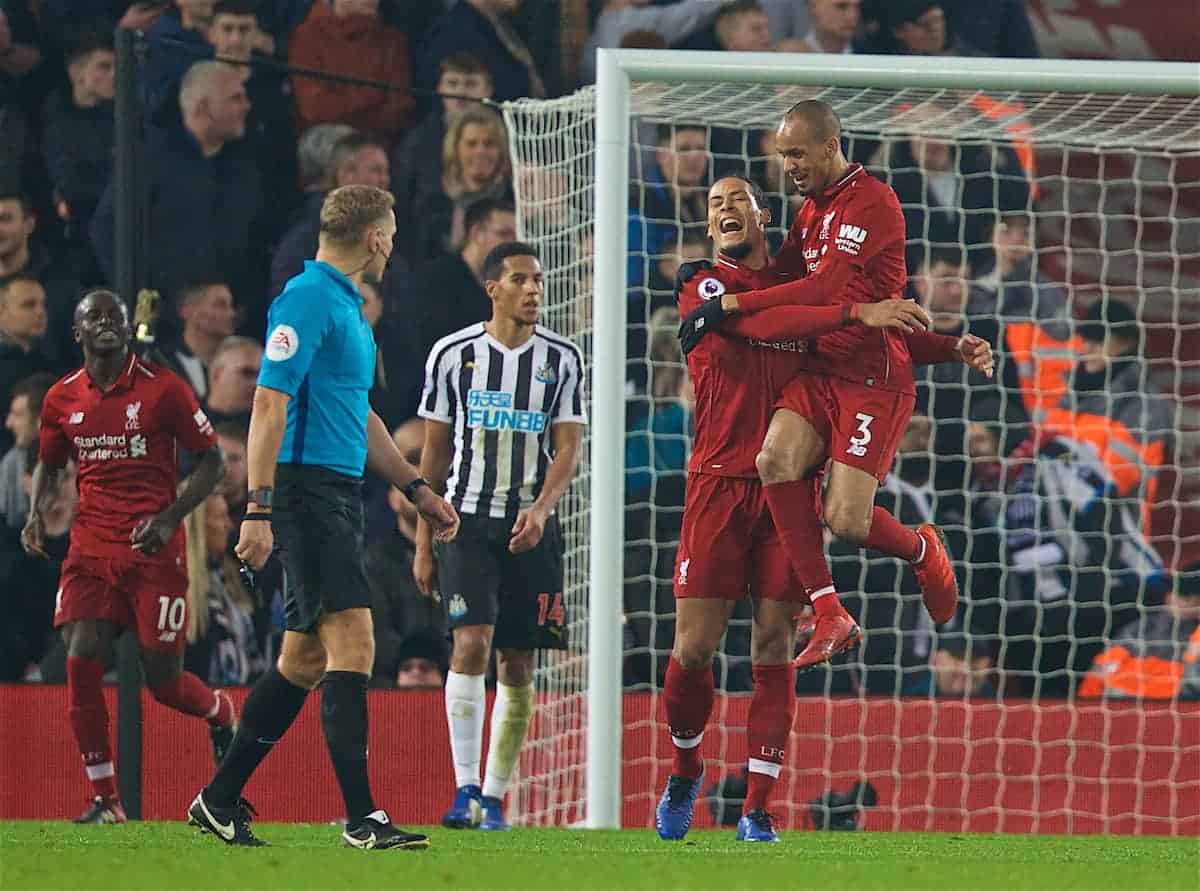 Last 5 league meetings at St James' Park: DLLDW (20% win rate)
Current Position: 14th
Another tricky contest and another poor recent record to put right.
I suspect the Geordies would revel in inflicting pain on the Reds. Those iconic images from the 1996 contest at Anfield remain a source of irritation. More akin to an itch requiring clinical intervention than a pebble-in-shoe scenario. So my Geordie mate Liam informed me!
Rafa will try to deny Liverpool any rhythm or flow, content to sit deep. The best circumstance: A Magpies side safe from relegation.
It could offer a more open game and space for the Reds to exploit. Failing that, maybe Rafa will play their Under 18s.
---
Wolves (H) – Sunday, May 12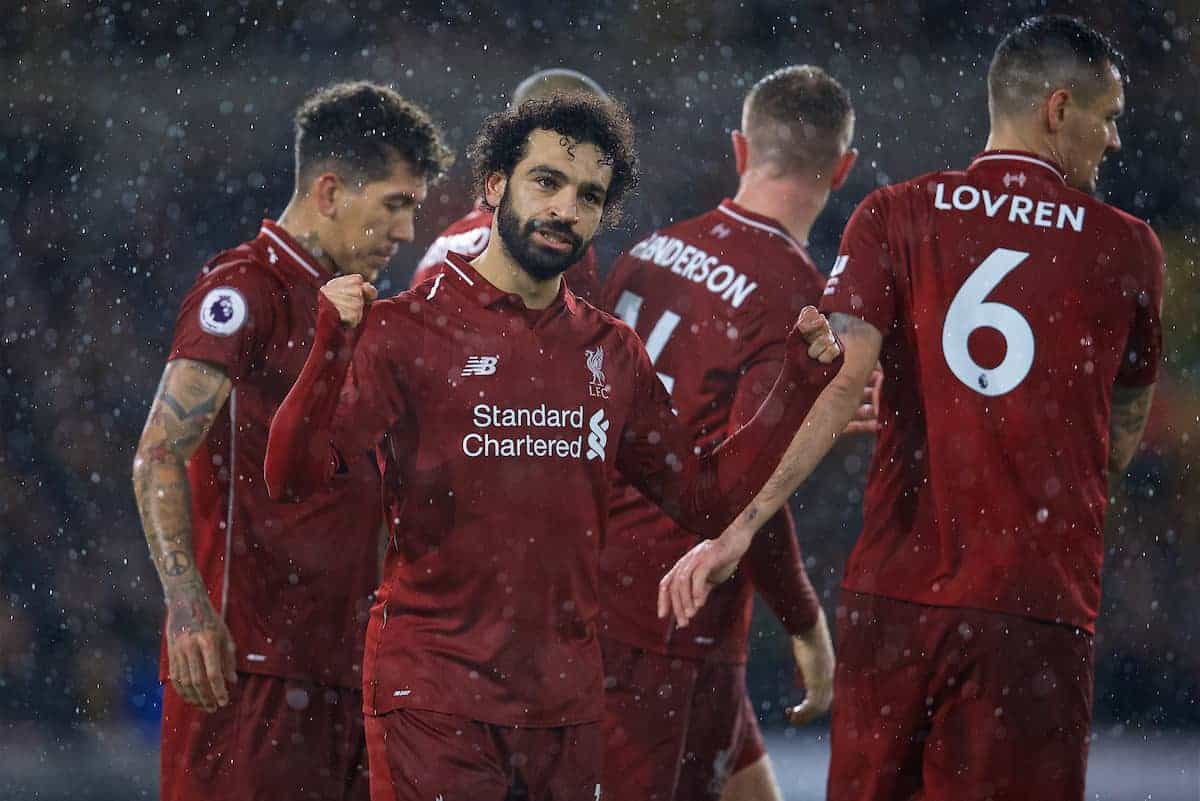 Last 5 league meetings at Anfield: WLWWL (60% win rate)
Current Position: 7th
Wolves are better at home than away, where they only sit ninth in ranking, although a word of warning: they have conceded the third-lowest amount of goals away from home (16).
Dipping a toe further back, there's precedence in this fixture. Liverpool won the title against Wolves way back in 1976, winning 1-3 at Molineux.
Not a team to be taken lightly, well-organised and with pace in key areas. However, I suspect if Klopp's men manage to take it to the wire, they won't let Wolves stand between them and that shiny bauble being dropped in by helicopter.
---
Last 8 games for City


Fulham (A) – Saturday, March 30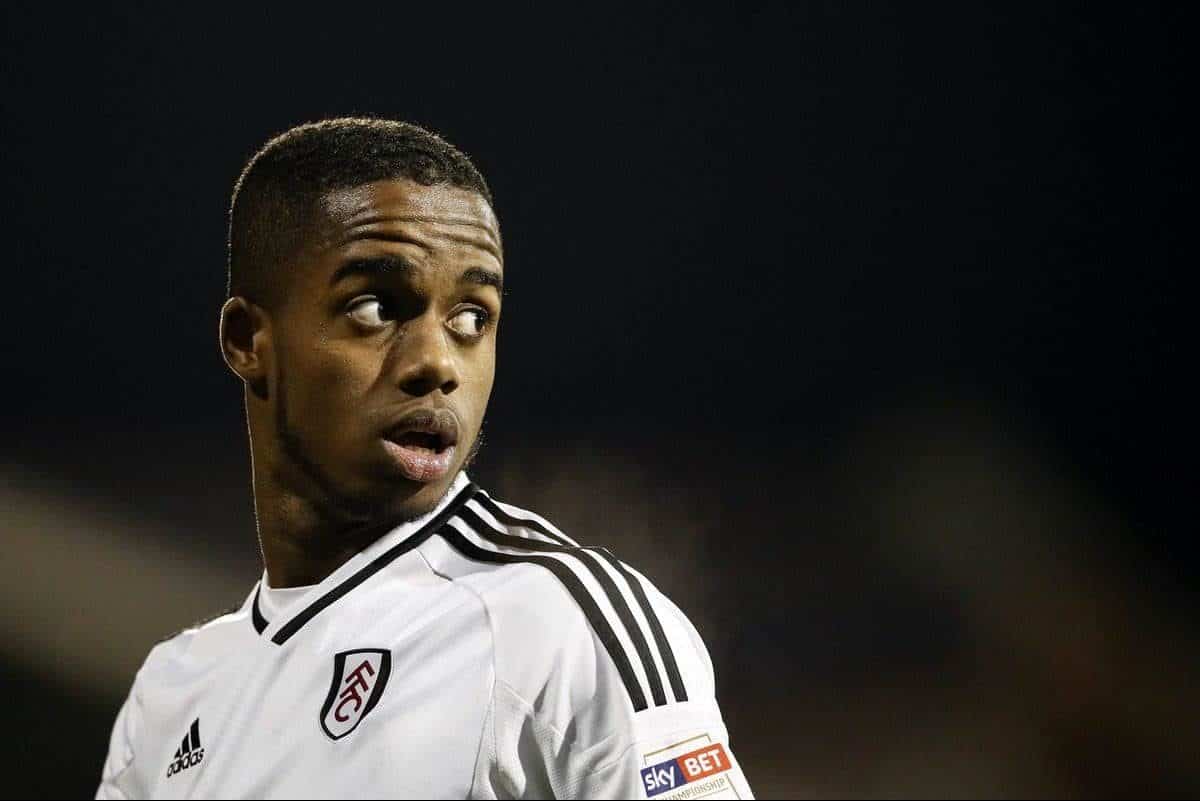 Last 5 league meetings at Craven Cottage: WWDWW (80% win rate)
Current Position: 19th
Fulham are dire home and away, which doesn't bode well. City have a good record at the Cottage and could run riot here, bumping up the goal advantage.
The only sliver of hope for Liverpool is that, stylistically, City sometimes appear fractionally, and I do mean fractionally, more vulnerable against sides that play open, attacking football.
---
Cardiff (H) – Saturday, April 6
Last 5 league meetings at the Etihad: W (100% win rate – only one thirty eight game era contest played)
Current Position: 18th
Hard to see anything other than a win for City.
Cardiff will lock it down initially but may have to go for it at some point; they already have a miserable goal difference which means it'll be futile playing the damage limitation card.
---
Palace (A) – Sunday, April 14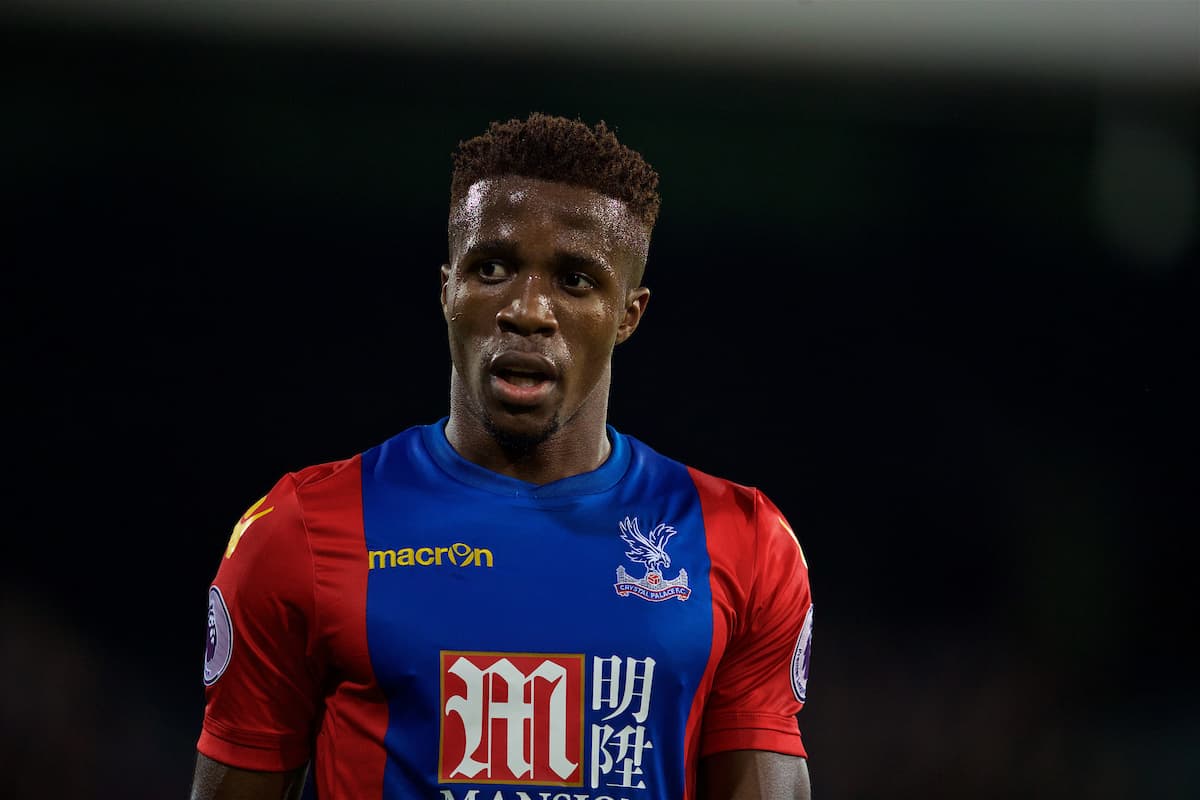 Last 5 league meetings at Selhurst Park: DWWLW (60% win rate)
Current Position: 13th
I'm seeing a lot of fans pinning their hopes on this one. There's certainly a nice symmetry to it with Liverpool playing Chelsea just as they did in 2014.
My worry is Palace's home record is atrocious this season, which isn't that surprising when you consider they're built to counter-attack.
Time to offer hope…the onus won't be on Palace here and it should play out closer to an away game. They've caused City problems already this season and have done so recently at Selhurst Park.
Never mind a blistering Zaha rocket, I'll take Kompany slipping on his increasingly Charlie Adam-esque rear end with the bruised ball freakishly flying past a flummoxed Ederson as Vincent weeps into his Captain's armband…too far?!
---
Spurs (H) – Saturday, April 20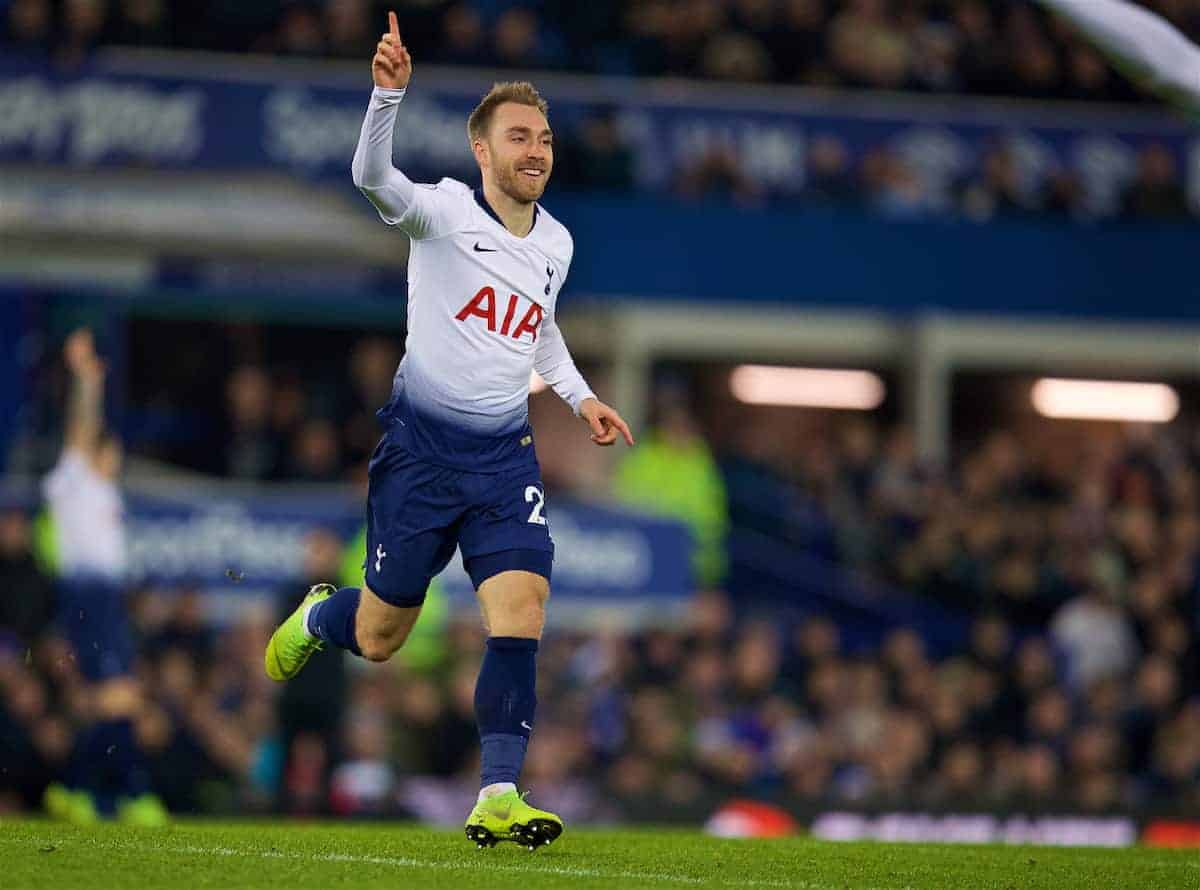 Last 5 league meetings at the Etihad: WDLWW (60% win rate)
Current Position: 3rd
The best away record in the league take on the best home record in the league.
Spurs certainly have the game to trouble City and it may be defined by injuries, availability of key players and respective Champions League situations.
Sure I read that Eriksen is a mad Reds fan and despises Pep's weird cardigan-coat-hoodie hybrid. Surely motivation enough!
---
Man Utd (A) – Wednesday, April 24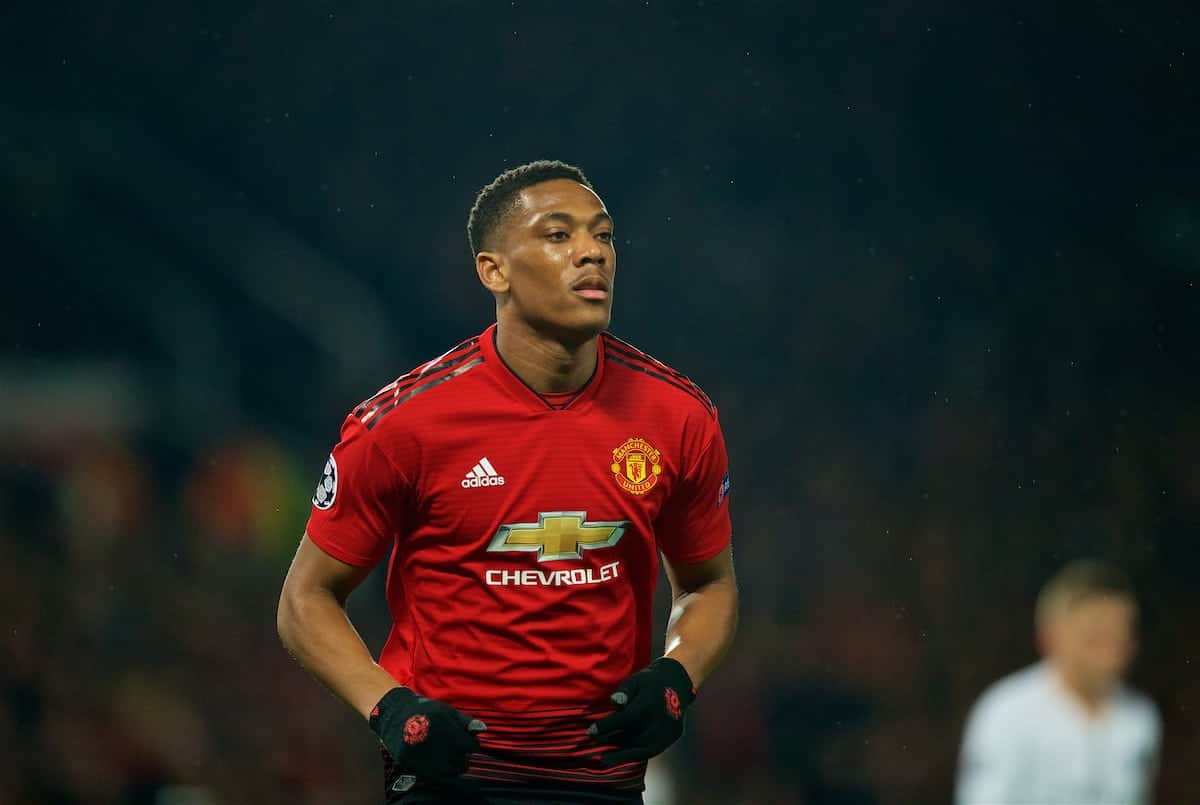 Last 5 league meetings at Old Trafford: WWDLW (60% win rate)
Current Position: 4th
Shades of Goodison in 2014 about this one. Although United aren't Everton and Smeagol, sorry Ole, is likely to be locked in a war for Champions League football and to secure that treasured vacancy "Precious".
United's home record is the fifth-best in the league, City's away record the third-best—but the Red Devils' goals against column is a worry (18, eighth best).
Liverpool have to make this game relevant. A nightmare scenario for Man Utd, helping either bitter rival place one tentative hand on the trophy.
---
Burnley (A) – Sunday, April 28
Last 5 league meetings at Turf Moor: DWLW (50% win rate – only four contests played in thirty eight game era)
Current Position: 16th
This has potential.
Sean Dyche has a history of making Pep less-than-comfortable in the less-than-cosmopolitan surroundings of Turf Moor.
No great difference between Burnley home or away; they play the same robust eyesore of a game, but one I'll be rooting for when these two clash.
---
Leicester (H) – Saturday, May 4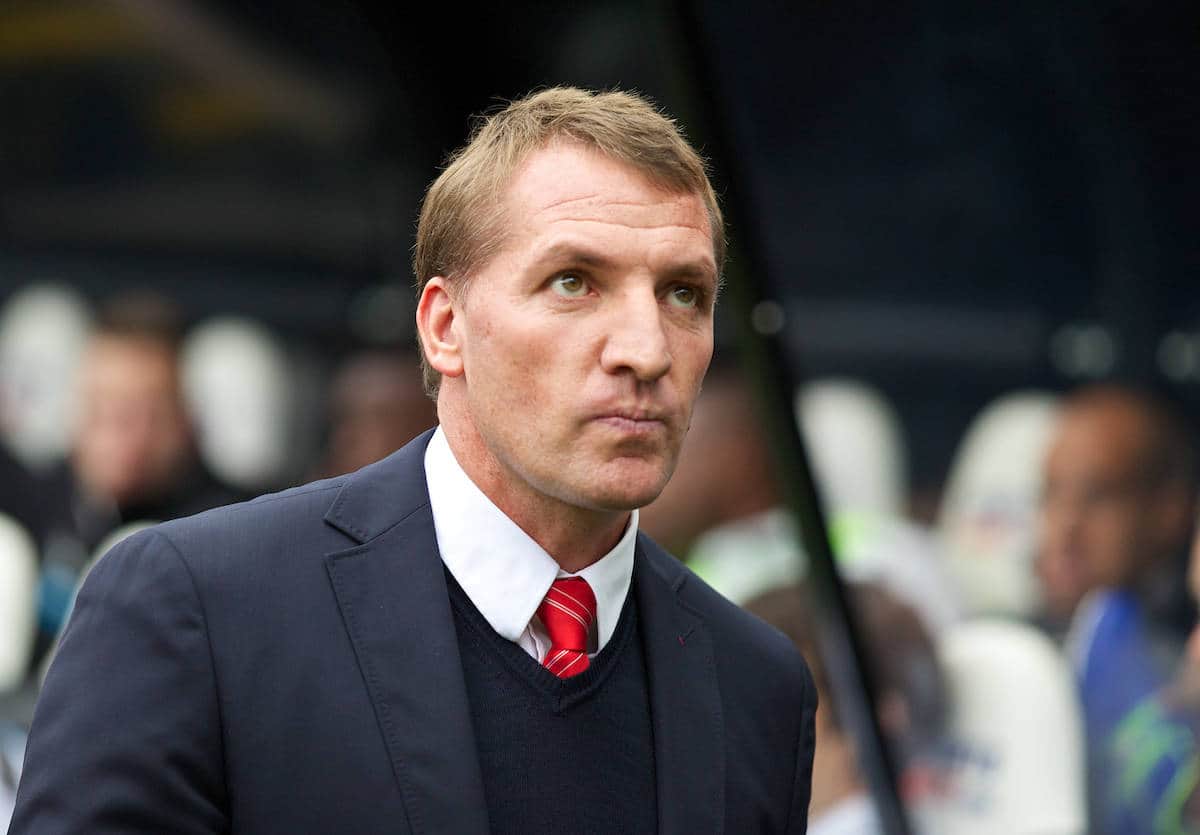 Last 5 league meetings at the Etihad: WWLWL (60% win rate)
Current Position: 11th
The romantic notion here is a redemption story of Liverpool Managers past.
Roy and Rafa have already provided a helping hand, can Rodgers? I'd love to say yes, but Leicester aren't great on the road and City near-invincible at home, which is a toxic combination for Klopp's title aspirations.
Worse still, Brendan isn't typically one for shutting games down…can we bring Claude Puel back just for this one match?
---
Brighton (A) – Sunday, May 12
Last 5 league meetings at the AMEX: W (100% win rate – only one 38-game era contest played)
Current Position: 15th
Not lots to go on historically in this contest. Nonetheless, it doesn't look the most straightforward game.
Brighton punch way beyond their means at home, ranking 11th on home form. I'd rather have Wolves at home than a trip to the Amex; could this be the one?
Conclusions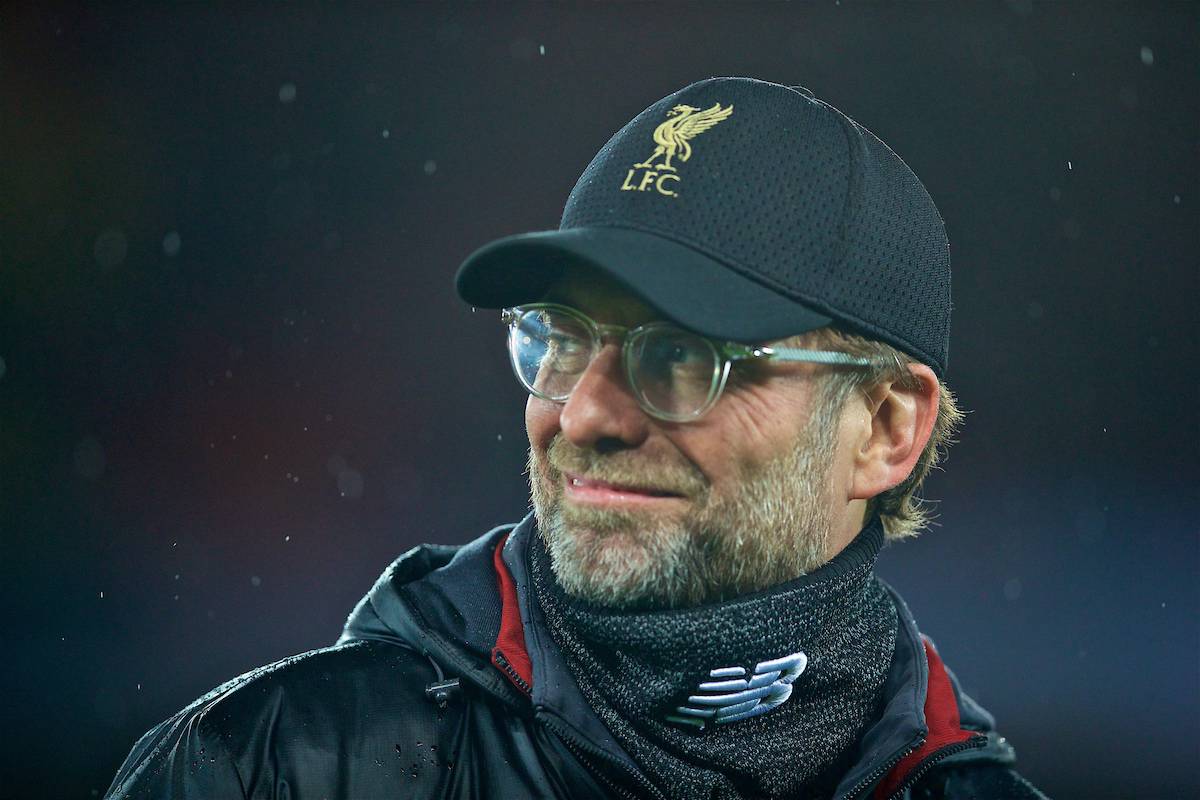 So there's the run-in, time for the seventh-inning stretch. Every opportunity, every pitfall and all still on the line.
Only a point between the teams going into this weekend's fixtures. For all the statistical analysis, it's ok to admit it's genuinely too close to call.
Liverpool's owners, FSG, ended 'The Curse of the Bambino' when they helped deliver the World Series to Boston in 2004.
It just so happens the journey featured a comeback story that paralleled events in Istanbul: 0-3 down to the Yankees and they turned it around. The "Curse Reversed".
If Liverpool end their own curse, it'll make for a hell of sequel.