Jamie Carragher has questioned Jurgen Klopp's baffling choice of substitutions after an uninspired Liverpool were held to a 0-0 draw by Everton.
The Reds headed to Goodison Park on the back of a 5-0 win over Watford which saw them go a point clear of Man City, but left a point behind the champions.
A stalemate was unfathomable before the game, with Everton sitting ninth in the table, and it leaves a bitter taste for supporters desperate for a league title this season.
Injury to Roberto Firmino limited him to a substitute appearance, and his introduction was justified, but Klopp's call to send on James Milner for Gini Wijnaldum and Adam Lallana for Sadio Mane was bizarre.
Lallana, whose last goal for the club came on the final day of the 2016/17 campaign, was picked ahead of Naby Keita, Xherdan Shaqiri and Daniel Sturridge, who are undeniably more forward-thinking options.
Carragher, speaking as a commentator for Sky Sports, echoed this sentiment during the game, suggesting "more of an attacking threat" would have been more beneficial.
However, the Liverpool legend insisted it was "still not over" for Klopp's side, and even added drawing at Everton was "not the end of the world," but also that he felt we should be two points better off from the last three games.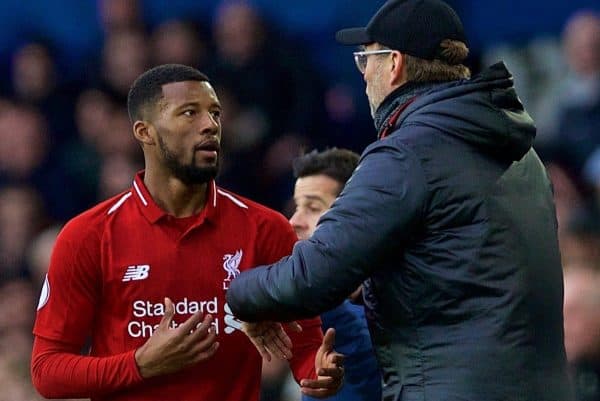 "It's still not over, there's a long way to go, lots of points I think will be dropped at different times," he said.
"But I do feel there should have been more of a change, more of an attacking threat from Liverpool, the substitutions that they made, certainly on the hour mark [with Milner coming on].
"Liverpool have only lost one game this season. I played in a season where we only lost two games and still didn't win the league.
"It doesn't matter how many games you lose, it's points that are dropped, and these points at the moment are proving vital.
"You look and you think 'could they have been more proactive with the substitutions that they made?'.
"We'll only know that at the end of the season."
Carragher is spot on with his assessment here, with the introduction of Milner and Lallana giving little in terms of added impetus in the final third.
Milner endeavoured to little effect, and arguably would have fared better as a right-sided midfielder rather on the left of the three, while Lallana was wholly ineffective again as a left winger.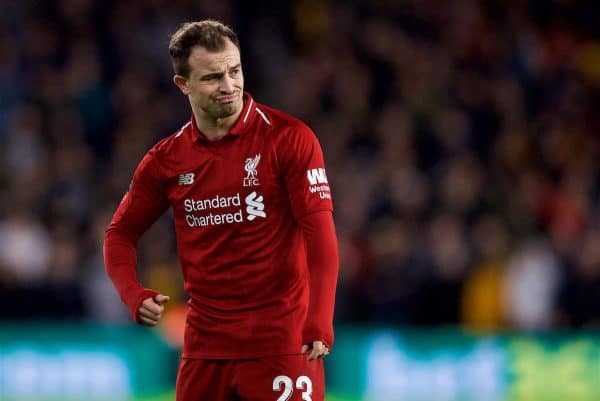 Speaking later in the studio, however, Carragher did seem to question whether any of Keita, Shaqiri or Sturridge would have been a game-changer, referencing instead the failed pursuit of Nabil Fekir.
"There's not even something off the bench, that type of player," he added.
Either way, it certainly seems the 41-year-old believed Klopp should have shifted to a 4-2-3-1, instead of sticking with the midfield three.
"Bringing Firmino on, play him as a No. 10 and have two central midfield players," he added.
"Instead of having three central midfielders, put one behind [Everton's midfield]. Even when Lallana came on, he came on as part of the front three."
It's hard to argue with Carragher's stance, and it's a familiar criticism of Klopp's approach.